Healthcare Blogs UK Top 10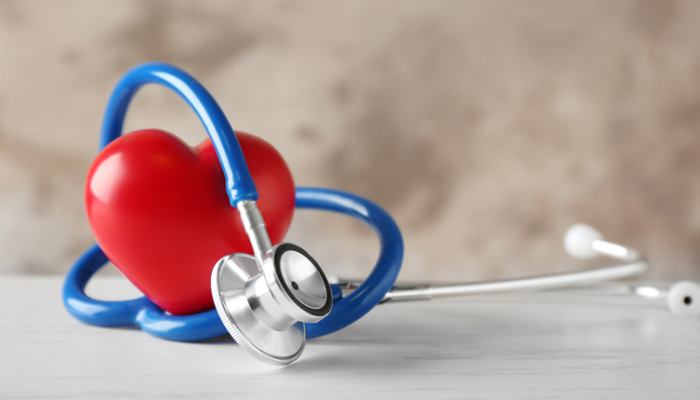 The Top 10 Healthcare blog ranking was last updated 14/07/21.
Vuelio uses a proprietary algorithm to create these rankings, based on topic-related content in blogs on its system – you can read more about the process  here. Our research team actively seeks out new blogs and bloggers for inclusion, but if you think we've missed someone, please  get in touch  to let us know.  
Still very special when it comes to parent-led information on health conditions, special education, disability issues and rare diseases in children and young people is Tania Tirraoro and Renata Blower's Special Needs Jungle. Informing, educating and empowering readers since its launch in 2008, content is split into the channels SEND, SEND Teaching, Autism, Mental Health, Health, Disability, Post-16 and features from columnist contributors. Recent posts include an open letter to MP James Sunderland on education primers, and an overview of the possible impacts of overworked and underpaid SENCOs in schools and what's next for Ofsted.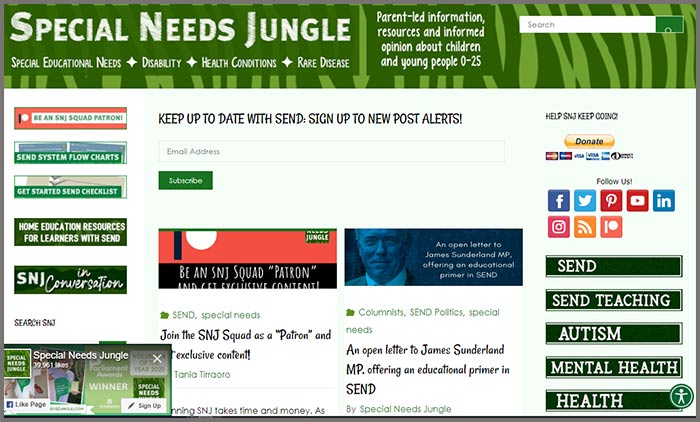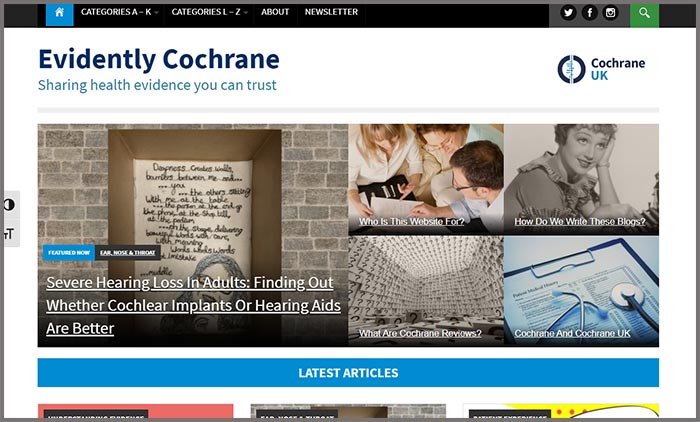 Moving up a spot in this year's healthcare ranking is knowledge broker and former registered nurse Sarah Chapman's Evidently Cochrane, which was launched in September 2012 with the aim of sharing healthcare issues and health policy in a way that is easy to access and understand for readers in need of information. 'Health evidence you can trust' is what's on offer here, in categories that go from A to Z. For everyone who is interested in finding, and using, available evidence to inform their decisions regarding health, Evidently Cochrane regularly features special series with multiple blogs and resources on specific topics.
Staying in the top three is Andre Tomlin's The Mental Elf, which was launched in 2011. Originally sharing mental-health-focused reports and research, the blog now features content from experts working in the sector across the globe. Here readers are promised 'no bias, no misinformation, no spin – just what you need' and this includes information on Diagnosis, Mental Health, Other Health Conditions, Populations and Settings, Publication Types and Treatments. Recent topics tackled by the blog include risk factors for self-harm among young LGBTQ+ people and the impact of alcohol on bipolar disorder.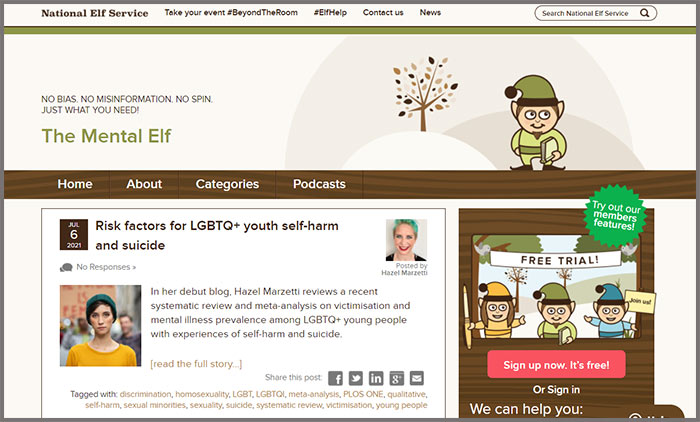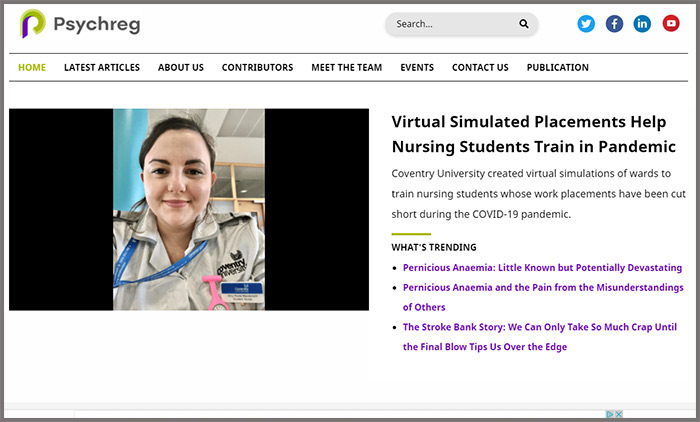 4. Psychreg
Moving back up the ranking is Dennis Relojo-Howell's blog for news and resources from the field of psychology. Originally started in 2014 as a directory (or registry – hence the name 'Psychreg') of people interested in its subject, the blog has built up a community of followers and contributors. Check out posts on Mental Health, Wellness, Health Psychology, Child Psychology, Clinical Psychology, Organisational Psychology, Lifestyle and more to get the latest thinking on all aspects within the sector. Some features that might be particularly helpful to a lot of us right now – the importance of sleep on wellbeing.
The Talkhealth blog is all about sharing information and talking about all things health alongside working with charities and experts for the benefit of patients as well as the blog's many dedicated readers. Aiming to 'provide a snapshot of the very personal daily lives of people living with various health issues as well as their carers,' the blog shares the viewpoints of industry experts and the latest health news. The blog's diverse roster of bloggers covers a wide range of health subjects, including what to expect from training programmes when entering the health profession, protecting patient information and ways to improve personal health.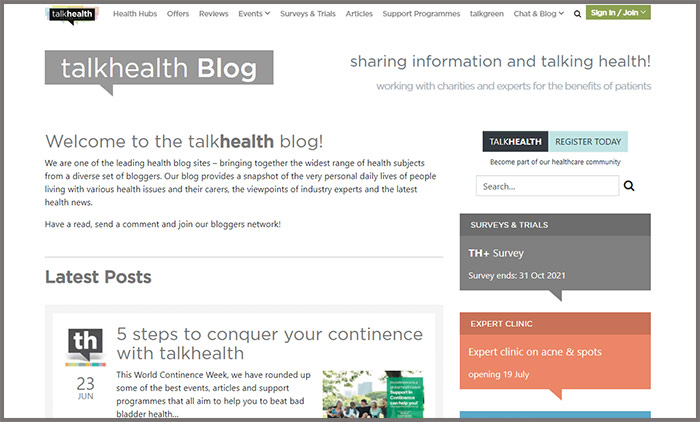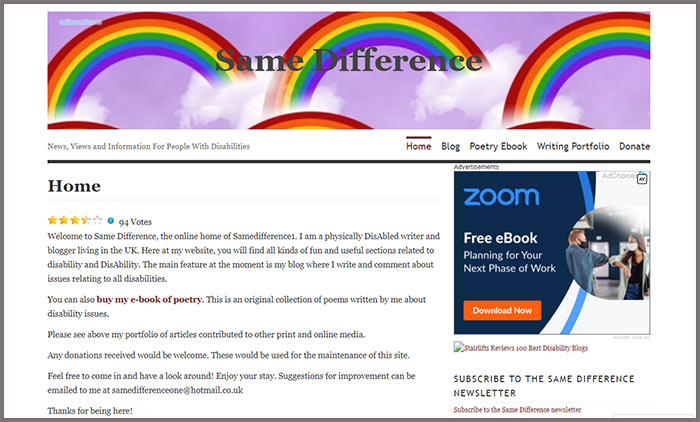 Representation matters, and Same Difference blogger Sarah Ismail is here to share aspects of disability that often go uncovered, misrepresented or completely ignored in the media. Sarah aims to write and comment on issues relating to all disabilities and over the last month alone has highlighted the potential impacts of Long-COVID, Channel 4's pledge to ensure that the majority of its presenting team for the Paralympic Games will be representative, deaf culture in the US, current legal actions being undertaken by disabled people in the UK and important new research on the people being forgotten during the pandemic.
Founded by Thea Jourdan, Carole Stone and Jane Johnson, the Hippocratic Post is busy 'blogging on the world's medical stories' and, of course, there are many stories happening across the world when it comes to health right now. Channels on the blog are packed, and include a dedicated section on COVID-19 updates, as well as topics including Ageing, Diabetes, Infection, Sexual Health, Paediatrics, Medico-Legal, Nutrition and even Aesthetics. The Royal Society of Medicine also contributes to the blog on recent webinars for the public and medical trainees, NHS initiatives and the future of surgery, among many other topics.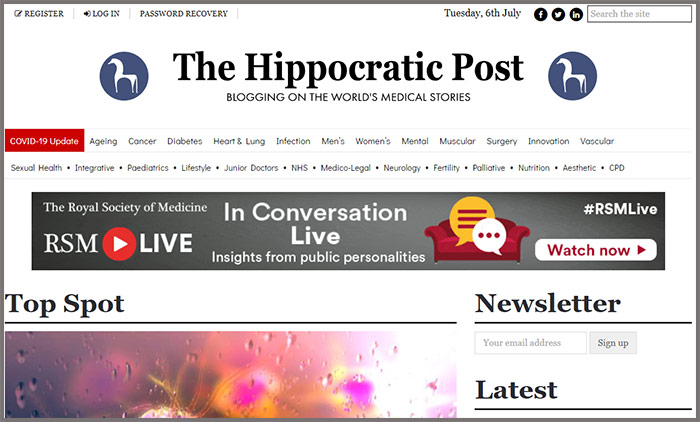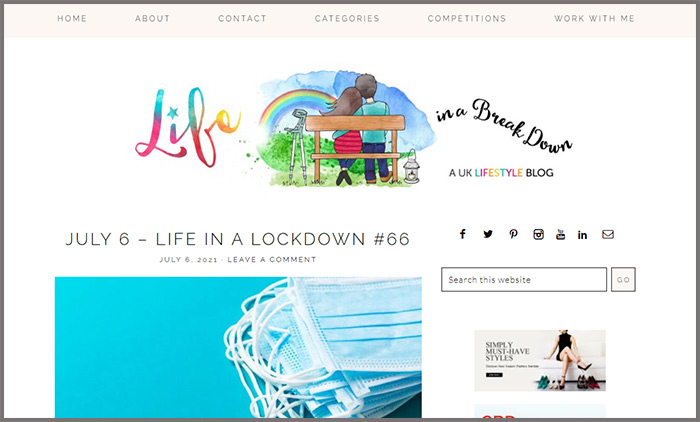 The title of this blog probably sums up the last year or so for many of us, but it's worth checking out for its focus on the good things in life alongside health-based hurdles. The Midlands-based blogger behind Life in a Breakdown Sarah shares her experiences of mental and physical health issues alongside lifestyle features, providing a safe space for her readers. If you're also living with mental health struggles, fibromyalgia, keratoconus, chronic fatigue syndrome or other health challenges, Sarah has created a positive place with realistic takes on life, advice and only the very 'occasional' rant.
If you suffer from hay fever and it feels like there's at least double the amount of pollen in the air this Spring/Summer season and no amount of nose sprays and tissues are helping, Ruth Holroyd's blog What Allergy? is where you should head straight away for advice. Featuring info on a whole range of allergies as well as issues including asthma and eczema, the blog encourages readers to live a more comfortable free-from life. Ruth started researching her subject due to her own allergies to wheat, nuts, dairy, latex, nickel, dust, pollen, soya and more, so certainly knows her subject – go check out her expertise.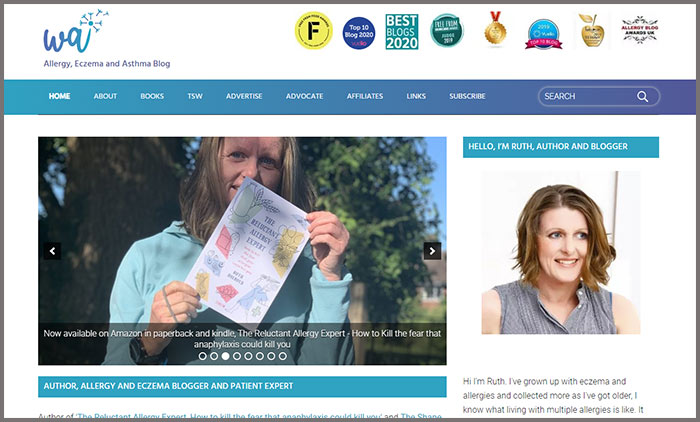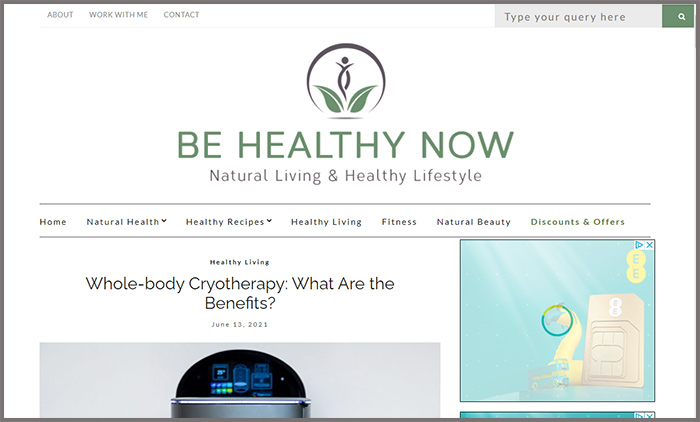 10. Be Healthy Now
Sticking in the same spot for another year is Be Healthy Now from Petra Kavos, which advocates for holistic approaches across the gamut of Natural Health, Healthy Recipes, Healthy Living, Fitness and Natural Beauty. Petra believes that a healthy life is 'not only about healthy eating, exercise and nutrition. It's also about natural living, avoiding everyday toxins, choosing organic where possible, avoiding pollution'. For this blogger, wellbeing is about stress management and a healthy mind alongside the physical side – read her recent thoughts on living healthier on a budget and ways to help anxiety.
Collaborating with bloggers requires mutual respect and understanding: respect their schedules; take time to read their content to learn their interests; and only contact them if/when they want to be contacted.
Profiles of these  blogs and their authors can be found in the Vuelio Media Database.
https://www.vuelio.com/uk/wp-content/uploads/2020/08/Healthcare.png
430
760
Holly Hodges
https://www.vuelio.com/uk/wp-content/uploads/2019/09/vuelio-logo.png
Holly Hodges
2021-07-14 08:00:57
2021-07-14 11:44:16
Healthcare Blogs UK Top 10