Healthcare Blogs UK Top 10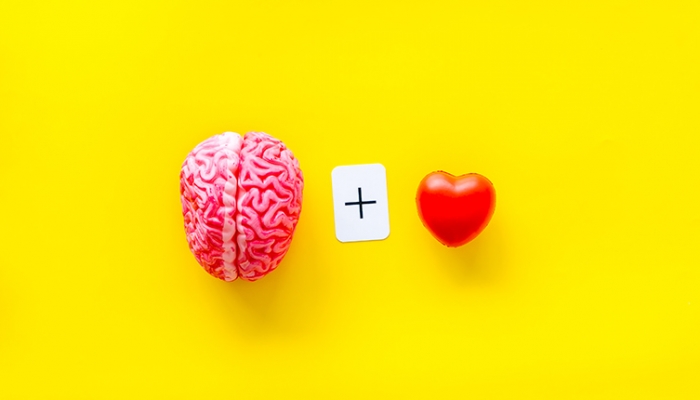 The Top 10 Healthcare blog ranking was last updated 11/08/2020.
Vuelio uses a proprietary algorithm to create these rankings, based on topic-related content in blogs on its system – you can read more about the process  here. Our research team actively seeks out new blogs and bloggers for inclusion, but if you think we've missed someone, please  get in touch  to let us know.  
Still in the top spot is Tania Tirraoro and Renata Blower's Special Needs Jungle, which has been sharing parent-led information about special education, disability issues, health conditions and rare diseases for children and young people aged up to 25 since its launch in 2008. Aiming to 'inform, educate and empower' families when it comes to advocating for themselves with confidence, the blog is updated with news parents need to be aware of as well as its regular feature 'SNJ in Conversation' where important issues are discussed including intersectionality within the SEND world. And if you're looking for more, the Resources section is where you'll find useful listings, webinars and recommendations.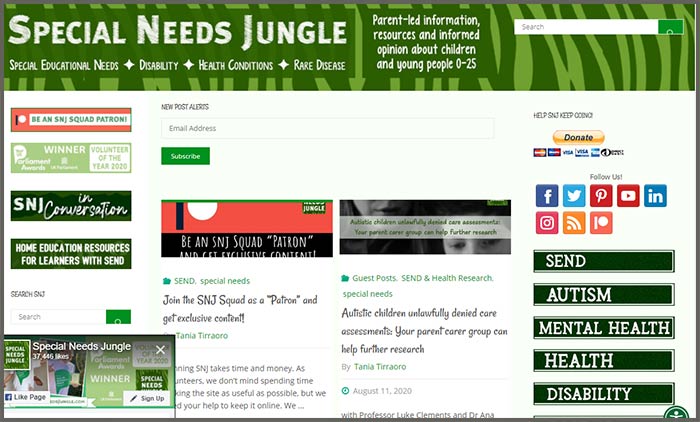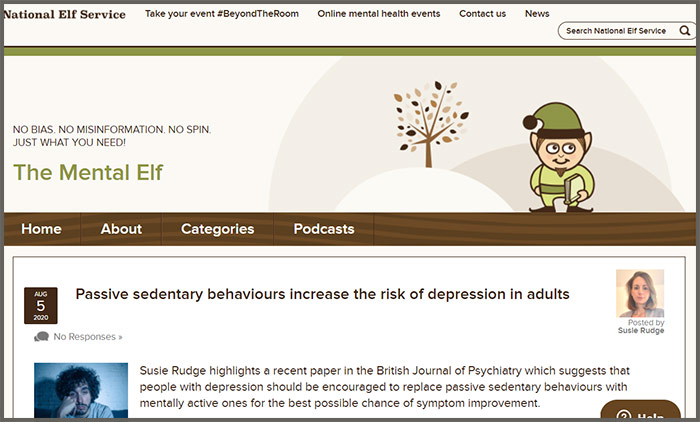 Also sticking in the same spot as last year's top 10 is André Tomlin's The Mental Elf. Started in 2011 for the sharing of research and reports regarding mental health, the blog has since expanded to include content from a team of experts across the world. Featuring info on diagnosis, mental health conditions and treatment with 'no bias, no misinformation and no spin', the team's vision is to start open and honest conversations between patients, clinicians, researchers, carers, policy makers, health and social care professionals where everyone can learn. Each week, The Mental Elf scours over 500 sources including journals, websites and databases for new research to help speed up the search for what you need.
Making healthcare and health policy accessible and understandable to everyone is what Sarah Chapman has been doing at Evidently Cochrane since its start in September 2012. As a former registered general nurse, Sarah and her team of guest bloggers are here to help their readers – patients, carers and anyone making big health-related decisions – by 'sharing health evidence you can trust' and reviews of research from the medical field. Particularly useful is the blog's focus on explaining what can sometimes be complicated medical terminology as well as insight from those who have lived experience of the conditions being discussed.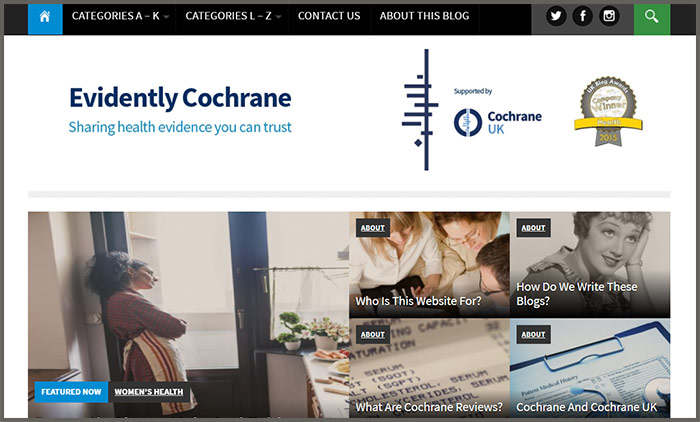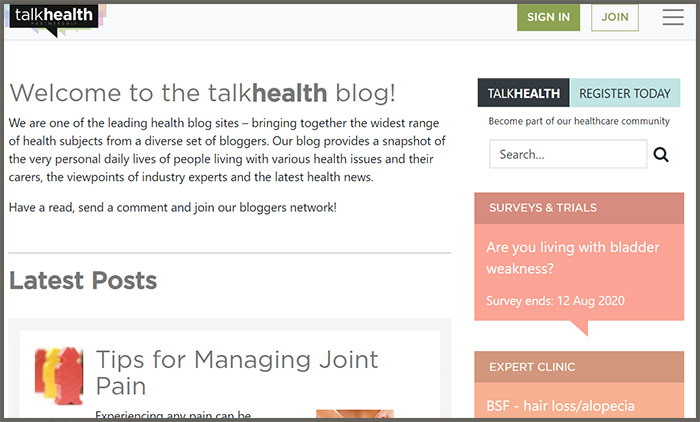 A personal struggle to find adequate eczema support back in 2000 saw the beginning of talkhealth. Since then, the platform has grown its army of bloggers to cover everything from mental health to exercising with MS. While the site looks to empower people to take charge of their own health – whatever their chronic condition – the blog aims to provide an insight into the day-to-day lives of people living with certain issues. It also features comments from medical experts, health news and company updates.
Younger than its Hippocratic Oath namesake by… many more years than we can count, The Hippocratic Post has been connecting health professionals and students across international boundaries since its creation by founders Thea Jourdan, Carole Stone and Jane Johnson. The interactive site welcomes its visitors to post comments, take part in its online polls and contribute their own posts for consideration, but also features writing from high-profile medical professionals and professors from prestigious institutions such as Oxford, Cambridge and Harvard. With news from across the world, this blog keeps its readers up to date on the latest medical research (which has certainly come a long way since 370 BC).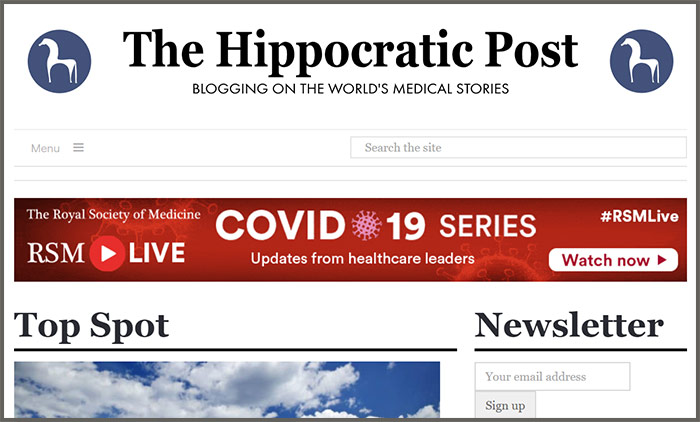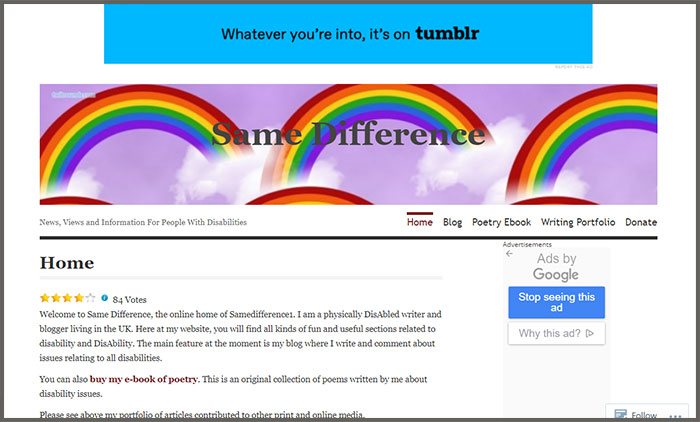 Beyond medical trials, studies and evidence, Same Difference from Sarah Ismail focuses on the side of health and disability that's often ignored – its portrayal in the media, and the progression of rights for people with disabilities. Featuring news, views and information, the blog highlights campaigns the public can support, encourages debate on subjects including parenting and inclusion, and posts reports released about the treatment of disabled people. Recently shared with readers – a study on helping school returns for children with educational needs, a modelling agency fighting body fascism and the extra difficulties faced by wheelchair users while travelling.
As allergy season is here once more, those suffering through summer with tissues and antihistamines at the ready can school up on how to treat (or just cope with) what ails them at Ruth Holroyd's What Allergy? Born from Ruth's research during her own allergy journey in 2009, this free-from blog features articles, opinion pieces, advice and tips for living with the daily challenges of allergies, eczema and asthma. As someone allergic to nuts, dairy (cow, sheep and goat), soya, wheat, latex, nickel, dust, pollen and animal dander herself, Ruth lives her subject and encourages her readers to live their lives to the full, even when things get tough.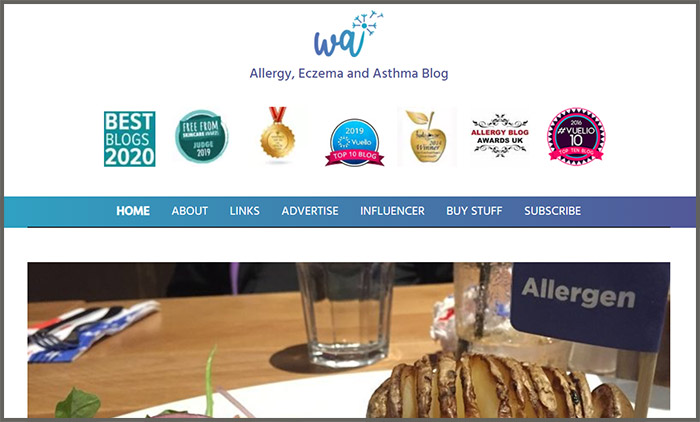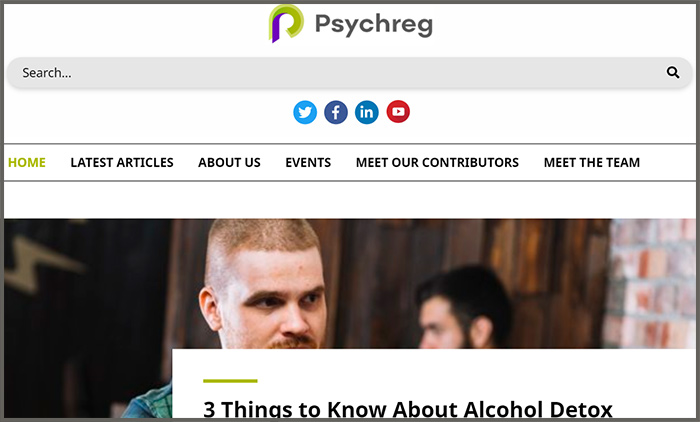 8. Psychreg
This platform for psychology-focused news and resources was originally founded by Dennis Relojo-Howell in March 2014 as a directory for those interested in the subject. Its community has since grown from strength to strength due to its useful articles on new advances in the field, advice on how to deal with the issues that impact its readership and stories shared from those dealing with mental health issues. As well as blog posts, Psychreg produces its own podcast and open access journal, and visitors can check out the Psychreg Index and its Gratis Index, which shares full-accessible content from Psychology journals that don't have a publication fee.
New to our top 10 UK Healthcare Blogs is Midlands-based Sarah, who shares general lifestyle features alongside her experiences with fibromyalgia, chronic fatigue syndrome, hypermobility syndrome, keratoconus and mental health issues. Sarah focuses on the good things in life here, and while you may find the odd rant about things she 'doesn't find great' and 'saying things that need to be said', this blogger has created a positive place for her readers. In the Mental and Physical Health Issues Channel, you'll find realistic posts about her journey as well as useful advice.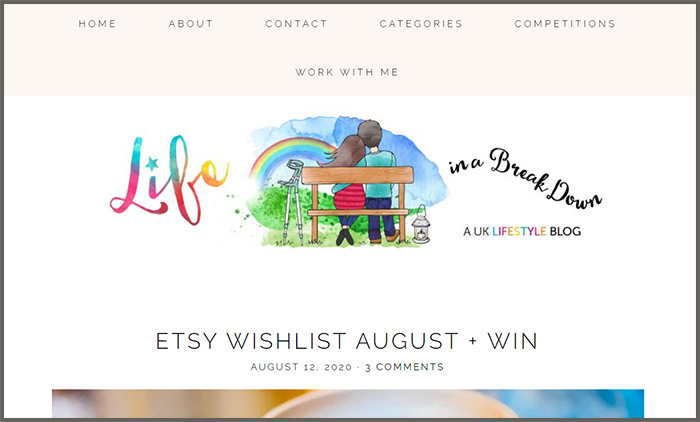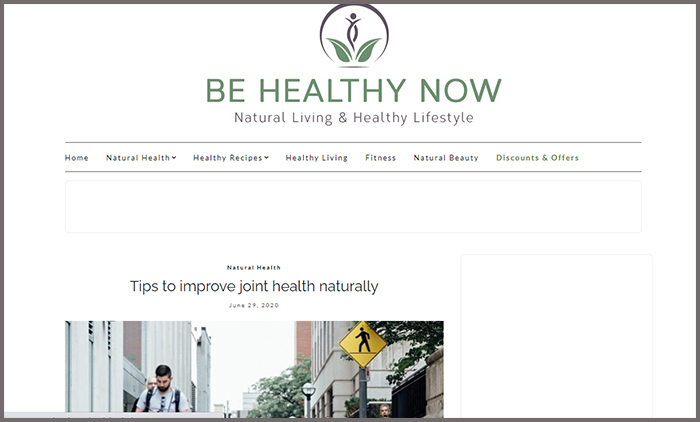 10. Be Healthy Now
While Being Healthy Now has been a big challenge for a lot of us during lockdown, Petra Kavos is here with ideas for living a healthier life. This natural living and health lifestyle blog shares natural health remedies, healthy recipes for breakfast, lunch, dinner and dessert, as well as natural beauty and fitness features. Petra's holistic approach to life includes avoiding everyday toxins and pollution and choosing organic where possible. While lockdown has helped with the first two on that list, this blog can help with the rest and more – check out recent posts on healthy air in the home, heart-healthy diets and the benefits of exercising with music.
Collaborating with bloggers requires mutual respect and understanding: respect their schedules; take time to read their content to learn their interests; and only contact them if/when they want to be contacted. You can see more advice in our blogger spotlights.  
Profiles of these  blogs and their authors can be found in the Vuelio Media Database.
https://www.vuelio.com/uk/wp-content/uploads/2020/08/Healthy-heart-and-mind.jpg
430
760
Paul Burvill
https://www.vuelio.com/uk/wp-content/uploads/2019/09/vuelio-logo.png
Paul Burvill
2020-08-12 10:00:57
2020-08-26 17:11:59
Healthcare Blogs UK Top 10