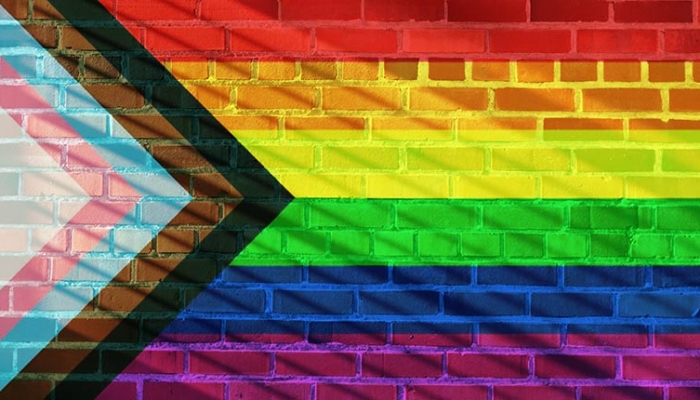 The Top 10 LGBTQ+ ranking was last updated 29/06/2022.
Vuelio uses a proprietary algorithm to create these rankings, based on topic-related content in blogs on its system – you can read more about the process here. Our research team actively seeks out new blogs and bloggers for inclusion, but if you think we've missed someone, please get in touch to let us know.
1. AZ Mag
Moving up a full five spots to reach number one in our ranking of UK blogs covering news and features for the LGBTQ+ community is AZ Mag. Sharing the A to Z of QTIBPOC life, AZ Mag aims to right the wrongs of mis- and underrepresentation that still happens within the community. This blog 'not only allows QTIBPOC to showcase their talents, but also allows us to address the issues that we face in our communities' – most recently, the need for Black Queer rep in the UK media, fatphobia and the AZ Creative Fund.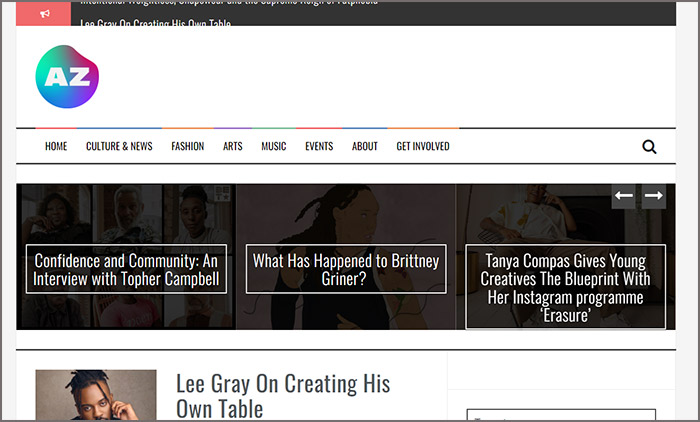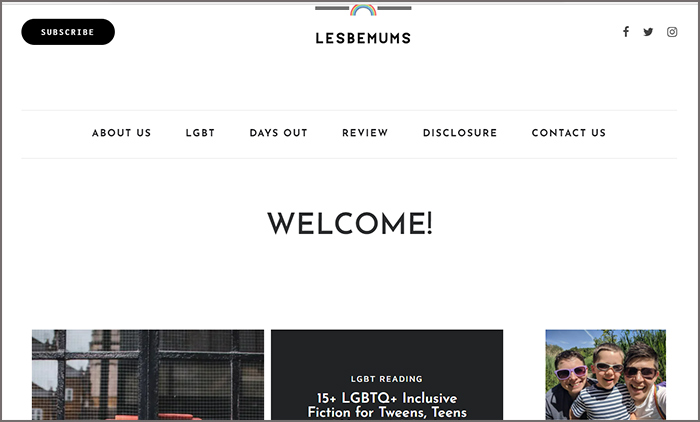 2. LesBeMums
Well-known to fans of this ranking are Kate Everall and her wife Sharon, who have been sharing their parenting journey since this 'LGBTQ+ Family, Travel and Lifestyle' blog's launch back in 2012. As well as having written about everything from 'breastfeeding to weaning, babywearing to walking' on the parenting front, Kate and Sharon don't shy away from the big issues that impact same-sex families, covering culture, inclusivity and even picking the right school for your child.
3. Nomadic Boys
Whether or not you've been on your travels a lot over the last few years (and many of us certainly haven't), you can journey through the adventures being shared by bloggers Stefan and Sebastien. These nomadic boys post about Destinations, Inspirations and Travel Resources and have been travelling the world together since 2014. 'Our mission is to inspire and show gay travellers that they can visit more places in the world than they thought possible,' say Stefan and Sebastien – go join them (vicariously) on their next trip.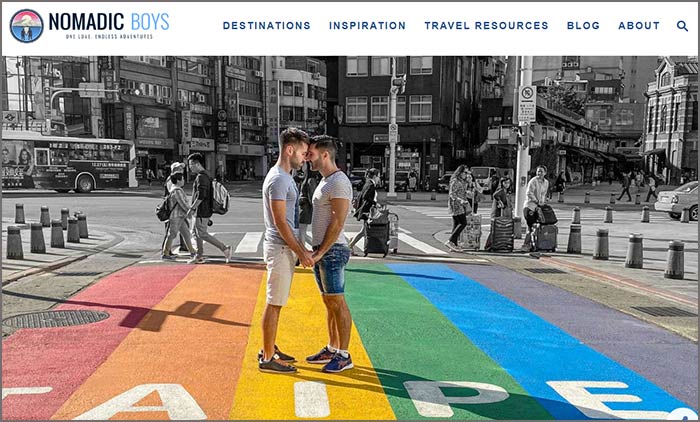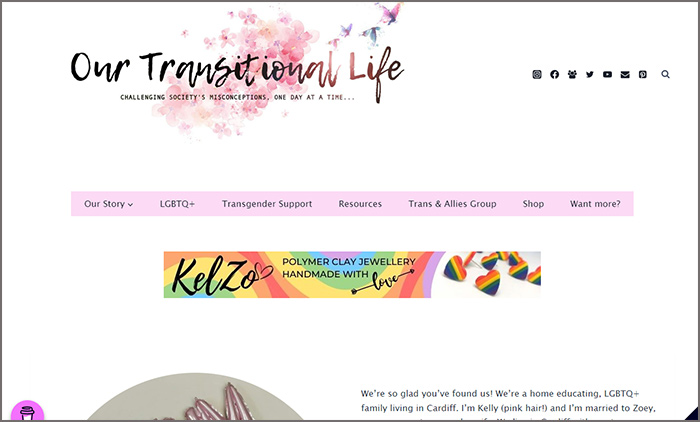 Since 2019, Our Transitional Life has been sharing relatable experiences 'as a way to help others find positive and uplifting stories to hold on to,' hoping to 'challenge society's misconceptions, one day at a time…'. Sections on the blog include Our Story, LGBTQ+, Transgender Support, Resources, Trans & Allies Group and more. Offering a safe space to those that need it, this blog gives readers support on coming out, alongside lifestyle and fashion tips and plenty of fun LGBTQ+ content.
Another duo sharing the best the world has to offer in terms of dream locations for travelling, and much more, are Sion and Ben – The Globetrotter Guys. These bloggers have a strong passion for travel and try to visit as many places as possible. 'During our travels we have been documenting and showcasing all the celebrations of LGBTQ+ life across the world because quite simply, these events drive positive change and that is something we want to be a part of and share,' say Sion and Ben – book a ticket to go check out the blog soon.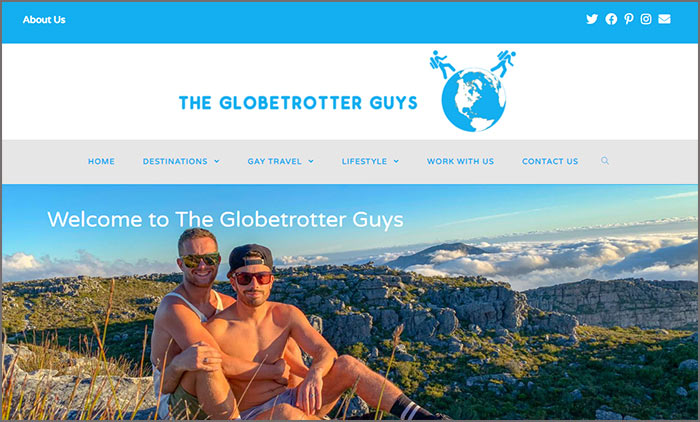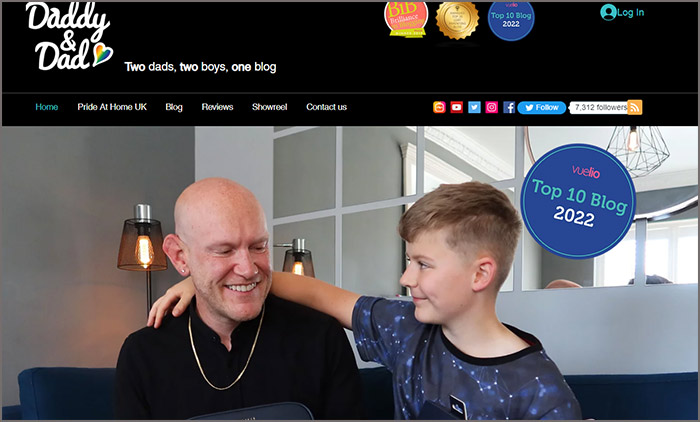 6. Daddy & Dad
No doubt familiar (if you've read up on our top 10 UK daddy blogs) are the Daddy & Dad behind this blog, Jamie and Tom. From conception/adoption to all the other challenging parts that come with raising a family, these two dads share all parts of LGBTQ+ parenting, including days out, picking the right presents, celebrating special occasions and the importance of inclusion and representation. This blog also bigs-up other happy families across the world, connecting LGBTQ+ parents spanning the globe.
7. Yet Another Transgender Blog
And yet another super blog on our ranking – Yet Another Transgender Blog, from Lynn Jones. Since 2005, Lynn has blogged to 'explore things [and] to hear from others who are walking a similar patch'. Tackling issues relevant to and impacting the transgender community, Lynn writes about a variety of subjects, taking the view that 'being trans is an aspect, it's not all a person is'. Recently covered – the rollback of rights in the US and UK, representation in the UK media and cancel culture.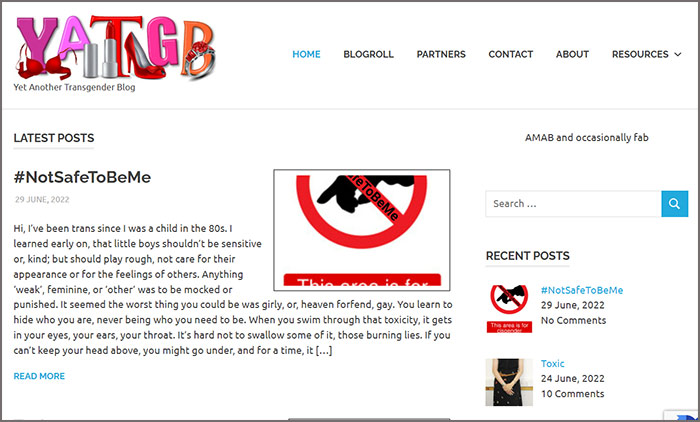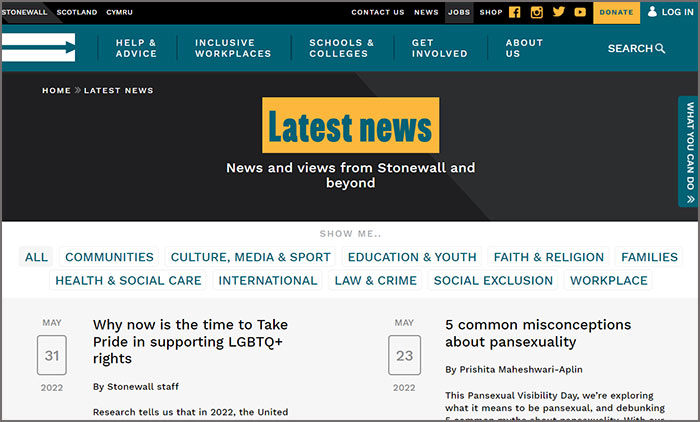 Posting 'news and views from Stonewall and beyond', the blog from the LGBTQ+ charity Stonewall is written by the organisation's staff, but they share much more than what's going on at work right now. As well as details of current and upcoming initiatives and ways to get involved with the charity's work, you can find pieces on subjects including Culture, Media & Sport, Education & Youth, Social Exclusion, Workplace, Law & Crime, Faith & Religion and Health & Social Care. Right now – how to take pride and support LGBTQ+ rights.
9. The Girl Who Should Know Better
'Welcome to the long-running travails of a demigirl from Wiltshire, along with my ramblings and online journal,' says the blogger behind The Girl Who Should Know Better. If you're into 'random thoughts' that are 'often cathartic, occasionally deep' and presented in 'bite-sized chunks', this one is for you. Read up on how the world has changed on LGBTQ+ rights within the last few decades, the importance of visibility, thoughts on conversion therapy legislation in the UK and life updates from the blogger.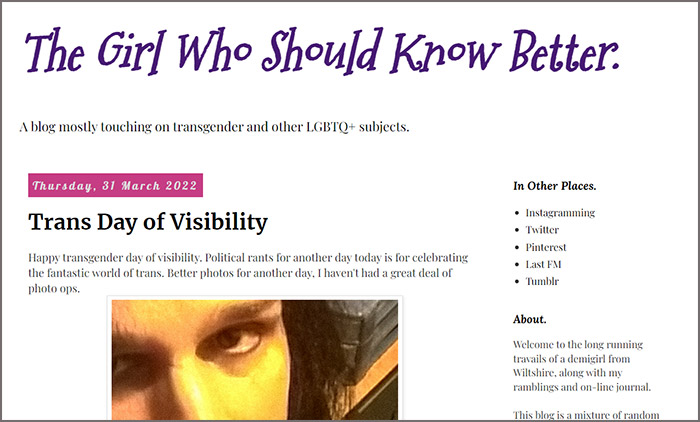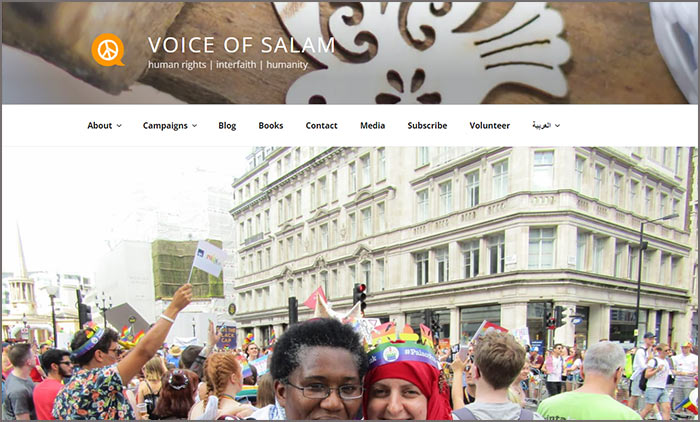 10. Voice of Salam
A new entry to our ranking of LGBTQ+-related blogs is Voice of Salam, which focuses on 'human rights, interfaith, humanity' subjects. Posting about much more than LGBTQ+ topics, this blog is intersectional in its aims, and was founded in 2015 to 'raise awareness of a range of global issues and advocate for promotion, protection and understanding'. Check out recent posts from the team on how they hope to break down barriers between people of different faiths and communities.
Collaborating with bloggers requires mutual respect and understanding: respect their schedules; take time to read their content to learn their interests; and only contact them if/when they want to be contacted. You can see more advice in our blogger spotlights. Profiles of these LGBTQ+ blogs and their authors can be found in the Vuelio Media Database.
https://www.vuelio.com/uk/wp-content/uploads/2022/06/Top-10-UK-LGBTQ-Blogs.jpg
430
760
Paul Burvill
https://www.vuelio.com/uk/wp-content/uploads/2019/09/vuelio-logo.png
Paul Burvill
2022-06-29 10:39:43
2022-06-29 10:56:18
LGBTQ+ Blogs UK Top 10