The Top 10 LGBTQ+ ranking was last updated 31/05/2023.
Vuelio uses a proprietary algorithm to create these rankings, based on topic-related content in blogs on its system – you can read more about the process here. Our research team actively seeks out new blogs and bloggers for inclusion, but if you think we've missed someone, please get in touch to let us know.
1. AZ Mag
For another year, the top spot in our ranking of UK LGBTQ+ blogs goes to AZ Mag, a platform that aims to provide a place for QTIBPOC people to 'showcase their talents' and 'address the issues we face in our communities'. Giving voice to those who feel underrepresented or excluded, this blog covers culture and news, fashion, arts, music, and events of interest. Recent content to catch up on includes an interview with filmmaker Jesualdo Lopes, reviews of new documentaries from across the world, and think pieces on relationships.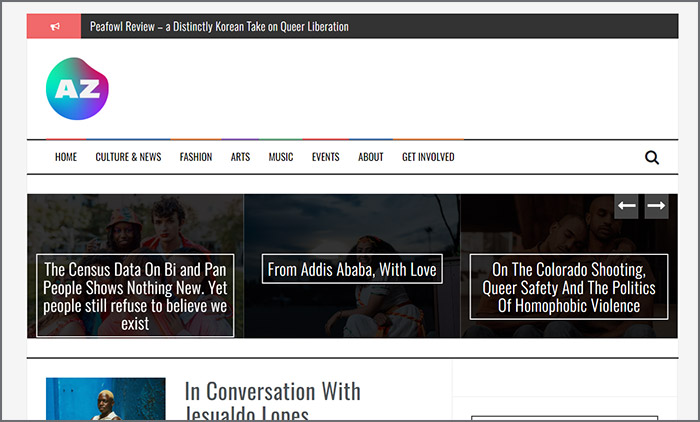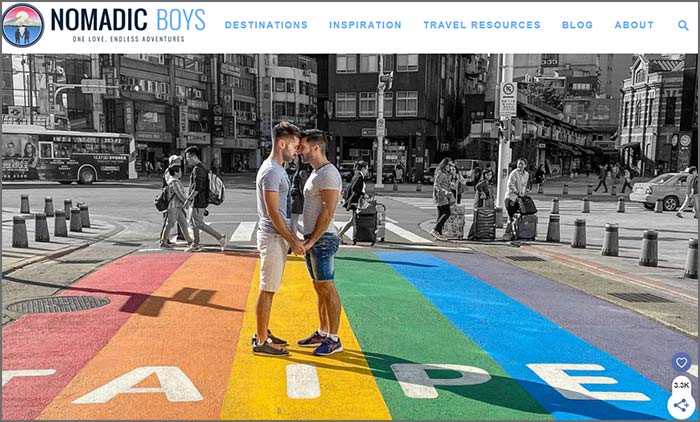 2. Nomadic Boys
Journeying up a place for 2023 is a blog not new to travel – Stefan and Sebastien's Nomadic Boys. Posts in the Destinations, Inspirations, and Travel Resources sections aim to 'inspire and show gay travellers that they can visit more places in the world than they thought possible'. Since 2014, these bloggers have traversed the world to scope out amazing places, trips, and culinary adventures to try next time you're booking a short holiday or a longer vacation.
Another pair of bloggers making moves is The Globetrotter Guys Sion and Ben, who move up from number five. Sharing 'the best gay travel guides from all over the world', this blog 'aims to provide informative, fun, and safe travel tips to help you plan'. Recent posts cover gay Panama, the best gay beaches in Cape Town, 'upcoming gay travel destination' Slovenia, and the eight best gay winter travel destinations. Alongside the blog, you can follow the pair on their adventures across social media.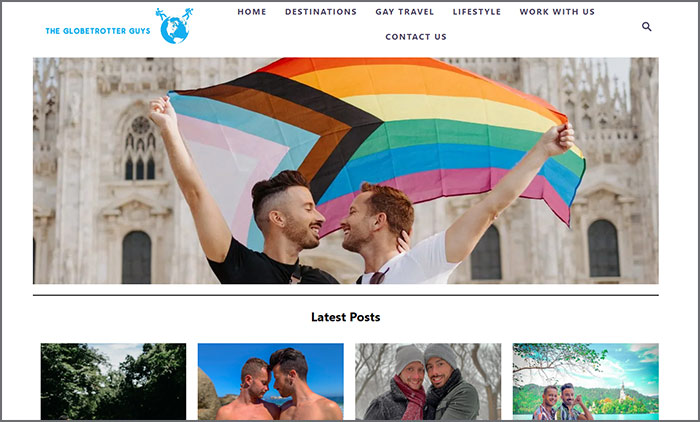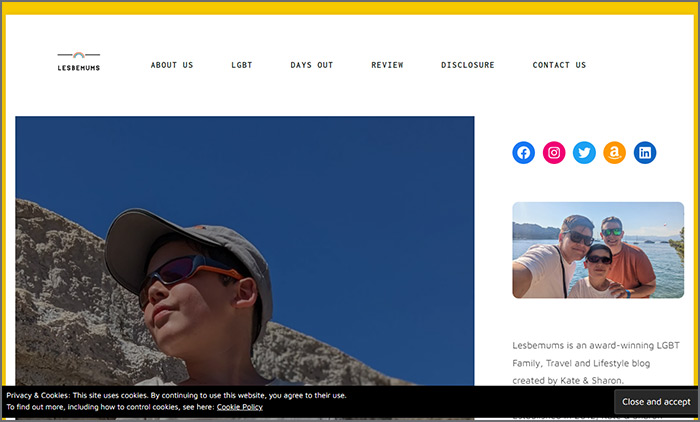 4. LesBeMums
Kate Everall and her wife Sharon have been blogging about their parenting journey – 'breastfeeding to weaning, babywearing to walking' – since the launch of LesBeMums in 2012. For UK-based days out with your own family, look to the dedicated section on the blog split by area. For staying in, peruse the reviews section for the best in home entertainment. The bigger issues are also tackled by Kate and Sharon in the LGBT channel – read up on iconic moments in LGBTQ+ history and more.
5. Yet Another Transgender Blog
Also moving up our ranking is Lynn Jones' Yet Another Transgender Blog. A place for the blogger to 'explore things [and] to hear from others who are walking a similar patch', YATGB tackles a variety of subjects impacting the transgender community and offers a glimpse into Lynn's own life and experiences. 'Am I an authority or an expert? No, I'm just someone trying to make the best of things and if folk are interested, I'll listen to their questions and share what I know,' says Lynn.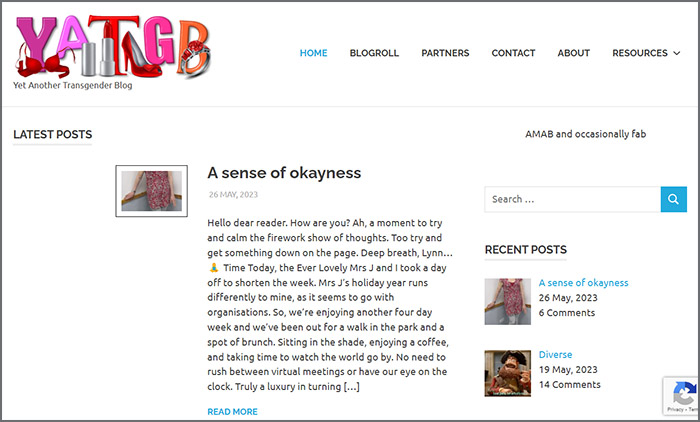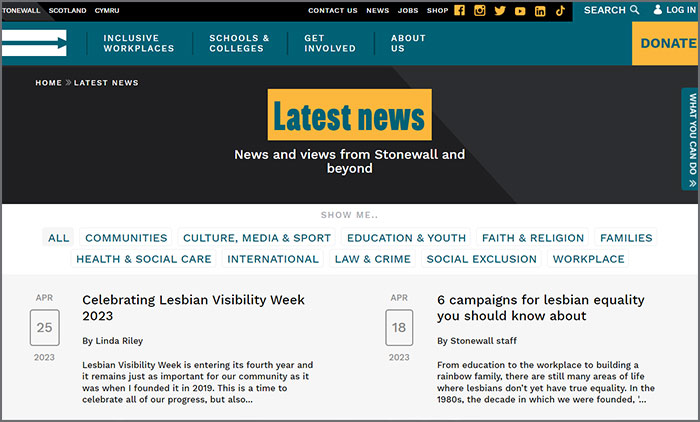 For 'news and views from Stonewall and beyond', this is the place to go. From details of current campaigns to improve the lives of LGBTQ+ people across the world to useful resources for making a change yourself, this blog offers connections between the community and allies. Find what you need in channels covering culture, media and sport, education and youth, law and crime, social exclusion, the workplace, families, faith and religion, and health and social care.
Aiming to 'challenge society's misconceptions, one day at a time', Our Transitional Life shares experiences 'as a way to help others find positive and uplifting stories to hold on to'. Offering a safe space as a transgender family, this blog features advice on coming out, how to support someone coming out as transgender, and useful (and fun) LGBTQ+ content. Alongside the human side, this blog even covers the perspective of AI – check out the recent post on how ChatGPT answered a question on how it feels to be transgender.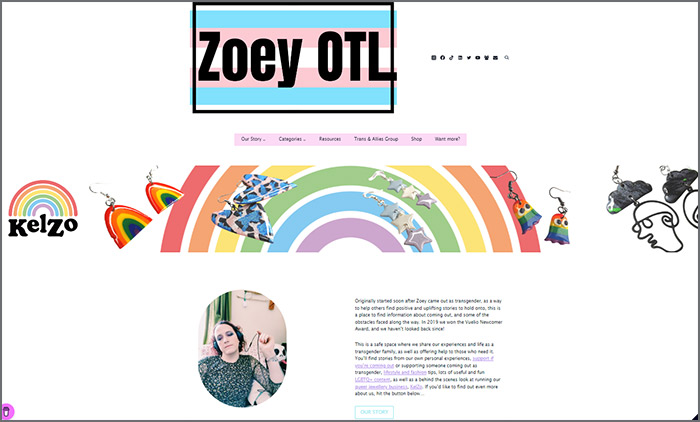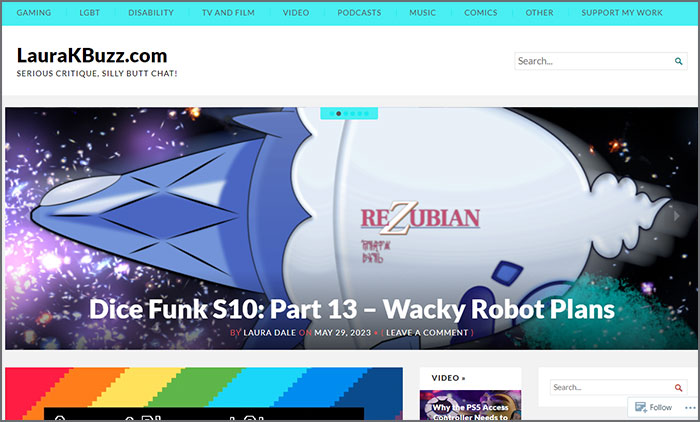 A hearty welcome to a new blogger in our ranking – Laura Kate Magnet-Dale, who offers 'serious critique' as well as 'silly chat'. Alongside LGBT-focused content are posts on comics, disability, gaming, music, podcasts, TV, and film. Recent writing highlights how PlayStation needs to up its inclusivity for the PS6, thoughts on 'Legend of Zelda: Tears of the Kingdom' and the possibilities of using facial gestures for mouse control. Want more? Check out this blogger's podcast with Jane Aerith Magnet-Dale, Queer & Pleasant Strangers.
9. Daddy & Dad
Also featuring in our Top 10 UK Daddy Blogs, Daddy & Dad is where parents Jamie and Tom aim to cover all aspects of LGBTQ+ family life. From conception and adoption to inclusion and representation, content on the blog covers 'the highs and lows of adoptive parenting' as well as the latest LGBTQ+ news and current affairs. They also highlight LGBTQ parents with inspirational stories to share and exclusive content from the UK's other top LGBTQ bloggers and influencers.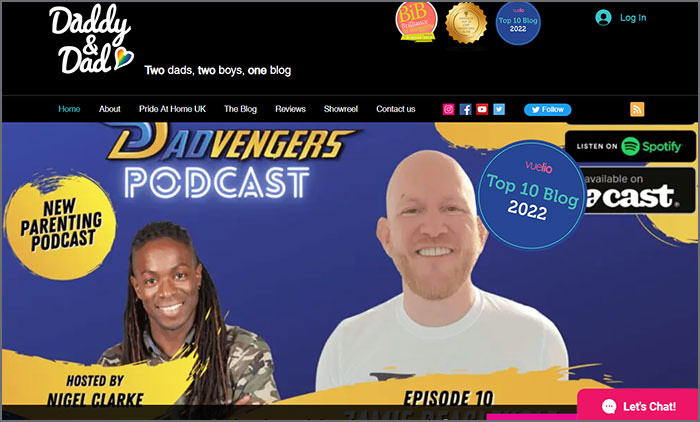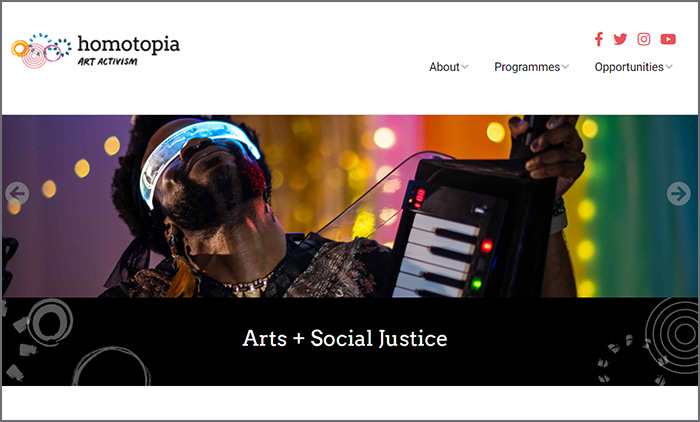 10. homotopia
Another new entry for our ranking is homotopia – the home of 'art activism'. This Liverpool-based arts and social justice organisation has been making a 'cultural impact through art and activism' since its foundation in 2003, and hopes to 'support and platform local, national, and international LGBTQIA socially engaged artists and creatives'. On the accompanying blog, you can find information on its artist development programme for emerging artists, QueerCore, and its Queer the City project.
Collaborating with bloggers requires mutual respect and understanding: respect their schedules; take time to read their content to learn their interests; and only contact them if/when they want to be contacted. You can see more advice in our blogger spotlights. Profiles of these LGBTQ+ blogs and their authors can be found in the Vuelio Media Database.
https://www.vuelio.com/uk/wp-content/uploads/2023/05/LGBTQ-blog-ranking-featured-image.jpg
430
760
Christina Pirilla
https://www.vuelio.com/uk/wp-content/uploads/2023/09/vuelio-logo-200px.png
Christina Pirilla
2023-05-31 09:20:43
2023-05-31 09:34:41
LGBTQ+ Blogs UK Top 10