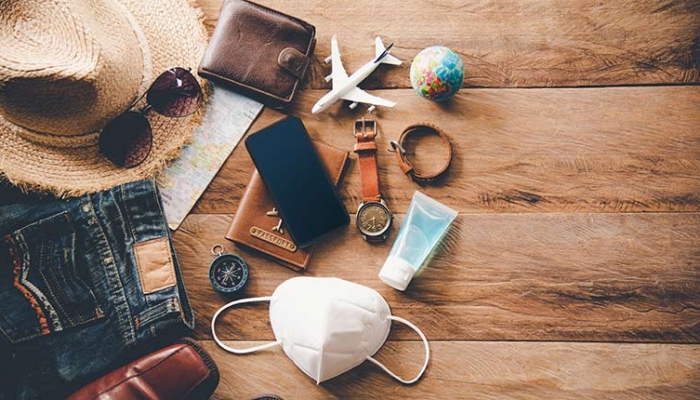 The Top 10 Travel Blog ranking was last updated 28/07/2021.
Vuelio uses a proprietary algorithm to create these rankings, based on topic-related content in blogs on its system – you can read more about the process  here. Our research team actively seeks out new blogs and bloggers for inclusion, but if you think we've missed someone, please  get in touch  to let us know.  
As COVID-19 restrictions have been relaxed in the UK and those missing travel – international trips or staycations – are preparing to make their returns to the outside world, we make a return to our Top UK Travel Blog ranking. Still First Class when it comes to sharing travel content is Lloyd Griffiths and Yaya Onalaja-Aliu's Hand Luggage Only. Check out their Travel Journal, Travel Advice and Travel Inspiration sections for great trips, both home and away. Recently covered – the 14 best beaches to visit in Cornwall, a 7-day itinerary that will help you make the most of Malta and things to keep you busy in Rhode Island. And their new book, of course!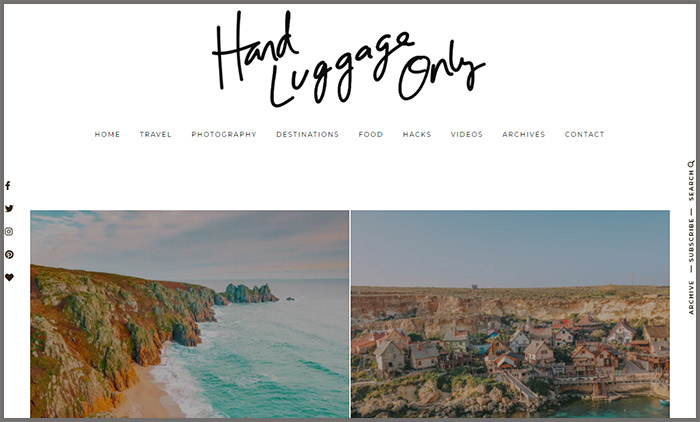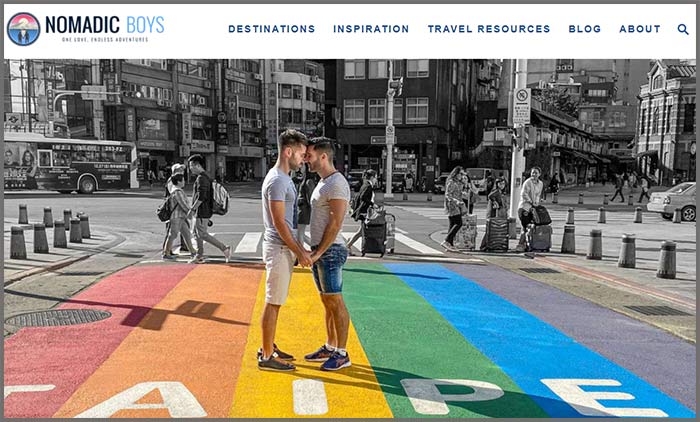 2. Nomadic Boys
Making waves in our travel ranking this year is new entry Nomadic Boys, which also happened to feature in our LGBTQ+ ranking back in June. The nomadic boys blogging about their travel adventures here are couple Stefan and Sebastien, who have dedicated sections on Destinations, Inspiration and Travel Resources alongside their regular blog posts. If you're planning for your next possible trip away and are asking yourself questions like 'What is the best way to travel to Koh Adang', 'How many days should I spend in Luang Prabang?' or 'where should I watch the sunset in Bagan?', these bloggers have the answers.
Now that UK'ers can potentially hop further afield for holidays and trips, Global Grasshopper owner, writer and photographer Becky Hopper is one to follow. 'For the road less travelled,' this blogger shares Destinations, Beautiful Places, Cool Hotels and even Dog-Friendly Travel. Becky has visited over 40 countries across the world and is a particular fan of 'US road trips, deserted beaches bathed in the glow of a sunset, Cuban mojitos, easy-on-the-eye travel destinations far away from the tourist crowds and all things Scandinavian'. Basically, whatever you're hankering for, Becky will know where is worth a visit.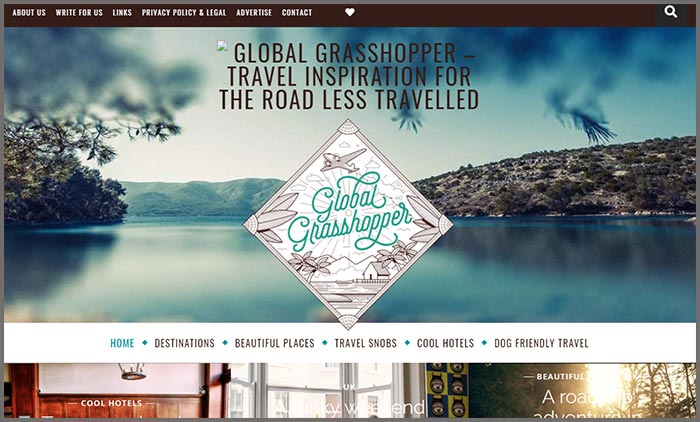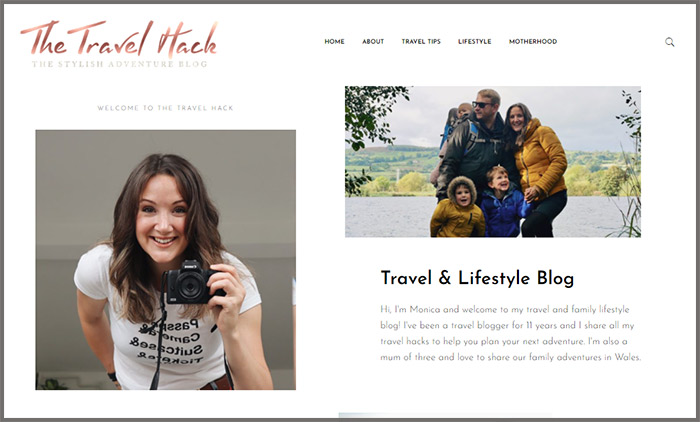 Finding the best places for weekend breaks and adventure doesn't require any hacking of mainframes or holiday company websites – The Travel Hack Monica Scott is here to help. This family and lifestyle travel blog is where Monica aims to help with planning trips and shares her own adventures with her family in Wales. For bike-based adventuring, read up on her introduction to bikepacking in Beddgelert Forest, off the beaten path places to visit across Wales, 100 things to do in Chester and the ten things you need to know if you're thinking about buying your own caravan.
And for those who will be doing their holiday hopping around the UK this summer, there's A Lady in London you really should meet. This London-based blogger and speaker founded her blog back in 2007 and turned it into her full-time job in 2010. Since her start, she's explored the whole of the UK capital as well as 112 countries ('and counting!'). This Californian ex-pat really knows her way around – her writing has featured in publications including Lonely Planet and The Telegraph and you may have seen her photography in newspapers including the Financial Times, magazines like Ski+board and exhibitions at institutions including the Leeds College of Art.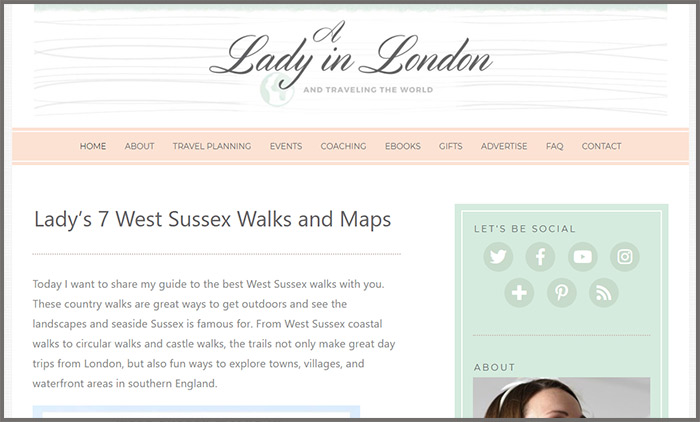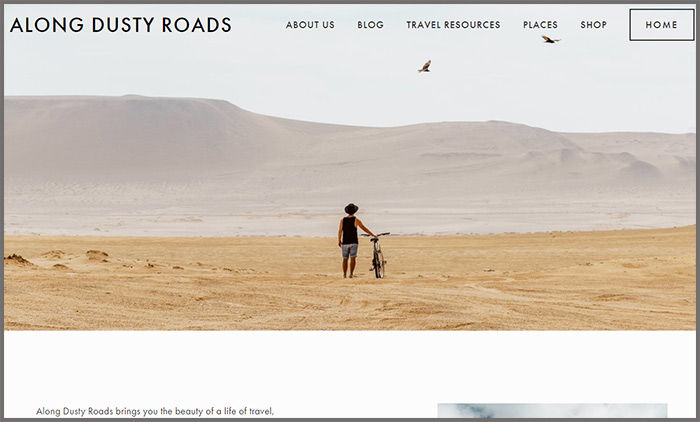 Dust off your backpack/your suitcase and your thirst for travel by checking out what travel enthusiast couple Andrew and Emily are up to over on the Along Dusty Roads blog. Alongside their handy Travel Resources, they split advice on travel by country and are busy posting about Swedish summers, what you need to know before visiting Peru or hiking the Inca Trail, wonderful things to do in Cusco and Marrakech and how to book one of the little red boats in York. 'Travel is the thing that makes the two of us feel the most alive,' say Andrew and Emily – go make the most of their expertise and find your own adventure.
Another new entry to our travel ranking for 2021 is Emily Luxton Travels, where the eponymous Emily focuses on 'solo female travel, fun and adventure'. Emily has visited over 50 countries in her own travels and aims to help other travellers – particularly women adventuring out on their own – to plan their own journeys. 'I hope this site helps get you inspired and excited to travel – and that it provides a bit of a helping hand when you do,' says Emily, whose recent features advise on the best places to visit in Europe on a caravan tour, unusual things to do in Mallorca and epic England-based road trips.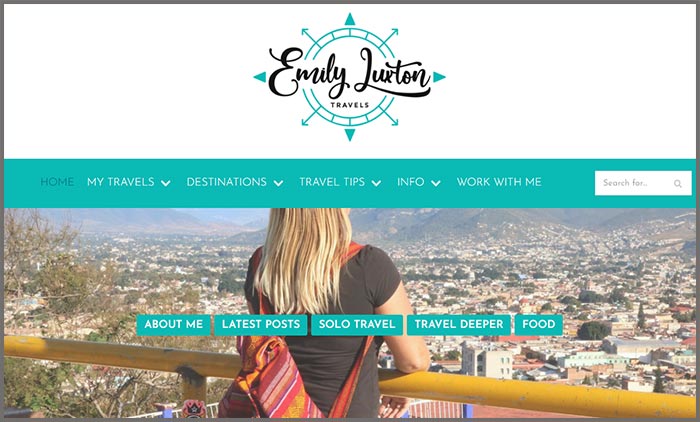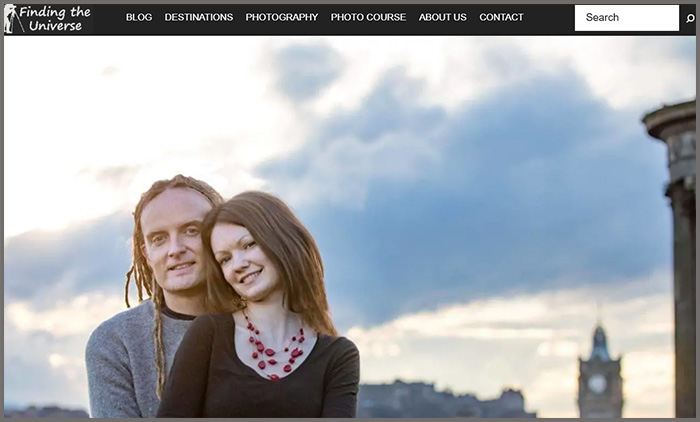 Husband and wife team Laurence and Jessica Norah are still busy finding the best bits of the universe all around us, taking in destinations including Europe, Asia, New Zealand and South America. This blogging couple have a combined wealth of travel-related talents – both are award-winning travel writers and Laurence's photography has been featured by the BBC, National Geographic and many other outlets across the globe. 'Basically, Laurence likes to take the pictures and stand on mountains, and Jess loves to explore museums and discover what makes a place tick. Somehow, it works'. It really does – go catch up on what good things they've discovered recently.
At the moment, you really can travel, and You Could Travel's Cory and Gergely Varga can help you figure out where. Their main goal with their blog is to inspire their readers to 'regain their sense of adventure, capture intimate moments together with your loved ones and fall in love with places without digital distractions'. Digital is certainly a good place to start, though – flick through this online resource for Destinations, Where To Stay, Travel Guides, City Travel, Couples Travel, Food Travel, Expat Guides and the World of Tea and make plans for where you could travel to next.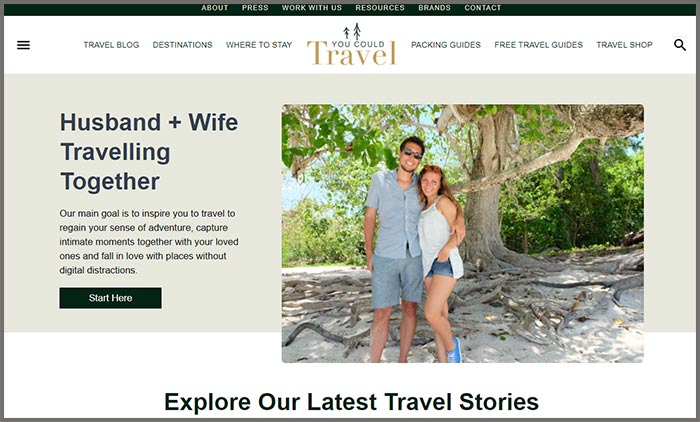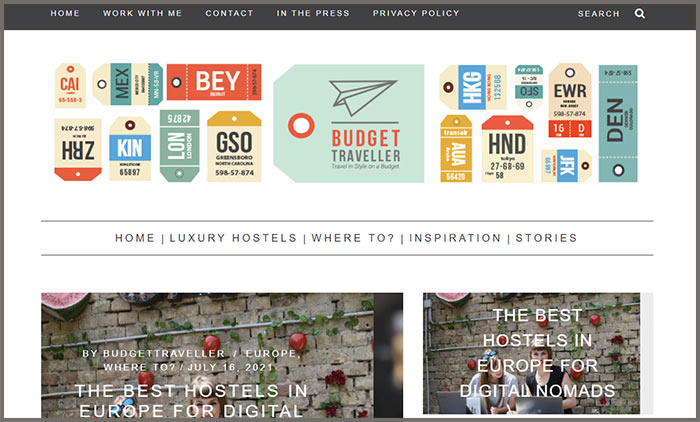 10. Budget Traveller
Smart budgeting has become even more important for many of us since the start of the pandemic and canny cost-saving doesn't have to stop you from travelling to new places you'll enjoy. Budget Traveller's Kash Bhattacharya has around ten years of experience with travelling stylishly while on a budget and has the deets on Luxury Hostels, Budget Travel Tips, Cheap Eats & Cheap Drinks, Stories and Where To in Europe, the Americas and Asia. The Times has previously called Kash 'one of Britain's finest travel bloggers', so travel on over to check out his fine ideas.
Collaborating with bloggers requires mutual respect and understanding: respect their schedules; take time to read their content to learn their interests; and only contact them if/when they want to be contacted.
Profiles of these  blogs and their authors can be found in the Vuelio Media Database.
https://www.vuelio.com/uk/wp-content/uploads/2021/07/Top-10-UK-Travel-Blogs.jpg
430
760
Holly Hodges
https://www.vuelio.com/uk/wp-content/uploads/2019/09/vuelio-logo.png
Holly Hodges
2021-07-28 10:10:21
2021-07-28 10:22:15
Travel Blogs UK Top 10