The Top 10 Travel ranking was last updated 21/06/2017.
Two Monkeys Travel was created by husband and wife Kach and Jonathan Howe in 2013. Launched as a resource to store memories and experiences after the pair met while travelling, the blog has opened new opportunities, allowing Kach and Jonathan to establish their own travel group. The couple post about their exploits, offering advice to travellers in the form of posts, itineraries, and travel guides, pointing out the best things to do and see while exploring. Together, the pair have ventured to over 70 countries so far, and all 7 continents.
Want to learn more about this blog? Read our blogger spotlight with Two Monkeys Travel.
A new addition to our ranking is Hand Luggage Only, a blog that was conceived by Yaya and Lloyd in 2014 while studying at university. In a bid to connect with other like-minded travellers, the pair started to write about all the places they had travelled. Creating their own travel journal and destination guide, Hand Luggage Only provides breakdowns with eye-catching photography to bring them to life.
Want to learn more about this blog? Read our blogger spotlight with Hand Luggage Only.
After graduating from university with a 2:1 degree in Broadcast Journalism, Victoria Brewood realised that the typical 9-5 lifestyle wasn't for her. After travelling around Australia for a few months, Victoria decided to move to Bali in 2009, where she launched Pommie Travels. With over 48 countries under her belt, Victoria is now a full-time blogger and freelance writer, updating her readers with snaps and reviews, as well as essential advice for solo travellers. If you are thinking of breaking away from the mould of everyday life, Victoria's blog can help you take the first step.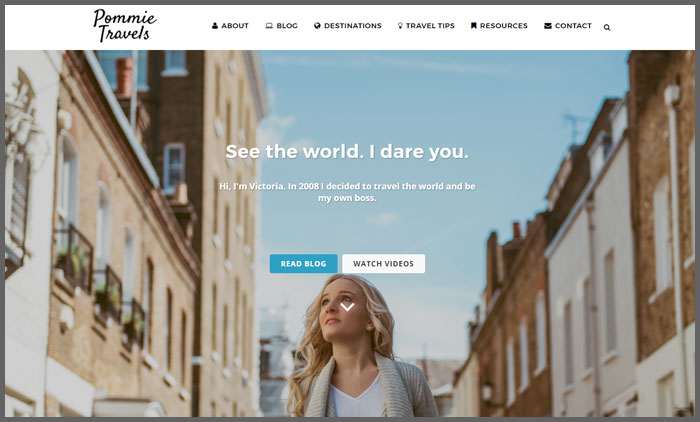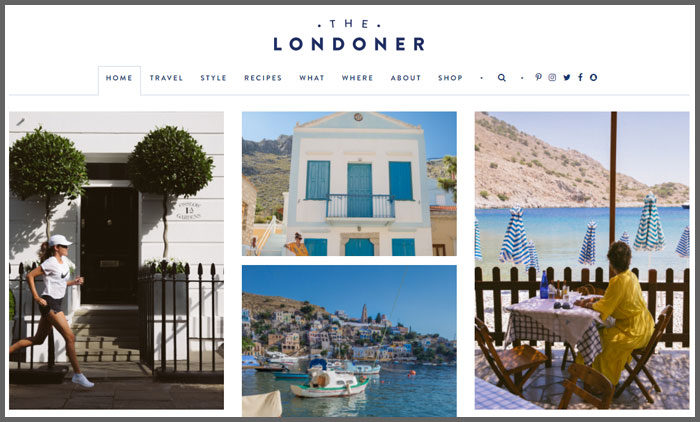 4. The Londoner
The Londoner was created by globetrotter Rosie Thomas as a destination for all things travel, fashion, lifestyle and food related. When not in London, Rosie is roaming around the globe, on the search for a new adventure. She posts luxurious photographs of visits to places including (but not limited to) Symi, Seville, New York, and Austria. Rosie was also the winner of Best Fashion blog at the 2015 Vuelio Blog Awards, due to her keen eye for style, which she now combines with her many travel posts, packing The Londoner with holiday inspiration.
Created by Becky Moore, Global Grasshopper is an award-winning blog for independent travellers, that is authored by a collective of authors, who each share a love of travel and adventure. Designed for solo travellers who are either backpackers, flashpackers, roadtrippers – or just want to find a place to visit away from the crowds, Global Grasshopper brings together the best and most recommended places to explore. Whether it's a luxury break, roadtrip, unique hotels, or a cultured weekend break – there's something for everyone.
Want to learn more about this blog? Read our blogger spotlight with Global Grasshopper.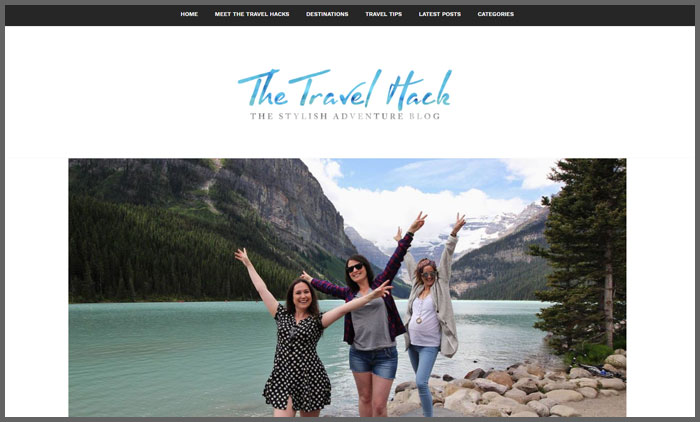 Founded in 2009 by Monica Stott during a two-year backpacking adventure around Australia and Asia, The Travel Hack now has a team of writers who contribute to maintaining the site. Although Monica now has a baby, and a second one on the way, she continues to travel and blog and is planning on posting tips on how to travel with a child in tow. As the name suggests, The Travel Hack supplies advice on independent, group and family travel, with mini guides and a carefully selected bucket list of destinations including, Gambia, Japan, Laos, the USA, and Denmark.
Want to learn more about this blog? Read our blogger spotlight with The Travel Hack.
Carrie Santana da Silva started blogging when she was 17, and never looked back. Wish Wish Wish was created as a place to explore and share her personal style and adventures whilst travelling. Providing insight into the places she's visited, including spots around the UK, Europe, USA, Scandinavia, Asia and Africa, Carrie's posts often include striking photography.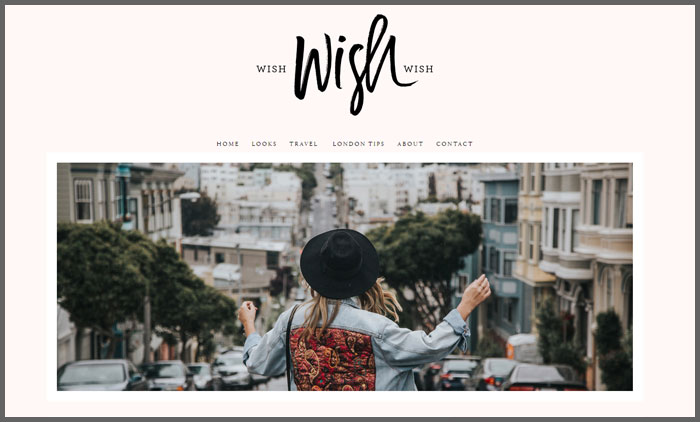 Travelling the world extensively for over ten years, visiting over 75 countries and hundreds of cities, Savi and her husband Vid decided to enter the world of travel blogging a few years ago. The aim of the blog is not just to tell readers about the places to go, but to encourage 'looking at the world through rose-tinted glasses'. Working as a travel writer and photographer duo, the pair write about the best places to explore and what to wear while doing it. Some of their adventures have taken them to Slovenia, Seychelles, Japan, Europe, and Mauritius.
Want to learn more about this blog? Read our blogger spotlight with Bruised Passports.
After leaving home around 10 years ago, Anna started travelling and exploring the world. With the aim to show the different perspectives of adventure, Anna can be found in a luxury hotel on one day and on another, be seen hanging from aerial silks in the woods. Having lived in LA, London, Amsterdam and Cape Town (to name a few), Anna is still exploring the world (and has even completed an MA degree along the way). As a seasoned traveller and expat, Anna uses her experience to show others how they can improve their life through adventure.
10. The Whole World is a Playground
The Whole World is a Playground is authored by couple and travelling companions, Elaine and Dave. With an ambitious goal to visit 15 countries a year, while working full-time in Ireland, they decided to create a travel blog to document all aspects of their travels and to prove that you can explore while chasing a career.
Want to learn more about this blog? Read our blogger spotlight with The Whole World is a Playground.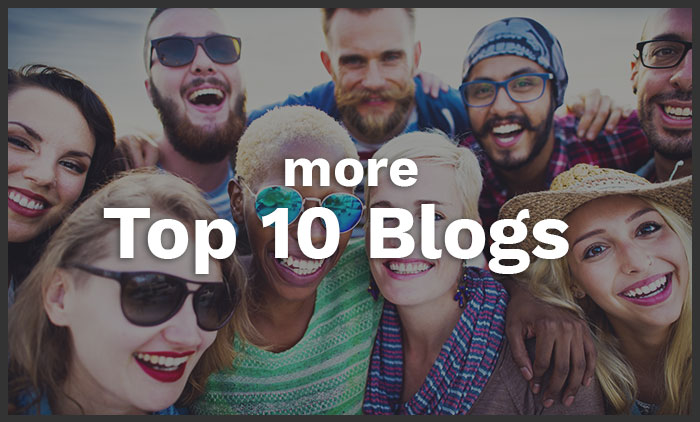 The fundamentals of working with bloggers are the same as with traditional journalists at traditional media outlets: respect their schedules; take time to read their material to learn their interests; and only contact them if/when they want to be contacted.
Vuelio's blog ranking methodology takes into consideration social sharing, topic-related content and post frequency. Profiles of these travel blogs and their authors can be found in the Vuelio Media Database.
https://www.vuelio.com/uk/wp-content/uploads/2016/06/vuelio-travel-blog-ranking-featuredimage.jpg
507
760
Merryn Williams
https://www.vuelio.com/uk/wp-content/uploads/2015/10/vuelio-logo-transparent.png
Merryn Williams
2017-06-21 08:00:21
2018-03-29 14:09:54
Travel Blogs UK Top 10