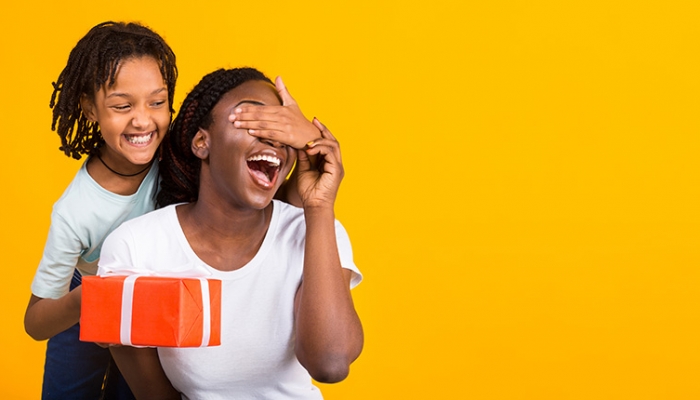 Last updated 10/03/2021.
Vuelio uses a proprietary algorithm to create these rankings, based on topic-related content in blogs on its system – you can read more about the process here. Our research team actively seeks out new blogs and bloggers for inclusion, but if you think we've missed someone, please get in touch to let us know.   
Jo Middleton's Slummy Single Mummy stays at the top of the mum blog ranking for another year. Having been welcomed into the Online Influence Awards Hall of Fame in 2019, Jo's influence in the parenting sphere is undeniable. Since the blog's start in 2009, fellow parents have been visiting to catch up on Jo's adventures with her family, both with her children and also now her grandchild, too. Check out what they've been doing in lockdown and share your own tales by contributing to her Untold Stories section.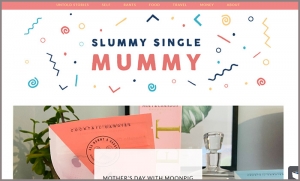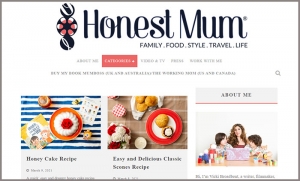 2. Honest Mum
Honestly, the 'Mumboss' behind this blog is a pro when it comes to nailing the work/life struggle and has no doubt been helping her parenting-while-working-from-home readers find their own balance this year. Vicki Broadbent – also writer of the book Mumboss – A guide to surviving and thriving at work and at home – is a vlogger alongside the blogging and shares her 'life and loves' across a variety of platforms. Grab help from Vicki with recent posts on protecting the mental health of children and making the best cupcakes ever.
While more family homes than ever can probably be described as 'madhouses' after months of lockdown and disrupted school routines, Jen Walshaw may be able to help bring a sense of calm. Craft is a vital part of Jen's family routine, and you can get tips on making it a part of yours too with posts focusing on seasonal hobbies, what to do in the kitchen, arts and crafts and outdoor activities. If you're a mum, do yourself a favour in time for Mother's Day this Sunday and point your kids in the direction of the free printable colouring cards.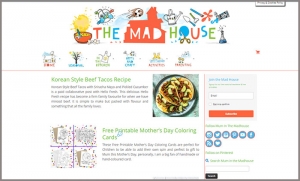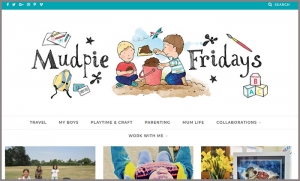 While the family behind this 'parenting and travel blog' might not have been able to journey as far as usual since March 2020, there has still been plenty to do for Clare and her boys. Keeping regular readers updated in her Living Arrows posts, this blogger has also been chronicling her 'likes and loves' (Feb's recs: cacti, diamond art and science sets) and has advice on staying healthy, with posts on why children really should be taking vitamins as well as the best ways to eat during lockdown.
Parts of town might be closed to parents and their babes right now, but family blogger Uju Asika, who focuses on London lifestyle, has plenty of ideas on how to stay busy. Starting the blog when she became a new mum, Uji wanted to feature content for the whole family, meaning you'll find activities that are fun for grownups, too. As well as keeping Babes About Town updated with the latest, Uju doesn't shy away from the tougher parts of parenting – read about her book Bringing Up Race: How to Raise a Kind Child in a Prejudiced World here.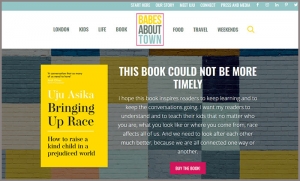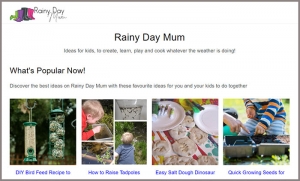 At a time where lots of days can feel a little rainy for many of us, even when its sunny outside, Rainy Day Mum's Cerys Parker has ideas for making days with the kids a bit brighter. 'Ideas for kids, to create, learn, play and cook whatever the weather is doing!' is what readers can find here in content split by age (Baby, Toddlers, Preschoolers, Big Kids) and by type of activity. There are even seasonal ideas – so top up on things to do in time for the sun to come out (it'll happen).
Catch up on What the Redhead said when it comes to the 'ups and downs of family life'. Blogger Donna shares the daily life of her and her fam, declaring 'the future's bright, the future's ginger'. Find Donna's thoughts on the best baby grows, Easter fridge cake recipes, easier laundry routines and what to add to your wish list for Mother's Day. With blogging being Donna's full-time job since November 2016, her expert takes on cooking, finding bargains and healthier lifestyles for the kids are worth checking out.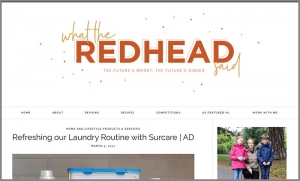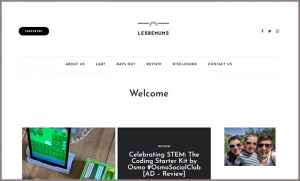 8. LesBeMums
Familiar to fans of the top ten LGBTQ+ blogs in the UK are LesBeMums Kate Everall and wife Sharon, who have been blogging about motherhood since 2012. Find their full journey to parenthood at LesBeMums, which started with conception and continues with daily life. 'Just like any other parent, I LOVE talking about my child,' says Kate, but increasing visibility of LGBTQ+ parents is just as much of a drive. Read up on recent recommendations for LGBTQ+ icons you should talk to your children about and books that matter.
Sarah Anguish – that's 'Boo', to me and you – blogs about her children 'Roo', 'Tigger' and 'Piglet', writing about the day to day adventures of being a 'working mum, sharing life with children and being a wife'. Sections include Family Life (#LittleLoves, Life in Lockdown and Monthly Goals), Home & Garden, Lifestyle (Cleaning, Fashion, Finance and much more), Parenting and Travel, as well as what Boo is reading at the moment (no, it's not A. A. Milne – go have a gander if you're looking for reading recs for when the kids are asleep).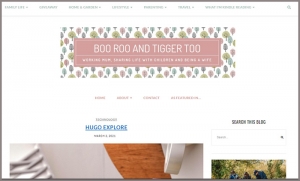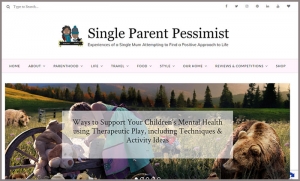 'Veg-growing, food-loving, trashy TV addict' and mum of one/step mum of two/dog mum Claire blogs about life as a parent, as well as her quest to be healthier in 'mind, body and bank balance'. If your reply to that is 'relatable'/'mood'/'exactly' – and if you haven't already – go read posts on Parenthood, Life, Travel, Food, Style and Home from a parent who is 'attempting to find a positive approach to life' and doing a really good job (and writing a really good, blog, too).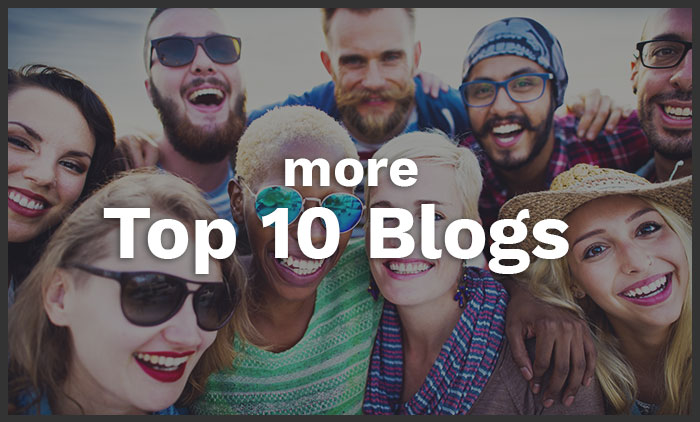 Collaborating with bloggers requires mutual respect and understanding: respect their schedules; take time to read their content to learn their interests; and only contact them if/when they want to be contacted. You can see more advice in our blogger spotlights. 
Profiles of these  blogs and their authors can be found in the Vuelio  Media Database.
Other Blog Rankings
https://www.vuelio.com/uk/wp-content/uploads/2020/03/Mummy-Blogs-UK-Top-10.jpg
430
760
Holly Hodges
https://www.vuelio.com/uk/wp-content/uploads/2019/09/vuelio-logo.png
Holly Hodges
2021-03-10 09:50:18
2021-03-10 11:00:24
Mummy Blogs UK Top 10