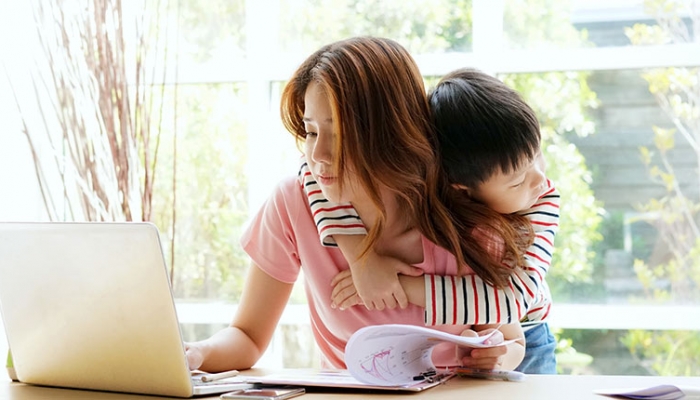 Last updated 09/03/2022.
Vuelio uses a proprietary algorithm to create these rankings, based on topic-related content in blogs on its system – you can read more about the process here. Our research team actively seeks out new blogs and bloggers for inclusion, but if you think we've missed someone, please get in touch to let us know.   
1. Honest Mum
As we get closer to Mother's Day in the UK, it's time once more to celebrate top mum bloggers out there – this year, the top spot goes to Vicki Broadbent's Honest Mum. Moving up from the second spot since our last ranking, 'Mumboss' Vicki continues to share her 'life and loves' with her dedicated readership/viewership across the blog, her vlog and the media. Want more honesty on parenting from Vicki? You can check out her book 'Mumboss – A guide to surviving and thriving at work and at home'.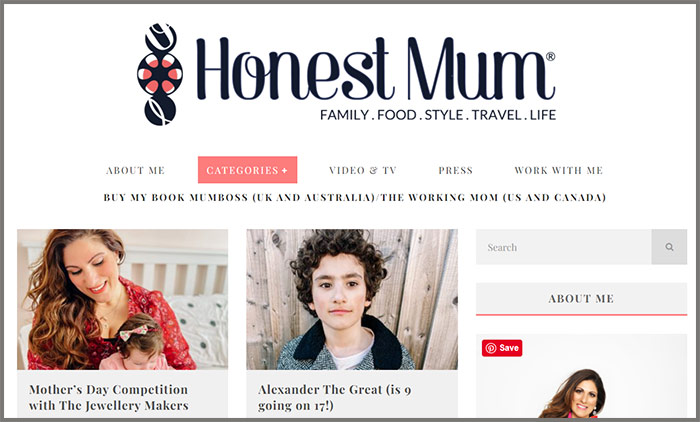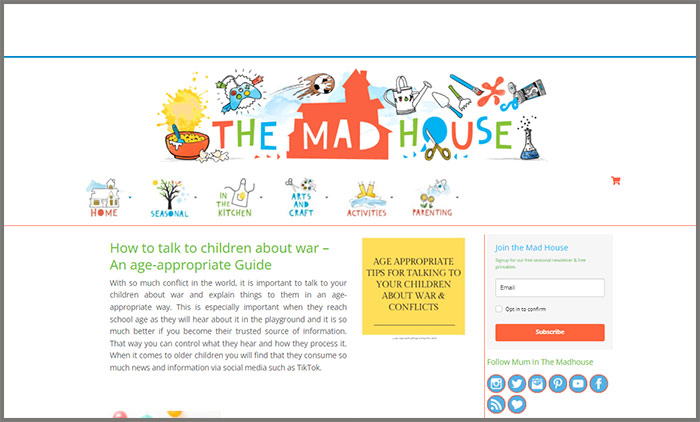 Well-known to parents doing the heavy-lifting when it comes to keeping their very own madhouses calm (or at least calm-ish) is Jen Walshaw's Mum In The Madhouse. Jen is an advocate for keeping kids busy and entertained with creating and craft, and posts regular ideas to try in her Seasonal, In The Kitchen, Arts and Crafts, Activities and Parenting sections. Recently shared on the blog – what to do for birthday parties this year, as well as gift ideas everyone will love in 2022 (hopefully containing some Mother's Day ideas, too).
Moving up two places this year is Uju Asika, who has inspiration for parents wanting to take their babes – and older children – out around town for adventures and quality days out. London is Uju & fam's stomping ground, so there's a special section just for things to do in the capital, as well as channels on Kids, Life, Food, Travel and Weekends. And if you still aren't sure what to get your own beloved parental figure(s) for 27 March, maybe Uju's book Bringing Up Race: How to raise a kind child in a prejudiced world is a good shout.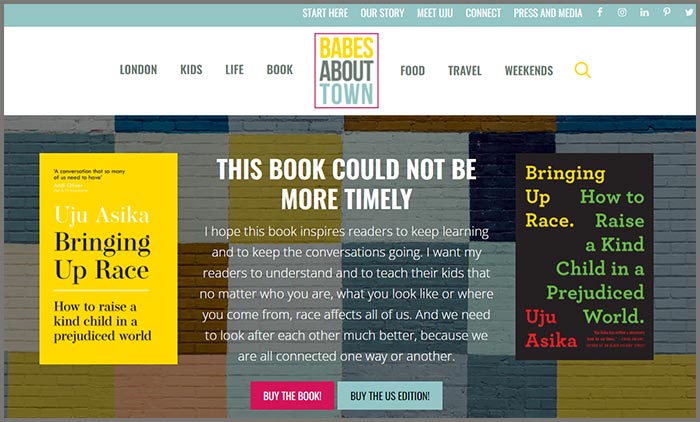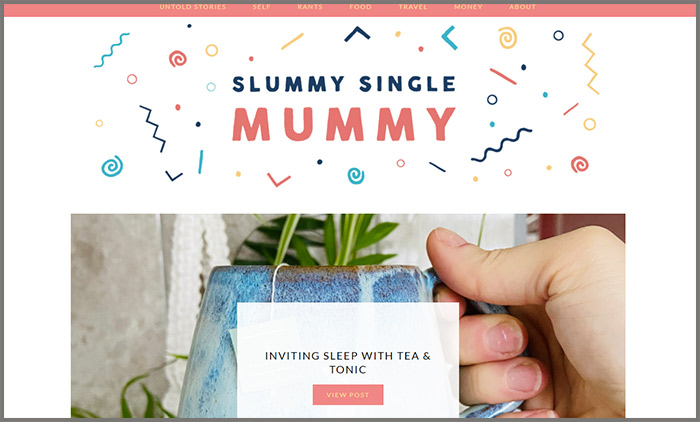 The legendary Slummy Single Mummy Jo Middleton's focus for her blog now reaches further than the topic of motherhood, her own children having grown up. These days, a plethora of subjects are covered in the Self, Rants, Food, Travel, Money and Untold Stories sections – as Jo herself explains: 'I have yet to get the hang of the whole "having a blogging niche" thing, so expect random musings on everything from my teenage pregnancy experiences to car air fresheners. Do a search now if you like, they're both there…'
While most of us may see Friday as the day to get things rounded-up for the end of the week to prepare for the start of the weekend, it's also a day for making mudpies, and much more, according to blogger Clare. This parenting and travel blog has plenty for parents, though, with suggestions for activities to keep children happy all week long. Get ideas for future family fun from the Playtime & Craft, Parenting, Lifestyle, UK Travel, UK Days Out and Worldwide Travel sections.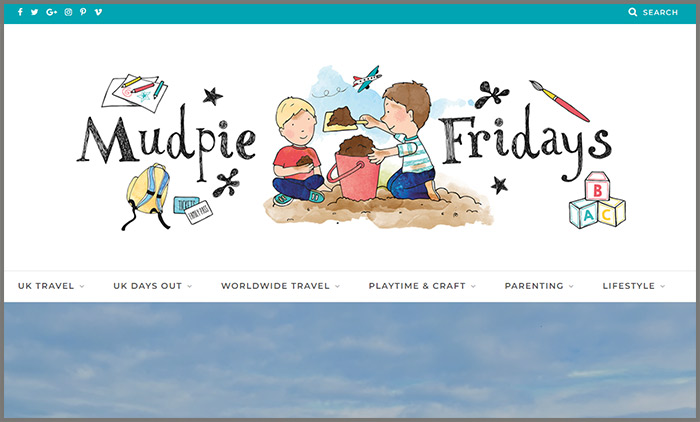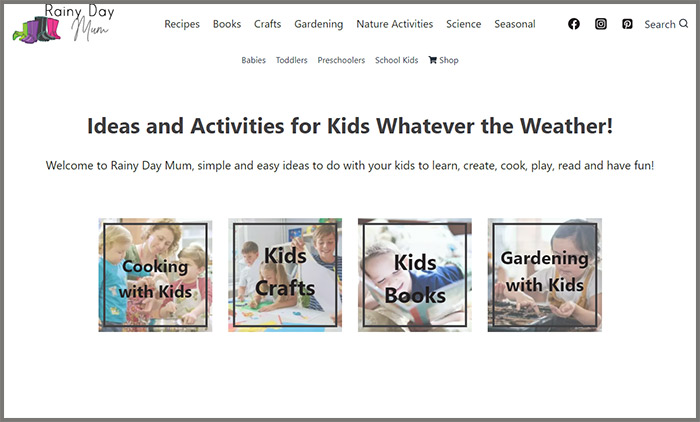 As we get steadily closer to UK summertime, it's smart to have a few things planned for rainy days – luckily Rainy Day Mum Cerys Parker is sharing good ideas to keep in mind, whatever the weather will be. Scroll through this blogger's 'simple and easy ideas to do with your kids to learn, create, cook, play, read and have fun' in the sections Cooking with Kids, Kids Crafts, Kids Books, Gardening with Kids, Science, Nature, Maths and History. Some Spring activity suggestions from the blog – planting in the garden and art activities.
What the blogger behind What the Redhead said says about her blog – 'I write about the ups and downs of family life with my husband Dave and the children'. What we say about the blog – we love the look of the Chocolate Mini Easter Egg Flapjack recipe shared on the blog earlier this week and are hoping parents everywhere will be trying it out with their families soon. And sharing a slice with us (Blogger Donna has even more fab ideas for dessert, among lots of other things, in her dedicated Recipes section – go make notes).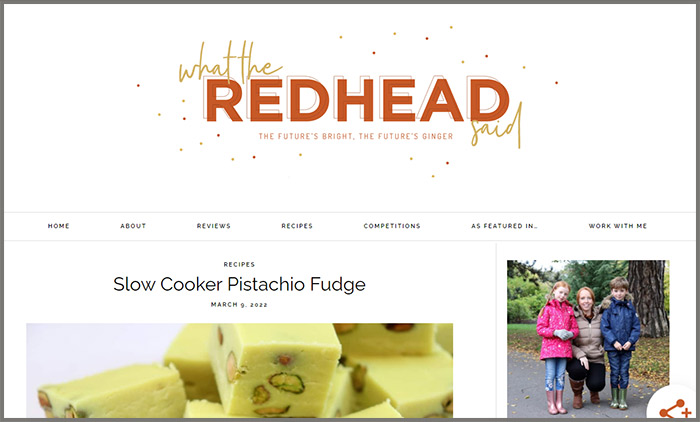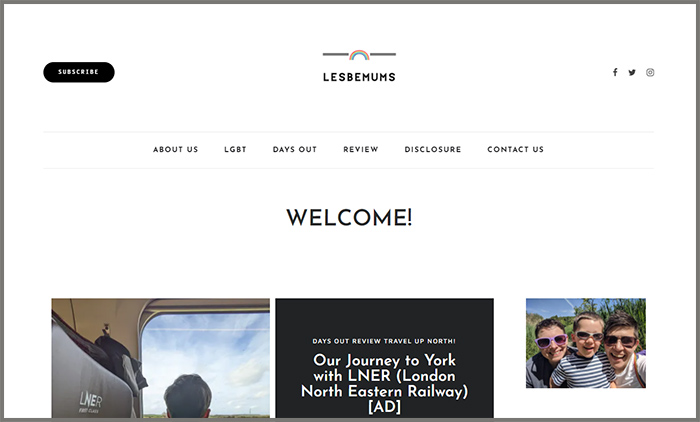 8. LesBeMums
LesBeMums' bloggers Kate Everall and wife Sharon have been blogging about parenting and family life since 2012, sharing 'what it's like to be an LGBTQ+ family, as well as [our] adventures around the UK and beyond'. Recent adventures shared with their readers – trips out to York, a hunt for the best vegan and vegetarian places to eat in Brighton, and a visit to castles in Cornwall. Inside fun is covered as well as outside – if you're looking for a new book to get stuck into, try their suggestions for LGBTQ+ bios and memoirs you should read.
Joining our top 10 ranking this year are Anna and Luciana, two mums in the UK who have five kids between them to wrangle and have lots of experience to share. Alongside activities for kids, In The Playroom covers life, fashion, health and relationships. For education extras, click through to their recent post on the best learning materials for kids and for fun, download their free Easter colouring page printables and check out activity ideas to try out over Easter.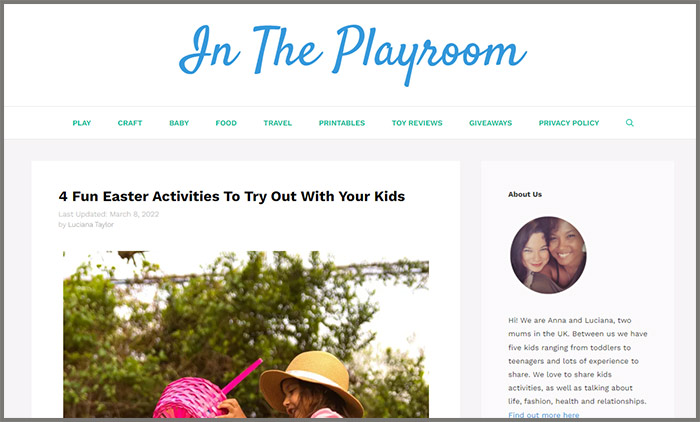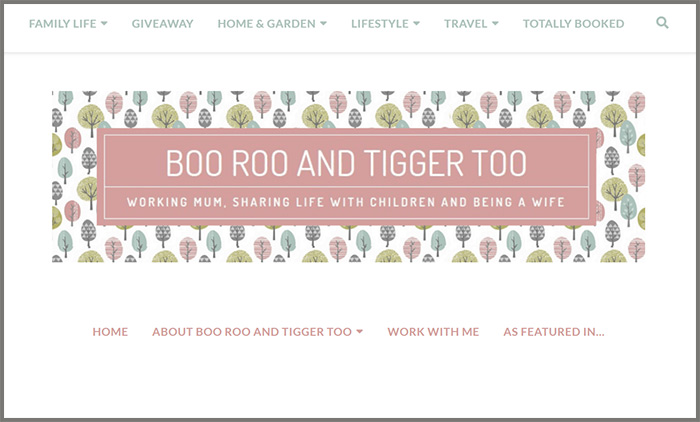 This blog doesn't feature updates from the inhabitants of Hundred Acre Wood, but instead from the life of Sarah Anguish – Boo – and her children Roo, Tigger and Piglet (not their real names… we think…). This blog covers every aspect of raising a family, with posts covering lighting trends for the home, tricks for going 'zero-waste', decluttering and sprucing up your living space, and getting ready for Spring (tips from the Boo of this blog – update your wardrobe and start preparing for BBQ season).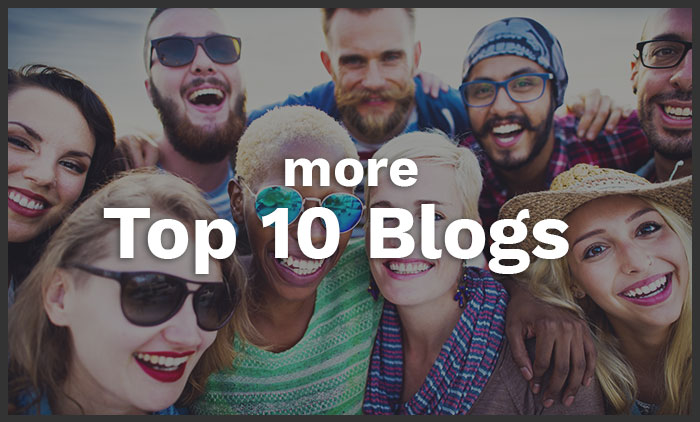 Collaborating with bloggers requires mutual respect and understanding: respect their schedules; take time to read their content to learn their interests; and only contact them if/when they want to be contacted. You can see more advice in our blogger spotlights. 
Profiles of these  blogs and their authors can be found in the Vuelio  Media Database.
Other Blog Rankings
https://www.vuelio.com/uk/wp-content/uploads/2022/03/Top-ten-UK-mummy-blogs.jpg
430
760
Christina Pirilla
https://www.vuelio.com/uk/wp-content/uploads/2019/09/vuelio-logo.png
Christina Pirilla
2022-03-09 10:00:18
2022-03-09 11:20:03
Mummy Blogs UK Top 10