This social media ranking was last updated on 03/01/2018.
Securing top spot is Flickering Myth, a movie and entertainment blog that covers all aspects of film, TV, comic books and video games.  Created by Editor-in-Chief Gary Collinson, Flickering Myth supports the entertainment industry by providing readers with trending news, release dates, promo trailers, reviews, previews and exclusive interviews.
Want to learn more about this blog? Read our blogger spotlight with Flickering Myth.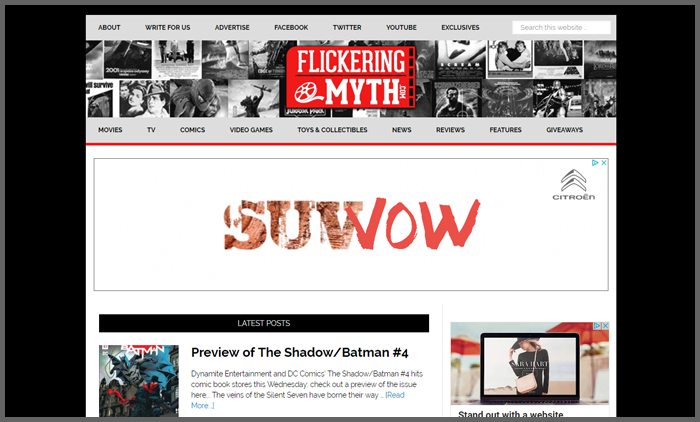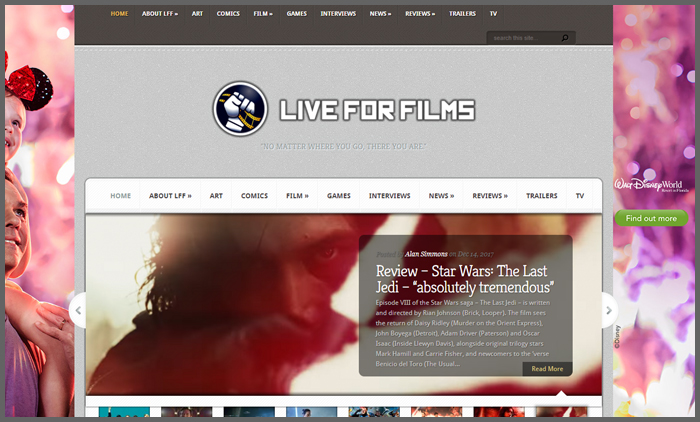 Moving up to second place is Live for Films – a blog created by Phil Edwards to share his love of art, film, comics and gaming. The blog provides movie and gaming fans a platform to read about the latest releases and reviews, which are created by the Live for Films team, as well as featuring interviews and trailers. With a passion for keeping their audience up-to-date with the latest industry news, Live for Films has become a hub for its loyal fans.
Want to learn more about this blog? Read our blogger spotlight with Live for Films.
Blogger and movie marketer Sean Evans created his blog, Back to the Movies, to offer a mix of film reviews, independent news and exclusive interviews. Named as a tribute to one of Sean's favourite films (Back to the Future), the blog writes about a variety of different genres and reviews both independent and mainstream film releases. Sharing teasers and first-look trailers, Back to the Movies provides movie lovers with the latest in film.
Want to learn more about this blog? Read our blogger spotlight with Back to the Movies.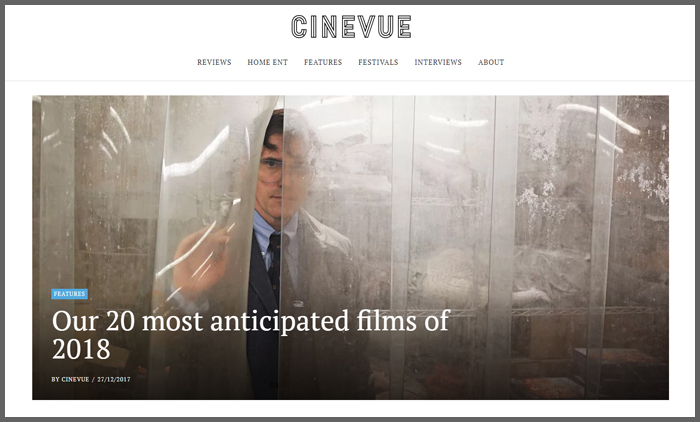 4. CineVue
CineVue was founded in 2010 and is maintained by editor-at-large Ben Nicholson and a team of 'passionate cinéastes'. With the aim to highlight and champion some of the more diverse and lesser-known releases, CineVue provides readers with reviews on international and independent films alongside the blockbusters. The team creates lists of the best movies and provides updates from worldwide film festivals and DVD releases.
Want to learn more about this blog? Read our blogger spotlight with CineVue.
An exciting new addition to the film ranking is The People's Movies, which was created by a movie fan to share their love of film and rediscover (and uncover) the greats. Founded by Paul Devine and kept up to date by a team of freelance writers, the blog focuses on films, TV, anime and wrestling. The People's Movies brings to light articles, news and reviews on a variety of different series, films and wrestling highlights.
Want to learn more about this blog? Read our blogger spotlight with Paul.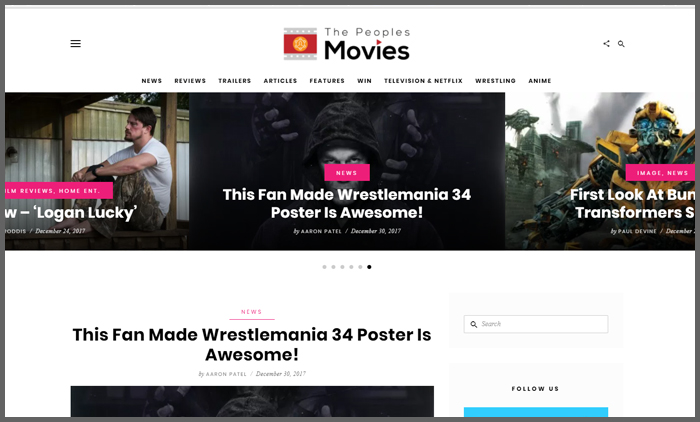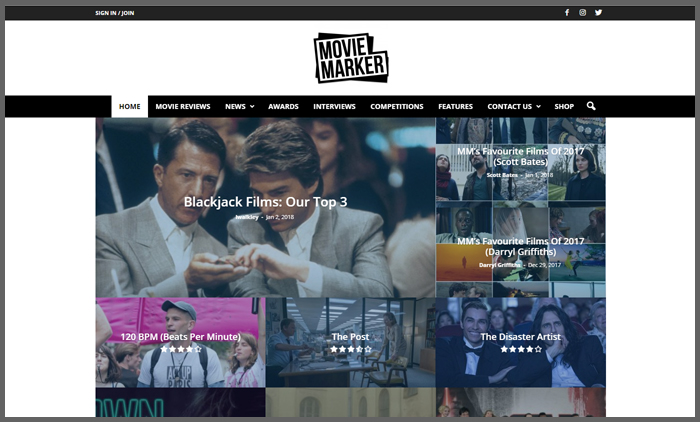 6. Movie Marker
Founded by chief-editor, Luke Walkley, Movie Marker is a film lovers' haven, produced by passionate movie buffs who cater for all audience types – from sci-fi to rom-com. The team of reviewers provide the latest movie marketing material, including posters, trailers and detailed reviews, to help you find the perfect film. The blog also provides longer thought-pieces, which break down the meanings behind movies and provide entertaining features.
Whether you're on the hunt for something to watch at the cinema, home or on stage, Let's Go To The Movies provides a multitude of recommendations and also gives readers a heads up on the ones to steer clear from. Lists include the best and worst films of the year, films by genre and even films sorted by best performing actor. Created by Caroline Ames (Caz) in 2009 out of her love of film, Let's Go To The Movies offers detailed pieces and brutally honest reviews of films and plays she has seen, to entertain and inform her readers.
Want to learn more about this blog? Read our blogger spotlight with Let's Go To The Movies.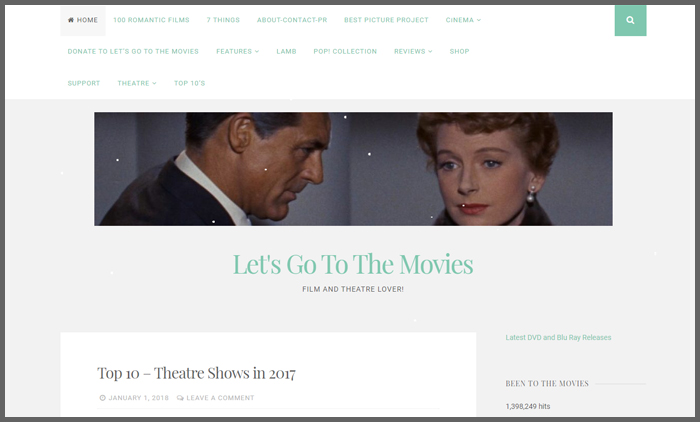 Created by Alton Williams, battleroyalewithcheese (also known as BRWC) was launched in 2008 as 'a bit of fun' and has now blossomed into one of the leading film blogs, boasting a talented team of contributors. BRWC brings together those with a love of film, and presents a collection of film and video game reviews, exclusive interviews, news, features and detailed commentary. The blog also has a YouTube channel and SoundCloud.
Want to learn more about this blog? Read our blogger spotlight with battleroyalewithcheese.
Karen Woodham launched Blazing Minds back in 2008 to try and connect with more people from her hometown in North Wales and further afield. Having far exceeded her initial goal and becoming 'addicted' to blogging, Blazing Minds has become a trusted source for entertainment news and is now an award-winning blog which connects readers with film, music, theatre and event news, previews and reviews.
Want to learn more about this blog? Read our blogger spotlight with Blazing Minds.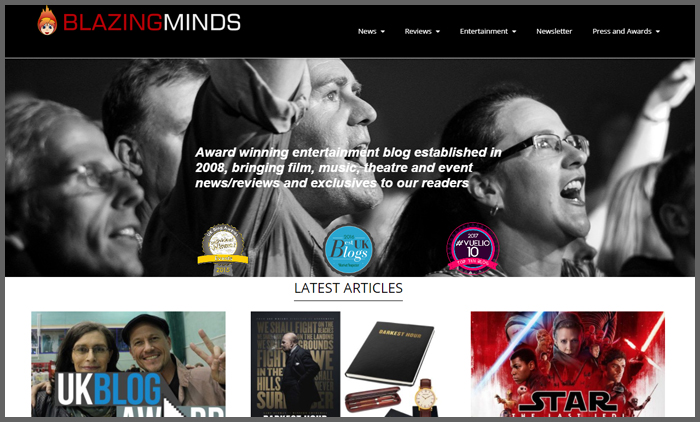 Presented by the staff at Picture Cinemas, the Picturehouse Spotlight blog is updated with the best film and documentary screenings, which are handpicked by the staff and members. Known as an independent cinema that screens international films and indie movies alongside blockbuster favourites, the blog continues this diverse style, putting readers in touch with lesser-known titles. Expect to find reviews, round-ups of the best picks, interviews with prominent actors and film news.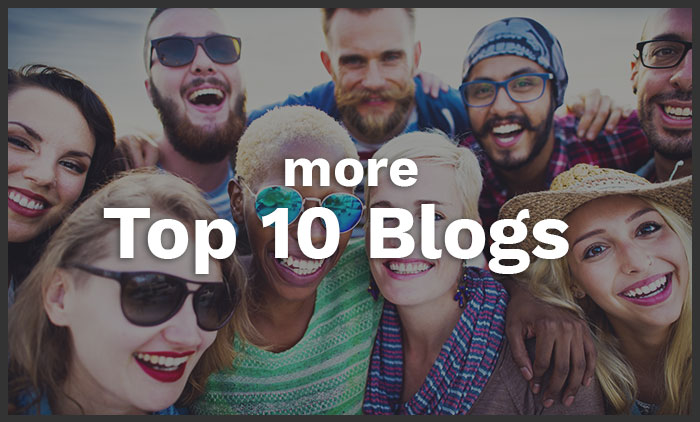 The fundamentals of working with bloggers are the same as with traditional journalists at traditional media outlets: respect their schedules; take time to read their material to learn their interests; and only contact them if/when they want to be contacted.
Vuelio's blog ranking methodology takes into consideration social sharing, topic-related content and post frequency. Profiles of these film blogs and their authors can be found in the Vuelio Media Database.
https://www.vuelio.com/uk/wp-content/uploads/2017/01/top-10-uk-blog-ranking-featuredimage-1.jpg
434
760
Holly Hodges
https://www.vuelio.com/uk/wp-content/uploads/2015/10/vuelio-logo-transparent.png
Holly Hodges
2018-01-03 10:30:57
2018-03-29 16:15:34
Film Blogs - UK Top 10