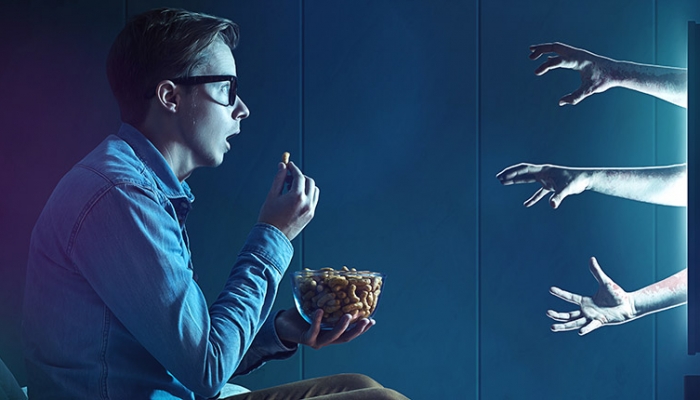 This ranking was last updated on 27/01/2021.
Vuelio uses a proprietary algorithm to create these rankings, based on topic-related content in blogs on its system – you can read more about the process here. Our research team actively seeks out new blogs and bloggers for inclusion, but if you think we've missed someone, please get in touch to let us know.
*Movie trailer voice* In a world… where sitting in a crowded cinema… to watch a film…just because you wanted some popcorn… isn't possible… Flickering Myth remains number one for finding the best of the best in onscreen entertainment. Continuing to shine a light on what's worth watching wherever you are, Flickering Myth is here to ensure a mediocre-media-free lockdown while you make your own popcorn. Trending topics on the blog right now – Marvel, DC, Star Wars, Star Trek and, unsurprisingly, Netflix.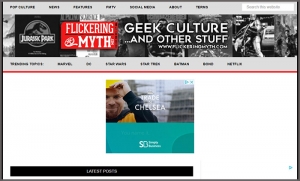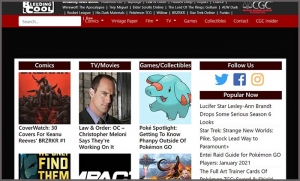 So cool it's up a place in this year's ranking is Bleeding Cool, the blog breaking behind-the-camera news and features on what's coming to our screens soon. Originally launched in 2009, 2021's entertainment is being dutifully covered by the team in its dedicated film channel. Coverage is split by film company and streaming service, so if you're subscribed to one and are considering a switch to the other, here's where you'll find which is streaming the new releases/old classics you're desperate to watch this month.
If you live for film and don't want to rely on scrolling through the home screen of your chosen streamer for a decent watch this evening, Live For Films can help. Finding what you want film-wise is easy with sections broken down by genre, so stock up on future viewing for home-based Horror Nights, Western Weekends or Musicals Month (it's your living room movie marathon, after all – no one's going to judge you). Pro-tip for action fans – the Live For Films blog team are gearing up for Godzilla vs. Kong with a look back at past movie monsters, so go check it out/point and scream.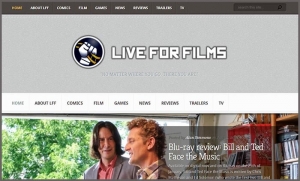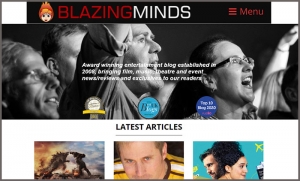 This award-winning blog, launched by Karen Woodham in 2008, originally delivered fresh news from the world of entertainment to North Wales and has since expanded to attract a global audience. Alongside film content is coverage of music, theatre, events and books as well as reviews of new technology. Recent films reviewed to watch on that new tech – Welsh horror, more monster movies, time-travelling sci-fi stuff, yet another gem from Nic Cage and short cinema from New Zealand.
5. BRWC (Battle Royale With Cheese)
Taking a big bite out of the movie world is Alton Williams' Battle Royale With Cheese, which rises two spots in this year's ranking to number five. Good taste abides at BRWC, where over 50,000 visitors each month go to dine on its News, Reviews, Interviews, Features and Etcetera sections. Also pretty tasty is the blog's bigging up of future film writing stars – contributors have gone on to write for publications including Empire, Total Film, The Guardian and Sight and Sound.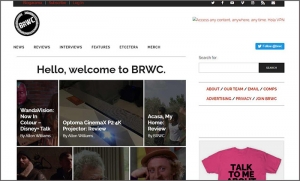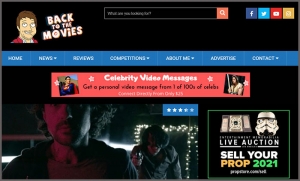 You don't need a DeLorean with a souped-up flux capacitor to get back to a time of quality film – Back To The Movies founder Sean Evans is prepared to be brutal to find good things to watch. 'If you want always-positive and biased reviews, then look elsewhere!' says Sean. What you will find if you look here – a brutally honest review of that aforementioned Godzilla vs. Kong movie trailer, news of limited-edition Ghostbusters Twinkies (also great for Zombieland fans) and the five best action scenes from The Expendables franchise.
7. Hey U Guys
Hey U Guys truffle-shuffles its way back to the best UK film blog ranking and, just like its inspiration The Goonies, there's something for everyone to enjoy. Content covers News, Comic Books, Reviews, Trailers, Interviews, Features and TV and even entertainment where they interconnect (John Cena in The Suicide Squad, anyone?). 'We've been very fortunate to keep on growing through the ever-changing world of the internet,' say the team, 'and we're very happy you're here to join us'.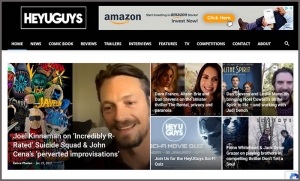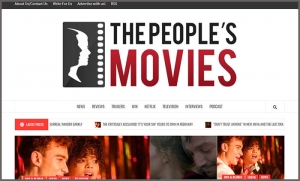 'Have you ever loved a movie that mainstream media has hated, or hated a film they loved?' asks The People's Movies' Paul Devine. If your answer is yes and YES, here is the place to share your opinions on movies both good and (supposedly) bad. 'I wanted a way to talk, argue and debate about films no matter what my opinion, no questions asked, no mainstream snobbery interfering,' says Paul. Recent films debated at The People's Movies – the upcoming Spiderman movie and a potential Willy Wonka prequel, also starring… Spiderman.
For 'the very best that independent cinema has to offer' (possibly no Spiderman or Godzilla here), Director's Notes is where to settle in. Regardless of 'genre, length or technique', cutting edge films are being covered by the team. Going beyond reviews and junket interviews, production stories from directors of modern and past classics feature. Check out the channels focusing on Animation, Live Action, Music, Art & Fashion, Documentary, Film Festivals and Podcasts and subscribe to the WeAreDN Vimeo channel for curated films to watch.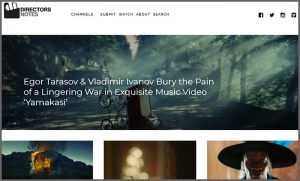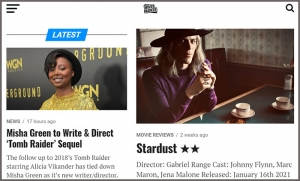 10. Movie Marker
Making its mark on our film blog ranking for another year is Movie Marker. Mark some time in your diary for a read of the blog's regular Behind Closed Doors and Up Close With interview series, reviews of new releases including Wonder Woman: 1984 and recent features on underrated (or rated just right, depending on your viewpoint) films like Fifty Shades of Grey, Avengers: Endgame and You've Got Mail. And if lockdown has got you pondering the deeper kind of questions like 'who is the ultimate action hero?' in cinema, here is where you'll find the answers (spoiler: it's not Godzilla).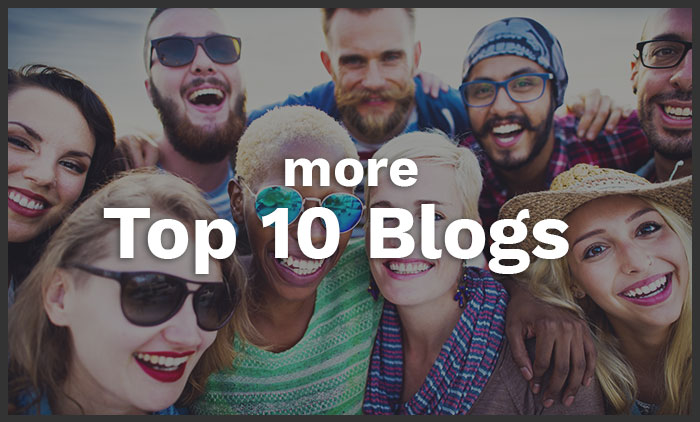 Collaborating with bloggers requires mutual respect and understanding: respect their schedules; take time to read their content to learn their interests; and only contact them if/when they want to be contacted. You can see more advice in our blogger spotlights.
Profiles of these  blogs and their authors can be found in the Vuelio Media Database.
https://www.vuelio.com/uk/wp-content/uploads/2021/01/Top-10-UK-Film-Blogs.jpg
430
760
Holly Hodges
https://www.vuelio.com/uk/wp-content/uploads/2019/09/vuelio-logo.png
Holly Hodges
2021-01-27 10:15:57
2021-01-27 11:35:19
Film Blogs - UK Top 10