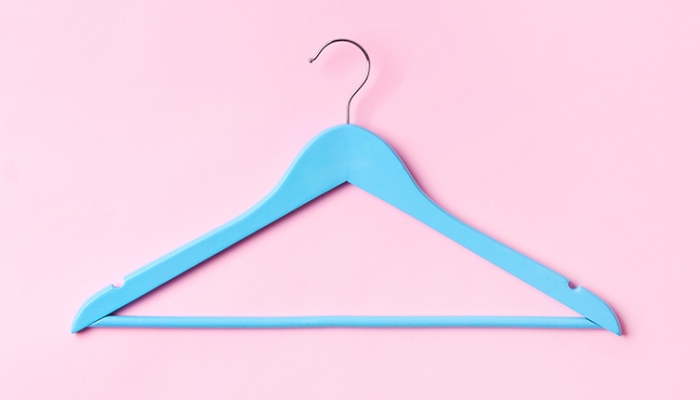 Last updated 23/02/2022
Vuelio uses a proprietary algorithm to create these rankings, based on topic-related content in blogs on its system – you can read more about the process here. Our research team actively seeks out new blogs and bloggers for inclusion, but if you think we've missed someone, please get in touch to let us know.
∼1 to 10∼
1. Inthefrow
Still up at the front of our ranking and in the fashion world is Victoria Magrath of Inthefrow. While lots has changed since this blog's launch back in 2012, on both the catwalk and the high street, Inthefrow continues to be the place to be for the lowdown on emerging trends and current wardrobe staples you may need for the season. Alongside Fashion, check out Victoria's content on Beauty, Lifestyle and Travel so you'll be ahead of the game across the gamut.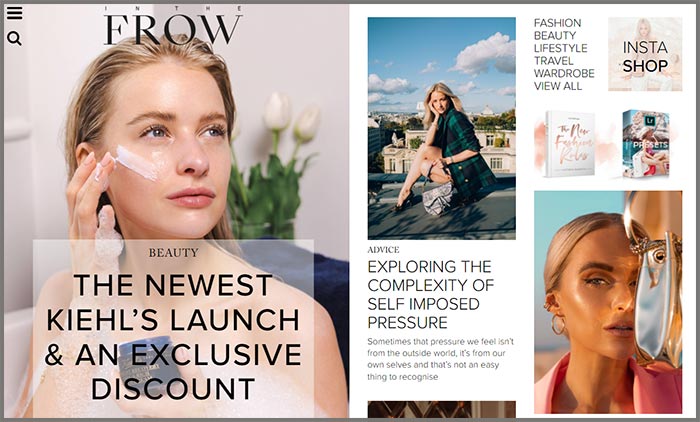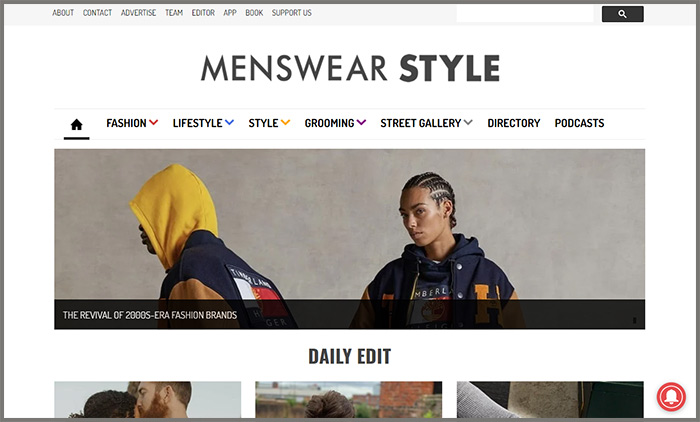 Still styling and profiling is MenswearStyle, where Craig Landale and the team share the best of big fashion brands with their dedicated readership as well as new fashionista followers. Also launched back in 2012 (a good year for the birth of fashion blogs), this blog covers Lifestyle, Style and Grooming alongside the Fashion, and even has a Street Gallery divided up into both Casual and Smart styles. Things to watch out for this season – the return of 2000s-era brands (Millennials; it's your time).
Rolling her way up another place in the ranking this year is fashion editor and blogger Navaz Batliwalla, who got started with DisneyRollerGirl back in 2007, the days of (*Googles*) denim miniskirts, ripped jeans and boho-chic. If you're thinking 'but aren't those still fashionable?', you might be in need of some help. Get Navaz's insider point of view on upcoming trends, what's happening in the industry and a look at inspirational editorial shoots happening around the world.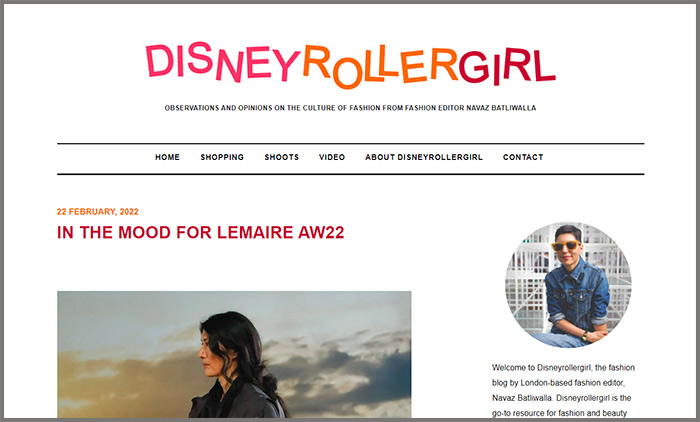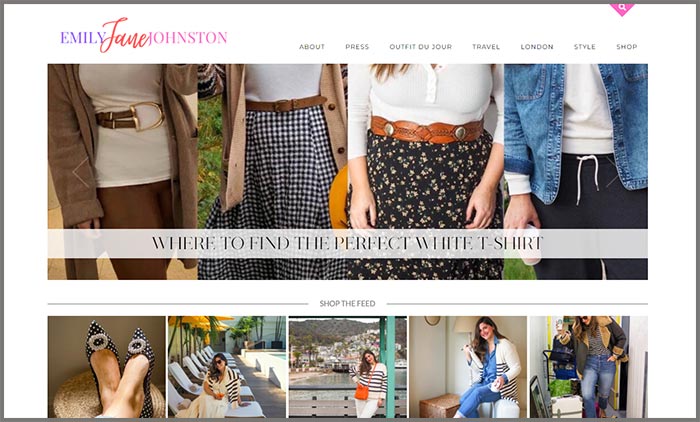 As the fashion world moves to more conscious and sustainable stylings, the blog formerly known as Fashion Foie Gras has rebranded to Emily Jane Johnston. Originally launched in 2009 (fashion check: the days of leggings and sequins/studs… here's hoping the sequins stay back in 2009), this blog started as a place for women to get daily fashion news and has since grown into a more personal account of Emily's life in 'fashion, travel and food'. Recent accounts – where to get the perfect white shirt and the best mini bags to snag.
Whatever your age, fashion is for you, but if you're struggling to find advice and ideas for, well, grown-ups, Alyson Walsh of That's Not My Age is providing a 'grown-up guide to great style'. Check out her tips on updating your everyday 'fashion uniform' the easy way, where to find dresses for big busts and sustainable knitwear brands to watch out for and wear. Alyson goes deeper than knit/cloth level – check out her thoughts on why we need to start seeing more older women on our screens.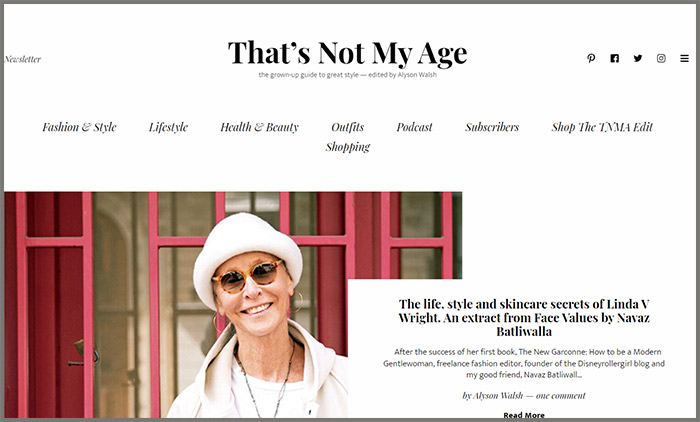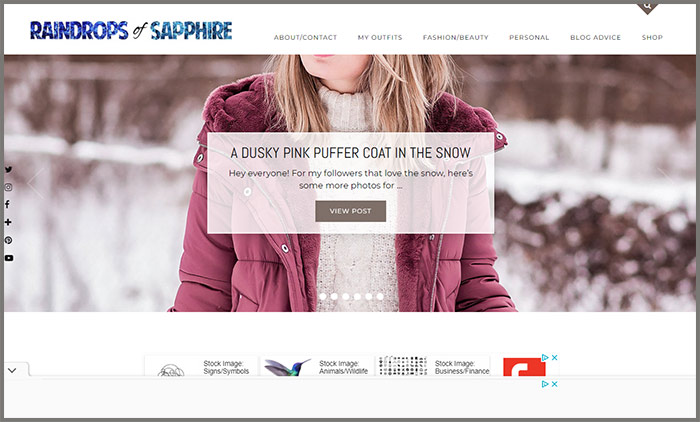 For every colour of the rainbow, and on the catwalk, check out what Lorna Burford is pouring out for her readers at Raindrops of Sapphire. Having turned what started out as a hobby into a career, Lorna shares what she loves, which happens to be style, her life, fashion, health and travel. To see what the blogger has been wearing recently, head over to the My Outfits section, or take a broader look at what's out there right now in the Fashion/Beauty channel.
7. Zoella
And now to someone who likely needs no introduction to anyone familiar with the blogging or vlogging sphere – Zoe Sugg, who started our number 7 blog in 2009 (the year of sequins) and in 2022 has a fully tooled-up crew of creators and contributors on board to share on topics including beauty, lifestyle, food and books. But we're here for the fashion –  search through the Style section for what you should be wearing to enrol at Euphoria High or how to update your work wardrobe if you're heading back to the office soon.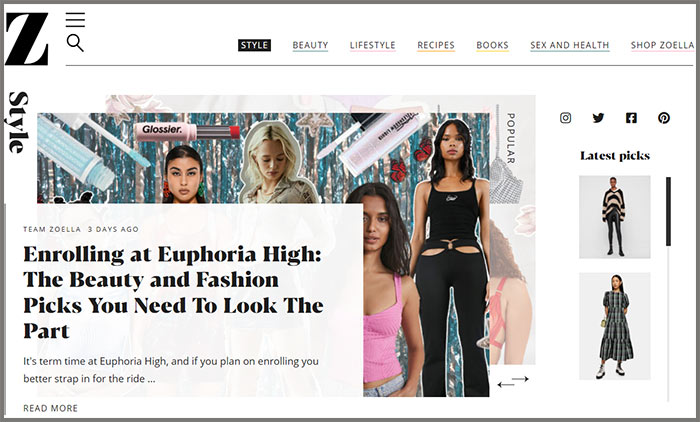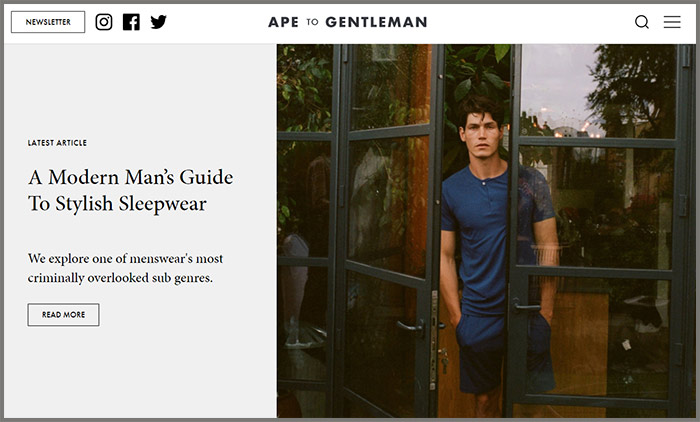 The evolution of men's fashion is being carefully curated over at Chris Beastall's Ape To Gentleman with regular posts on both the timeless and timely styles fashionistas should be au fait with. Another 2009 launch, this blog features both luxury pieces (that are worth the money) as well as more casual fits that won't look out of place at smart functions, either. And the accessories aren't skipped – take notes on belts, statement sneakers and reasons to wear more jewellery.
9. Monikh
Moving up a spot in our updated list of top UK fashion bloggers is freelance stylist, fashion design grad and full-time blogger Monikh Dale. Big in the blogging space and on Instagram, Monikh is all about 'making sure you always have your fingers on that fashion pulse, without the hours of searching'. So, look no further – in fact, you can put a whole outfit together with The Weekly New Girl updates each week, picking out what will work with your budget and your style.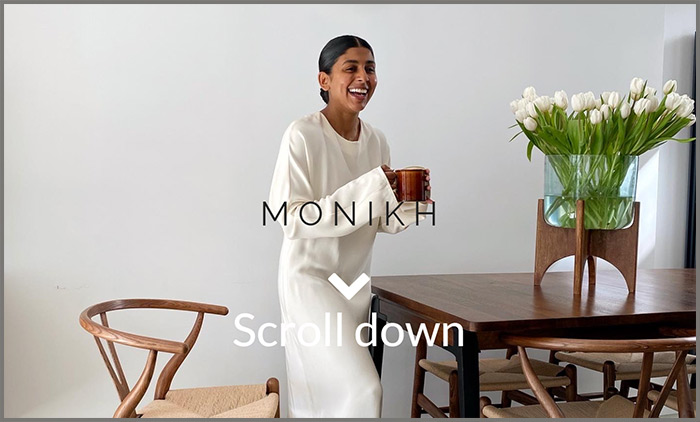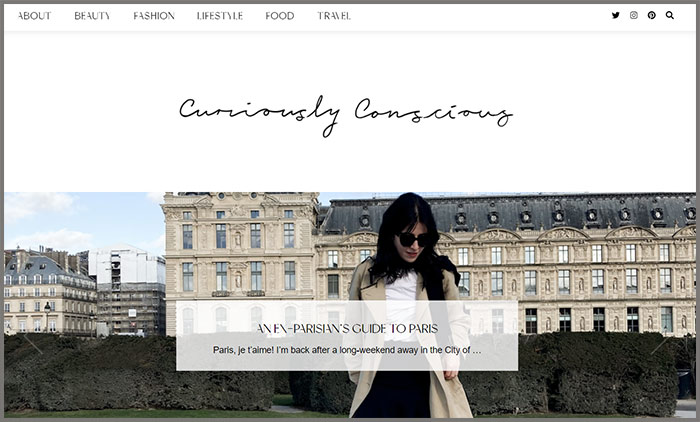 If you're curious about extending 'kinder ways to live and dress' to your shopping and styling habits, check out what Besma is posting over at Curiously Conscious. Fast fashion doesn't have to be the go-to, as this blogger shows by highlighting sustainable options, low-impact living and cruelty-free beauty. For fans of activewear, find out how to incorporate it into your everyday outfits, read up on whether luxury fashion really can be sustainable and how to suss out your forever wardrobe.
∼11 to 20∼
Check out more Fashion content, including interviews with fashion bloggers and journalists, on the Vuelio Blog.
Collaborating with bloggers requires mutual respect and understanding: respect their schedules; take time to read their content to learn their interests; and only contact them if/when they want to be contacted.
Vuelio's blog ranking methodology takes into consideration social sharing, topic-related content and post frequency. Profiles of these Fashion Blogs and their authors can be found in the Vuelio Media Database.
Through Vuelio's Social Media Index, you can find the UK's top blogs in a variety of sectors including beauty, travel, interior design and many more. Whether you are a blogger, PR professional or journalist, Vuelio's Social Media Index provides an accurate chart for your professional or personal interest.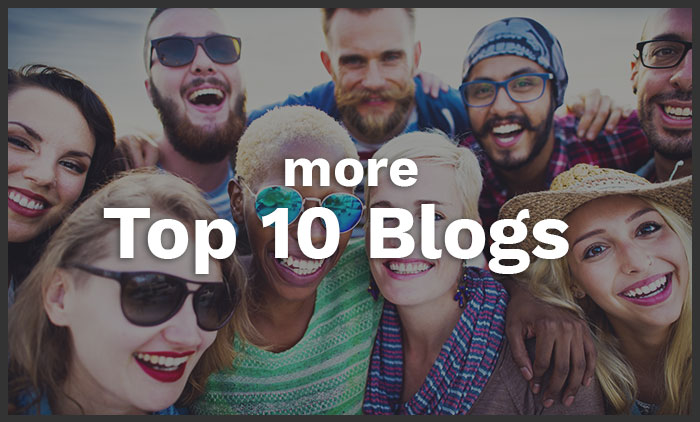 https://www.vuelio.com/uk/wp-content/uploads/2022/02/Top-20-Fashion-Blogs-UK.jpg
430
760
Christina Pirilla
https://www.vuelio.com/uk/wp-content/uploads/2019/09/vuelio-logo.png
Christina Pirilla
2022-02-23 09:50:46
2022-02-23 11:09:35
Fashion Blogs UK Top 20