Men's Fashion Blogs – UK Top 10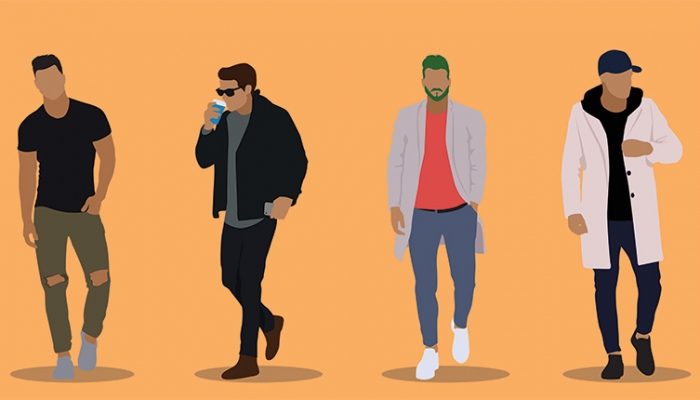 The Top 10 Men's Fashion ranking was last updated 29/07/2020.
Vuelio uses a proprietary algorithm to create these rankings, based on topic-related content in blogs on its system – you can read more about the process  here. Our research team actively seeks out new blogs and bloggers for inclusion, but if you think we've missed someone, please  get in touch  to let us know.  
A fashionable favourite for all seasons is Menswear Style, which stays at the top of the men's fashion blog ranking for another year. Since being launched by Craig Landale in April 2012, the blog has grown into an influential and award-winning digital space for sartorial tips and style. Going beyond the wardrobe, the Menswear Style team of expertly-clothed experts covers runway collections, breaking fashion news, well-known labels and up-and-coming designers. You'll also find grooming and lifestyle features and rateable inspiration in the Street Style gallery.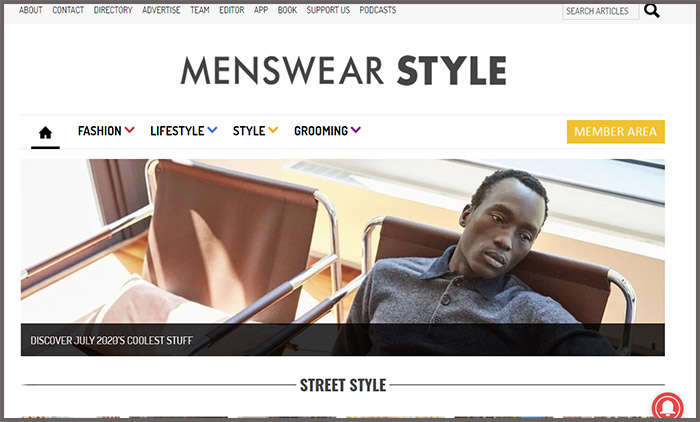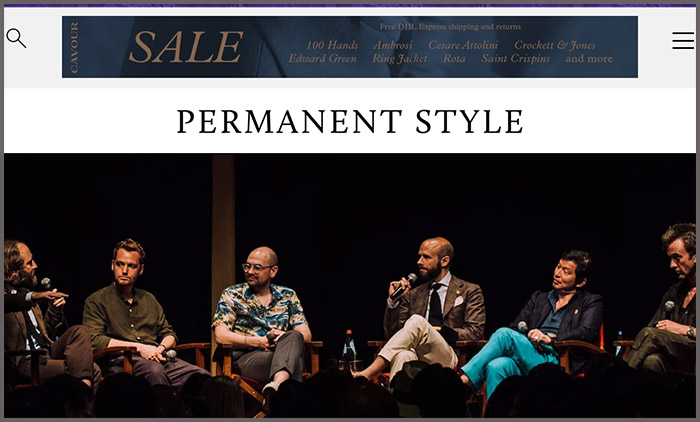 While much has gone out of fashion since 2007, Simon Crompton's Permanent Style (which launched that year) is still in style, and goes up a place in our ranking. Having since launched his own clothing line, Simon uses his experience as a journalist, author and all-round fashion-forward fella to school his readers in what's worth wearing when it comes to 'bespoke, craft and luxury'. Picks for black tie events, casual clothing, handkerchiefs and scarves sit with sections on building your wardrobe and even lockdown looks. Also useful – the blog's rundown on how to wear a cream jacket (our tip: don't eat spaghetti).
Staying in our top three is the online evolution of traditional men's magazines, Ape To Gentleman. Created in 2009 by Chris Beastall, this blog dedicates itself to 'timeless yet contemporary style, intelligent living and value'. Grooming and Hair join the Style section, helping readers stay on top of trends from top to toe. Put your best foot forward with luxury shoe choices, assemble the best bracelet brands and catch up on a brief history of the ol' OCBD. That's 'Oxford Cloth Button-Down', if you aren't yet fully tooled-up on your timeless essential wardrobe staples – luckily, Ape To Gentleman is here to help with that.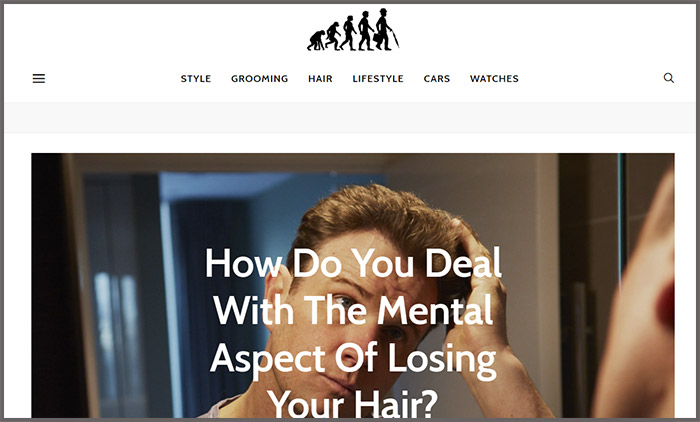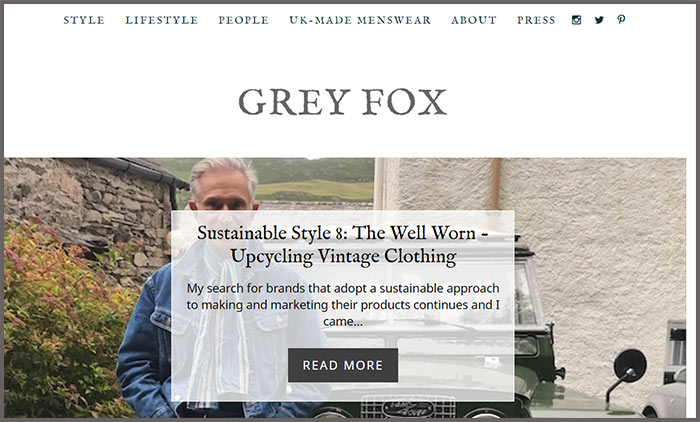 4. Grey Fox
Style can be timeless and should be ageless. Created by David Evans, Grey Fox focuses on fashion for men over 40, a huge age-bracket often ignored by fashion brands and magazines alike. Despite covering over-40 men's style, the blog is read by all genders across all ages, and has led David to become a leading menswear influencer, appearing in publications like FT's How To Spend It magazine and The Guardian. British-made style is a focus for the blog, as well as inspirational fits, accessories and grooming. Curious about the people behind the designs? You can catch up with them in the People section.
Calling all 'ordinary' men: Clothes Make The Man is the one for you. Created by Anthony McGrath, this blog is for men who want advice on fashion and style without being befuddled by big names and labels. 'When we say ordinary man, we don't mean this in a derogatory manner, no siree' – in fact, CMTM aims to be an 'extraordinary blog for the modern man', taking Mark Twain's 'Naked people have little or no influence on society' to heart. From Primark to Prada, the team aim to inform like 'any good mate'. This includes how to style your moustache, the art of shaving and how to iron shirts properly – because working from home doesn't have to mean pyjama bottoms and a stained t-shirt.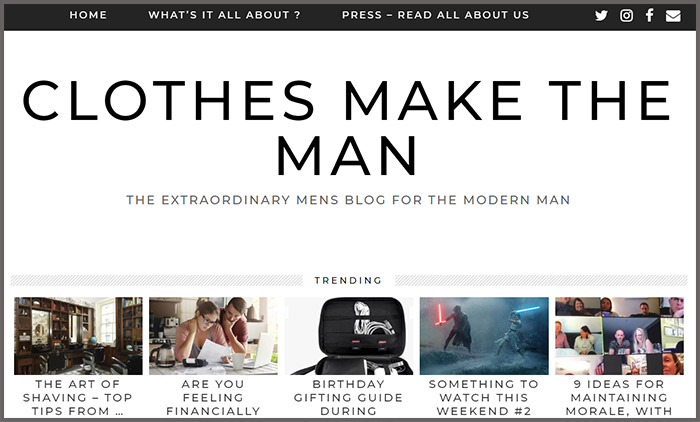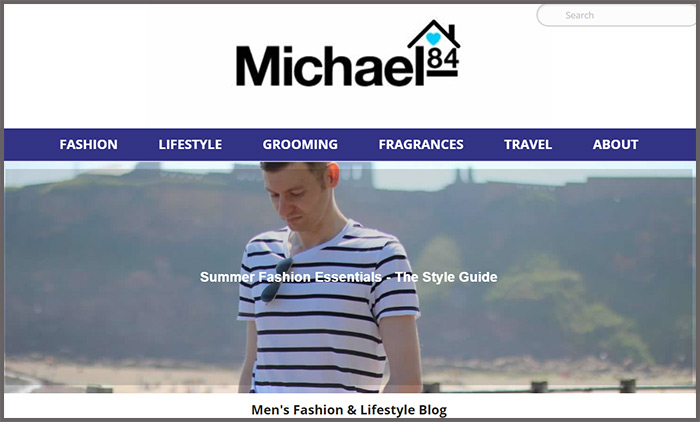 6. Michael 84
Michael 84 was born in 2008, and comes from Newcastle-based fashion blogger Michael Adams. Sharing his passion, opinions and advice on style, clothing, grooming and more, Michael showcases what he knows best – smart casual. No outlandish or unwearable outfits here, as the blogger actually wears the clothes he writes about, from high street clothing to high-end designer brands. Check out what's new in his wardrobe, the best white trainers for minimalist looks, capsule clothing collections on the way and handy help for dressing to impress: 'if you're looking to dress better, there's something for you here'.
This eponymous blog was started straight after the foundation of Carl's menswear label Hawkins and Shepherd in 2013, and shares men's fashion, grooming and lifestyle content. While it's been hard to take a trip to the highstreet (or places higher-end) recently to try on new clothes and put outfits together that suit, Carl Thompson is helping readers wear what's right for them in style guides featuring smart casual and formal attire for 2020. As the seasons change, the blog has your back with transitional wardrobes and investment tailoring – particularly useful as fast fashion falls out of favour.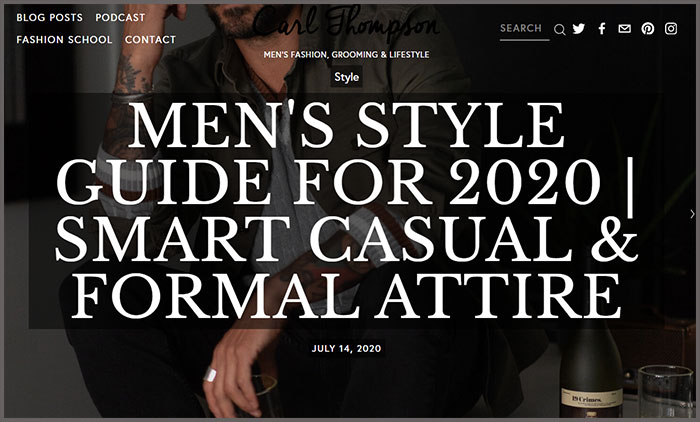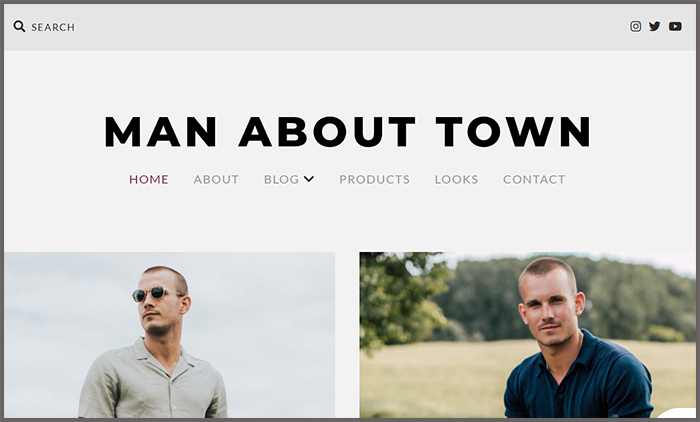 About town, or mainly at home on online video chat right now, Charlie Irons aims to help out the 'everyday guy' with grooming tips and how tos on what to wear. Seeing himself as a 'typical' person still learning when it comes to grooming and fashion, this man about town seeks to share his experiences and lessons with his readers. As the weather heats up, take notes on the top warm weather staples, how to court the summer tennis trend, buying the best boat shoes, as well as face masks, moisturisers and scents that will stand the test of time, post-lockdown and beyond.
Joining our ranking of rakish men's fashion blogs this year is The Everyday Man, established in 2012 to bring expert insight into the fashion world. Features on the big international fashion brands are shared alongside emerging menswear labels and designers. Restocking your outfit selection is easy with summer-at-home fits, exclusive releases, brand collaborations, what's being restocked and even washable face masks that won't make you blush or grimace when leaving the house wearing them.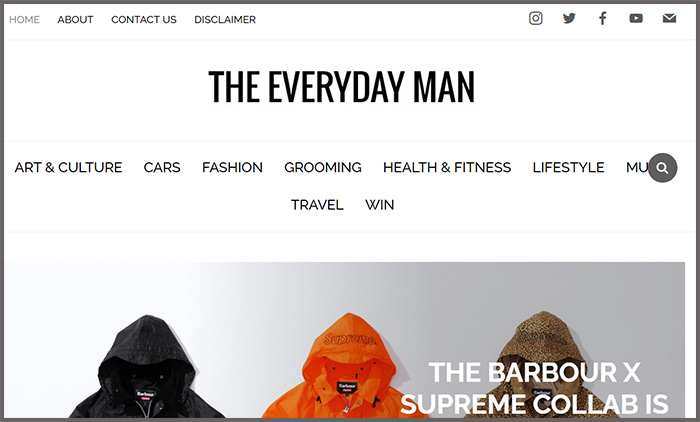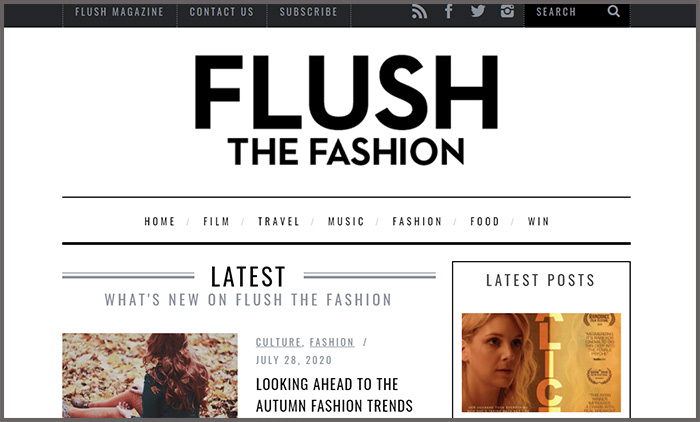 Flush with men's fashion trends is Flush the Fashion, the blog for Flush Magazine and online home for what's stylish when it comes to what to wear, watch, eat and listen to. With summer finally here (or did it arrive quickly – your lockdown mileage may vary on that), the blog has the big trends for the season. But if you're already looking ahead to the Autumn when the leaves change colour and knits get thicker, what to expect in fall fashion is covered. A heads-up so you're flush with knowledge – jewel tones and knitwear are what to invest in. And are much more wearable than the back-in-fashion, apparently, socks with sandals. In the words of the Flush the Fashion team, 'how the heck did that happen?'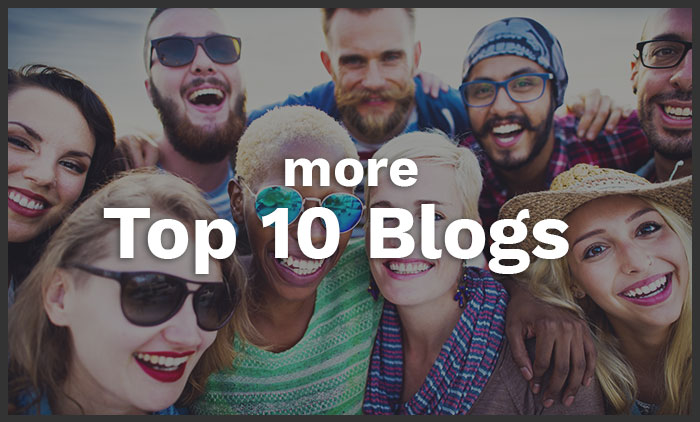 Collaborating with bloggers requires mutual respect and understanding: respect their schedules; take time to read their content to learn their interests; and only contact them if/when they want to be contacted. You can see more advice in our blogger spotlights.  
Profiles of these  blogs and their authors can be found in the Vuelio Media Database.
https://www.vuelio.com/uk/wp-content/uploads/2020/07/Mens-Fashion.jpg
430
760
Christina Pirilla
https://www.vuelio.com/uk/wp-content/uploads/2023/09/vuelio-logo-200px.png
Christina Pirilla
2020-07-29 09:58:18
2020-07-29 10:07:46
Men's Fashion Blogs - UK Top 10