Women's Fashion Blogs UK Top 10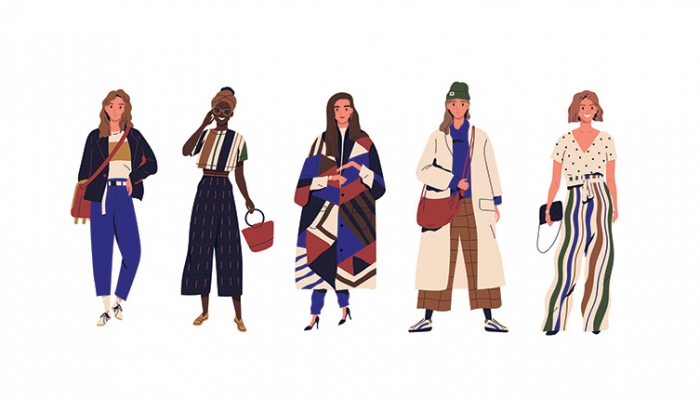 Last updated 05/08/2020
Vuelio uses a proprietary algorithm to create these rankings, based on topic-related content in blogs on its system – you can read more about the process  here. Our research team actively seeks out new blogs and bloggers for inclusion, but if you think we've missed someone, please  get in touch  to let us know.  
1. Inthefrow
Multi-award-winning blogger Victoria Magrath stays seated right at the front when it comes to women's fashion. Sharing what's good from the frow (that's f-row/front row, by the way) on the blog since late 2012, Victoria has also completed a PhD in the subject, published the best-selling book The New Fashion Rules and teamed up with brands like Dyson Hair, Dior Makeup and Armani Beauty for ambassadorships. It's not all about what's worth wearing for Victoria, though – her success has enabled her to work with charities she's passionate about, most recently the British Red Cross during the COVID-19 pandemic.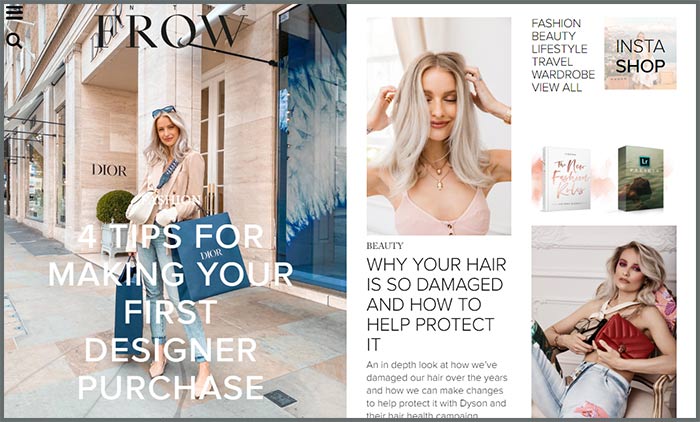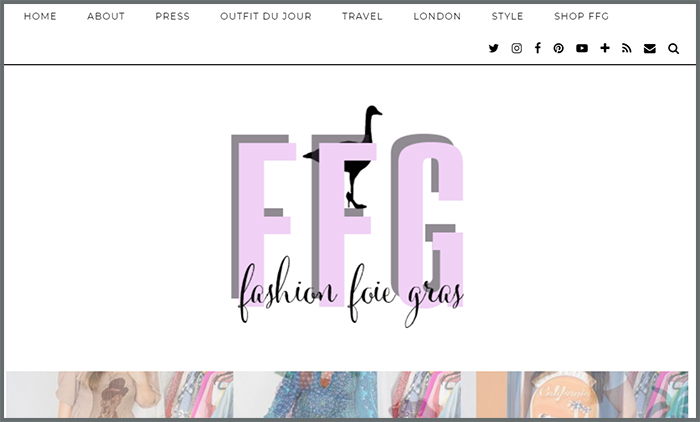 Staying in the same spot is Emily Johnston's Fashion Foie Gras, which has been serving the tastiest tailoring available since its launch in 2009. Daily fashion news was the original aim for the blog, which has since evolved into a personal account of Emily's life in travel, food, but mostly, fashion. And while this blogger is London-based, America is where she hails from, meaning readers get a mix of what's hot in the UK capital as well as places like Beaufort, Charleston or Savannah over the pond. Also well-travelled when it comes to writing, Emily has featured in publications including Cosmopolitan, Glamour and HELLO!.
3. Zoella
A familiar name to anyone who's had an internet connection during the last decade is Zoella – influencer supreme, and the woman behind the third blog in our Women's Fashion ranking. Regularly sharing trends, launches and ideas for fashion in the blog's Style section, the Zoella team are here to help brighten up your wardrobe. Catch up with the Weekly Wants feature for how to style shoulder tops, what to wear to the beer garden (apart from a face mask, naturally) and the best Bermuda shorts. Yes, they really are back in fashion – it's time to invest in a pair.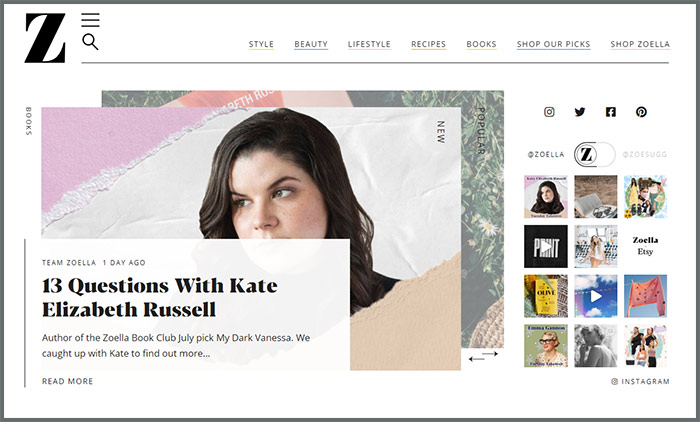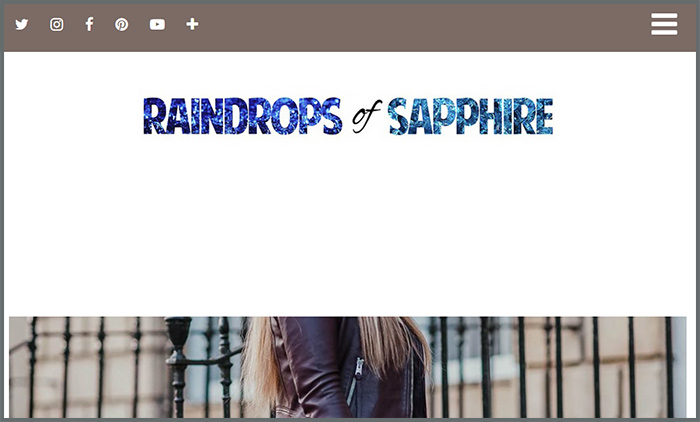 Showering her fashionista fans with inspiration for what to wear is Lorna Burford, who also happens to have a sideline in denim, being the blogger behind The Jeans Blog as well. Here, Lorna shares her outfits for every season as well as beauty, bags, shoes, wellies, sunglasses, watches, what's new, gift guides and advice. Particularly useful for the current season, and the rising temperature that comes with it, is her 20 favourite summer outfits, and four different looks for day to night-time (Bermuda shorts are not featured in any of them, you may be glad to hear…).
On the roll since launching this blog in 2007 is Navaz Batliwalla, the girl posting 'observations and opinions on the culture of fashion' at Disneyrollergirl. No-nonsense fashion is the focus here, Navaz utilizing all of her experience in the industry to keep things practical and honest when recommending fits for her followers. Aiming to be a 'go-to resource' for industry insights on fashion and beauty as well as trends emerging in editorial shoots, Navaz shares what's on her radar in the shops (online, and etc.), as well as photoshoots and video. And why Disneyrollergirl for the name? It's 'a hybrid of my favourite Beach Boys song Disney Girls, and my obsession with 70s roller-skating nostalgia'.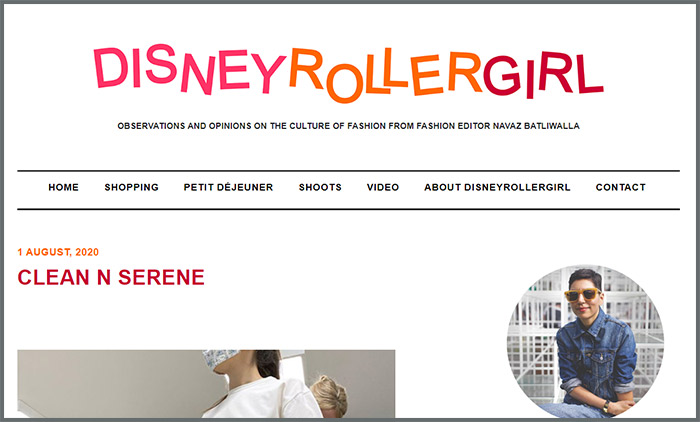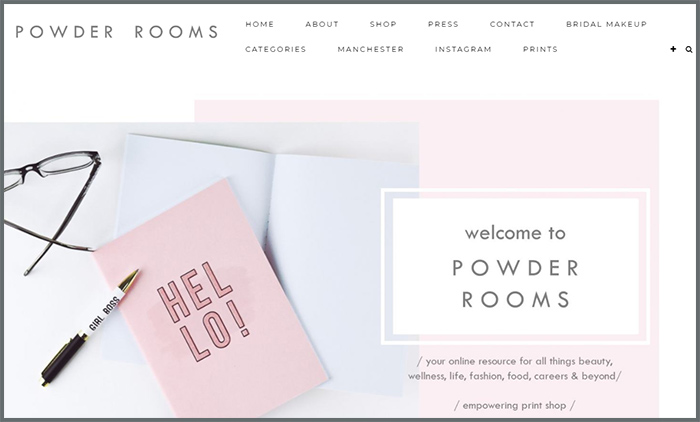 6. Powder Rooms
Formerly known as What Emma Did, Powder Rooms is now a hub for UK lifestyle, wellness, beauty, self-care and, YES, fashion. Based in Manchester, but written for women across the world, the blog from makeup artist Emma Campbell shares in-depth features, product reviews and how-to guides. How to stay on trend this summer according to Emma? Gold jewellery, cats-eye sunglasses, loungewear and luxury watches. And with slow fashion starting to pip past fast fashion in popularity, longevity is also covered at the Powder Rooms – read up on Emma's choices for versatile pieces for Summer 2020 and beyond.
The birth of this blog was in 2008, but age isn't important for Alyson Walsh, who launched That's Not My Age to cater to 'every woman who refuses to be invisible'. This author, former magazine fashion editor and freelance journalist's space for celebrating women of all ages packs a lot into its Style section – Inspiration, Style For All Ages, What Women Wear and Expert Style Advice. What works in real life is what's advised by Alyson – finding the clothes and accessories that will work hard for her readers in the day-to-day rather than what happens to feature on the cover of magazines, in viral Instagram posts or on the catwalk.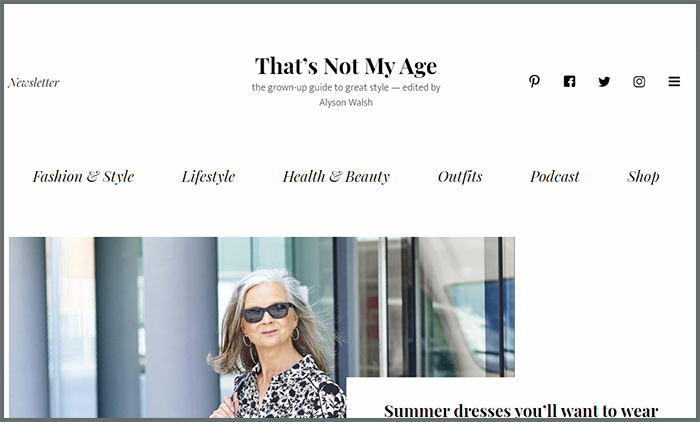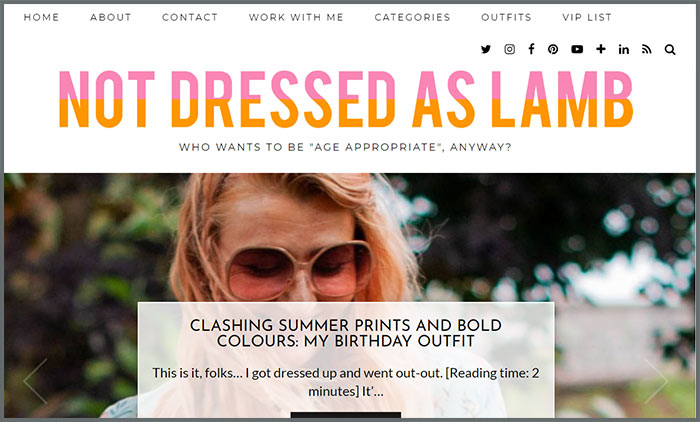 Not dressing as lamb, but help with dressing in a way that suits you best is what's on offer at Catherine Summers' Not Dressed As Lamb. Sticking in the same spot for this year's Women's Fashion ranking, this blog is for everyone who's ever asked themselves 'who wants to be "age appropriate", anyway?' 'Occasion appropriate' is what's always in season for Catherine, who has a tendency to wear bright colours and mix her patterns. In fact, the self-styled 'Queen of Clash' recently shared her birthday outfit in a post for going 'out-out' – Clashing Summer Prints and Bold Colours (inspiration for everyone currently enjoying putting outfits together from what's left in the wardrobe).
Blogger and vlogger Lydia launched her 'corner of the internet' during her final year of uni to help get her through her dissertation. Finding it an ideal outlet for her creativity and love of fashion, Lydia has grown and changed alongside the blog – these days readers can find snapshots from her daily life, beauty essentials and outfits. Encouraging interaction with her audience, Lydia asks for their take on fashion as well as providing them with advice – 'do I purchase the sage dress of dreams or do I accept my fate?' Go check out her recent post on white vs sage dream dresses and let her know what you think.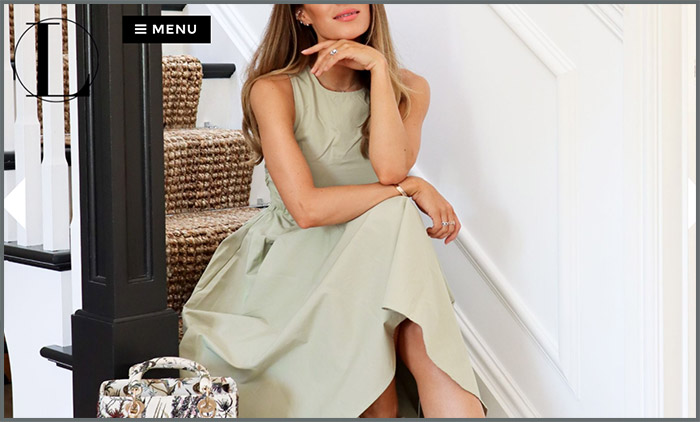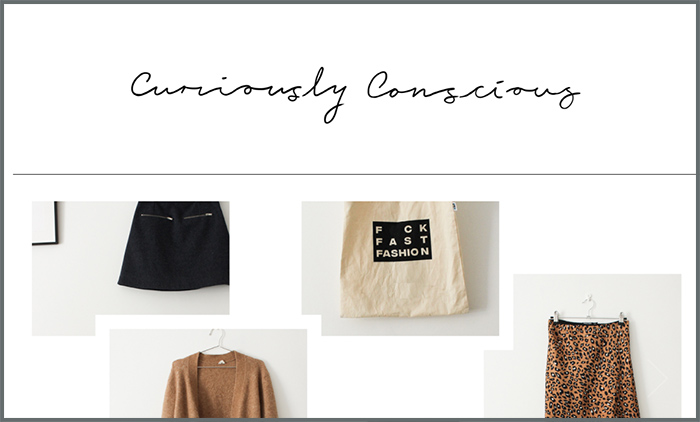 Sustainability should be in fashion for every time of year and occasion, and if you're both conscious of what it takes to live a more clean and ethnical life and are curious about how to extend that to what you wear, Besma's blog is for you. Low-impact lifestyle, clean beauty and sustainable fashion is the focus, as blogger Besma believes that 'care for people and the planet is just as important as how effective a product is and its price tag'. As what we all consider important has drastically changed over the last few months, being aware of the journey the clothes we choose to wear have taken has become a much bigger concern for many of us. Curiously Conscious will help with making the most of the clothes you have, and with continuing to invest in fashion that will last long past lockdown.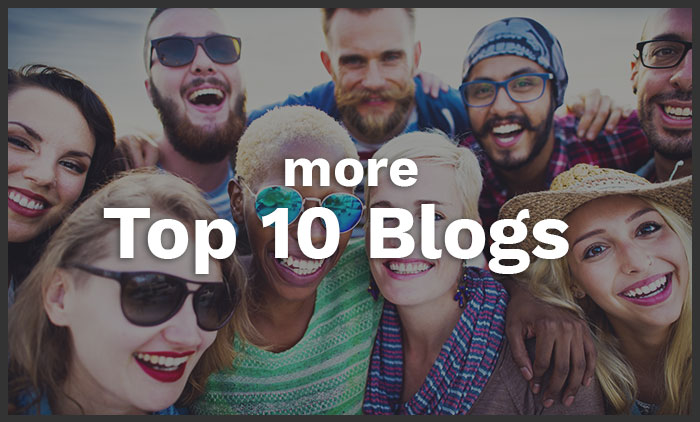 Collaborating with bloggers requires mutual respect and understanding: respect their schedules; take time to read their content to learn their interests; and only contact them if/when they want to be contacted. You can see more advice in our blogger spotlights.
Profiles of these  blogs and their authors can be found in the Vuelio Media Database.
https://www.vuelio.com/uk/wp-content/uploads/2020/08/Womens-Fashion-Ranking.jpg
430
760
Holly Hodges
https://www.vuelio.com/uk/wp-content/uploads/2023/09/vuelio-logo-200px.png
Holly Hodges
2020-08-05 10:00:30
2020-08-05 10:36:38
Women's Fashion Blogs UK Top 10