Education Blogs UK Top 10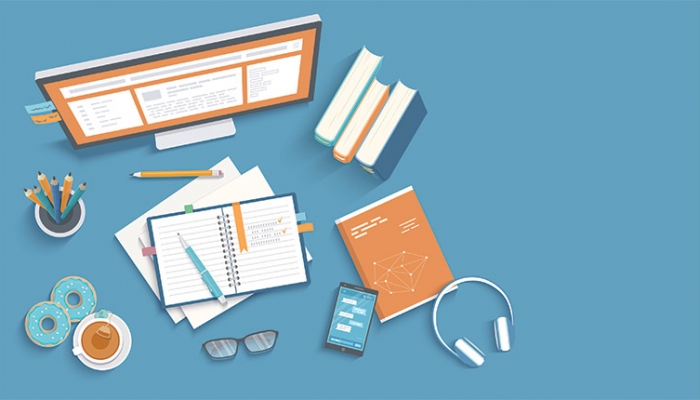 The Top 10 Education blog ranking was last updated 09/09/2020.
Vuelio uses a proprietary algorithm to create these rankings, based on topic-related content in blogs on its system – you can read more about the process  here. Our research team actively seeks out new blogs and bloggers for inclusion, but if you think we've missed someone, please  get in touch  to let us know.  
Originally founded in 2008 by teacher, author and blogger Ross McGill, the @TeacherToolkit team have a simple goal – 'to make complex, classroom theory as practical as possible for time-poor teachers'. With educators under extreme pressures in summer 2020, this blog hopes to help where it can with #5MinPlan templates to download as well as updates on what's happening in education when it comes to policy, regulation, safety and more.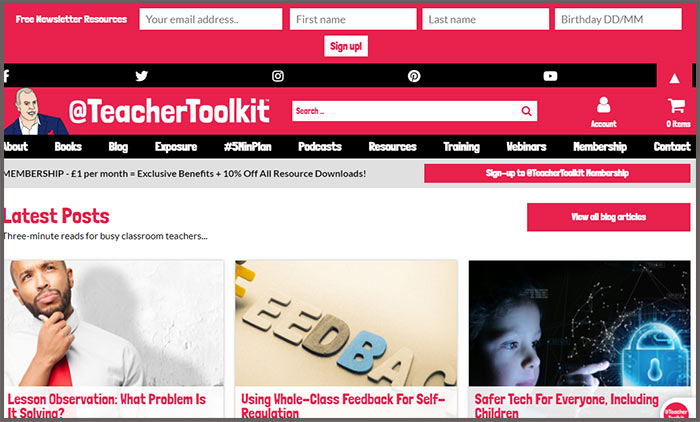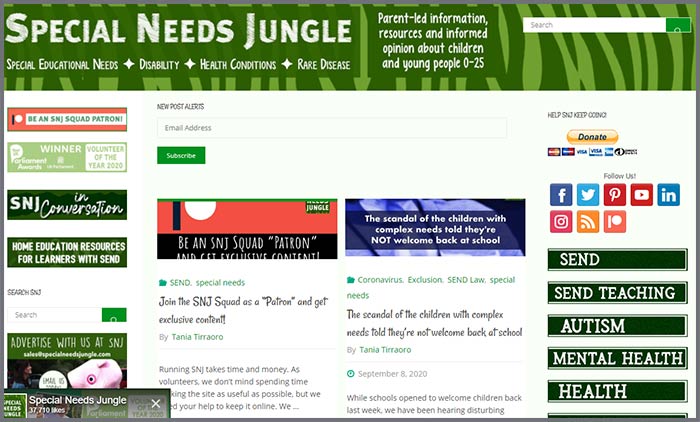 Tania Tirraoro and Renata Blower's Special Needs Jungle shares info on special education alongside health conditions and disability issues. 'Informing, educating and empowering' its audience, the blog is updated with news parents need to be aware of, including recent reports of children with complex issues being told to stay away from school as others are encouraged to return. Support, listings, webinars and recommendations from the team are shared in the Resources section.
There's no need to don camo and go undercover to find out what's happening in modern education – David Didau created The Learning Spy in 2011 to share the struggles of everyday teachers as well as his own classroom successes and failures. Staying busy over the summer, this blogger has also been streaming webinars as part of his Learning Spy Academy – catch up on subjects including 'Building a Reading Culture' and 'Intelligent Accountability: how to ensure teachers thrive'.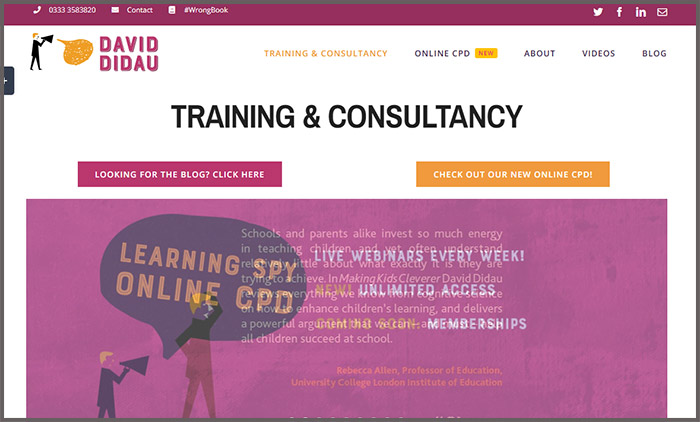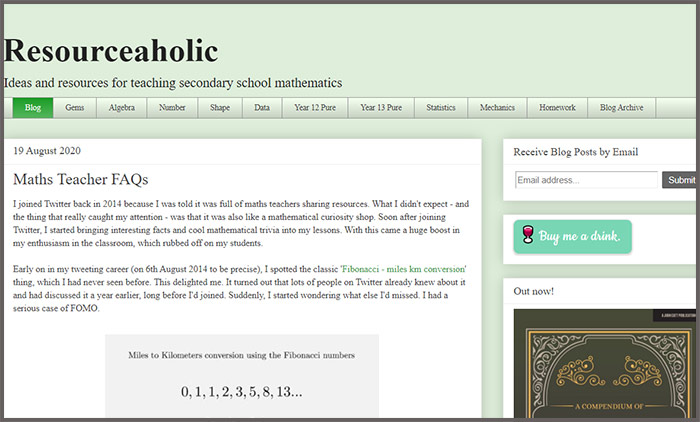 If you're an educator with a need for resources, Jo Morgan has just the thing for you. Resourceaholic is where Jo has been sharing lesson plans, ideas and resources for teaching secondary school mathematics since joining Twitter in 2014 and finding a treasure trove of resources from fellow maths teachers. The interesting facts and mathematical trivia Jo was able to bring into her lessons boosted her and her students' enthusiasm for the subject – teachers can find resources in the Algebra, Shape, Data, Year 12 Pure, Statistics, Mechanics, Number and Gems sections for multiplying results in their own classrooms.
Flying in to save the day when it comes to making classroom management simple is The Action Hero Teachers' founder Karl Pupé, a qualified Primary, Secondary and Further Education teacher specialising in behaviour management. Teachers looking to take back control of their classroom don't need a cape to become heroic for their students – Karl runs workshops, has authored The Action Hero Teacher: Classroom Management Made Simple and blogs advice on subjects including how to help children who struggle to listen (and Arnie quotes that will make you a better teacher).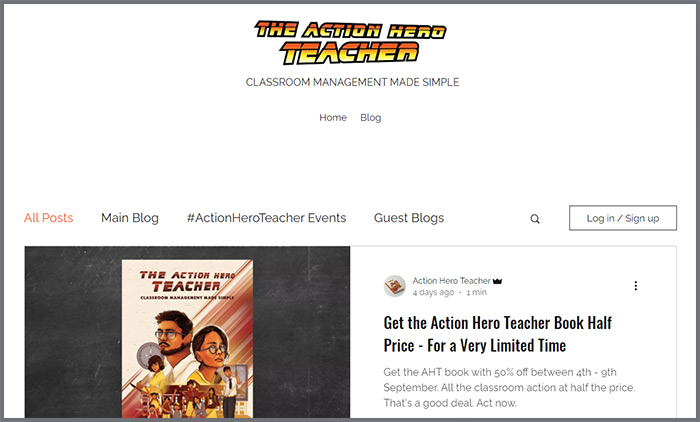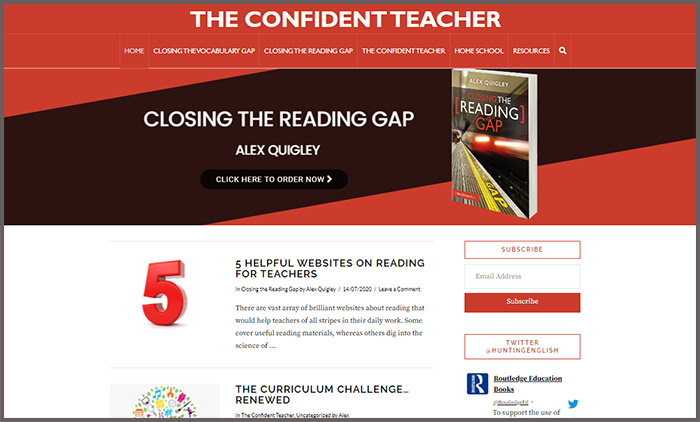 Having spent 15 years as an English teacher and school leader, teacher and blogger Alex Quigley is now National Content Manager at the Education Endowment Foundation (EEF), a regular columnist for education magazines and author of books for creating confident teachers. Get extra credit on the blog with his recent posts on remote learning, successful study strategies, whether reading on screen is comparable to traditional print textbooks and helpful websites on reading for teachers.
Here is where Northamptonshire-based senior leader Katherine Howard 'muses over aspects of the education profession' that interest her, in between writing for a variety of other publications, delivering workshops around research-informed practice, managing teacher workload and wellbeing, and much more. Recent aspects of teaching this blogger has mused on: teaching to an empty classroom, tackling the root causes of stress and the need for fluid curriculums.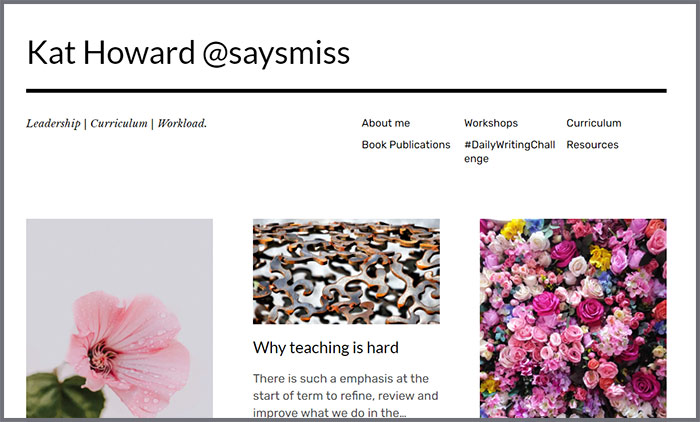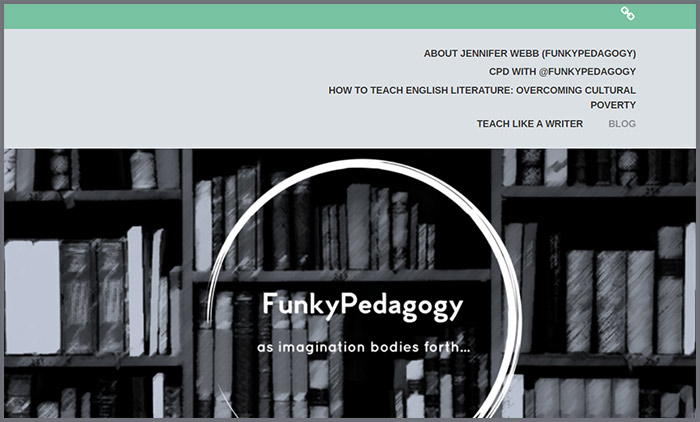 8. FunkyPedagogy
The blogger behind FunkyPedagogy is teacher, leader, author, speaker and Co-op Academy Leeds Assistant Principal: Teaching, Learning and Staff Development, Jennifer Webb. Blogging to 'develop herself, reflect on her experiences and share good practice', Jennifer also delivers online CPD to hundreds of teachers each month, raising money for charity with the ticket sales. For more from Jennifer, you can check out her books How to Teach English Literature: Overcoming Cultural Poverty and Teach Like a Writer.
Ms Cole's Blog and her Educated Minds YouTube channel are just part of the 'community for students, teachers and positive-minded people' Miss Cole has created for those involved in education. This blogger has been teaching since 2012 (or since childhood, if you count teaching teddy bears, too) and always knew this was the profession for her. Offering relatable videos and blog posts to help students get through their GCSEs, Miss Cole aims to help educate young people in the 21st century with new projects including 'One World, Many Voices', showcasing the work of black people and other marginalised groups.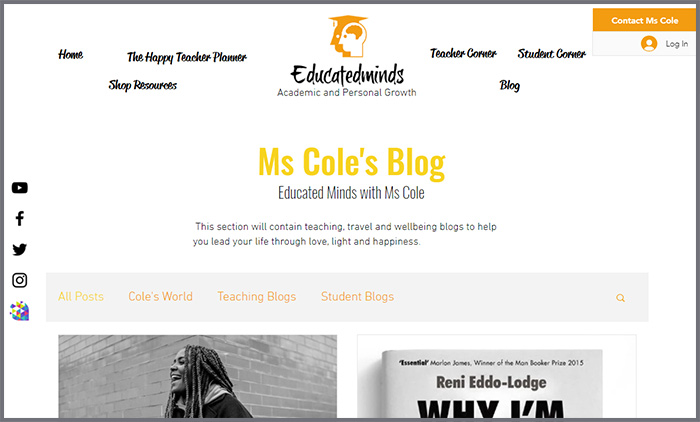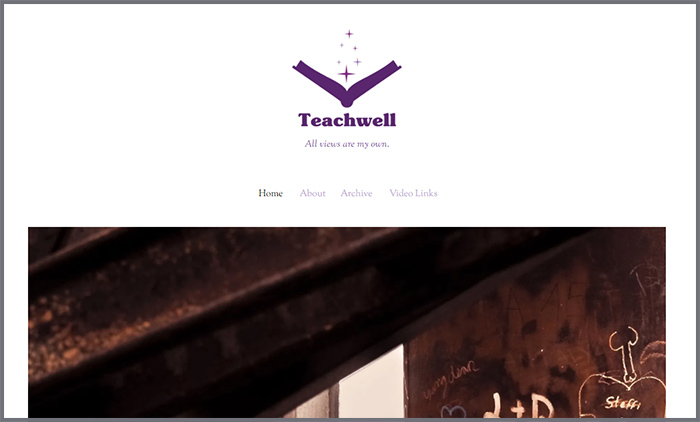 10. Teachwell
And for teaching well, Tarjinder Gill has advice and support at the Teachwell blog. Tarjinder has taught undergraduates at Trinity College Dublin, spent over ten years working in inner-city primary schools in Birmingham, London, Leicester and Great Yarmouth, and is firmly on the side of those wanting to 'resolve the actual problems in the education system and support appropriately, those who spend their time developing their children intellectually in all subjects'. Some of the subjects recently covered by this blogger include reading comprehension and the importance of political neutrality in the classroom.
Collaborating with bloggers requires mutual respect and understanding: respect their schedules; take time to read their content to learn their interests; and only contact them if/when they want to be contacted. You can see more advice in our blogger spotlights.  
Profiles of these  blogs and their authors can be found in the Vuelio Media Database.
https://www.vuelio.com/uk/wp-content/uploads/2020/09/Education-Top-10-UK-Blogs.jpg
430
760
Vuelio UK
https://www.vuelio.com/uk/wp-content/uploads/2023/09/vuelio-logo-200px.png
Vuelio UK
2020-09-09 10:00:51
2020-09-09 10:09:36
Education Blogs UK Top 10