Top 10 Top 10 Blog Rankings of 2020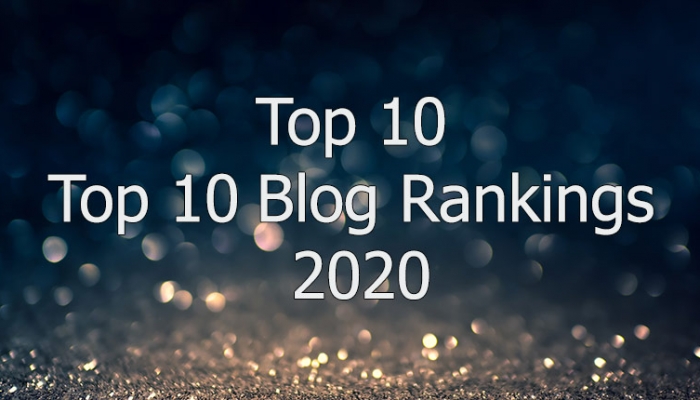 As we approach the latter stages of 2020, we look back at the best of this year's UK blog rankings based on the number of unique visits.
Just as everyone's priorities have had to change this year, the most popular blog ranking topics have switched around since those early days of Before March 2020. Here's what's captured our interests, including good eats, nice interiors, comfy indoor clothes and much musing over politics.
1. Top 10 Food Blogs (+1)
Sustenance – always vital – is even more important this year, as we've occasionally struggled to source what we need from supermarkets, from bread flour, to fresh fruit, to fancy ice cream flavours that became scarce during lockdown. Top 10 food blogs is the number one visited ranking this year, and no doubt helped with those dalgona coffee and banana bread recipes.
2. Top 10 Interior Design Blogs
Spending a lot more time indoors has resulted in a rise in interior decorating – because who wants to stare at the scuffed walls for months on end? The top 10 interior design blogs, a ranking staying at number 2 in this list, provided much needed inspiration when walking around IKEA or stroking carpet swatches wasn't possible.
3. Top 20 Fashion Blogs (+3)
Whether sitting down to watch Tiger King again, or heading out for a Government-sanctioned fitness outing, finding the right fashion fit became a bigger priority this year. Our fashion ranking rose three places and included 'slow' and sustainable fashion, highstreet and highbrow, and affordable, budget-friendly comfies.
4. Top 10 Music Blogs (+4)
Also more popular this year was music, with the top 10 providing ideas for lockdown playlists and good shouts for festive party music, too. Urban, pop, independent, alternative, dubstep, death metal and emerging artists – a plethora of genres featured. Not much Medieval Folk Rock or Country Truck Driving Music this year, but maybe in 2021…
5. Top 10 Vlogs (New Entry)
Mukbangs when you want to share a meal with somebody, beauty tutorials if you need advice with applying winged eyeliner or just a catch-up on life stuff with an influencer you like and follow – vlogs continue to rise in popularity, and reach the midpoint of our rankings ranking this year.
6. Top 10 Beauty Blogs (-3)
Self-care was a good hobby to take up in 2020, and the (bb) cream of the crop when it comes to beauty have been busy shopping their stashes, reviewing new releases and advising on how to look less tired and zombie-like when on a video call with colleagues, friends and family.
7. Top 10 London Lifestyle Blogs (New Entry)
Before Tier 2 times, finding the best of what's happening in the UK capital was already a challenge – the top London Lifestyle blogs continue to be reliable resources for having a good time. As the world changed, so did London, and its bloggers adapted to feature socially distanced socialising and enjoyment.
8. Top 10 Political Blogs (New Entry)
Letting politics pass you by was no longer a possible privilege this year as the decisions of governments across the world were watched carefully. Writing from a variety of political backgrounds and stances, the top UK politics-focused blogs kept us informed with detailed coverage.
9. Top 10 Gardening Blogs (New Entry)
For those lucky enough to have access to a garden, or a window ledge planter, gardening – along with baking and beauty – is a hobby that helped many through the harder parts of 2020. Colourful flowers, fruit and vegetables, or herbs – gardening grew in popularity, and enters our top 10.
10. Top 10 Men's Fashion Blogs (-3)
And finally, our most popular rankings ranking this year ends with more fashion. Though falling three places, the men's fashion blog community has many fans across the world – and rightfully so, with all the tips for luxury, bespoke, every day, budget-beautiful and casual wear being shared by its top bloggers. Thank you to them for making opening the door to food deliveries more stylish this year.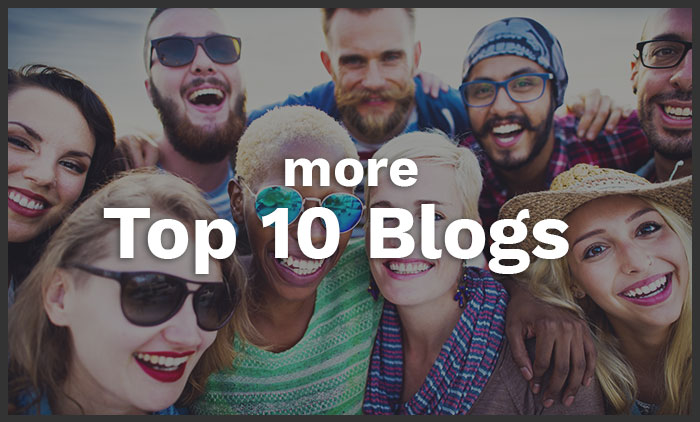 Vuelio's blog ranking methodology takes into consideration social sharing, topic-related content and post frequency. Profiles of the blogs on these Top 10 Blog rankings, their authors and thousands of others can be found in the Vuelio Media Database.
The fundamentals of working with bloggers are the same as with traditional journalists at traditional media outlets: respect their schedules; take time to read their material to learn their interests; and only contact them if/when they want to be contacted.
https://www.vuelio.com/uk/wp-content/uploads/2019/12/Top-10-Top-10-Blog-Rankings.jpg
430
760
Phoebe-Jane Boyd
https://www.vuelio.com/uk/wp-content/uploads/2023/09/vuelio-logo-200px.png
Phoebe-Jane Boyd
2020-12-09 10:30:09
2020-12-09 11:34:45
Top 10 Top 10 Blog Rankings of 2020