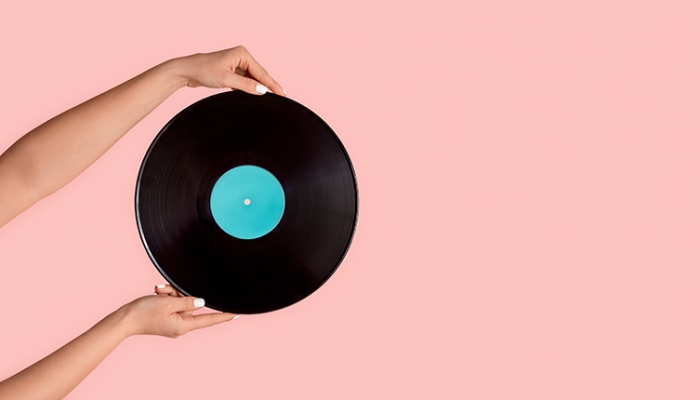 Last updated 13/01/2021
Vuelio uses a proprietary algorithm to create these rankings, based on topic-related content in blogs on its system – you can read more about the process here. Our research team actively seeks out new blogs and bloggers for inclusion, but if you think we've missed someone, please get in touch to let us know. 
We're still sipping on That Grape Juice, as are fans of its updates on urban pop culture worldwide. Since launching in February 2007, this blog's content has been sampled by publications including The Independent, BBC 1 Xtra, MTV and Billboard. For reviews, news, music, entertainment and celeb interviews, grab a glass and let your cup runneth over – latest servings include updates from Azealia Banks, Ashanti, Keyshia Cole and Brandy.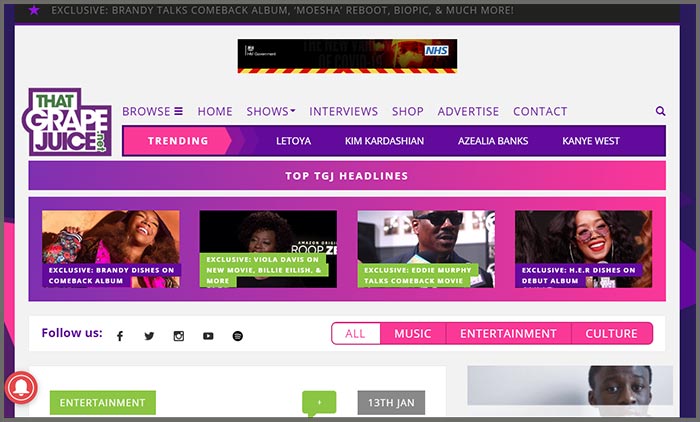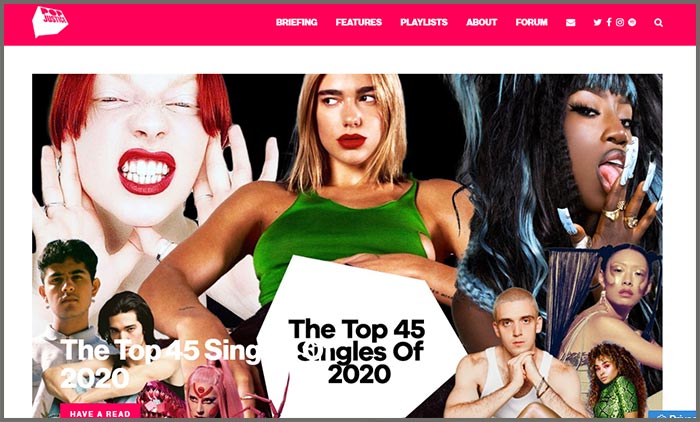 2. Popjustice
Only right and justified, Popjustice stays high up in this ranking. Treating pop with the respect it deserves, here 'high quality pop journalism [is] guaranteed' with the promise of 'nothing but bangers'. Originally dreamt-up in May 2000 by music journo Peter Robinson, the blog started its journey to become what it is today in 2002 with the launch of its first front page blog The Briefing, so the legend goes. Stay briefed on what's new (and old-but-good) in pop here.
3. UKF
Forged from the combination of UKF Dubstep and UKF Drum & Bass YouTube channels is UKF's network of bass music-focused media, including events, podcasts and channels galore. For the best of drum & bass YouTube, live streams, mixes, playlists and new albums, check out the UKF team's careful curation. Recent choice cuts include a feature on Starz & Deeza, a convo with IMANU and a get-to-know-you chat with KillBreak (well worth killing some time with).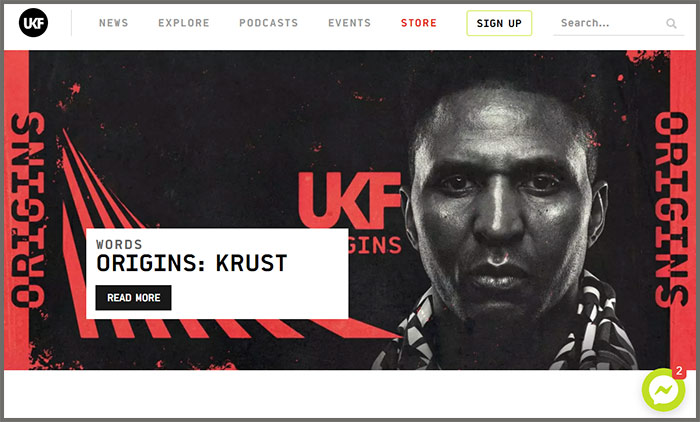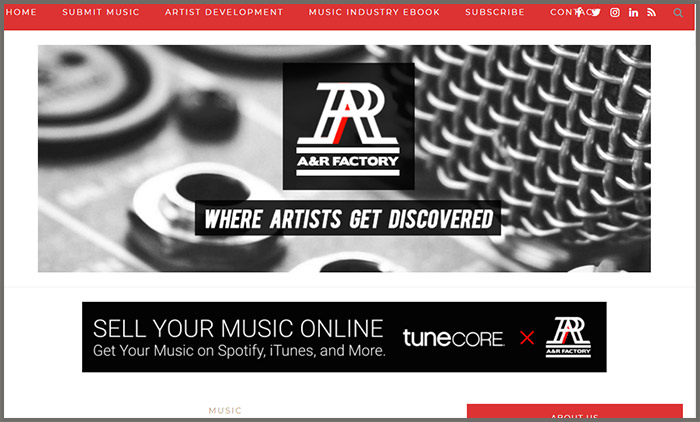 4. A&R Factory
While we're all stuck staying as socially distanced as possible inside during Lockdown 3, music industry pros need look no further than the A&R Factory blog to find new independent music. Picking out the finest of listenables for the music PRs, management companies, radio stations, podcasts and record labels that stan for the blog (there are many), A&R Factory knows what's good. And if you're a wannabe rock/pop/acid jazz star, submit your tracks to the team (much easier than sneaking on to The Masked Singer).
5. XS Noize
Letting out the perfect amount of noise when it comes to music genres of all kinds is XS Noize. Based in Northern Ireland, but reaching eyes and ears across the globe, the XS Noize team is an 'independent international consortium of opinionated music lovers' offering their takes on new releases, the classics, live performances (over video at the moment, mostly, we presume) and 'tracks of the day'. Seize the day and tune in.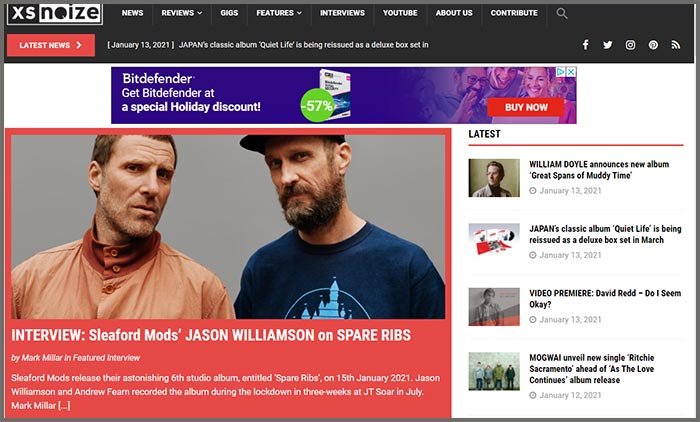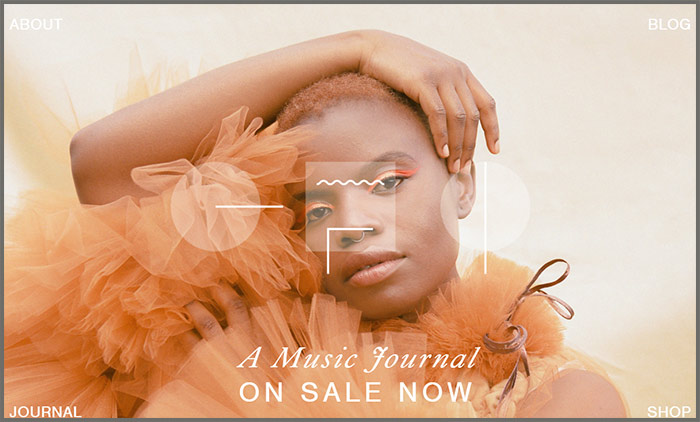 This gold-standard music blog for independent music journal Gold Flake Paint is where to go for music-related musings you may not find being published or posted in other muso-focused fare. Discover performers and artists like Kelly Lee Owens, Renee Ree, Sarah Mary Chadwick and Anna McClellan, and also decide which LPs to pick up from the team's selection of 25 of the best from 2020.
Just GOOD things are happening over at We Plug GOOD Music, where 'new and emerging music from all over the world' is being showcased. Recent features include very thorough and detailed rundowns of all the best music released last year; reviews take in the latest from Ava Max and Phoebe Bridgers; and WPGM Commentary and WPGM Interviews catch up with artists including AKS and Reekado Banks.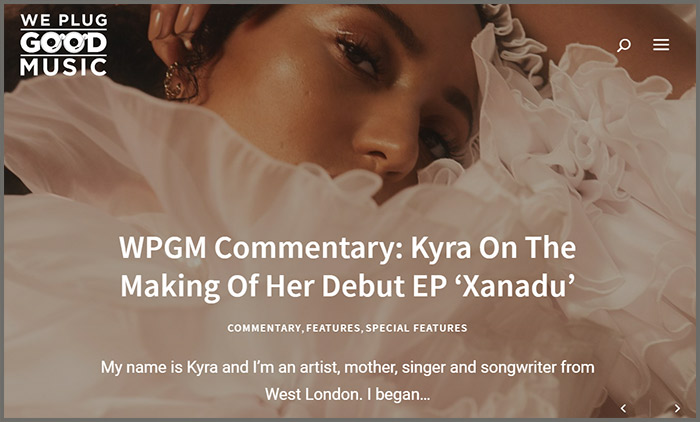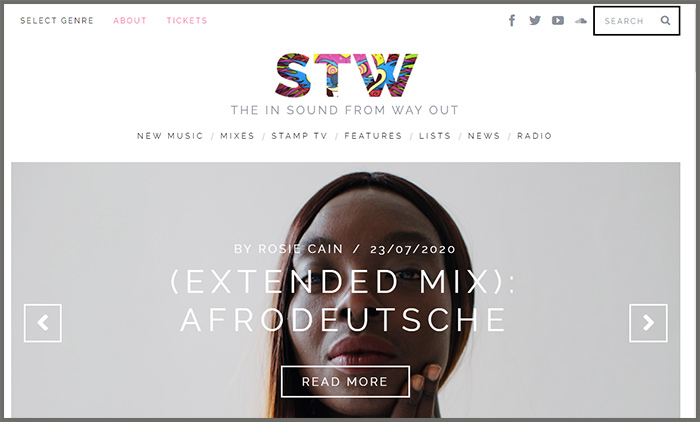 8. STW
For 'The In Sounds From Way Out', STW (AKA Stamp The Wax) has it sorted. Check out the latest in the channels New Music, Mixes, Stamp TV, Features, Lists, News and Radio, and, if you want to avoid music you really don't want to read about, you can even break the content down/pick and choose by genre. Disco, Hip-Hop, House/Broken Beat/Garage, Jazz and New Wave/Experimental are just some of the sounds being covered right now.
9. Little Indie
Stepping onto our Top 10 Music Blogs stage for the very first time is Little Indie, a 'little blog about indie stuff and emerging music in the indie genre'. Previously picked for The Guardian's 'Blog Of The Week', this UK-based blog takes a global view of what's new in indie. What the team are bigging-up at the moment – new music from Jilian Medford, Hockeysmith, Black Honey and shame.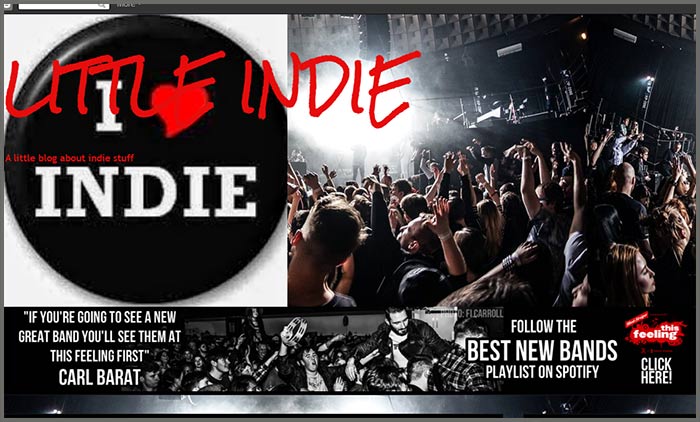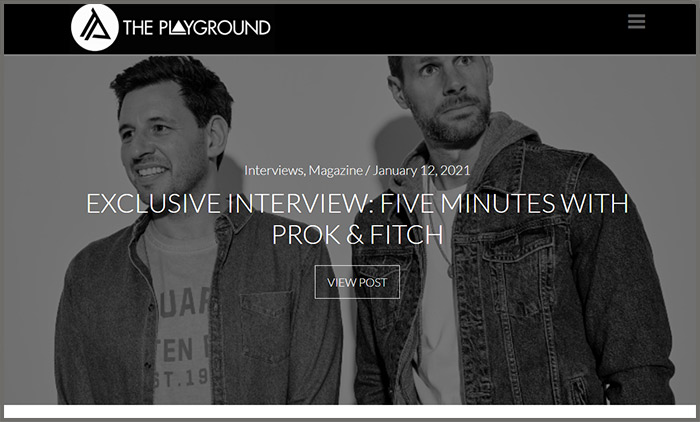 10. The Playground
For a neutral space where both music fans and music pros working in the industry can meet, The Playground is here for things both work-related and play (also: lots of music goodness). Read up on the blog's Latest News, Interview, Reviews, Festivals and Mixes content. Particularly good news covered by The Playground this week – 'American Dr. Anthony Fauchi proposes live music will return in Autumn' (sounds really good to us).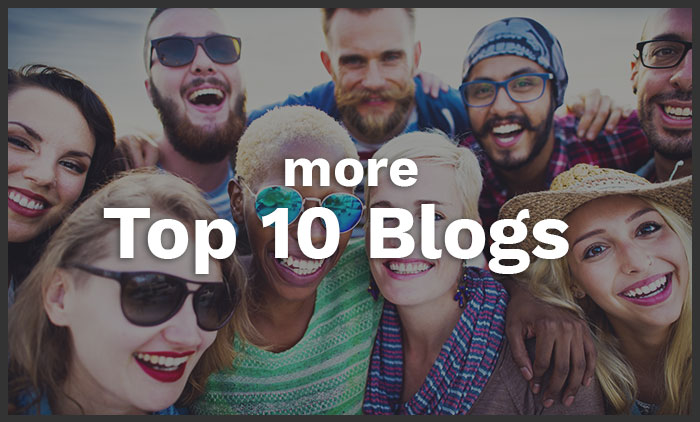 Collaborating with bloggers requires mutual respect and understanding: respect their schedules; take time to read their content to learn their interests; and only contact them if/when they want to be contacted. You can see more advice in our blogger spotlights. 
Profiles of these  blogs and their authors can be found in the Vuelio  Media Database.
https://www.vuelio.com/uk/wp-content/uploads/2021/01/Top-10-UK-Music-Blogs.jpg
430
760
Holly Hodges
https://www.vuelio.com/uk/wp-content/uploads/2019/09/vuelio-logo.png
Holly Hodges
2021-01-13 14:10:20
2021-01-13 15:17:18
Top 10 UK Music Blogs