Personal Finance Blogs UK Top 10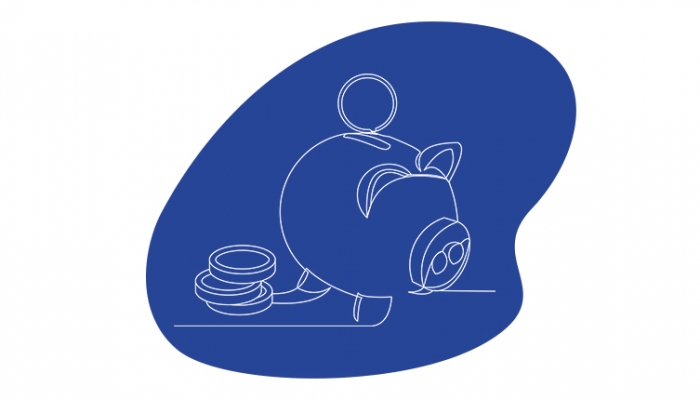 This ranking was last updated 14/12/2022.
Vuelio uses a proprietary algorithm to create these rankings, based on topic-related content in blogs on its system – you can read more about the process here. Our research team actively seeks out new blogs and bloggers for inclusion, but if you think we've missed someone, please get in touch to let us know.   
1. Monevator
Help and support with personal finance issues is particularly important this year as the cost-of-living crisis continues across the UK and we hit a time heavy on spending. Still at number one in this ranking and helping readers with their budgeting is Monevator, where The Investor Mark Donald and his co-blogger The Accumulator hope to provide 'monevation' for saving money and making smarter spends. Recent posts recommend what to read for funding the life you want and how technology is changing investing.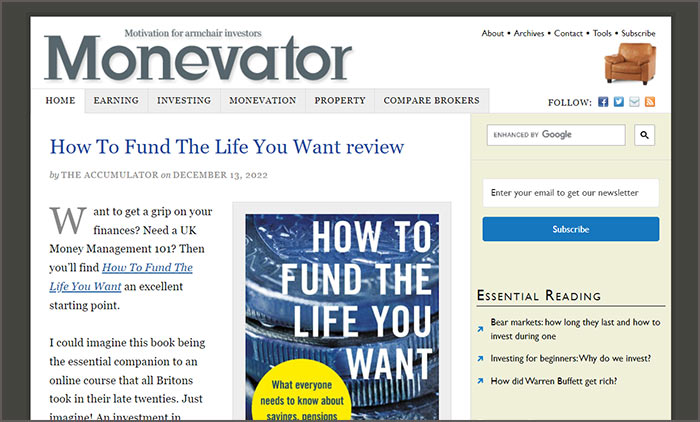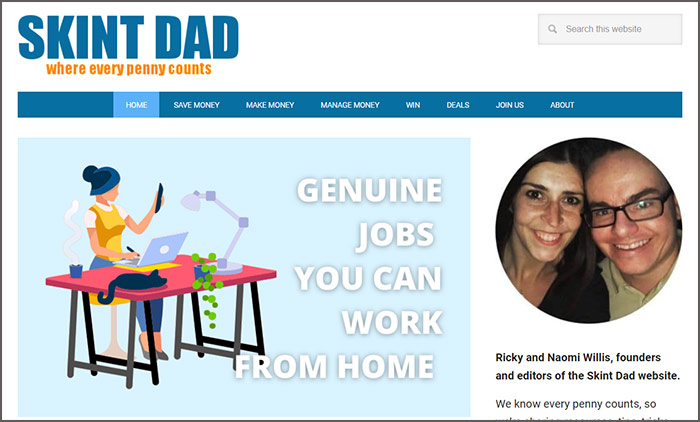 2. Skint Dad
Moving up the ranking this year is Skint Dad, 'where every penny counts' as bloggers Ricky and Naomi Willis share 'resources, tips, tricks and deals that will keep more money in your pocket'. Read up on jobs you can work from home, the best investment apps for those just starting out, as well as where teachers and support staff can find the best discounts online and in-store. Want to know which loyalty cards actually pay-off in savings? The blog also has useful round-ups of what is out there.
3. Debt Camel
Another entry moving up our ranking of Personal Finance blogs this year is Debt Camel, originally founded in 2013. Here Sara Williams offers advice free of confusing jargon to help readers out of debt. Sections on the blog include Refunds, Debt Solutions, Money and Cost-of-Living, which features posts on prepayment and smart meters, what to do if your energy direct debit is wrong as well as where to find help with bills and IVA. February will see changes to Debt Relief Order (DRO) hubs – find the information you need to know here.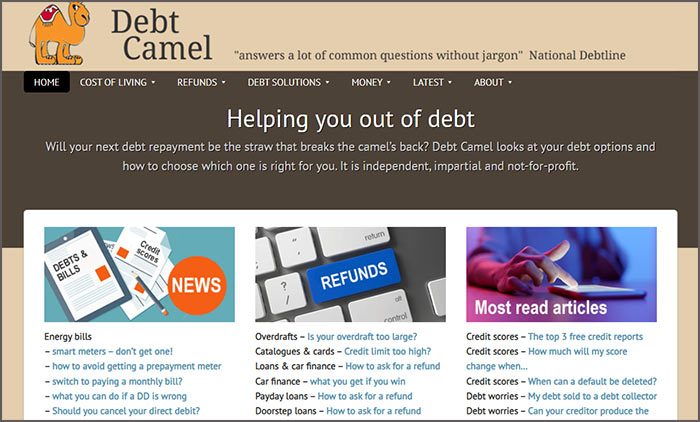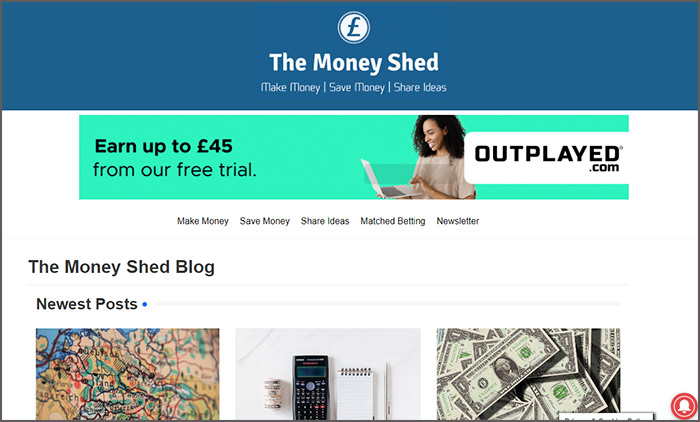 The Money Shed is packed with ways to 'make money, save money and share ideas'. Get a head start on money matters for next year with tips on creating a 2023 budget, plan trips aboard carefully with ideas for budget management when travelling through Europe and make note of four basic ways to improve your approach to money. The blog also has a forum where readers can swap tips and discuss important issues. Popular on the forum now – ways to make money online and discussion in the dedicated UK Bloggers Chat.
5. Finance Girl
Here to save the day once more is Julie Cheung, the blogger behind Finance Girl. Find what you need in the Green, Student, Business, Shopping, Home, Money Advice, Investing, Travelling, Retirement, Property and Life sections – Julie covers it all. In the Saving Money section right now – saving for weddings, the best ways to save money and keep your tyres in shape, and saving while living in the UK (yes, apparently this is possible – go read up on how Finance Girl does it).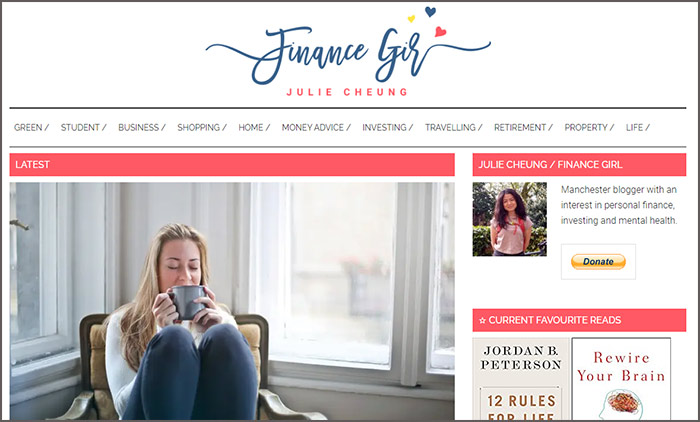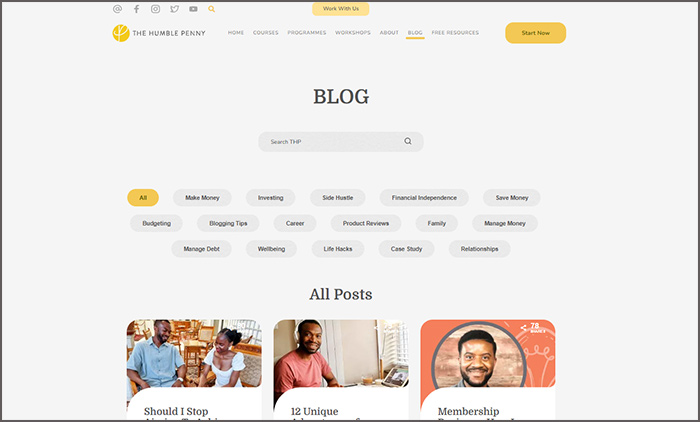 An online home for the 'Community of Fearless Dreamers taking action to create Financial Joy in their lives' is The Humble Penny, where Ken and Mary Okoroafor cover personal finance-related topics including financial independence, investing, family and relationships, careers, wellbeing, life hacks and side hustles. Most recent content – the unique advantages of setting up a limited company, starting a business in the UK as well as the ultimate guide for beginners when it comes to UK pensions.
For all the principles of managing your money, look no further than Maria Nedeva's blog The Money Principle. With the directive to 'build wealth, love your life', Maria aims to empower her readers with content covering ways to Make Money alongside channels focusing on Money Management, Investing, Books and Free Tools. Useful for the festive period and preparing for next year's expenditures – her 10 Super Simple Spending Hacks to Help You Save Money and 60 Tips for Living a Cheap(er) Life.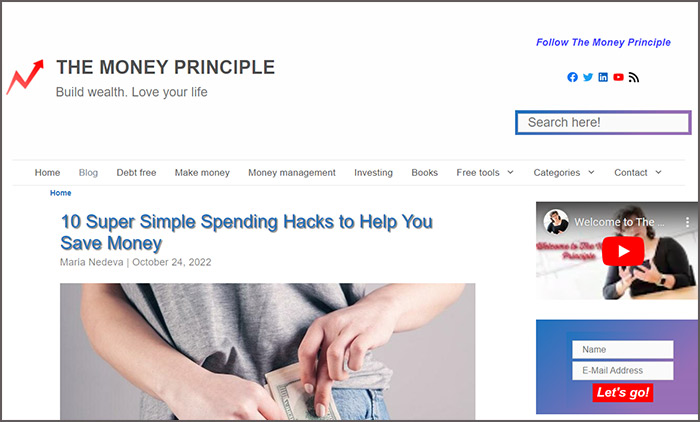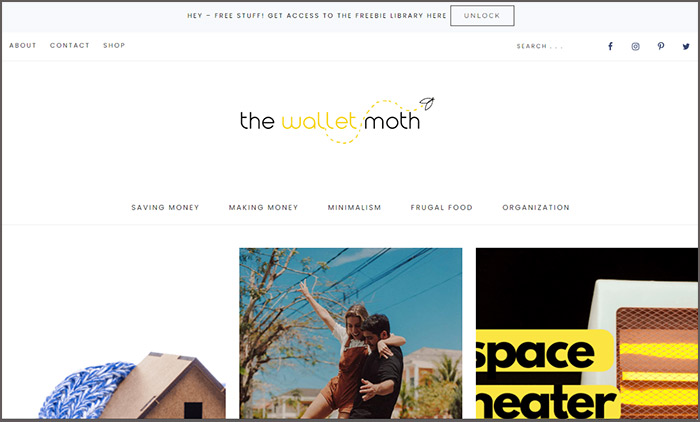 Here we welcome a new entry to our ranking this year with The Wallet Moth, where blogger Yaz Purnell shares 'simple living tips to clever money hacks on how to create a life with more of what you love and less of the clutter'. The ethos of this blog is that frugal living can benefit everyone, no matter what budget they are working with. Alongside Saving Money and Making Money, read up on the benefits of Minimalism, Frugal Food and clever Organisation.
Before you get lost in all these fab options for getting extra know-how on finessing your finances, here is another new entry to our rundown of super-useful UK personal finance blogs. Dan at The Financial Wilderness knows his subject well, having worked in various banking and finance roles in the City of London over the last ten years. Still not quite sure about store cards and saving apps? Dan gives the lowdown on Pret Perks, Flying Clubs, Uber One, MyWaitrose and much more.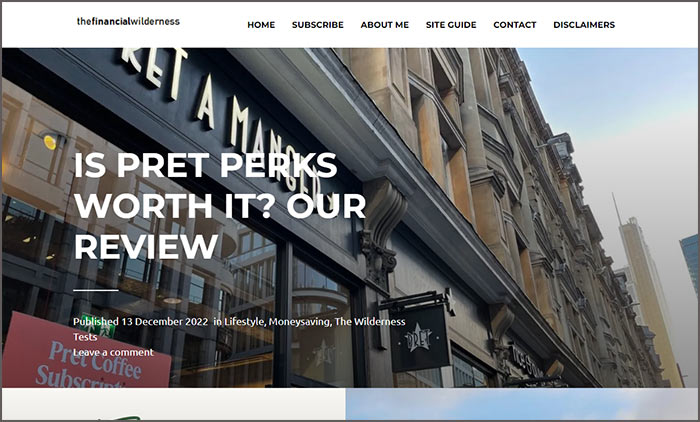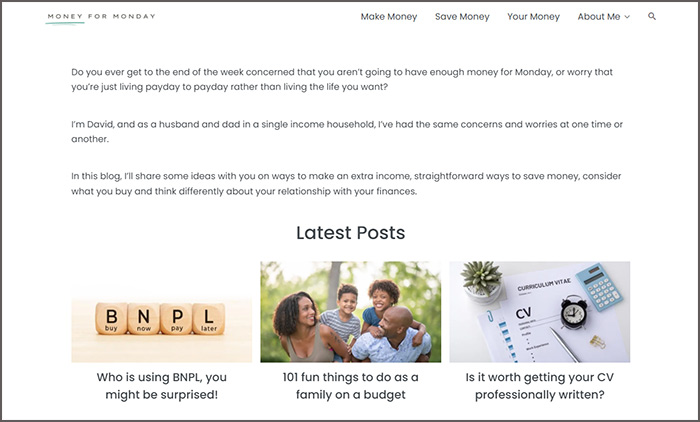 10. Money for Monday
It is not only weekends that can be heavy on the wallet in the UK right now, so get support on staying as financially stable as possible all week with Money for Monday. Here blogger David aims to help readers achieve their goals to allow for greater focus 'on those things that are really important to you'. Read recent posts on 101 fun things to do as a family on a budget, find out whether it really is worth getting your CV professionally written and how to make money fast as a single parent.
Collaborating with bloggers requires mutual respect and understanding: respect their schedules; take time to read their content to learn their interests; and only contact them if/when they want to be contacted. You can see more advice in our blogger spotlights. 
Profiles of these  blogs and their authors can be found in the Vuelio  Media Database.
https://www.vuelio.com/uk/wp-content/uploads/2022/12/Top-10-UK-Personal-Finance-Blogs.jpg
430
760
Christina Pirilla
https://www.vuelio.com/uk/wp-content/uploads/2019/09/vuelio-logo.png
Christina Pirilla
2022-12-14 09:40:41
2022-12-14 11:20:45
Personal Finance Blogs UK Top 10