Top 10 Personal Finance Blogs You Must Read
Here's a round-up of the Top 10 Personal Finance blogs in the UK, which aim to help you save money. This social media ranking was last updated on 08/11/2017.
1. Monevator
Written by 'The Investor' and 'The Accumulator' and created in 2007, Monevator is a personal blog about making, saving and spending money. The blog aims to inspire 'armchair investors' by helping them discover new ways that they can earn, save and accumulate funds. The blog provides readers with content on the ins and outs of investing to help them secure their financial future.
The Young Money Blog was founded by Iona Bain as a place for young people to learn about finances. As a freelance journalist and speaker, Iona makes many appearances discussing topics that affect the youth market. The blog provides posts that give a breakdown of the advice that Iona shares during her talks. These include tips on how generation Y can manage their money effectively, whether that is through advice about housing, the stock market, careers or pensions.
The Money Principle was created by Business School professor Maria Nedeva to help people learn ways they can make more money, control their spending, pay off debt and invest for the future. The Money Principle includes a variety of informative posts that teach people how to build sustainable wealth. Posts cover how to enjoy family activities without breaking the bank, advice on how to manage and prioritise funds and news on financial trends.
The Money Shed is one of the largest community websites focused on earning money online. The blog was founded in 2014 as The Money Shed Forum to help people find home-working opportunities and share their experiences of making money in the digital world. The blog explores a range of topics about how to effectively save money and handle debt.
The Miss Thrifty Blog is a lifestyle and personal finance blog which was created to share ideas on how you can live well on a budget. Miss Thrifty offers readers different ways that they can budget and gives useful tips on how you can save on decorating, shopping, travel and more. The blog is a treasure trove of great ideas and advice, and includes giveaways and honest product reviews, to make life that little bit easier.
Adam Buller began writing his blog Money Bulldog back in 2012 after feeling like the finances of many people had become strained due to the financial crisis. The aim of the blog was to share his personal experience with finance and try to educate people about insurance, debt management, consumer credit, business management and living on a budget. Money Bulldog continues to provide readers with detailed posts about how they can start saving and investing, and trends in the market.
7. Money Watch
Robert Lewis started his blog Money Watch to write about personal finance, with a focus on technology that you can use to help you manage your money. Money Watch explores a variety of different apps, chatbots and sites to help with wealth management. If you're looking for the latest tech news and updates to help you with personal finance, Money Watch is the blog for you.
8. Finance Girl
Launched by Julie Cheung, a Manchester based finance blogger, Finance Girl was created to document and share her experiences of making money, investing and saving. Featuring money-saving advice based on topical and current affairs, Julie shares posts about how to pay off student debt, trading Forex, Bitcoin and more, in an easy-to-read style.
Helping people to find competitive rates, Money High Street was created in 2006 to provide readers with news and articles about personal finance, and is aimed at consumers in the UK. The blog is maintained by the team at Media Netrix Ltd and includes news about mobile phones and tech, managing investments, home-owning and insurance.
10. Magical Penny
Launched by Adam Piplica as way to build up his financial knowledge to become a financial adviser, while helping the public save and invest, Magical Penny provides tips on how you can grow your pennies. Offering advice on how you can improve your investment options and avoid spending unnecessary funds, the blog covers a range of topics including tax, debt, saving, property and business.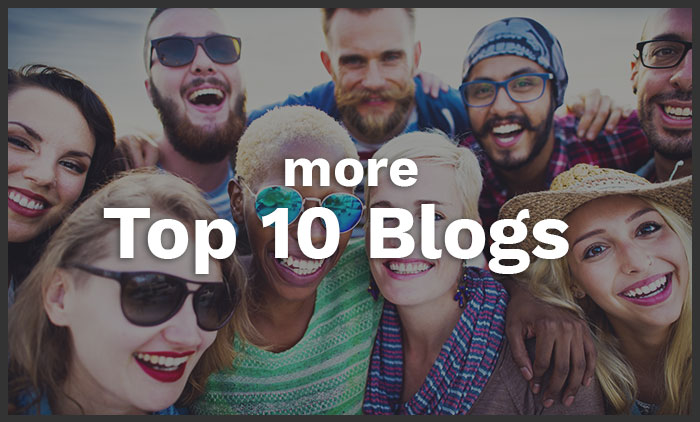 The fundamentals of working with bloggers are the same as with traditional journalists at traditional media outlets: respect their schedules; take time to read their material to learn their interests; and only contact them if/when they want to be contacted.
Vuelio's blog ranking methodology takes into consideration social sharing, topic-related content and post frequency. Profiles of these personal finance blogs and their authors can be found in the Vuelio Media Database.
https://www.vuelio.com/uk/wp-content/uploads/2012/08/vuelio-top-10-personal-finance-blog-ranking-featuredimage.jpg
434
760
Merryn Williams
https://www.vuelio.com/uk/wp-content/uploads/2015/10/vuelio-logo-transparent.png
Merryn Williams
2017-11-08 11:20:41
2018-01-30 15:31:47
Top 10 Personal Finance Blogs You Must Read