Parenting Blogs UK Top 20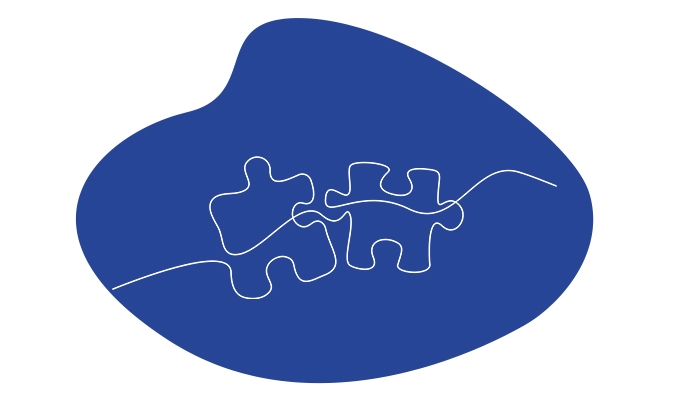 Last updated 02/11/2022.
Vuelio uses a proprietary algorithm to create these rankings, based on topic-related content in blogs on its system – you can read more about the process  here. Our research team actively seeks out new blogs and bloggers for inclusion, but if you think we've missed someone, please  get in touch  to let us know.  
∼1 to 10∼
We are still mad about Jen Walshaw's Mum In the Madhouse, which is at the top spot in our parenting blog ranking for another year. Also featuring high in our Top 10 UK Mummy Blog ranking, this blog is rich in resources for keeping families entertained. Alongside seasonal activity ideas – with Christmas already on the way – there are plenty of ideas right for all year round. Check out recommendations for maths apps, Autumnal activities involving craft and food and tips for planning stress-free road trips.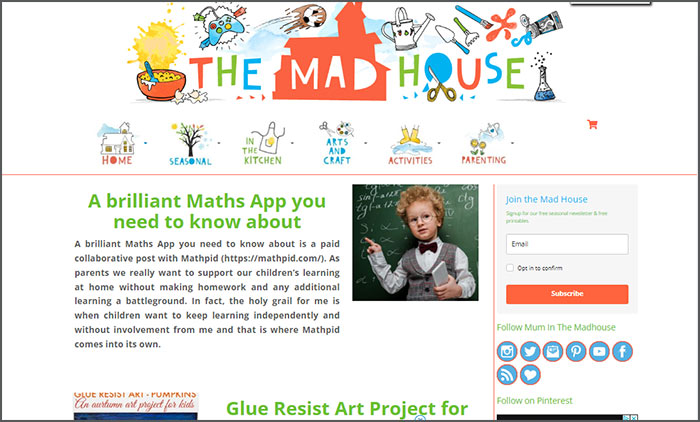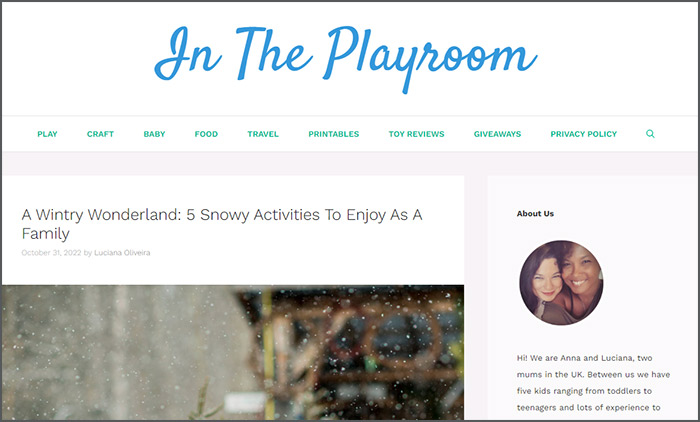 Moving up a few spots for our 2022 update is In The Playroom, where co-bloggers Anna and Luciana 'share kids activities, as well as talk about life, fashion, health and relationships'. With plenty of parenting experiences – and five children between them – these bloggers feature family fun worth going out to find. Recent recommendations include snowy activities to join as a family unit now the weather is getting colder and even the secret to getting a good night's sleep – vital info for any parent.
3. Honest Mum
Honestly, when it comes to parenting blogging, Honest Mum is one of the best. Alongside blogging, Vicki also happens to be a broadcaster and published author – check out 'Mumboss: The Honest Mum's Guide To Surviving and Thriving at Work and at Home'. Recent achievements – Honest Mum's participation in Pregnant Then Screwed's March of the Mummies in Leeds to demand Government reform.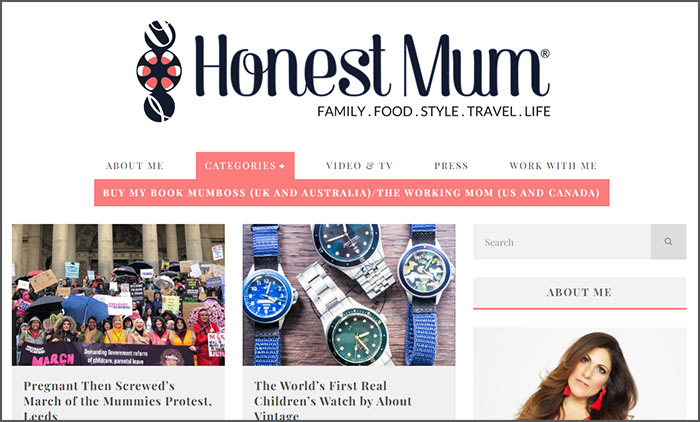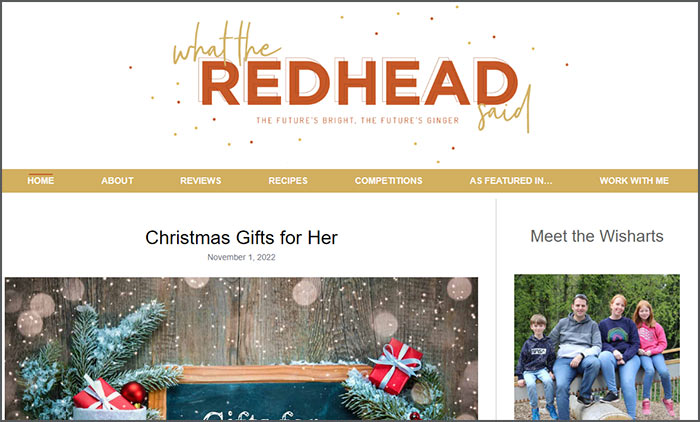 Another blog rising up the ranking this year is What the Redhead said, where redhead Donna says all manner of things useful to parents also interested in 'cooking, running and searching for a healthier lifestyle'. Even though we are only just past Halloween season, it is now time to start preparing for December's festivities – to help, Donna has suggestions for gifts, pointers on cooking the perfect Christmas pudding and plans to check out the switching on of the Christmas Lights in Surrey.
5. DIY Daddy
Part and parcel of parenting is fixing furniture and fittings alongside broken toys – DIY Daddy Nigel knows the 'trials and tribulations' of this well and is here to offer his expertise to fellow parents going through it. Building strong families alongside the practicalities around the home is also a speciality of Nigel's – after reading up on redecorating the family home for more aesthetically pleasing surroundings, take notes from recent posts on educational resources for school-age children and the importance of Men's Health Week.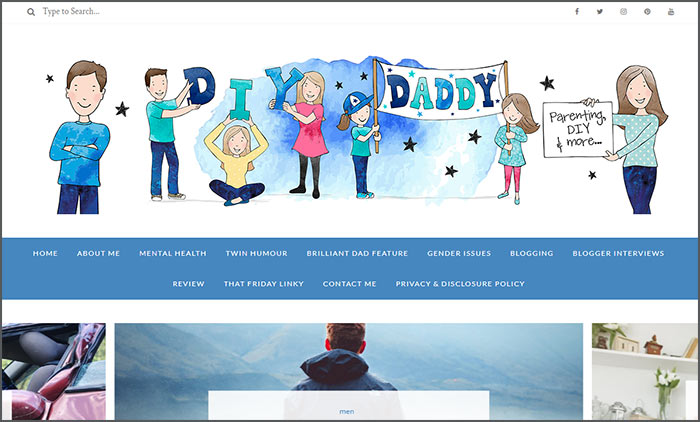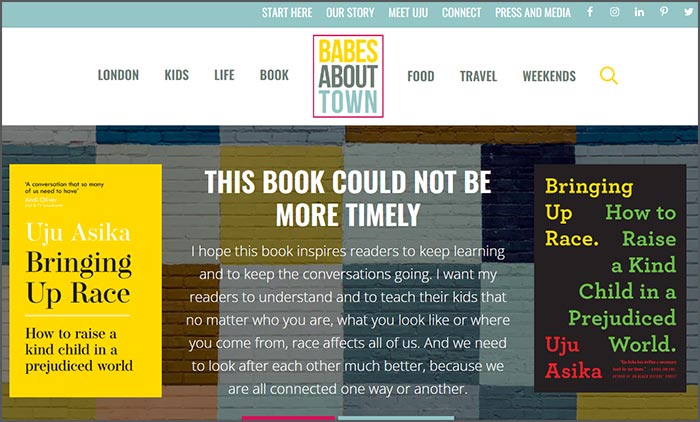 'Mother and shaker' Uju Asika is the 'curator of cool finds, activities and experiences' behind the blog Babes About Town, as well as the author of 'Bringing Up Race: How to Raise a Kind Child in a Prejudiced World'. Hoping to inspire readers to keep important conversations going, Uju covers London, Kids and Life in her content. If you are a parent with family in London, or are planning a visit soon, see what this blogger and her family have been doing over the latest half-terms and sign up to the weekly email for future trips.
No UK-based blogger ranking would really be complete without a reference to our most common kind of day, so here is Rainy Day Mum. As things get wet outside and families are stuck indoors, Cerys has plenty of suggestions for avoiding boredom. Here you can find 'simple and easy ideas to do with your kids to learn, create, cook, play, read and have fun' in the channels: Recipes, Books, Crafts, Gardening, Nature Activities, Science and Seasonal. Picks for this week – making edible play dough and songs to get your family moving.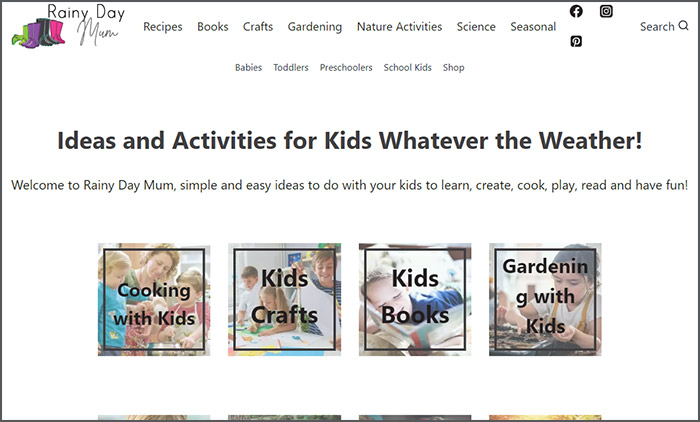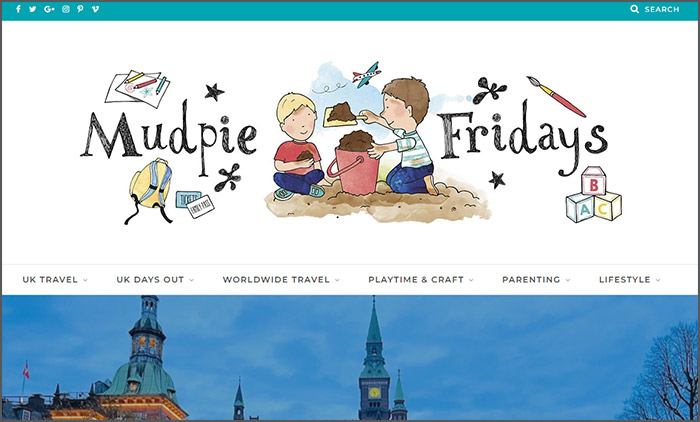 And on the subject of rainy weather – the damper climes outside may be perfect for making mudpies, but there are lots of activities that are far less messy to try. Let Clare at Mudpie Fridays show you the best for Playtime & Craft, Parenting, Lifestyle, UK Travel, UK Days Out and even Worldwide Travel. For something seasonal, take Clare's advice on which fireworks displays in Kent to attend as well as Christmas Tree Farms in Surrey and Sussex well worth a visit.
9. Music. Football. Fatherhood
Music, football and fatherhood are just three of the important topics tackled in the blog here at number 9. Also firmly encouraged by Elliott Rae and the team are 'open conversations about fatherhood', including equal parenting and support for working dads, men's mental health, masculinity and male allyship, and engaging men in gender equality. As well as the blog, the team offer extra in the DaddyDebates podcast, at events and in the book 'DAD: Untold Stories of Fatherhood, Love, Mental Health and Masculinity'.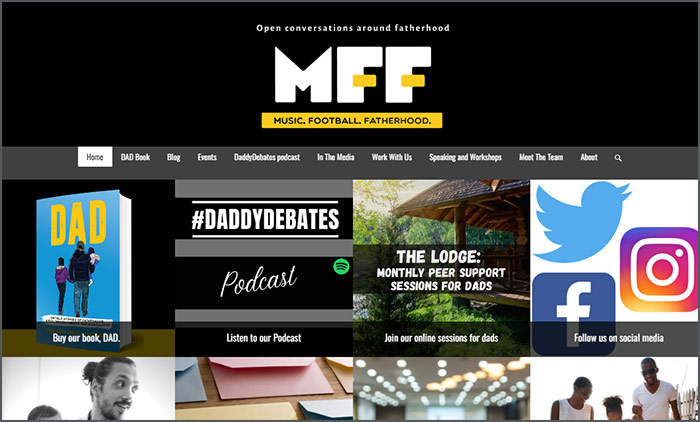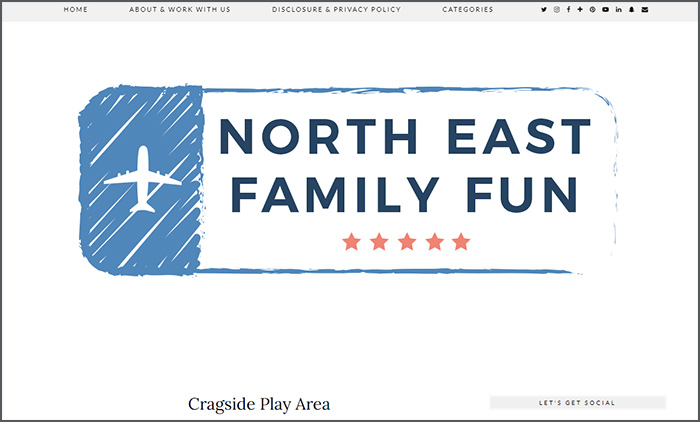 Finishing with something for families based in or planning a visit to the North East is one of the new entries to our 2022 update of the Parenting ranking – North East Family Fun. Having originally launched in 2012, this blog now has a dedicated writing team including Samantha, Steven, Jennifer, Bethanie and Gaia – all experts in family fun to be found in the North East area. Those looking for local play areas, places for Gruffalo fans and augmented reality trails to explore need look no further.
∼11 to 20∼
Collaborating with bloggers requires mutual respect and understanding: respect their schedules; take time to read their content to learn their interests; and only contact them if/when they want to be contacted. You can see more advice in our blogger spotlights.  
Profiles of these  blogs and their authors can be found in the Vuelio Media Database.
Through Vuelio's Social Media Index, you can find the UK's top blogs in a variety of sectors including beauty, travel, interior design and many more. Whether you are a blogger, PR professional or journalist, Vuelio's Social Media Index provides an accurate chart for your professional or personal interest.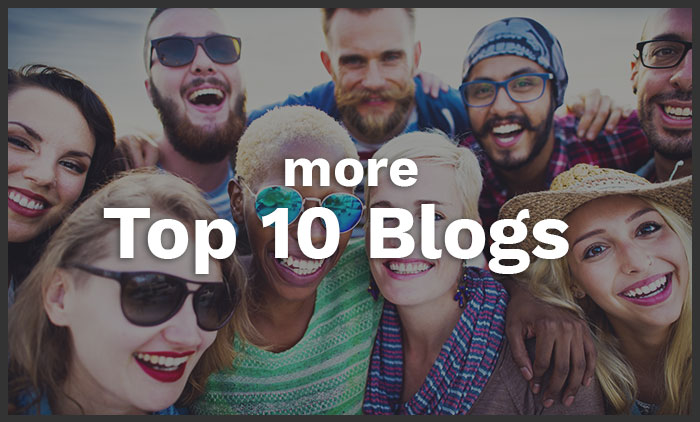 https://www.vuelio.com/uk/wp-content/uploads/2022/11/Parenting-blogs-UK-Top-10.jpg
419
691
Christina Pirilla
https://www.vuelio.com/uk/wp-content/uploads/2023/09/vuelio-logo-200px.png
Christina Pirilla
2022-11-02 09:20:32
2022-11-02 11:45:14
Parenting Blogs UK Top 20