Parenting Blogs UK Top 20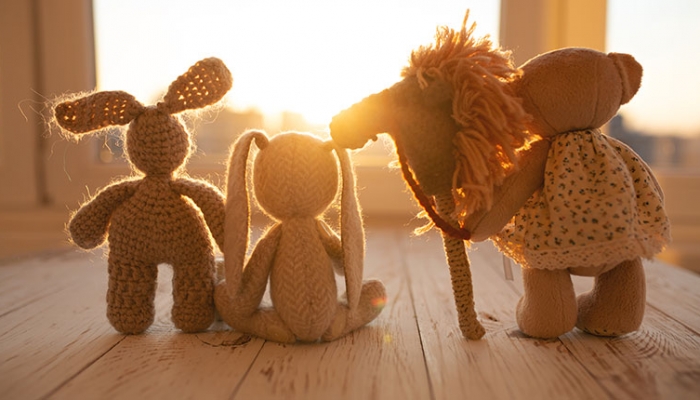 Last updated 10/11/2021.
Vuelio uses a proprietary algorithm to create these rankings, based on topic-related content in blogs on its system – you can read more about the process  here. Our research team actively seeks out new blogs and bloggers for inclusion, but if you think we've missed someone, please  get in touch  to let us know.  
∼1 to 10∼
Rising to the top spot in our top 20 UK parenting blogs this year is Mum In The Madhouse, written by madhouse resident mum Jen Walshaw. With the Christmas break coming up, parents are going to need lots of activities to keep kids busy – whatever they're into, Jen will have just the thing. This blogger's backlog of blog posts is a rich resource of ideas for keeping hyper or bored kids busy and there's new projects being shared regularly. Fill your diary with plans from the Seasonal ideas section, Arts & Crafts, In The Kitchen and Activities channels (and stock up on craft glue).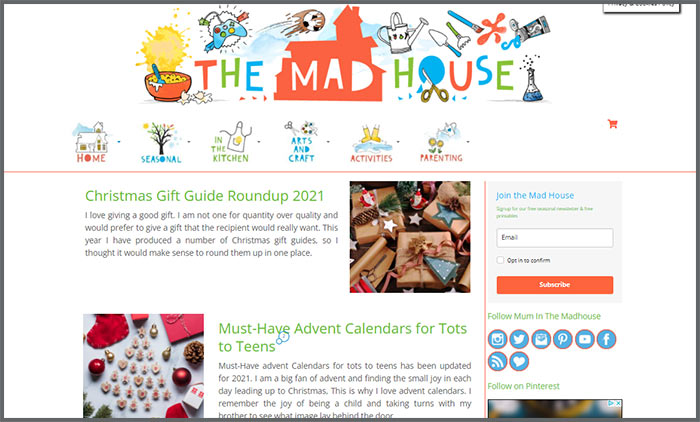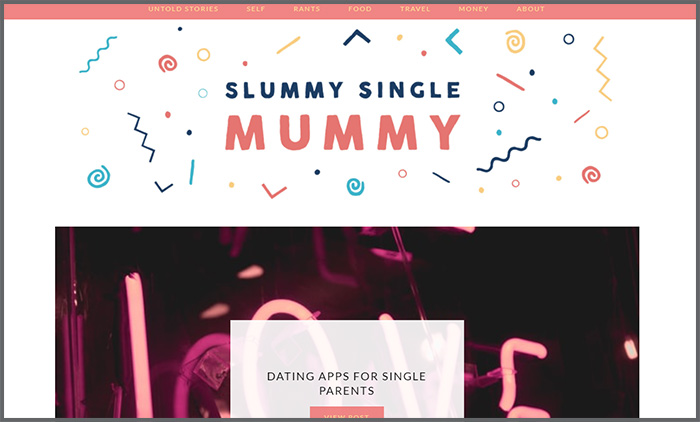 'Quite probably the best mummy blog in the TN1 area' is Slummy Single Mummy, where freelance writer and mum of two Jo has been sharing Self, Rants, Food, Travel and Money-related family content since its launch in 2009. Here you can find 'random musings on everything from my teenage pregnancy experiences to car fresheners' and much more. For those who have been stuck inside a lot over the last year or so and are missing gossip sessions with friends about the big things, check out the Untold Stories section for anonymous stories from fellow parents you might relate to.
3. Honest Mum
While parents in the media all around us can be rather too perfect, honest experiences of parenthood can be a breath of fresh air – here's where Honest Mum Vicki comes in. Multi-award-winning Vicki is the author of 'Mumboss: The Honest Mum's Guide To Surviving and Thriving at Work and at Home' and is a boss of the blogging format, sharing 'Family. Food. Style. Travel. Life' with her readers. Check out her recent interviews with Steve Biddulph and Lilly Workneh, recipes for pumpkin soup and panna cotta and advice for what to do if your child has a fever. Honestly, this blog covers it all.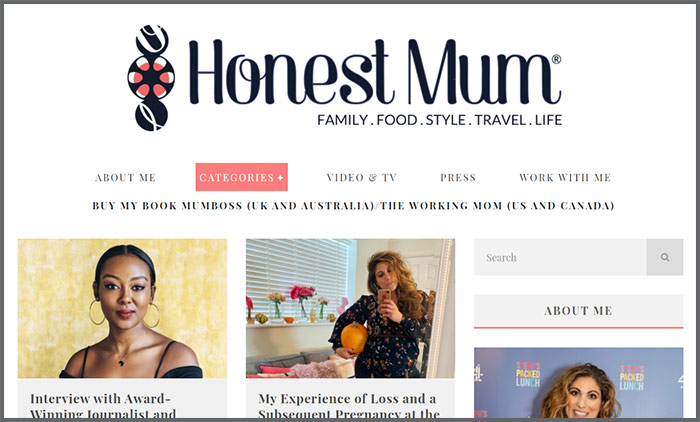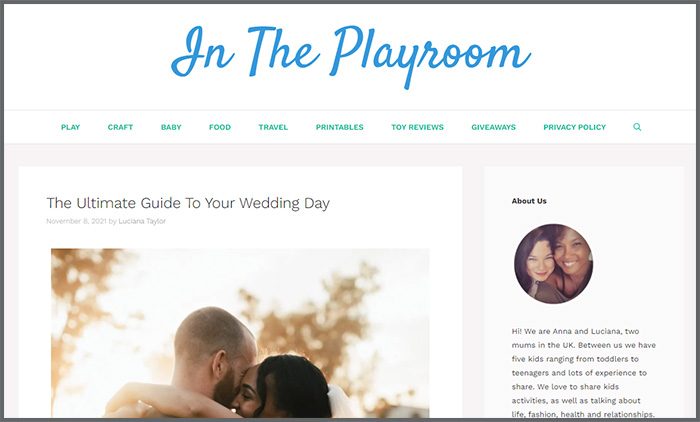 Rising a whole… (counting is hard… maybe we need some time in the playroom, or back at school…) nine places from last year's top 20 ranking to number 4 is In The Playroom, where mums Anna and Luciana share activities for kids as well as life, fashion, health and relationship content. With five children between them, ranging 'from toddlers to teenagers', these bloggers have lots of parenting wisdom and experiences to share – grab ideas for creating your own memorable family experiences from their Play, Craft, Baby, Food, Toy Reviews and Printables sections.
5. Dad Blog UK
Since 2011, Dad Blog UK's John Adams has been the main carer for his two daughters, running the family household while his wife has worked full-time – it's working out great for his family, as well as the dedicated followers of his blog who get to read their story. While John's writing about fatherhood has led to appearances on major news programmes including Newsnight and Channel 4 News, here is where you'll find his award-winning words about parenting. Categories range from Childcare, Education, Home Improvement and Male Fertility to Teenagers, Puberty and Periods – whichever stage your children are at, you'll be able to find something here.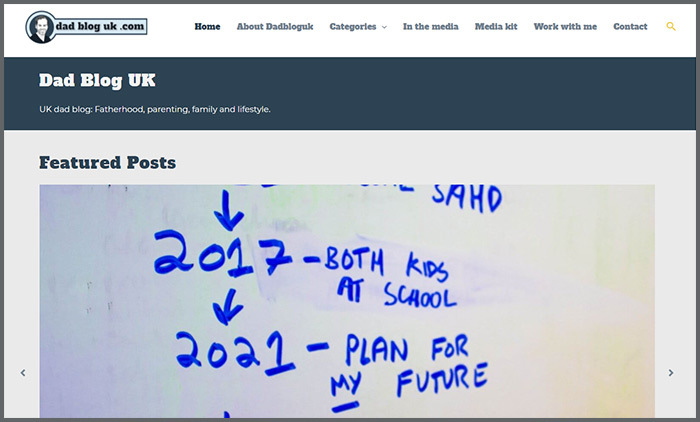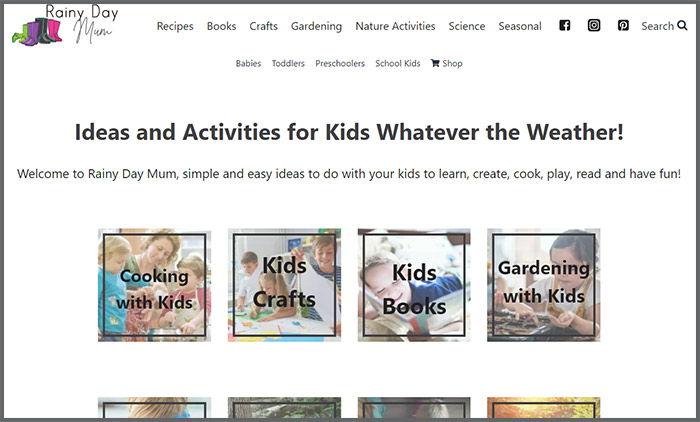 As the days get darker and the temperatures get ever colder in the UK, rainy days are likely to be on their way. Fully stocked and tooled up with ideas for at-home entertainment and education for the whole family is Rainy Day Mum's Cerys – try out her Recipes, Crafts and Nature Activities as well as her Gardening, Science and Seasonal ideas. Sharing 'simple and easy ideas to do with your kids to learn, create, cook, play, read and have fun' at home, Rainy Day Mum also splits content by age, catering for parents with Babies, Toddlers, Preschoolers and School Kids – super useful, whatever your family make-up.
Re-entering our top 20 ranking is Uju Asika's Babes About Town, which features in our previous Mummy Blog Top 10 and our London Lifestyle Top 10. While the blog has plenty of ideas for what families can do in the capital city, there is lots for families living elsewhere – 'mother and shaker' Uju considers herself a 'curator of cool finds, activities and experiences' for both kids and their parents. For more from Uju, you can check out her book 'Bringing Up Race: How to Raise a Kind Child in a Prejudiced World' and how it was written and published in this interview over on our sister ResponseSource blog.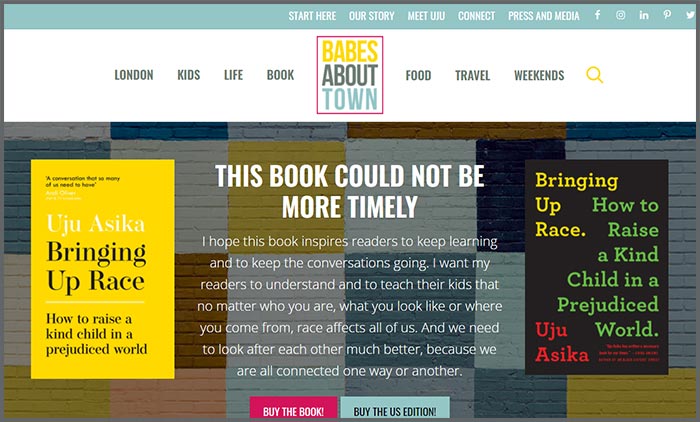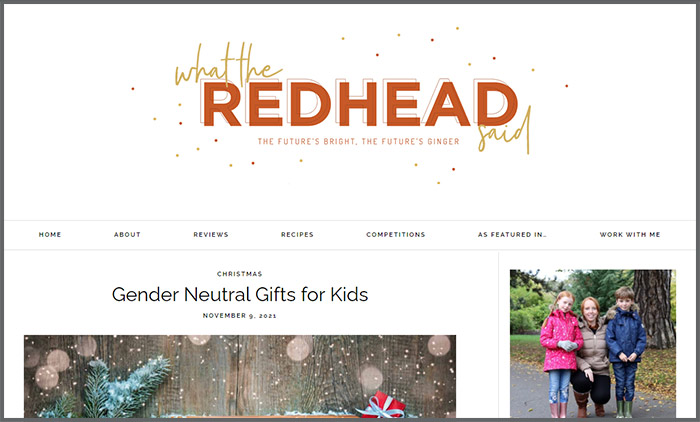 The eponymous redhead running this blog is Donna, a mum of two who has been blogging as her full-time job since November 2016. It's busy work, and any spare time she has is spent 'cooking, running and searching for a healthier lifestyle' – activities she shares with her readers. Donna also features recipes worth trying and reviews of launching products. Particularly useful right now: if you're struggling to choose Christmas gifts for your own family this year, take note from her gift guides, featuring gender neutral choices every child is likely to love.
9. DIY Daddy
Maintaining your sanity can be tough as a busy parent, and DIY Daddy Nigel is no stranger to this struggle, writing about the 'trials and tribulations' – and all the good stuff, too – of raising his five children. With over 20 years of DIY wisdom gained as a painter and decorator, Nigel is an expert on the practicalities of maintaining a family home as well as the other important things – read up on his recent pieces focusing on raising a compassionate child, important life skills to teach from a young age and the benefits of extra-curricular activities.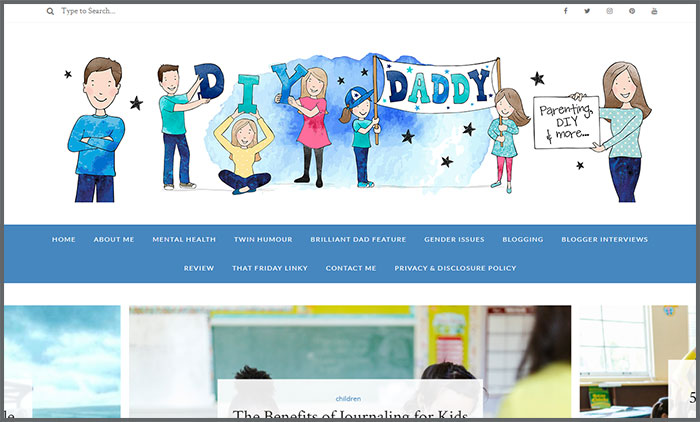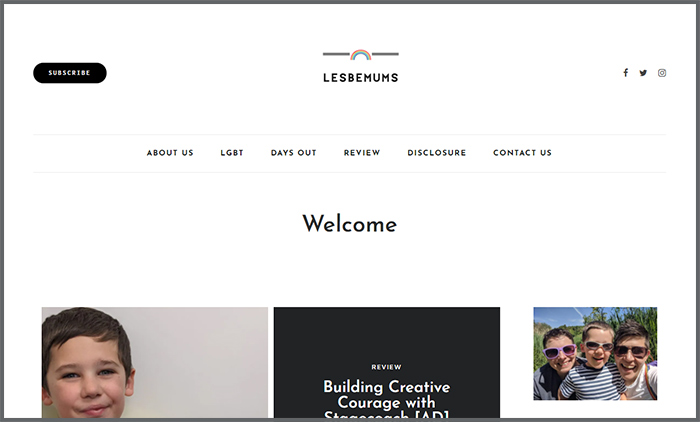 10. LesBeMums
Another triple-threat Vuelio blog ranking favourite (featuring in both our Mum Blog ranking and LGBTQ+ Blog rankings), LesBeMums rises back up the Parenting ranking to join the top ten. Kate and Sharon have been writing about their own motherhood journey since 2012 and share their experiences as an LGBTQ+ family as well as general travel and lifestyle content. Some useful posts for right now – preparing to go camping during bad weather (though, this is useful all year round in the UK), how to get a good night's sleep as well as how to react if someone comes out to you.
∼11 to 20∼
Collaborating with bloggers requires mutual respect and understanding: respect their schedules; take time to read their content to learn their interests; and only contact them if/when they want to be contacted. You can see more advice in our blogger spotlights.  
Profiles of these  blogs and their authors can be found in the Vuelio Media Database.
Through Vuelio's Social Media Index, you can find the UK's top blogs in a variety of sectors including beauty, travel, interior design and many more. Whether you are a blogger, PR professional or journalist, Vuelio's Social Media Index provides an accurate chart for your professional or personal interest.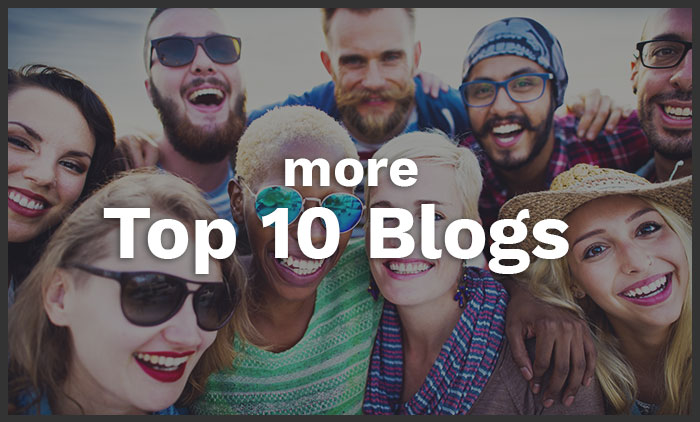 https://www.vuelio.com/uk/wp-content/uploads/2021/11/Top-20-Parenting-Blogs-UK.jpg
430
760
Christina Pirilla
https://www.vuelio.com/uk/wp-content/uploads/2019/09/vuelio-logo.png
Christina Pirilla
2021-11-10 09:40:32
2021-11-10 10:54:27
Parenting Blogs UK Top 20