Parenting Blogs UK Top 20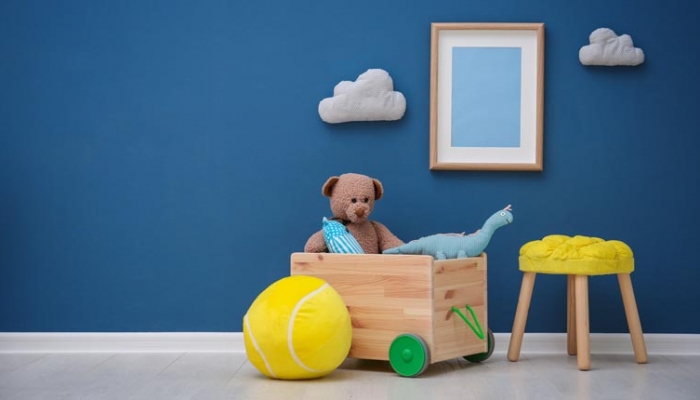 Last Updated 13/11/19
∼1 to 10∼
Jen Walshaw is the blogger behind our number one parenting blog in the UK, Mum in the Madhouse. Tidy and sensical sections on Jen's blog split her family's adventures into Seasonal, In The Kitchen, Arts & Crafts, Activities and Parenting so visitors can find what they need quickly if they're reading from their own family-filled madhouse. Jen aims to be a relatable and authentic voice for her readers, and chronicles the life of her family as a digital photo album with words (digital means less Sellotape and fading pictures, and easier to flick through to find what you need).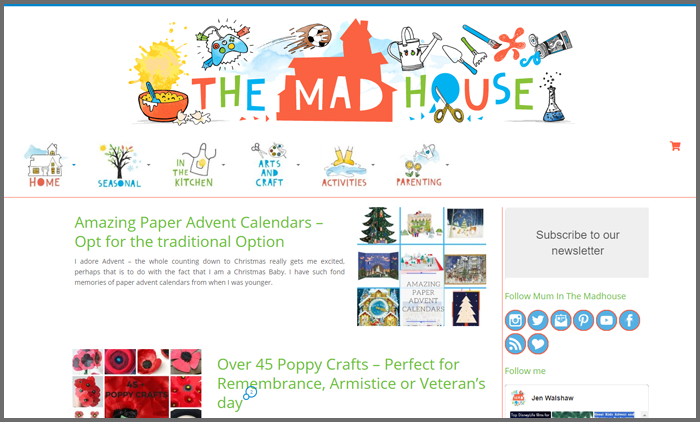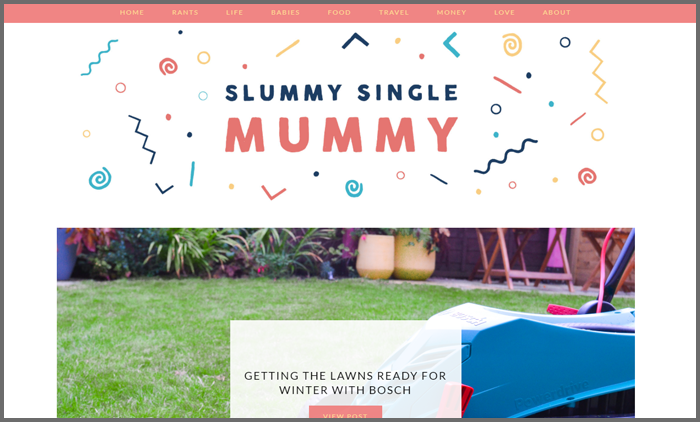 Jo considers herself 'quite probably the best mummy blog in the TA1 postal code area' and we won't argue with her – and not just because she's got a section on Slummy Single Mummy for her 'Rants'. This blog features recipes, food and travel alongside the parenting content, having grown along with Jo's family since launching back in 2009. Now with grown-up children, and even a grandchild, as well as cats (don't forget the cats!), Jo has a big family to write about and we're looking forward to the next ten years of posts.
3. Honest Mum
Blogger and vlogger Vicki started her blog in November 2010 to help her re-find her voice during maternity leave. In the last ten years, the former TV and film director has built up a strong following for her posts on food, business, tech, film, beauty and style. Keeping busy, Vicki pops up on TV as a presenter and parenting expert on occasion, and has spoken about maternal rights, flexible working and perinatal mental health in the House of Commons. We need to lie down just reading all that, to be honest.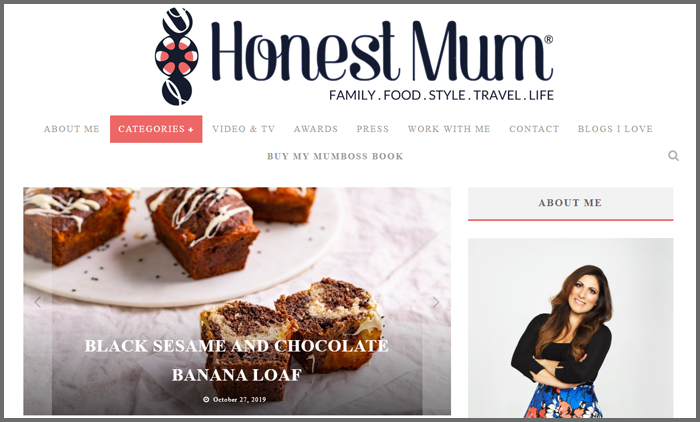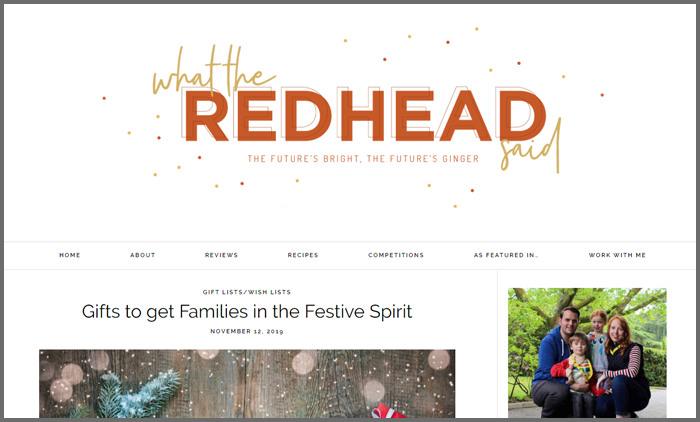 'The future's bright, the future's ginger' says Donna on her blog What the Redhead said. Other things she's said can be found under reviews, recipes and competitions featuring posts from this full-time blogger in Camberley. Writing about the ups and downs of family life with husband Dave and children Athena and Troy, Donna advocates for home births, co-sleeping, baby-led weaning and breastfeeding alongside milestone updates and reviews.
After being blessed with her little boy Monkey (disclaimer: may not be his real name), career woman Clare started blogging to chart the challenges of balancing a job with raising a family. So far so good – Monkey has been joined by little brother Kipper (real name unconfirmed) and Mudpie Fridays shares their activities and ideas for readers with families short on free time. 'Time is the most precious commodity so choose to spend it well,' says Clare – we'd recommend spending some of your time on this blog if you need inspiration for future family adventures.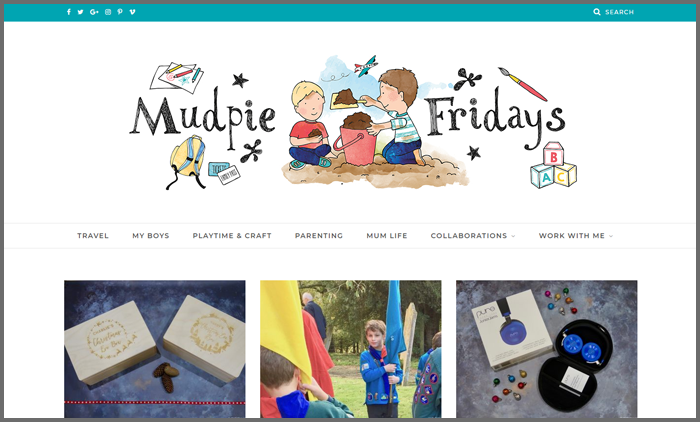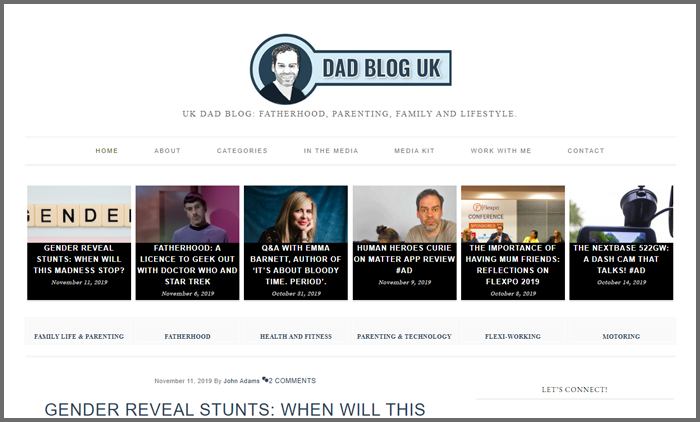 6. Dad Blog UK
Stay-at-home dad turned school-run dad John Adams gave up his career in 2011 to become the main carer for his children. Dad Blog UK is one of few blogs to follow a family since the birth of a child through to school years, and covers difficult subjects including the casual sexism John occasionally faces for his chosen role at home. The blog has enabled him to get out and spread the word about modern fatherhood – he even travelled as far as Canada for the Side By Side fatherhood conference in February this year.
Blogger Sarah (aka Boo) writes about her life with Roo, Tigger and Piglet (her children), covering their family life, home and garden, lifestyle and travel. Unlike Winnie the Pooh, who rarely ventured out of The Hundred Acre Wood, Boo ventures to lots of different places for her blog. There's also lots of write ups for Hogwarts-related trips, so one for Harry Potter fans as well as A.A. Milne.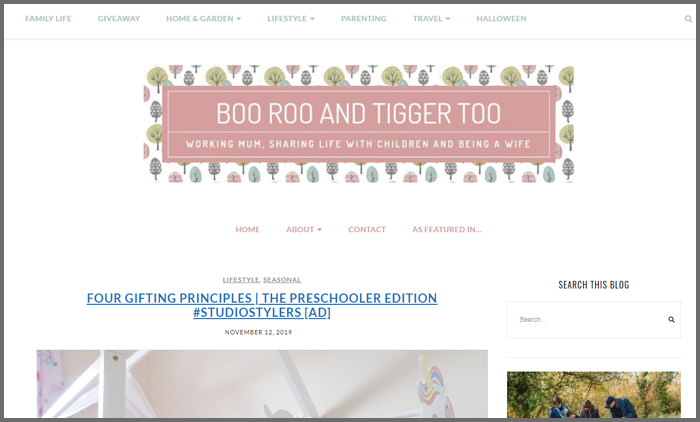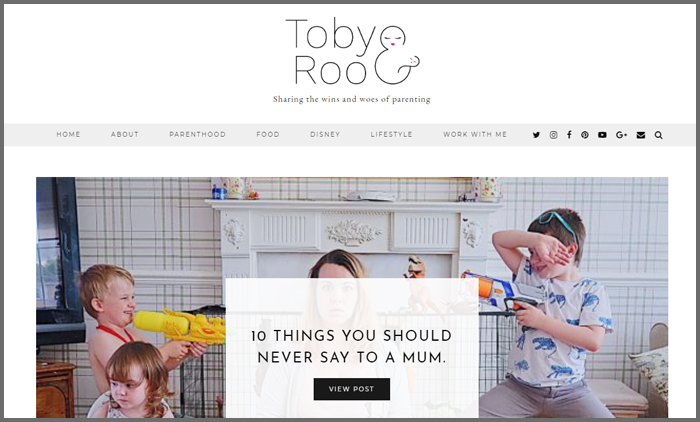 8. Toby & Roo
Sharing 'the wins and woes of parenting', Harriet blogs about motherhood with children Reuben, Tobias and Edith. Despite being in desperate need of a nap, Harriet makes time to write about feminism, equality and letting children be children. You can also find posts on parenthood split by age, food, lifestyle and Disney (AKA all the essentials).
Luckily, it rains a lot in the UK, but also luckily, this blog isn't just for when it's wet outside – Cerys aims to help families set their own goals and live the life they want, whatever the weather. For Cerys and her family, this started with doing an activity a day, and has grown to sharing these ideas for crafting, learning and cooking with other families across the UK. Sample piece of advice from Cerys: 'Realise that if someone does rain on your dreams, then pull on your boots and go and dance in the puddles!'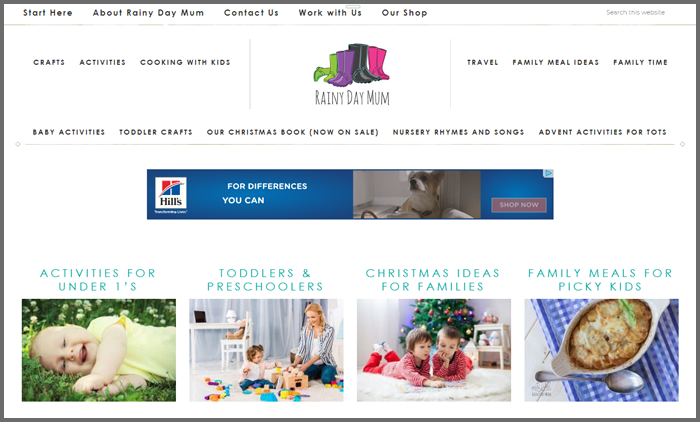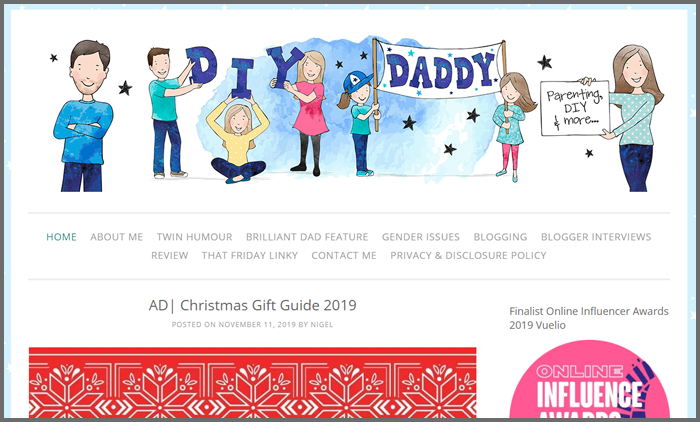 10. DIY Daddy
DIY dad Nigel blogs to share 'the trials and tribulations of bringing up five children whilst trying to maintain my sanity!'. He also shares decorating and DIY knowledge from his 20 years of work as a painter and decorator, so readers can make sure their living situation is as creative and interesting as their family time. Also pretty great – Nigel covers gender-related issues he comes across as a dad, including sexism in stores and gender stereotyping – just as important as being able to put up a shelf when it comes to raising a happy and healthy family.
∼11 to 20∼
Check out more parenting and blogger content, including interviews with mum and dad bloggers, on the Vuelio Blog.
The fundamentals of working with bloggers are the same as with traditional journalists at traditional media outlets: respect their schedules; take time to read their material to learn their interests; and only contact them if/when they want to be contacted.
Vuelio's blog ranking methodology takes into consideration social sharing, topic-related content and post frequency. Profiles of these Parenting Blogs and their authors can be found in the Vuelio Media Database.
Through Vuelio's Social Media Index, you can find the UK's top blogs in a variety of sectors including beauty, travel, interior design and many more. Whether you are a blogger, PR professional or journalist, Vuelio's Social Media Index provides an accurate chart for your professional or personal interest.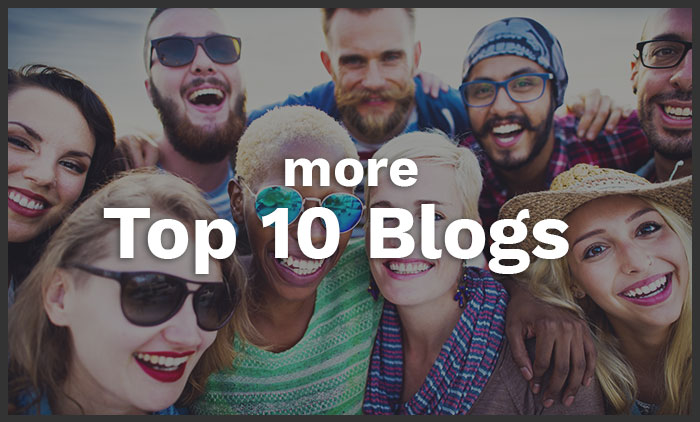 https://www.vuelio.com/uk/wp-content/uploads/2019/11/Parenting-feature.jpg
430
760
Holly Hodges
https://www.vuelio.com/uk/wp-content/uploads/2019/09/vuelio-logo.png
Holly Hodges
2019-11-13 11:31:32
2019-11-13 11:31:32
Parenting Blogs UK Top 20