Personal Finance Blogs UK Top 10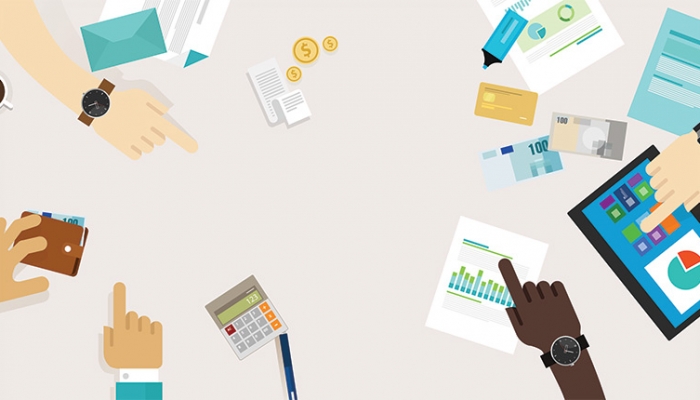 This ranking was last updated 14/10/2020.
Vuelio uses a proprietary algorithm to create these rankings, based on topic-related content in blogs on its system – you can read more about the process here. Our research team actively seeks out new blogs and bloggers for inclusion, but if you think we've missed someone, please get in touch to let us know.   
1. Monevator
Still on top of our personal finance blog ranking is Mark Donald, who keeps his readers 'monevated' at Monevator. Sharing 'motivation for armchair investors' in the channels Earning, Investing (and Passive Investing), Monevation, Property and Compare Brokers, this blogger is all about money – whether making it, saving it, growing it and, sometimes, spending it. Working with co-blogger The Accumulator, Monevator Mark aims to inspire his readers and encourages them to do their own research to find the best path to follow when it comes to investment. 'Want to make money?' asks Mark – if the answer is 'yes', check out this blog.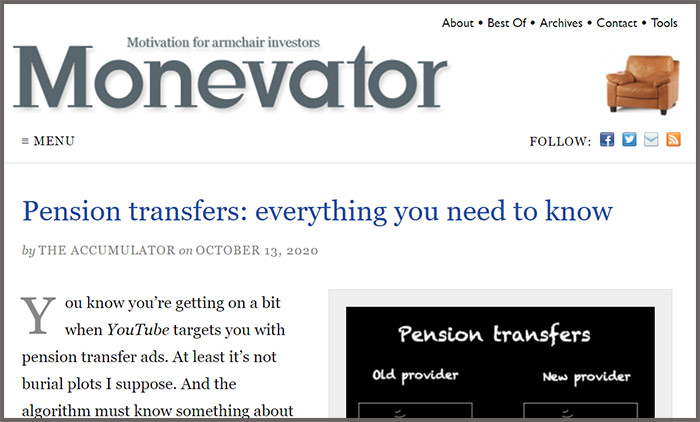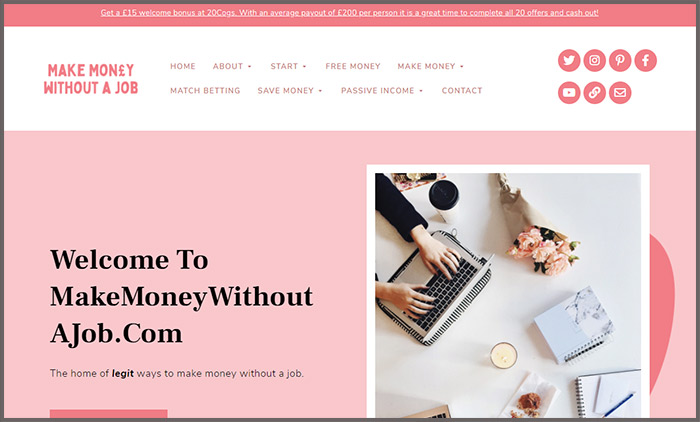 The Blogger Formerly Known as EmmaDrew.Info is now blogging as Make Money Without A Job and continues to share ways to save money and make money with her readers. Offering real advice on how to charge-up earnings, make extra £££s online, save more and connect with those hoping to do the same, Emma knows what she's blogging about and has featured on the BBC and in the Daily Mail, Closer and love it! magazine. Get started on your money-making journey here with the blog's advice on figuring out which 'side hustle' is best for you, and stick around for budgeting, betting (responsibly) and saving.
Packed full of ideas for earning a decent living while working from home (WFH – something we're all having to become more au fait with in 2020) is The Money Shed. Keeping the shelves of the shed stocked with ideas and opportunities is blogger Jon Gutteridge, who started his own online money-making journey with filling out surveys and discovered much more out there. There are over 13,000 unique visitors to the blog each month profiting from the knowledge and experience shared at The Money Shed. 2020 has been particularly tough when it comes to earning and saving – if you've been struggling, read Jon's recent posts on earning during the coronavirus pandemic.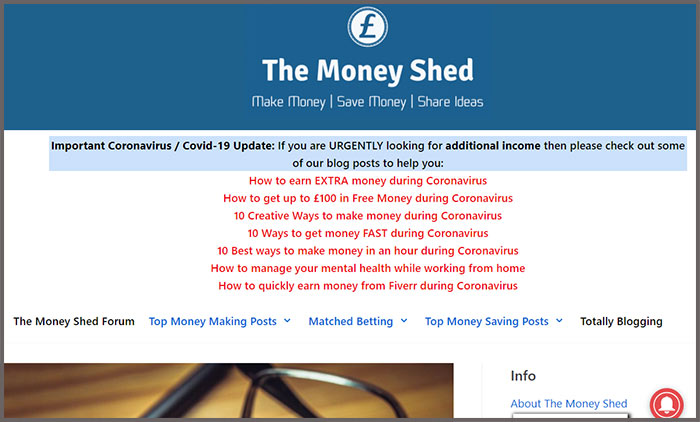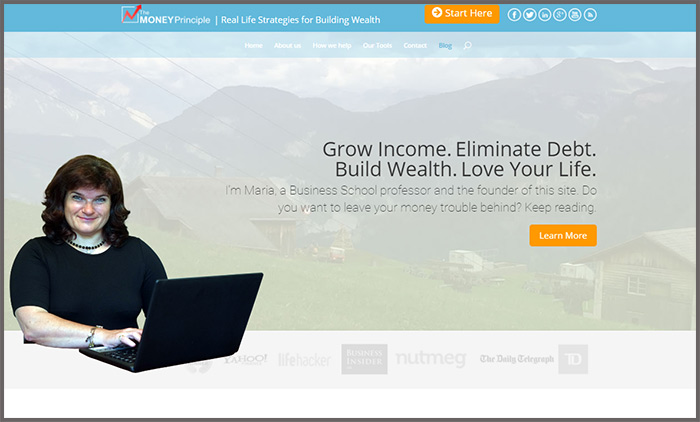 The principles of battling budget troubles and getting back in the black is what business school professor Maria Nedeva hopes to share with her audience. Here, readers looking for advice can learn how to grow their income, work on minimising and eliminating their debt and live a more financially-stable life. Featuring posts around the pillars 'Make money', 'Control spending', 'Get out of debt' and 'Invest for the future', The Money Principle also has a guide for navigating the blog's archive of useful content. 'I've dedicated myself to teaching people in financial trouble how to build sustainable wealth,' says Maria – go see what you can learn.
5. Finance Girl
Here to save the day is Finance Girl, who doesn't need superpowers or a garish lycra super-suit to make a difference to those in need of her help. The Clark Kent to Finance Girl is Julie Cheung, who started blogging as a way to document her own financial journey and found herself wanting to learn more about personal finance and matters of money. In addition to experiences in trading, Julie has also competed in Olympic weightlifting so is well placed to help her readers with sharing and overcoming the weight of financial issues. Read up on resources regarding Shopping, Finance, Business, Retirement and more.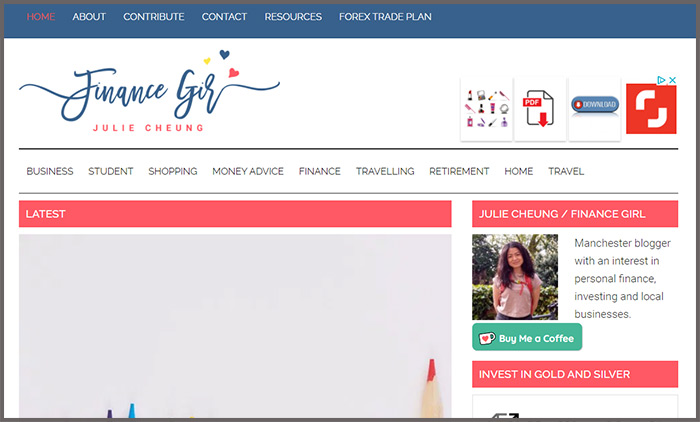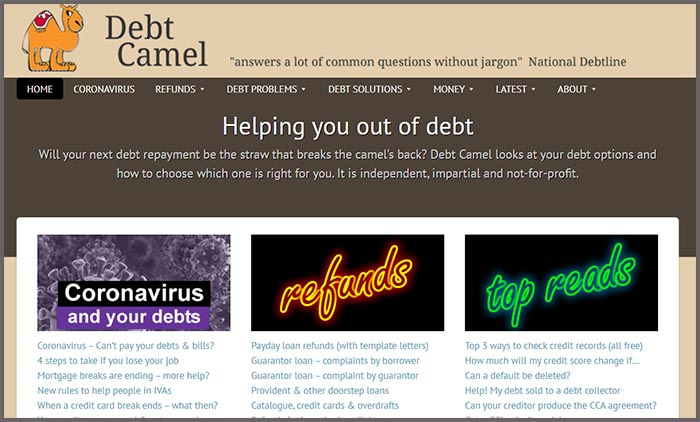 6. Debt Camel
Aiming to be impartial, this not-for-profit independent blog comes from Sara Williams, who has been sharing solutions for debt repayment and management since 2013. National Debtline has said Debt Camel 'answers a lot of common questions without jargon', which is useful when you don't have the time/the will to Google complicated financial vernacular. Aiming to help stop her audiences' next debt repayment being 'the straw that broke the camel's back', the blog is split into sections on Money, Debt Solutions, Debt Problems, Refunds and Coronavirus.
Here to help others achieve financial independence in their lives is The Humble Penny's founder Ken Okoroafor, who managed to master money and become financially independent himself at the age of 34 following struggles as a student and immigrant. This blogger encourages his audience to read and learn about money, creating side hustles, investment, saving and budgeting, managing debts, living generous lives, building relationships and more. And finding what you need is easy – start at the 'Start Here' section and let Ken help you find 'financial joy'.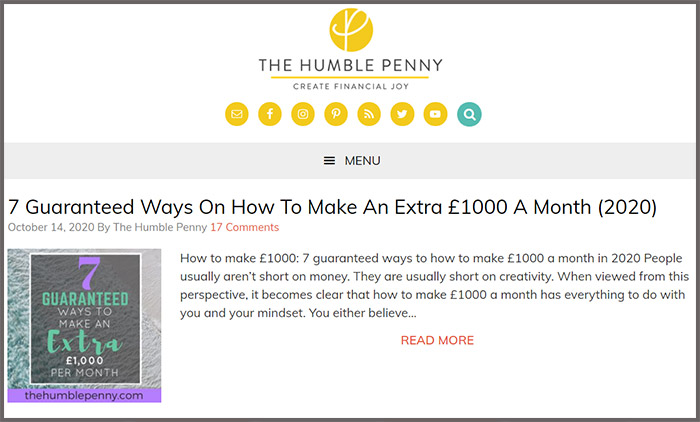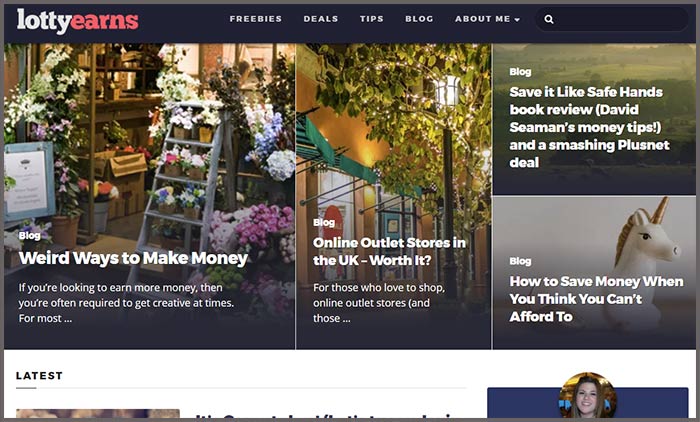 8. Lottyearns
The 'Lotty' busy blogging about earning at lottyearns is Charlotte Burns who brings experience from her days as the original DealsHunter foraging for quality financial finds over at MoneySavingExpert. For good deals and glitches (the good kind that lower prices online), check out her tips and tricks – 'this is the place you want to be, if you want to see the very best deals and tips (all unbiased), articles and general gossip,' says Charlotte. Recent posts at Lottyearns – weird ways to make money, saving when you think you can't afford to and reducing food waste to save yourself some extra spends.
9. Skint Dad
Being a skint dad – or a skint anything – really sucks, so Ricky and Naomi Willis are making 'every penny count' on their blog Skint Dad. Save money, make money, manage money and master cheap recipes while checking out deals with the Willis', who 'know every penny counts, so we're sharing resources, tips, tricks and deals that will keep more money in your pocket'. Find answers on cutting back on your food bill, saving for upcoming rainy days and trying out inventive new ways to increase your income.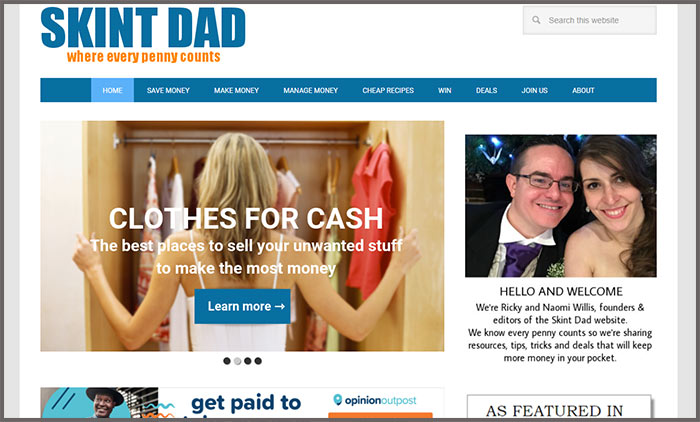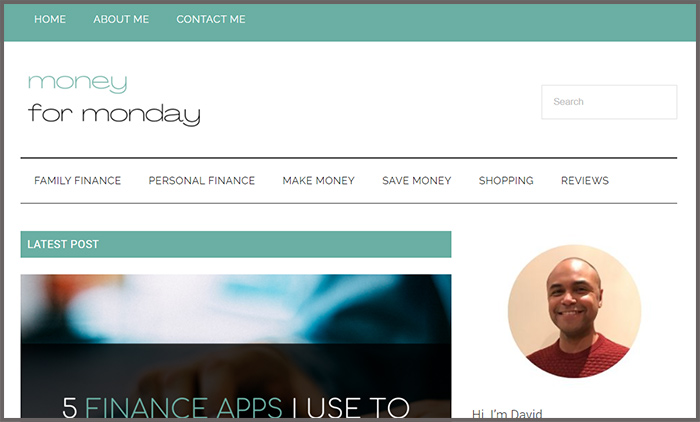 10. Money for Monday
Making money for every day, not just Mondays, is what blogger David is here to help with, writing about life, work and reviews on products and services that he's used (both the good and bad ones). Started by David as a way to share on one of his favourite subjects, the blog has since expanded from its original focus on personal finance to family finance as his own family has grown. Having a history of ups and downs in business and finance, this blogger has experience on making the most of your own finances. Or, rather, in David's own words: 'this blog probably won't make you a millionaire anytime soon, but if it does, don't forget about me, will you?'
Collaborating with bloggers requires mutual respect and understanding: respect their schedules; take time to read their content to learn their interests; and only contact them if/when they want to be contacted. You can see more advice in our blogger spotlights. 
Profiles of these  blogs and their authors can be found in the Vuelio  Media Database.
https://www.vuelio.com/uk/wp-content/uploads/2020/10/Personal-Finance-Blogs.jpg
430
760
Christina Pirilla
https://www.vuelio.com/uk/wp-content/uploads/2019/09/vuelio-logo.png
Christina Pirilla
2020-10-14 10:15:41
2020-10-14 10:41:16
Personal Finance Blogs UK Top 10