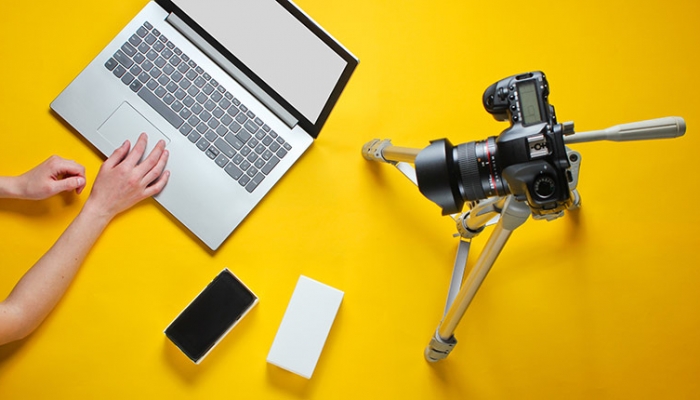 This ranking was last updated on 03/02/2021.
Vuelio uses a proprietary algorithm to create these rankings, based on topic-related content in vlogs on its system – you can read more about the process here. Our research team actively seeks out new vlogs and vloggers for inclusion, but if you think we've missed someone, please get in touch to let us know.
1. PewDiePie
Still at the top of this ranking is the infamous PewDiePie, whose influence is undeniable. With 107 million subscribers and ten years of YouTube uploads behind him, fans are ready to follow and support the Swedish vlogger whatever the platform and regardless of controversy. With reports that PewDiePie aka Felix Arvid Ulf Kjellberg will be making a move to Facebook video and his announcement of a rebrand to a VTube format (that's 'using a 'virtual'/animated avatar', fact fans), we'll see where he ranks among UK faves next year.
2.  KSI
Still most known as a vlogger, despite high-profile boxing matches with the Paul brothers, KSI stays high up in the second spot. Having started with commentary videos on FIFA games, KSI's talents have since taken him to boxing rings, recording booths (most recently with Anne-Marie and Digital Farm Animals, no less) and even the Great British Bake-off tent – check out how he does against Baking Heavyweights Paul Hollywood and Prue Leith later this year.
Billy Wingrove and Jeremy Lynch are here with the 'Ultimate Soccer Skills Channel', where you can find their mix of tutorials on match-play, football-focused entertainment, pranks and live performances. Their first challenge of 2021? An 'Intense Speed Race' against Cristiano Ronaldo. And if you aren't quite ready to leave the good bits of 2020 behind, check out their compilation of the top 10 goals shared on their channel last year.
4. Ali-A
Calling all Ali-A Army recruits – Ali-A/Alastair Aiken rises a few places this year to take the fourth spot in our ranking of what vlogger fans in the UK are watching. 'This is my place to share videos of me having fun playing games!' says Ali-A, who aims to provide the 'best place for gaming news and gameplays' on the net. Fans of gaming platforms old and new will find a lot to enjoy here, and if Fortnite has been your go-to during lockdown, this vlogger is sharing some of the game's biggest secrets.
5. Miniminter
Miniminter's Simon Minter certainly has much more than a mini following online, with 9.19 million people subscribing to his main YouTube channel, 2.9 million following him on Twitter and 4.1 million keeping up to date on what he's up to via Instagram. A master of the vlogging medium, Miniminter is a canny creator indeed – check out his take on whether 2020 was 'the worst year so far…' and even his current relationship status.
DanTDM – or Daniel Robert Middleton, if you're feeling formal – has the diamond-grade content when it comes to sandbox video game Minecraft. Perfect for our current socially-distanced times, the most threatening things you'll find in the game are made up of pixels, so let DanTDM lead you through starting a Minecraft SMP before moving to his coverage of slightly-more-scary game Among Us. And if you need advice on creating the ideal place to play the games yourself, take a look at his recent video on creating a comfy gaming set up.
7. LDShadowLady
Sticking with gaming (because there's not much else to do during lockdown, and watching a vlogger reading isn't going to cut it), the next top vlogger on our list is LDShadowLady, also known as Lizzie. 'Minecraft is love. Minecraft is life' is just one of the lessons to learn from Lizzie, who loves vlogging mini-games, mods and indie greats. Gamers looking for something a little less blocky can also check out her playthroughs of Sims 4 and much, much more.
8. Deji
Introducing himself on his YouTube About page as a '23 year old Man Child', Deji is being very humble. With a growing 10.2 million subscribers, 2.4 million Instagram followers, 1.3 million Facebook followers and 2 million Twitter followers (and counting), fans flock to Deji's vlogs for his mix of roast, prank, reaction and comedy videos. Deji doesn't avoid the more serious aspects of being a vlogger, and life in 2021, however – his recent content covers mental health and encourages his fanbase to talk to and support each other.
The past, present and future continues to be bright for vlogger Patricia Bright, whose content attracts huge audiences on her main YouTube channel as well as on The Break, her finance-focused online home. Find financial, career and personal development videos there, and pretty much all the other aspects of modern life at the Patricia Bright channel – 'style advice, I'm here. Random life advice, I'm here'. Probably of particular use right now, her advice for self-care essentials, 'because the world is on fire and I need my peace' (mood).
10. More Zoella
And no UK vlogger ranking can be complete without one of this nation's most high-profile and highly discussed vloggers, Zoella. Hitting the headlines again this month, Zoe Sugg is without a doubt still a huge influence on the vlogging scene and continues to attract thousands upon thousands of views from fans who have been following her since her first upload way back when (well, 2009). If the current conversation on her content isn't for you, catch up with her crafty content from over the Christmas period.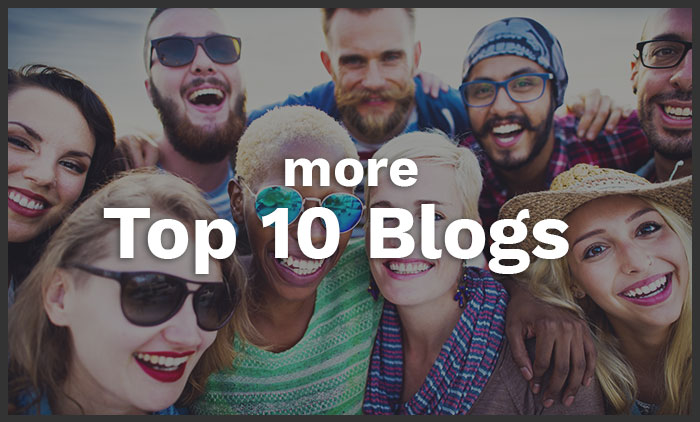 Collaborating with vloggers requires mutual respect and understanding: respect their schedules; take time to read their content to learn their interests; and only contact them if/when they want to be contacted.
Profiles of these  vlogs and their vloggers can be found in the Vuelio Media Database.
https://www.vuelio.com/uk/wp-content/uploads/2020/01/Top-UK-Vlogs.jpg
430
760
Holly Hodges
https://www.vuelio.com/uk/wp-content/uploads/2023/09/vuelio-logo-200px.png
Holly Hodges
2021-02-03 10:15:45
2021-02-03 11:22:17
Top 10 UK Vlogs