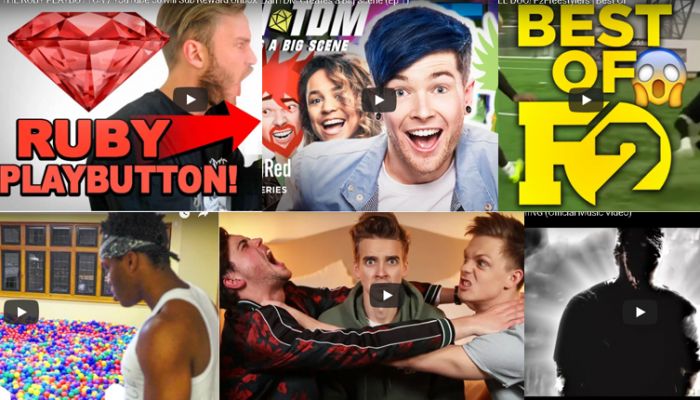 Updated on 24/01/17. 
1. PewDiePie
Retaining his top position is YouTube sensation and controversial star, Felix Kjellberg – more commonly known by his online alias, PewDiePie. Swedish born Felix left his job and dropped out of university to work on his YouTube account and, with over 60 million subscribers on YouTube (a rise of some eight million since last year), PewDiePie is still the most subscribed-to channel in the world – even ahead of the likes of Justin Bieber and Taylor Swift. PewDiePie features humorous commentary and reaction gamer reviews, as well as controversial pranks and opinions that have recently eclipsed his other content.
Still in second position is Dan Middleton's TheDiamondMinecart (or DANTDM). While last year we were discussing a media storm he caused by blowtorching a penguin Hatchimal, Dan Middleton is now famous for being the highest paid YouTuber of 2017. Boasting over 17 million subscribers (up from 14 million last year) and with a Guinness World Record under its belt, TheDiamondMinecart is a dedicated Minecraft-focused vlog that still posts gaming videos on a daily basis.
Up five places, F2 Freestylers is a vlog dedicated to freestyle football entertainment and match-play tutorials. Created in 2011 by Billy Wingrove and Jeremy (Jezza) Lynch, the channel has nearly seven million subscribers and shares football techniques from the duo. Tagged as 'the ultimate soccer skills' channel, F2 Freestylers is guaranteed to leave viewers amazed and impressed.
4. Miniminter
Created by Simon Minter, Miniminter has established itself in the 'Let's Play' community, by creating FIFA gaming walk-throughs and reviews. As well as posting gaming videos, other posts include collaborations with top YouTubers and hilarious challenge videos and games with vlogger community friends including KSI and FIFA Manny.
5. KSI
Originally created as a FIFA review channel in 2009, KSI rose to online fame and continues to attract fans by posting game walk-throughs, outlandish (and sometimes controversial) comedy clips and raps. Now with over 17 million subscribers and a string of high-end, high production music videos, KSI is definitely one to watch.
6. ThatcherJoe
ThatcherJoe was created by Joe Sugg in 2011 and has a following of over eight million subscribers. Joe's videos contain a variety of challenges and pranks, as well as collaborations featuring other high profile YouTubers, including his sister Zoella, Alfie from PointlessBlog and Oli White.
Danisnotonfire has jumped up from last year's 10th position. Created by Dan Howell after his friends convinced him to continue to post videos on his channel, danisnotonfire is tagged as 'the internet support group for people that hate people'. Alongside his friend Phil Lester, Dan's channel shares a variety of comic commentary, including 'How to survive exams', as well plenty of memes.
8. Caspar
South African born Caspar Lee's self-titled YouTube channel was created in 2011 and now has over 7.5 million subscribers. Caspar's hilarious YouTube channel provides prank videos with other vloggers, including ThatcherJoe and Jack Maynard, as well as bloopers and fail vlogs.
Brought to you by Louise Pentland, SprinkleofGlitter is a vlog based on all things beauty, make-up, fashion, and now baby! Aside from sharing beauty hauls, the focus of SprinkleofGlitter has changed in the last year to track her pregnancy and recent birth of her second child. Louise's charming and upbeat persona attracts her audience of over 2.5 million subscribers, and keeps them coming back for more.
10. Zoella
Gone are the days when Zoe Sugg is referred to as simply a vlogger as she is now a household name and brand. Zoella posts beauty and make up reviews, videos with her boyfriend and fellow YouTuber, Alfie Deyes, and brother, ThatcherJoe. Zoe's YouTube channel features make up tutorials and fashion hauls, and continues to be one of Britain's most influential YouTube accounts, despite a recent reduction in the number of videos she's posted.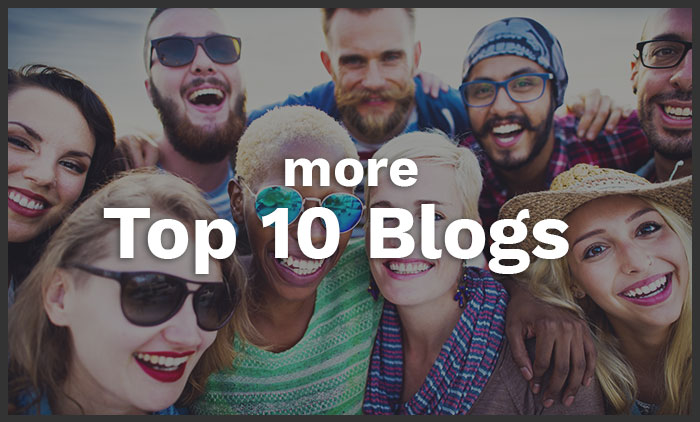 The fundamentals of working with vloggers are the same as with traditional journalists at traditional media outlets: respect their schedules; take time to read their material to learn their interests; and only contact them if/when they want to be contacted.
Vuelio's vlog ranking methodology takes into consideration social sharing, subscribers, topic-related content and post frequency. Profiles of these vlogs and their authors can be found in the Vuelio Media Database.
https://www.vuelio.com/uk/wp-content/uploads/2017/01/Top-10-vlogs.jpg
430
760
Merryn Williams
https://www.vuelio.com/uk/wp-content/uploads/2015/10/vuelio-logo-transparent.png
Merryn Williams
2018-01-24 09:30:45
2018-01-30 15:26:19
Top 10 UK Vlogs