Men's Lifestyle Blogs UK Top 10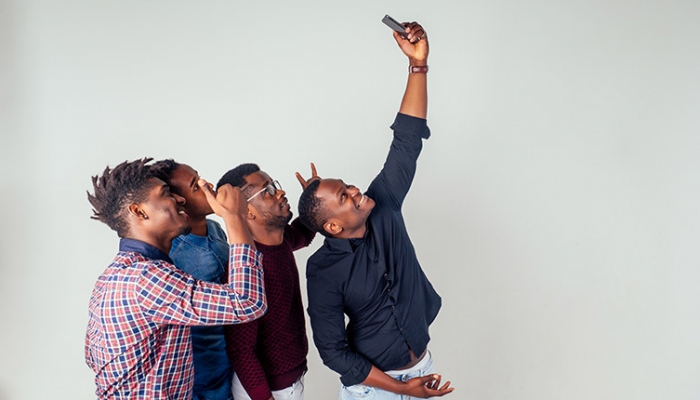 This ranking was last updated 14/04/2021.
Vuelio uses a proprietary algorithm to create these rankings, based on topic-related content in blogs on its system – you can read more about the process here. Our research team actively seeks out new blogs and bloggers for inclusion, but if you think we've missed someone, please get in touch to let us know.   
Staying on top of the Men's Lifestyle ranking is Craig Landale's Menswear Style, which has been helping men find the best out there when it comes to fashion, lifestyle, style and grooming since its launch in April 2012. For what to wear out on the street, click on whoever is wearing what you like in the Street Style section, and for fancier occasions, check out recent features on what 'Investment Pieces' really mean, seven things you shouldn't wear in the workplace and why casual wear doesn't have to mean sloppy dressing.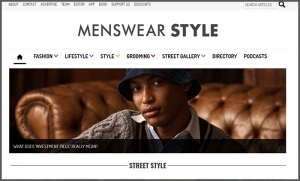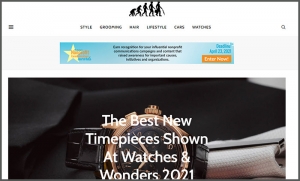 Chris Beastall's Ape to Gentleman has evolved along with its readership since its creation back in 2009. While the big styles 12 years ago were deep v-necks, stripes and embroidered shirts, Ape to Gentlemen's recommendations for life in 2021 are very different. Men looking to bring some style into their life can find advice on how to build the ultimate men's minimalist wardrobe, which sneaker brands are the greatest in the world today and even picks for stylish electric bikes for getting out and about.
No man looking for advice on things to do, or hair, grooming and fragrance has to figure these things out for themselves anymore when Robin James of Man For Himself is here to help out. Unfiltered honesty is what you'll find here – 'no BS, no dodgy dealing, just complete transparency and honesty in our reviews'. This no-nonsense and straight-up approach also extends to the website's harder-hitting features, including a recent piece on why the pandemic has meant a rise in compulsive behaviour – definitely worth a read.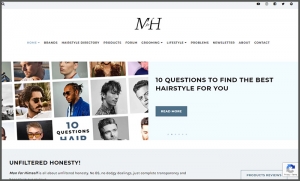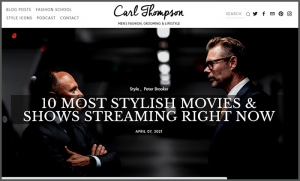 Carl Thompson is the founder of men's fashion brand Hawkins & Shepherd, has featured in magazines including GQ and is busy with his eponymous blog. Sharing insight on men's fashion, grooming and lifestyle in sections including Fashion School and Style Icons, Carl has ideas for how to improve all aspects of your life. Find out how to dress like you've won the lottery, some amazing pieces of art for your pet, and the most stylish films and TV shows streaming now.
Making its way up two places on this ranking is Maketh The Man, co-editors Callum Watt and Anton Welcome's online space for men's lifestyle and travel. Callum and Anton, AKA #TeamMaketh, share the good things in life across the sections Travel, Food & Drink, Fashion, Accessories, Grooming and Tech, meaning pretty much everything is covered. 'Whilst the Mark Twain quote does say "Clothes maketh the man",' says #TeamMaketh. 'We actually think it's the finer details that make an outfit really pop.'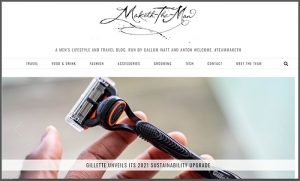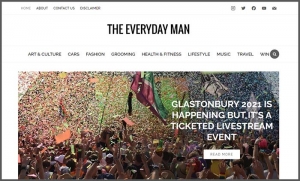 Since 2012, The Everyday Man has been hard at work curating a mix of 'all things fitness and lifestyle' for its readers. Check out posts on fitness, health, fashion, grooming, travel, technology, music, the arts, culture and cars as well as 'open and honest product reviews'. For what to buy if you're looking for new earbuds, read up on the best available in the Tried & Tested section and if you're thinking about getting a dog there's also the team's take on the key factors to consider before making the big decision.
Anthony McGrath, the founder of Clothes Make the Man, is of the point of view that there isn't enough out there catering to the everyday kind of guy, or 'as Mark Twain put it, "Naked people have little or no influence on society". Couldn't have put it better meself, Mark.' Believing that everyone should have a voice, and choice, when it comes to 'all matters of a sartorial nature,' Anthony aims to inform on all things that affect his readers and the clothes they buy, whether the budget is more Primark or Prada-size – 'Think of me as your agony Ant'.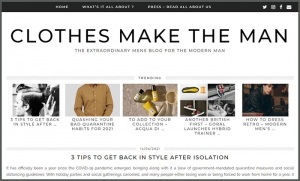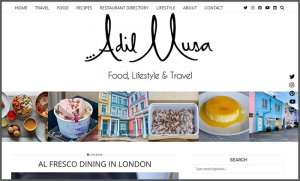 8. Adil Musa
Up a place from last year is Adil Musa, who invites readers to 'come and experience the journey… where I will take you on breathtaking adventures to exotic locations'. If, like most of us, you've been stuck at home a lot this year, travel vicariously through Adil's content on Travel, Food, Recipes, Lifestyle and his Restaurant Directory. This blogger loves to 'share experiences with a nice community where people can come together and enjoy a meal' – go join him for his next one if you feel the same.
New to the Men's Lifestyle ranking this year is The Dapper Chapper, which aims to help those who enjoy the finer things in life go out and get them. Founded by Adam Tanous and now featuring a full team of bloggers from London and Edinburgh, the ethos behind the blog is 'to see every man have the confidence to explore their own individual style, no matter their taste, style or budget – There is a Dapper Chapper inside you all!' So, go grab what you need from the Style, Lifestyle, Grooming and Places To Go sections, chaps.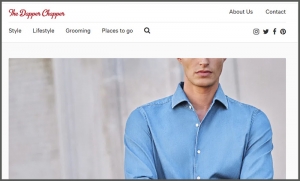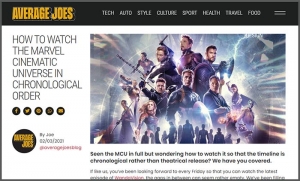 10. Average Joes
Still anything but average is Average Joes, where 'honest and timely' updates focus on topics including sport, men's fashion, culture, lifestyle, travel, gadgets, film and motoring. For your work life, there's advice on the ultimate working from home set-up and for home life when you're not working, there are round-ups of shows to binge watch, guidance for watching the Marvel Cinematic Universe in chronological order and thoughts on whether Godzilla vs Kong is rubbish but fun, or just fun. Or just rubbish. There's room for both.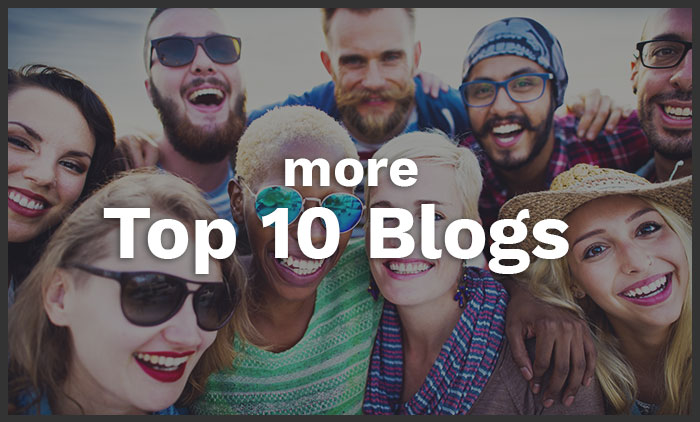 Collaborating with bloggers requires mutual respect and understanding: respect their schedules; take time to read their content to learn their interests; and only contact them if/when they want to be contacted. You can see more advice in our blogger spotlights. 
Profiles of these  blogs and their authors can be found in the Vuelio  Media Database.
https://www.vuelio.com/uk/wp-content/uploads/2021/04/Mens-Lifestyle-UK-Blogs.jpg
430
760
Holly Hodges
https://www.vuelio.com/uk/wp-content/uploads/2023/09/vuelio-logo-200px.png
Holly Hodges
2021-04-14 09:40:57
2021-04-14 09:59:08
Men's Lifestyle Blogs UK Top 10