Men's Lifestyle Blogs UK Top 10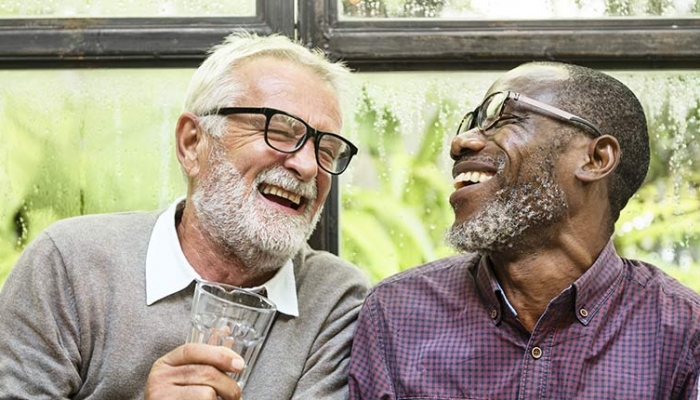 This ranking was last updated 23/09/2020.
Vuelio uses a proprietary algorithm to create these rankings, based on topic-related content in blogs on its system – you can read more about the process here. Our research team actively seeks out new blogs and bloggers for inclusion, but if you think we've missed someone, please get in touch to let us know.   
Still very much in style when it comes to men's lifestyle blogging is Menswear Style, founded back in April 2012 by Craig Landale. Now a leading digital publication for men looking for top lifestyle, fashion, style and grooming recommendations and round-ups, the blog aims to cover the latest runway collections, highlight the highstreet in its street style gallery and even give advice for getting the best deals when travelling by train or choosing your ideal road trip vehicle. Whether you're heading out or staying in, in fact, Menswear Style has you covered for what to wear, what to do and how to keep feeling good (check out its recent post on the top five immune vitamins to try if you need a boost).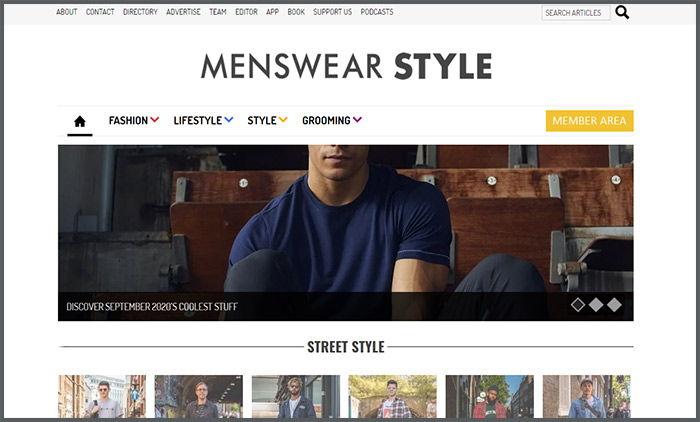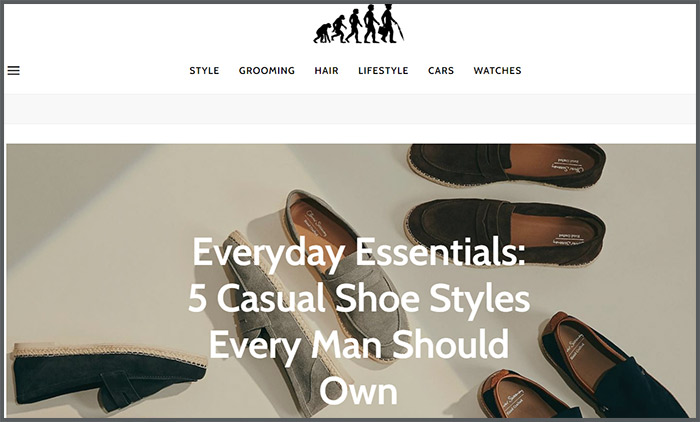 Launched in 2009 by Chris Beastall, Ape to Gentleman has evolved to become a super-successful lifestyle, style, grooming, hair, cars and watches blog for men with advice and tips from a team of expert contributors. Dedicated to 'timeless yet contemporary style, intelligent living and value,' the Ape to Gentleman even has a Ten Commandments of Menswear to adhere to if you don't know where to start when evolving your own sense of style and the 'manual to modern life' that is the Lifestyle section. And with advice on topics like healthy home delivery, streaming services and the best sports documentaries, modern life (or at least, a good part of it) doesn't have to be so confusing.
And a familiar face, if you checked out last week's UK Top 10 Beauty Blogs (or last year's Men's Lifestyle Blog ranking) is Robin James at Man For Himself. This blog and YouTube channel covers lifestyle, hair, grooming and fragrance for men developing their 'own sense of self' who are on the search for 'the kind of products and experiences that work for them'. If you're looking for a little lifestyle inspiration, check out Robin's Lifestyle channel for food and drink, travel, fitness, wellbeing and opinion pieces. Look after yourself by upgrading your skincare routine, perusing Robin's picks for sustainable watches, and read up on pioneering research into erectile dysfunction and strategies for maintaining mental wellbeing.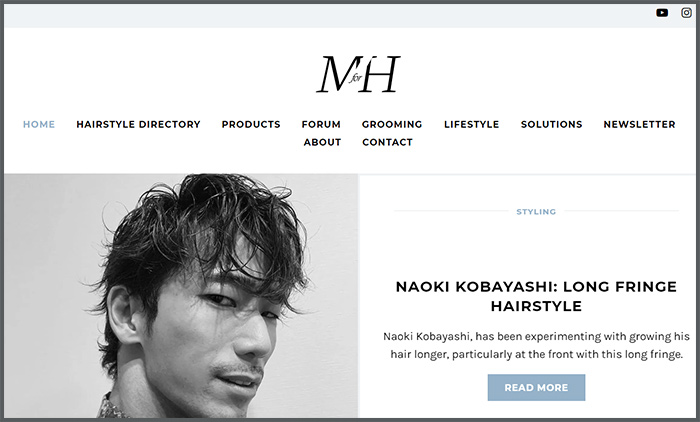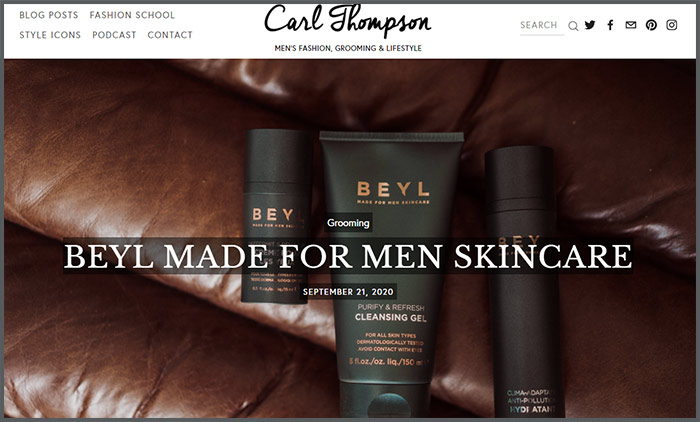 Having featured in publications like GQ and ShortList, Carl Thompson is well known in men's lifestyle circles. His eponymous blog, and vlogging channel, are where he shares thoughts on style, grooming, travel, dating, cars, tech, fitness, business, food and drink, and much more. Most recently on the blog – luxury beauty advent calendars launching in time for this steadily-approaching festive season, fancy fountain pens as an accessory, vegan and cruelty free pet products for your dog and how to transform your home office. And as the founder of men's fashion brand Hawkins & Shepherd, Carl knows what's hot (and not) in fashion – see his critiques of Robert Downey Jr.'s style choices and Rami Malek's predilection for patterned shirts.
Offering a 'curated mix of all things fashion, fitness and lifestyle' for men, The Everyday Man was launched in 2012 and has attracted many readers in need of online health, fitness, travel, fashion, technology, arts and culture, music, grooming and car content. Open and honest product reviews are the focus, as well as expert insight into top travel destinations and the world of fashion. Over in its Lifestyle Channel are celebrations of National Rum Punch Day (sorry if you missed it this year), pizza oven tests, earphone try outs and studies of the best hard seltzers now available in the UK – cheers!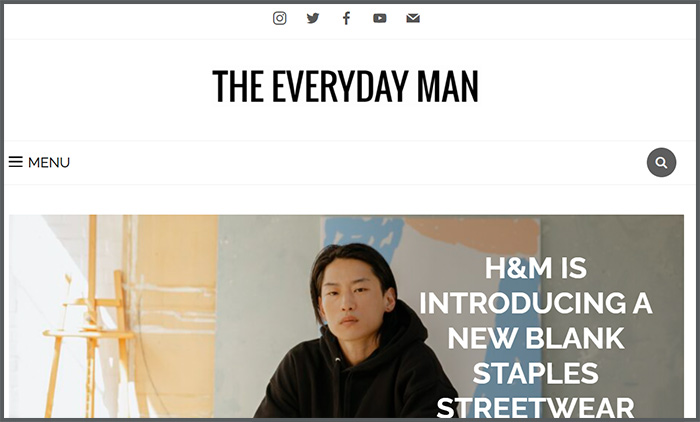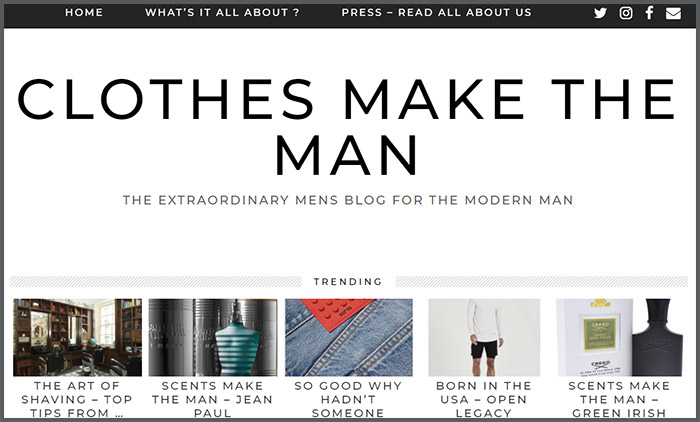 This 'extraordinary men's blog for the modern man' is all about the 'ordinary' kind of fella, as the blog's 'What's it all about?' page puts it (alongside a fitting quote from Mark Twain: 'Naked people have little or no influence on society'). Feeling that the everyday guy on the street – 'essentially me and you' – haven't had much of a voice when it comes to style and fashion, Clothes Make The Man's Anthony McGrath aims to inform on all manner of matters that affect men, from clothes, grooming products, weekends away, film reviews and exhibitions, to all-round interesting things. 'We will be your invaluable guide, your one stop, your good mate,' promises the blogger, who also offers himself as an 'agony Ant' for readers in need of any extra advice.
Also helping to 'make the man' when it comes to living good and full lifestyles are co-editors Callum Watt and Anton Welcome at Maketh The Man, who share fashion, tech, going out, travel and style content with their readers. And what makes up the men behind this blog? Callum is the creator and chief editor, who loves a blazer and waist coat combo, and is the person to go to if you want to borrow a fine pair of brogues. And co-editor Anton Welcome is who to turn to for motorbike matters, fashion and food finds, and wine and spirit menus to sample. Additional contributors also add to the mix, which has moved beyond its original focus on male jewellery and has grown to be a top lifestyle blog for men in the UK.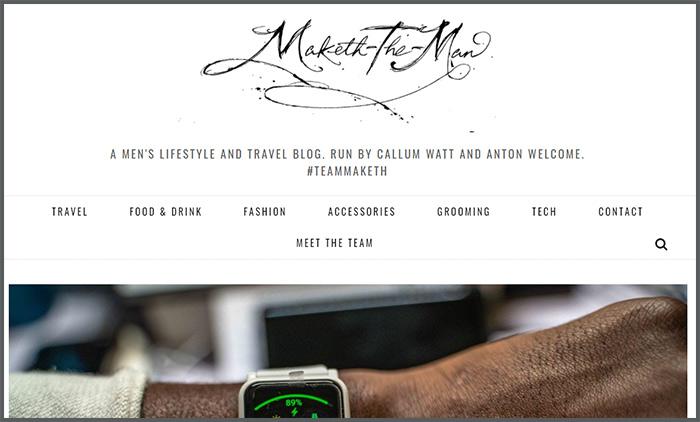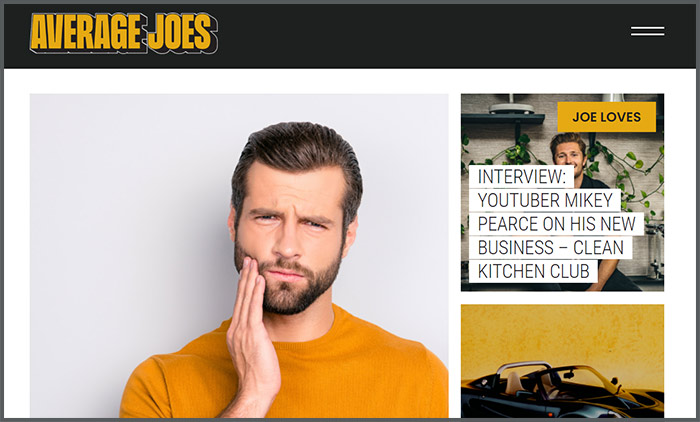 8. Average Joes
Certainly not average is Average Joes, an independent lifestyle magazine for men covering topics including technology, autos, style, culture, sport, health, travel and food. Brother to sister site Average Janes, Average Joes aims to 'bring the world' to its readers' digital devices, sharing 'honest and timely' updates. Originally launched as a hobby, the site was acquired by Green Seven Media this year and has a team of 'talented and somewhat troubled' contributors posting their aspirational and informative best. Check out the nicest cars, craft brews, gaming launches, villa getaways and even how to deal with everyday issues like beard dandruff.
9. Adil Musa
Adil Musa's blog is a space for all things food, lifestyle, travel, events and attractions which are guaranteed to 'make your mouth water'. 'Come and experience the journey with me, where I will take you on breathtaking adventures to exotic locations,' says Adil, who has been busy checking out Middle-Eastern inspired cafes serving Arabic coffee and cakes in London, Bombay-inspired restaurants bringing Indian food to the capital, as well as recipes you can try at home for Nutella mug cake and the ubiquitous summer drink sensation of dalgona coffee – this time in the form of rose dalgona milk (sounds delicious, and definitely worthy of some mouth watering).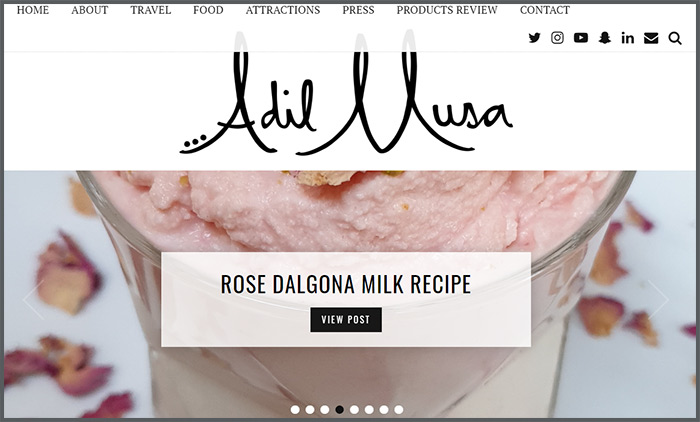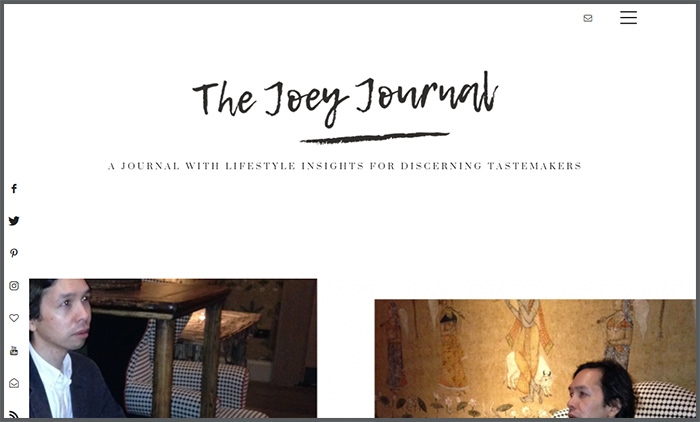 10. The Joey Journal
Insights on lifestyle for 'discerning tastemakers' is what you'll find over at The Joey Journal, which covers subjects ranging from style, watches and grooming to all aspects of modern life for men. Joey and his team aim to keep an eye on important industry events across the world, like Fashion Week, as well as reflecting the 'bustle of cosmopolitan lives' and 'wanderlust travel'. Relatable everyday style is a focus here – mixing up mainstays and newer pieces to look and feel great with fashion, without breaking the bank. 'For me, it's more about personal style rather than lavishly following trends,' says Joey – go and check out his recommendations for living well.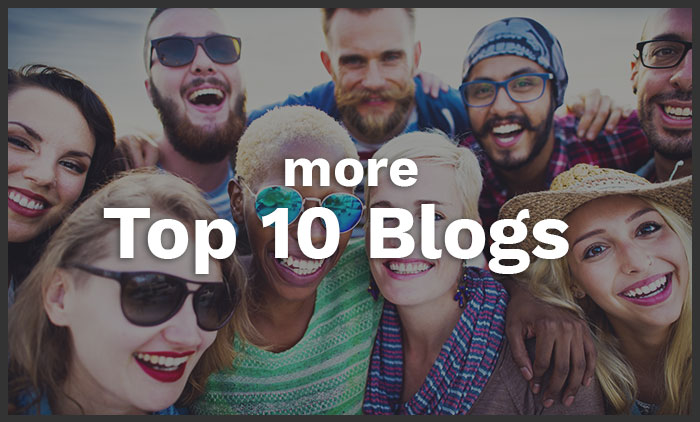 Collaborating with bloggers requires mutual respect and understanding: respect their schedules; take time to read their content to learn their interests; and only contact them if/when they want to be contacted. You can see more advice in our blogger spotlights. 
Profiles of these  blogs and their authors can be found in the Vuelio  Media Database.
https://www.vuelio.com/uk/wp-content/uploads/2020/09/Mens-Lifestyle.jpg
430
760
Holly Hodges
https://www.vuelio.com/uk/wp-content/uploads/2019/09/vuelio-logo.png
Holly Hodges
2020-09-23 10:10:57
2020-09-23 10:23:21
Men's Lifestyle Blogs UK Top 10