Political Blogs UK Top 10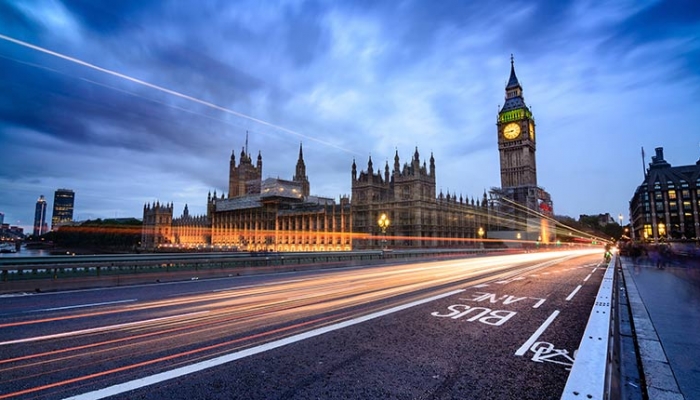 The Top 10 Political Blog ranking was last updated 25/03/2020.
1. Guido Fawkes
The number one political blog in the UK is Guido Fawkes, originally created in September 2004 by Paul Staines. 'The primary motivation for the creation of the site was purely to make mischief at the expense of politicians and for the founding author's own self-gratification,' goes the origin story from Paul, who found other such blogs at the time 'too earnest and serious'. Guido's mix of news, rumour and gossip has since made it a major mover in the world of Westminster, capable of changing the political landscape. Whichever way you're affiliated politically, it's a key place to visit if you want to keep up with the latest goings-on in the halls of power.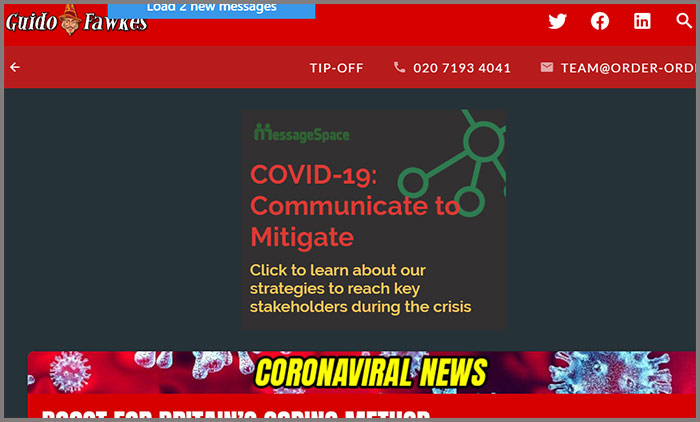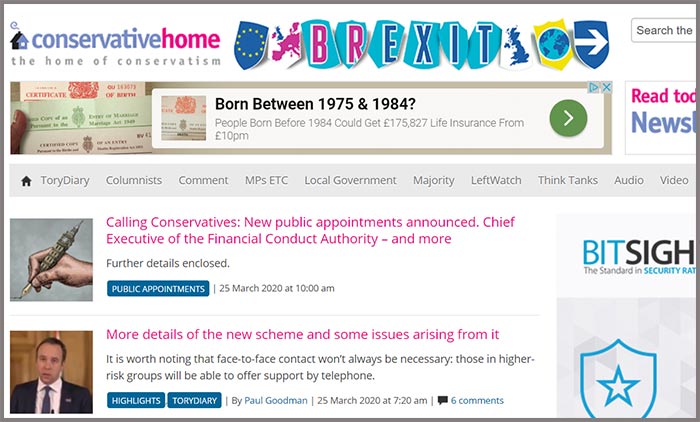 In the same spot as last year's ranking, the 'home of conservatism' continues to encourage conversation among its readers while covering everything going on in the party. A lot has changed since Tim Montgomerie launched the site back in 2005 for grassroots Conservative members. ConservativeHome uses its independent stance to cover news in its ToryDiary section, reports on what's happening across the corridor in its LeftWatch channel, and publishes opinion and feature pieces in the MPs ETC, Local Government, Majority and Think Tank parts of the site. Now edited by Paul Goodman, this blog is one to keep an eye on as the nation watches the ruling party's reaction to the challenges of 2020.
Rev. Stuart Campbell's blog focuses on the political landscape in Scotland with a straightforward style and brutal honesty (the most honest, or brutal, perhaps being its ranking for 'The Thickest Politician In Scotland'). If you're new to the blog, check out the About Us page for choice quotes on its content from media outlets including STV News, The Herald and the Daily Mail, and even opinions from politicians themselves. What you'll also find is sharp insight on how the media is covering politics in Scotland as well as original commentary and analysis from its contributors.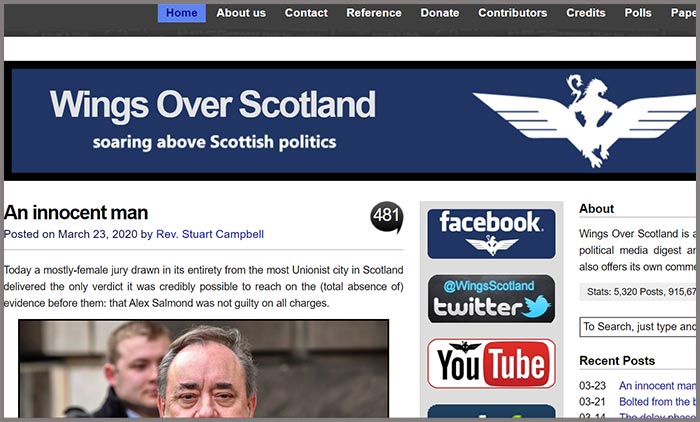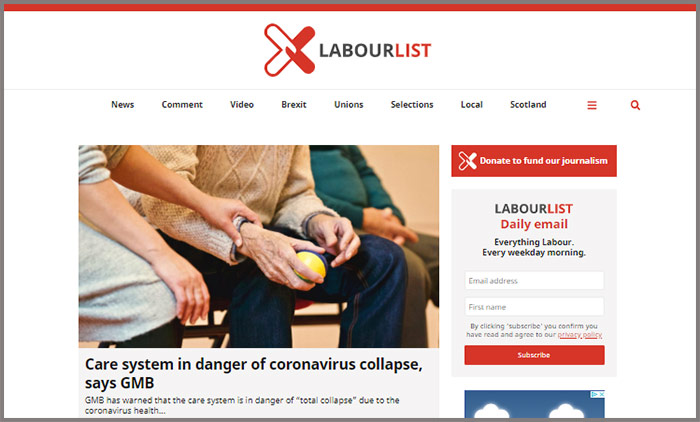 4. LabourList
Supporting Labour while remaining independent from it, LabourList launched in 2009 as a forum for discussion of, and news from, the party. It's News, Comment, Video, Brexit, Unions, Selections, Local and Scotland channels aim to cover everything happening in the party and writers range from grassroots activists to peers and current MPs. Readers are also an important part of the blog, which encourages its visitors to share their takes on the latest political news alongside its contributors. Leading the team is Sienna Rodgers, who brings experience from her work in journalism and activism for the party.
If something lighter yet informative is what you're looking for in a political blog, PoliticalBetting is a safe bet. Describing itself as 'the best online resource for betting on politics', this platform for political gamblers and forecasters posts analysis, statistics and polls for predicting what might happen next in global politics. Founder Mike Smithson comes from a journalism and politics background and has been combining the two on the blog since its foundation in 2004. With things changing in politics across the world by the day, check out Mike's predictions for what might happen tomorrow.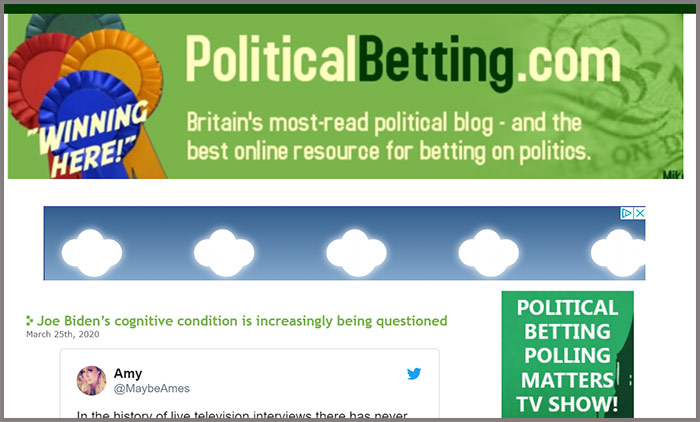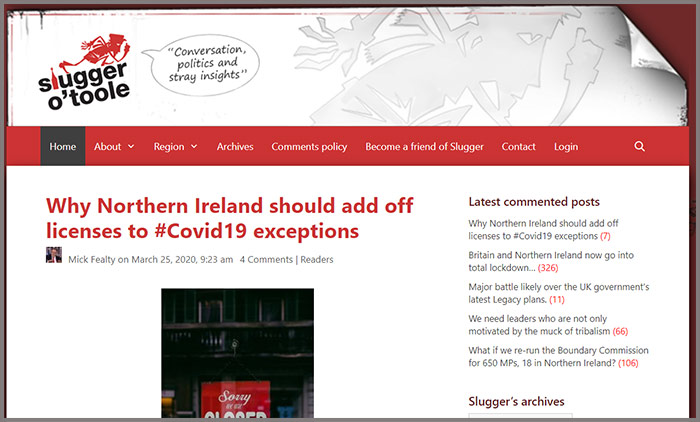 Multilingual content is what makes Slugger O'Toole unique – contributions come in English, Irish and Welsh and cover news from the Republic of Ireland, Britain and across the globe. Aiming to bring its audience 'open source analysis' from the blogosphere and the mainstream media, the team are 'constantly on the look out for opportunities to add value to the debate of matters of regional, national and international concern'. Slugger O'Toole started life in 2002 as a place for founder Mike Fealty to share Northern Irish political news – now its focus reaches further and doesn't shy away from controversial issues, whatever language they come in.
Edited by Josiah Mortimer and Joe Lo, this space for progressives on the left of the political sphere aims to provide fresh takes on current affairs. Unaffiliated to any political parties, Left Foot Forward keeps its posts evidence-based to analyse current policy. Topical contributions from its readers as well as campaigners and politicians are welcomed, particularly if they come with new or unreported data people should know about, reports of unbalanced media coverage, or any debate on the British left. There's certainly lots to talk about – put your Left Foot Forward if you have something to share.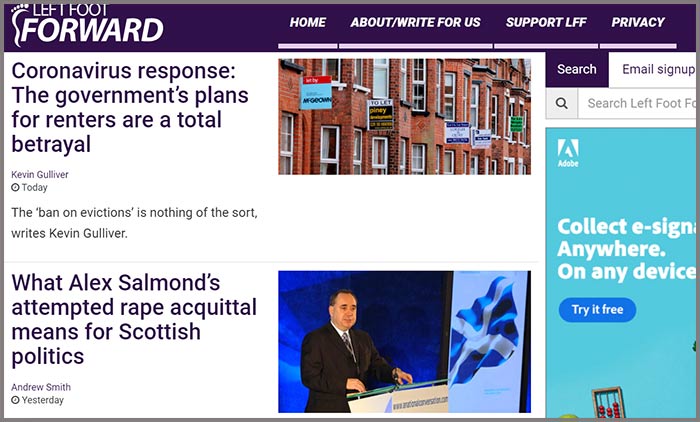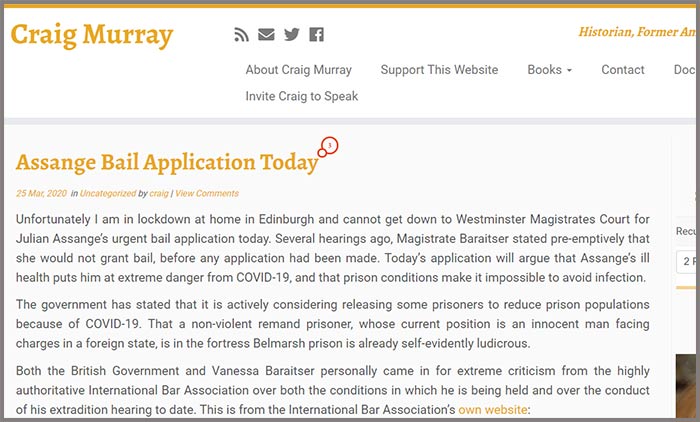 8. Craig Murray
Craig Murray has had a busy career and brings a wealth of experience to his eponymous blog. The campaigner, broadcaster and author was British Ambassador to Uzbekistan from August 2002 to October 2004 and Rector of the University of Dundee from 2007 to 2010 and regularly speaks at events on a variety of topics. This blog has a popular comments section with posts attracting healthy debate among its many politically engaged readers. If you can't get to a family meal to argue politics at the moment but have thoughts to share, this is an ideal place to visit and interact.
Unaligned to any party, Bella Caledonia was created in 2007 by Mike Small and Kevin Williamson. Focusing on Scottish independence and aiming to provide conclusions uninfluenced by the mainstream media, the blog welcomes viewpoints from readers, campaigners and people working in the creative industries. Bella Caledonia aims to create a movement that is 'vigorous and insatiably curious' and sections including Arts & Culture, Opinion, Media, International and Economics reflect each way politics influences all aspects of our daily lives.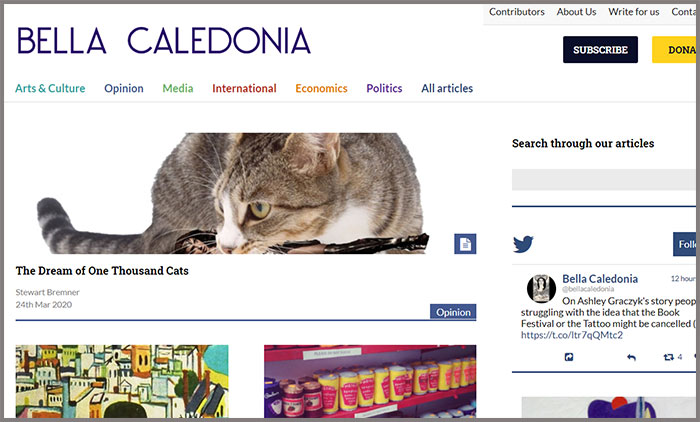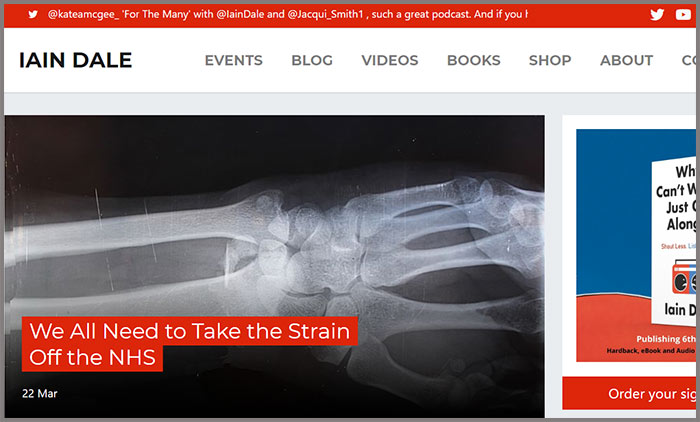 10. Iain Dale
This blog from award-winning radio presenter Iain Dale often features posts inspired by discussions from his work on LBC's Evening Show – recent posts focus on strains on the NHS, surviving self-isolation and how to help struggling businesses. A respected political commentator, Iain regularly writes for publications including The Daily Telegraph and the Evening Standard, was a contributing editor for GQ magazine, a columnist for Attitude, founded Total Politics magazine and was one of the team behind Politico's Bookstore. Here you can find regular updates and his take on current events on the website as well as news on his books and upcoming talks.
The fundamentals of working with bloggers are the same as with traditional journalists at traditional media outlets: respect their schedules; take time to read their material to learn their interests; and only contact them if/when they want to be contacted.
Vuelio's blog ranking methodology takes into consideration social sharing, topic-related content and post frequency. Profiles of these Political blogs and their authors can be found in the Vuelio Media Database.
https://www.vuelio.com/uk/wp-content/uploads/2020/03/Featured-Political-Blogs.jpg
430
760
Holly Hodges
https://www.vuelio.com/uk/wp-content/uploads/2023/09/vuelio-logo-200px.png
Holly Hodges
2020-03-25 11:00:44
2020-03-25 12:20:19
Political Blogs UK Top 10