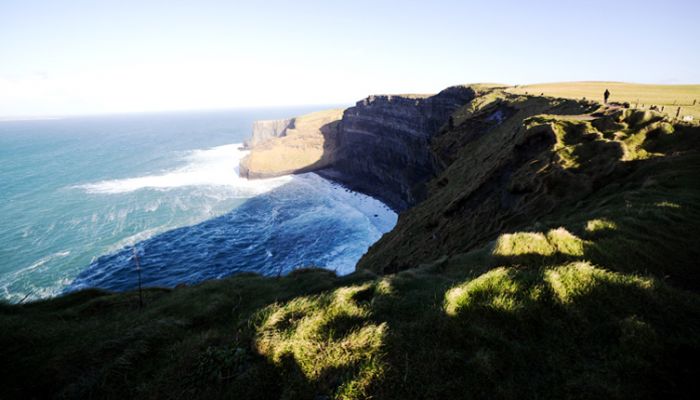 Last Updated 14/03/2018.
1. Arseblog
Retaining in top spot is the number one source of independent Arsenal fan news. Dedicated to an Arsenal audience across the world, Arseblog was created by Dublin-based author, voice-over artist and podcaster, Andrew Mangan in 2002, and has grown to be a dominant force both in the football world and the blogging world. Arseblog posts about Arsenal every day, providing fans with regular updates, two podcasts called Arsecast and Arsecast Extra, video content, an app and even a live blog to follow every Arsenal game. The award-winning blog (including Best Sports Blog at the Vuelio Blog Awards 2015) and its team of dedicated writers, entertains fans and now includes a membership option to further grow and maintain the community.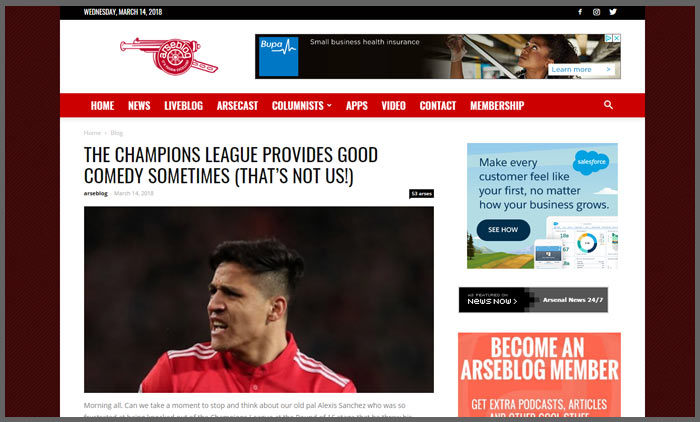 Another football blog to maintain its position in the ranking is Phil Mac Giolla Bháin's eponymous Scottish football blog. Phil has a wealth of journalistic experience, having held a number of national posts and contributing to a range of leading titles. He is also an author and playwright. His experience lends his blog authority in style and language and his passion for the Scottish game (and particularly Celtic Football Club) makes the blog a hub of Scottish football fandom. The blog was awarded the fan's choice for Best International Football Blog at the Football Blogging Awards in 2016, but alongside a regular stream of Scottish football news and views, Phil also covers broader topics usually related to the media industry, Scotland or his native Ireland.
3. Pippa
Shooting up the ranking (from last year's ninth position), Pippa is now knocking on the door of the football blogs above it. Created by model Pippa O'Connor Ormond, Pippa started as a hobbyist's fashion blog and quickly grew into a fashion empire. Pippa has launched make up, written books and is responsible for the hugely popular denim brand POCO. Now with a huge team underneath her, Pippa is an inspirational success story, showing what can be achieved in just a few short years with a lot of grit and determination. Pippa is now one of Ireland's most significant social influencers and the blog covers all the major lifestyle topics: beauty, fashion and travel. You can also shop Pippa's style through the blog, allowing her fans to keep up with the fashion icon.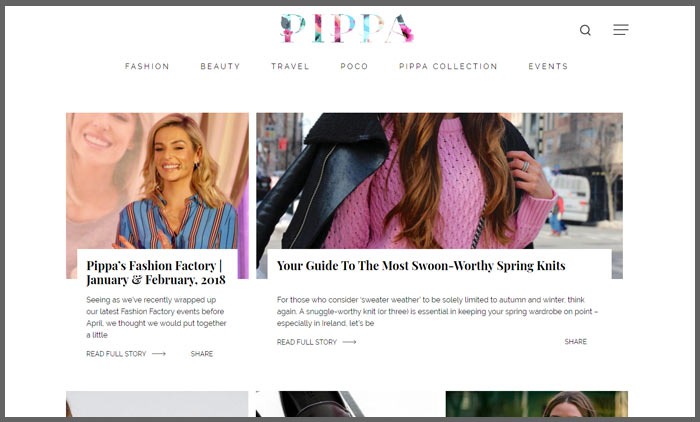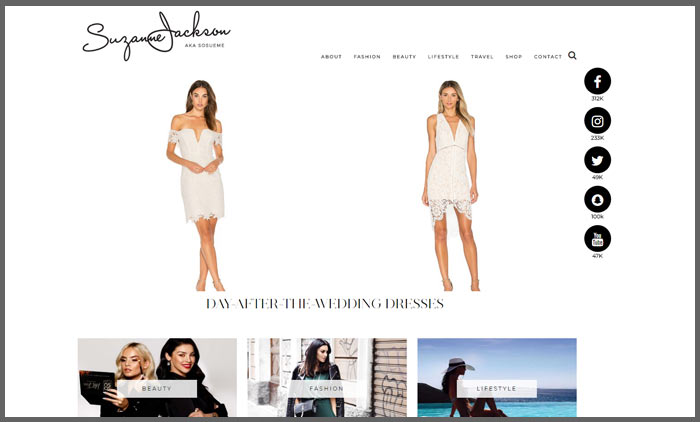 4. So Sue Me
Another blogger-turned-fashion-businesswoman, Suzanne Jackson is responsible for So Sue Me, which she launched back in 2010. A huge influencer in the Irish market, her dominance has been compared to Kate Middleton's. So Sue Me is a one stop shop for celebrity fashion, beauty and lifestyle stories. Suzanne is a huge force on social media, extended the power of her blog, and regularly achieves millions of engagements across her platforms. So Sue Me covers fashion, beauty, lifestyle and travel and Suzanne has worked with internationally renowned brands such as Pretty Little Thing, L'Oreal and Juicy Couture, as well as launching her own successful beauty brand SOSUSbySJ.
5. Dolly Dowsie
Dolly Dowsie was created in 2013 by Fiona Naughton-Sulej as a means to scrapbook her family's life. A family blog, it explores parenting, lifestyle, travel, photography, interiors, beauty and baking, as well as adventures with her two boys, Tyler Lee (five last month) and Beau (nearly two). The blog is managed by Fiona, a stay at home mum who loves photography, DIY and baking, and her partner Jacek, who loves music, film and travelling. The blog, unsurprisingly, is full of beautiful pictures and is broken down into simple sections such as travel & adventure, recipes and health & weight loss, making it easily accessible to a broad audience. The blog works with a variety of family and child-friendly brands and has collaborated with everyone from Sylvanian Families to Envirofone.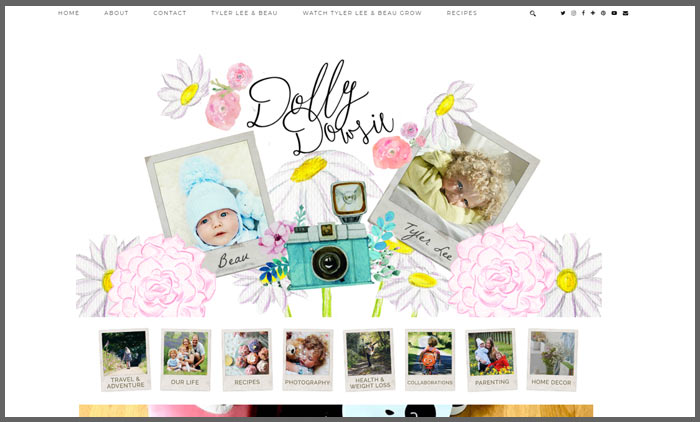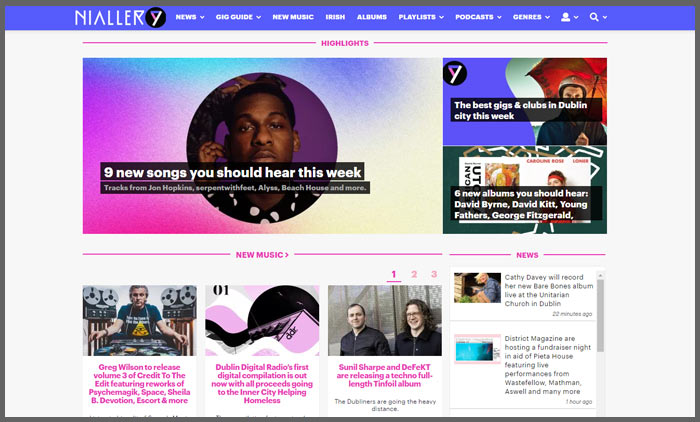 6. Nialler9
Niall Byrne created Nialler9 in 2005 and it is now one of the most-read Irish music blogs, focusing predominantly on new music. Niall both writes and plays music, contributing to the Irish Times Weekly as well as DJing around his home city of Dublin, including Lumo – a monthly club night with Nialler9-curated music. Niall's style takes in melodic electronic music and current anthems, with the occasional curveball classic, but his blog focuses on a broad range of new music and up-and-coming artists. Niall is becoming a dominant player in the global music scene, having even curated gigs at SXSW in Austin, Texas. It is no wonder he was a finalist at the Vuelio Blog Awards 2017 and a new entry to this ranking. We're excited to see what Nialler9 does next!
Janet Newenham created her blog Journalist On The Run after being inspired by a short story from Chicken Soup for the Soul. In that story, a man writes down a list of 127 goals and achieves many of them over 60 years. Janet made her own list but set herself the target of achieving them by 30 – now she's fast approaching that milestone age, she's realised she needs to set even bigger goals as she's already achieved so much! A journalist by trade, Janet is now a digital nomad – not really based in any one location as she travels around the world, completing her list and seeing some of the most glorious places on the planet.
AN SIONNACH FIONN (ASF) (or 'the white fox') is an Irish Republican news and opinion blog that delivers commentary on politics, culture, history, as well as national and international news stories. Since being launched in 2011, ASF has become an influential Irish-focused site, supporting the restoration of Ireland's indigenous language and culture and writing about its concept for people-focused governance on the island of Ireland. The site is not affiliated with any political party, and politics don't dominate – the site also includes Irish mythology, books, comics, television and movies.
The movie blog was created by Darren Mooney in 2009 as a place for him to write about movies and popular culture. Darren has a law degree and is an author, but describes himself primarily as a pop culture nerd. The m0vie blog differs from other film blogs as instead of using a star rating, when writing a 'non-review review', Darren prefers to write about the things that he liked and disliked about a particular film. As well as featuring film reviews and breakdowns, the m0vie blog also includes the occasional theatre review.
New to the ranking is Karen Constantine's Lovely Girlie Bits. Started back in September 2010, the blog was created so Karen could share her love of all things make up and beauty. It's now an award-winning blog that helps readers decide on the best things to buy at the beauty counter. The blog also has YouTube channel and is popular across social media with the latest trends in beauty and skin care as well as a touch of fashion. The blog has already won multiple awards, so keep your eye on Lovely Girlie Bits in this ranking!
The fundamentals of working with bloggers are the same as with traditional journalists at traditional media outlets: respect their schedules; take time to read their material to learn their interests; and only contact them if/when they want to be contacted.
Vuelio's blog ranking methodology takes into consideration social sharing, topic-related content and post frequency. Profiles of these Irish blogs and their authors can be found in the Vuelio Media Database.
Other Blog Rankings
Photo Courtesy of mattwalker69 on Flickr
https://www.vuelio.com/uk/wp-content/uploads/2017/03/Irish-blogs.jpg
430
760
Holly Hodges
https://www.vuelio.com/uk/wp-content/uploads/2015/10/vuelio-logo-transparent.png
Holly Hodges
2018-03-14 11:00:43
2018-03-14 12:14:33
Top 10 Irish Blogs