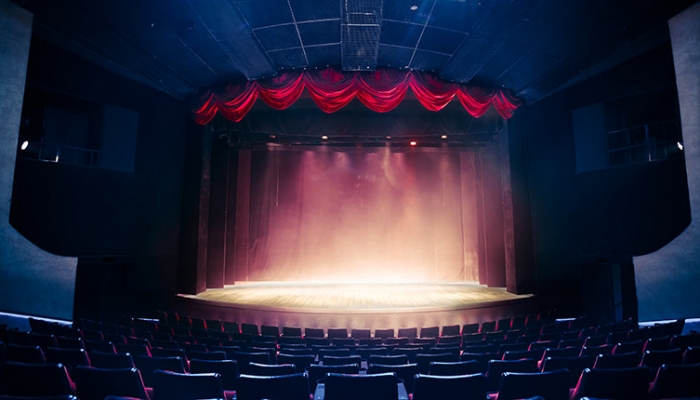 Last Updated 04/03/2020. 

Our leading lady of theatre blogs 'Wilma' stays on top of the playbill for another year and has a suitably theatrical history… Blog progenitor Wilma was an older lady who spent her time running around the West End, meeting up with its big stars, crashing press nights and writing about her exploits. She also wasn't real – creator Ed Baker's mum stepped in to be the face of Wilma when the whirlwind of the West End needed a physical form, before Ed stepped forward to fess up on the blog's fifth anniversary in January 2017. Now openly blogging about the UK theatre scene as themselves, Ed and his mum cover news, review new productions, interview high-profile performers and share the latest hot tickets with fans wanting to hit the West End – and productions across the UK – like Wilma.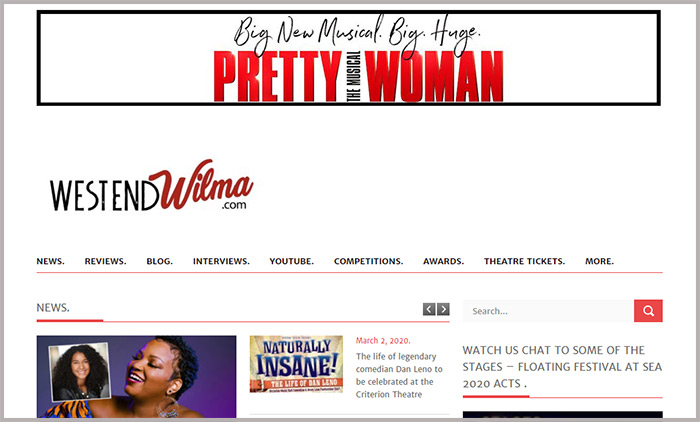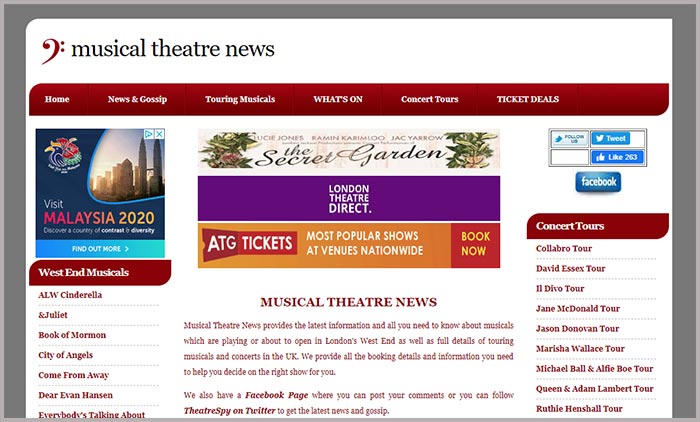 Created by Linda Sandeman, our next choice for the top theatre blogs in the UK is the place for the latest information on musicals currently playing or about to open in the West End and as touring productions. If you fancy going to see firm favourites like Joseph and the Amazing Technicolour Dreamcoat or new versions of classics like Sunday in the Park with George, you can find booking details and links to tickets on the blog. Want an evening at the theatre, but aren't sure whether Mary Poppins or Pretty Woman: The Musical is the one? Musical Theatre News will help you find the right show and where to book.
'We consider ourselves 'mates' to anyone who shares our values and our passion for theatre' say Mark Shenton and Terri Paddock, who share their love of the theatre with fellow fans at MyTheatreMates. Having both spent time at WhatsOnStage.com, Mark and Terri know their stuff and their passion is built into the blog (even into its name MaTes, which includes 'Ma' from Mark and 'Te' from Terri). It includes news and reviews from shows at the Edinburgh Festival, Camden Fringe and the Vault Festival feature as well as links to tickets to go and see them. Continuing the love for the stage, the folks behind MyTheatreMates also launched the Also Recognised Awards in March 2015 to celebrate the bits conventional theatre awards miss out on.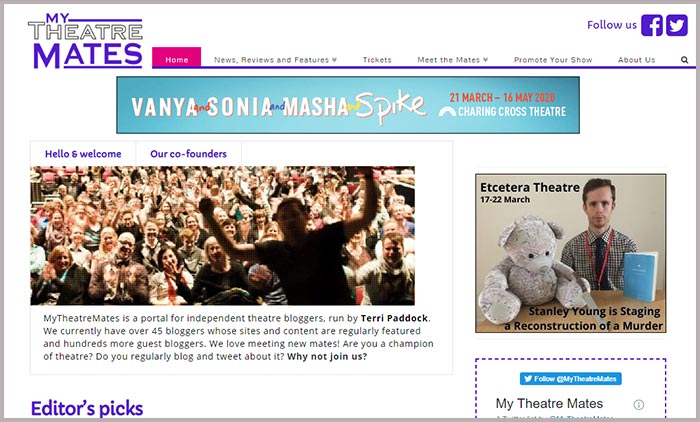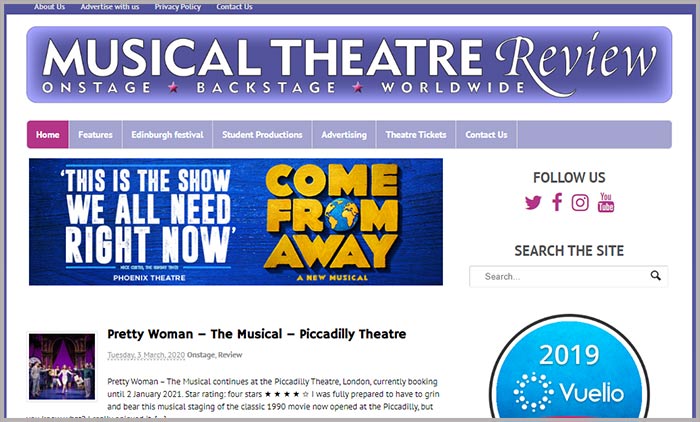 'Onstage – Backstage – Worldwide' is what this blog from Lisa Martland is all about, covering everything from grassroots writing to red-carpet events across the globe – Broadway, West End, Edinburgh and London Fringe and beyond. Its news and reviews highlight all genres of musical theatre and the interviews section features more than the main cast members – you'll find lyricists, librettists and composers. Even student productions are included on the blog, meaning you'll be able to go and see the musical stars of the future, before they step onto the boards under even brighter spotlights in front of even bigger audiences.
5. Run Riot
Listing 'cultural happenings in and around London', Run Riot's agenda is 'simply promoting unusual cultural activity taking place in mainstream arts locations and mainstream stuff in weird places; not forgetting counterculture gems that are just too damn fine to miss'. Having started as a humble and irregular email bulletin back in 2004, the blog now covers all things weird and wonderful in Art, Club, Dance, Film, Music, Theatre, Think and Wild Card sections, meaning you can track down whichever kind of weird you're looking for. The team aim to produce more than a listing, but a friendly guide to what's worth catching around the capital. 'On the whole, you can trust us… Take a risk, friend' – we think you can trust them; give this one a look.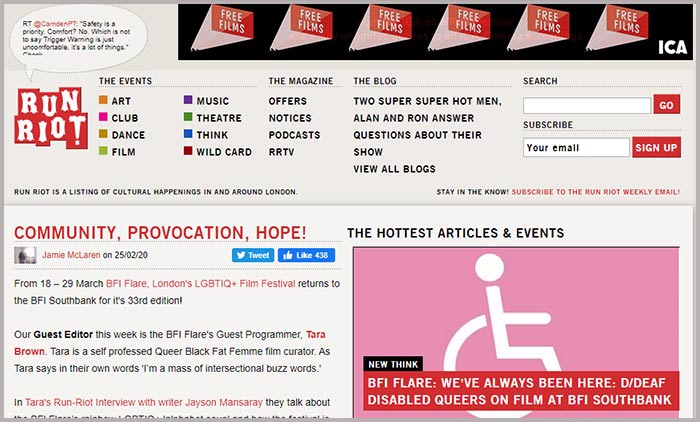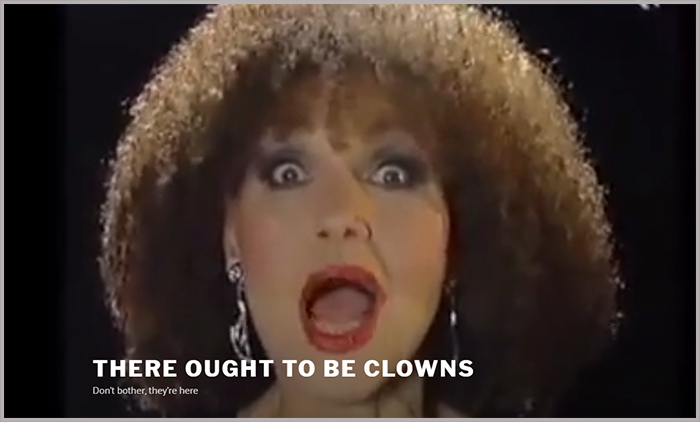 Lucky for those with coulrophobia, clowns aren't the main feature of this blog from Ian Foster – 'I just love writing about theatre is all'. Ian's huge resource of write-ups from performances in Theatre as well as Not-Theatre (film, food, music, TV and dance pieces get posted in that section) show his love for the subject – he even awards his favourite productions and performers in the fosterIANs channel (2019's winners included cast members from & Juliet, All About Eve and West Side Story). Particularly picky about your playwrights? Get details of Andrew Lloyd Webber productions in the dedicated section Ian provides… or avoid the Cats creator all together and head straight towards Arthur Miller or Anton Chekov.
This theatre blog run by 'theatre lovers' was originally founded in 2012 and encourages its reviewers to attend shows with an open mind. Not difficult, as the team have an abundance of enthusiasm for the arts and want readers to support all kinds of theatre. Founding editor Jay continues to run 'all the behind the scenes stuff' and organises its events, reviews, features and its emails. Top picks the team have recently checked out for the blog? Five stars have gone to Time and Tide at the Park Theatre, Everybody's Talking About Jamie at the Apollo and Ghost Stories at the New Victoria Theatre in Woking, so pop tickets for those shows into your pocket if you also want to support quality theatre.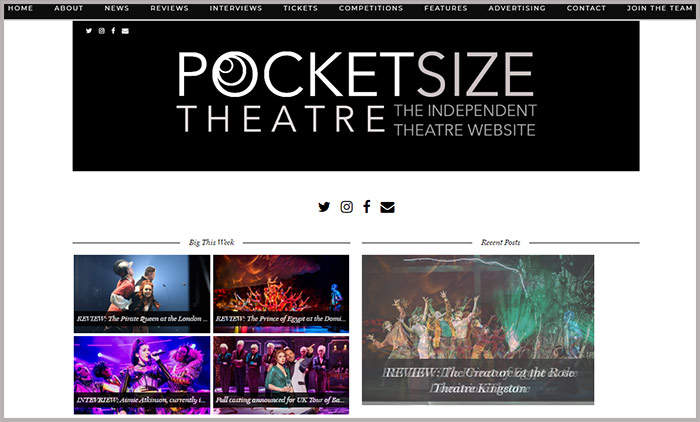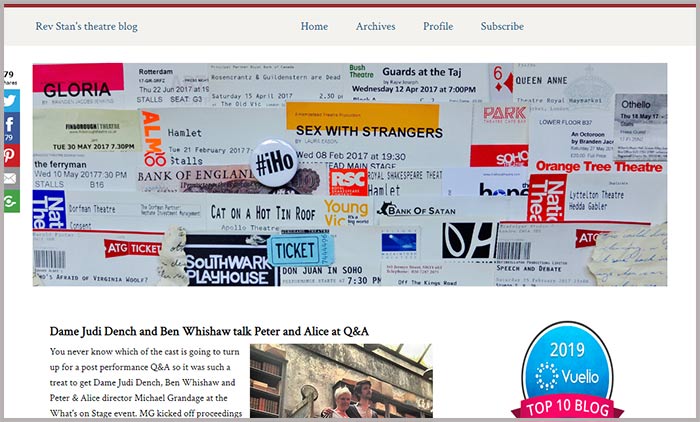 Stacey Meadwell has been writing about the stage since 2007 and escapes from her day job of freelance editing and copywriting into evenings in theatres for the Rev Stan blog. Though this blogger will watch 'pretty much anything, from something performed on a stage the size of a tea try to the West End', Stacey isn't afraid to share her opinions on what's worth the price of admission – 'I'm a fan but not a fan-girl, so I will highlight flaws, regardless of how much I love a particular actor/director/writer'. And there's no need to worry about spoilers – beyond Shakespeare or English Literature syllabus dependables, this blog will flag anything that's likely to ruin your theatre-going experience.
'The best place for news, interviews and reviews of theatre in Glasgow and beyond' gets the word out about art events in the Scottish city and its surrounding areas. Blogger Lauren Humphreys brings experience from her work with publications including Time Out, Broadway Baby and Groupon City Guide and gives her take on live music, musicals and plays taking place on tour as well as from local theatre companies. If you want to know what's on in Glasgow, here's where you'll find it.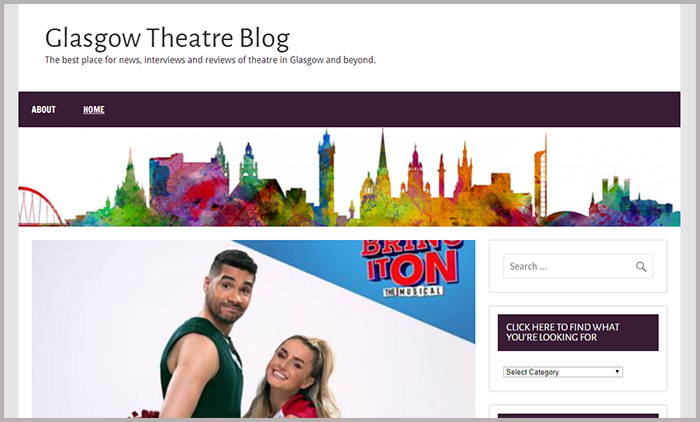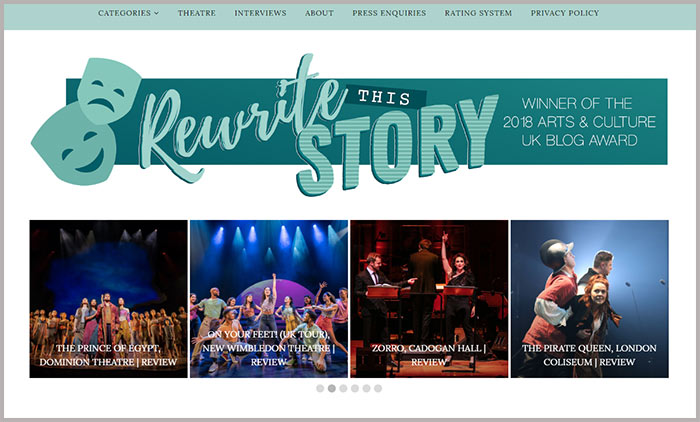 Founded by 'stagey person' and classical singer Olivia Mitchell in 2015, Rewrite This Story dedicates itself to all things theatre as well as everything surrounding it. Started as a bit of fun, the blog now has a team of over 20 reviewers around the UK as well as Australia and the USA. Though Olivia's own vocal stylings give her particular expertise when it comes to classic singing techniques, the blog covers a plethora of performance genres, with reviews and news on musicals, plays, concerts, operas and ballet. And if you want even more theatrical adventures, Olivia also has a YouTube channel chronicling what she's off to see on the stage next.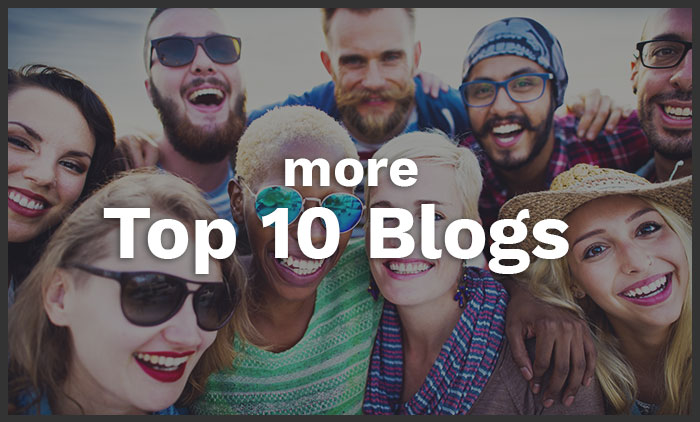 The fundamentals of working with bloggers are the same as with traditional journalists at traditional media outlets: respect their schedules; take time to read their material to learn their interests; and only contact them if/when they want to be contacted.
Vuelio's blog ranking methodology takes into consideration social sharing, topic-related content and post frequency. Profiles of these theatre blogs and their authors can be found in the Vuelio Media Database.
https://www.vuelio.com/uk/wp-content/uploads/2019/03/Featured-Theatre-Ranking.jpg
430
760
Christina Pirilla
https://www.vuelio.com/uk/wp-content/uploads/2023/09/vuelio-logo-200px.png
Christina Pirilla
2020-03-04 10:30:05
2020-03-04 12:52:53
Top 10 UK Theatre Blogs