Automotive Blogs UK Top 10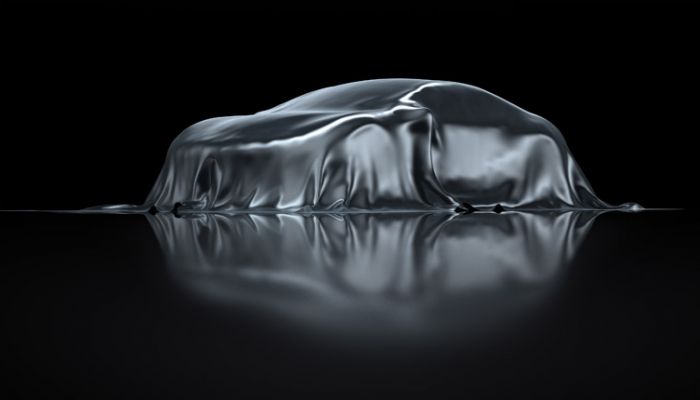 The Top 10 Automotive Blog ranking was last updated 21/02/2018. 
Car Throttle was founded in 2009 by Adnan Ebrahim, who was frustrated with a lack of digital spaces for millennial car fans to hang out. Now the site is a huge collective of enthusiasts and the content reaches hundreds of millions of 'CTzens' every month. The blogging community is the internet's greatest source of automotive content, from the latest models and marques, to driving news and viral videos. The blog actively encourages the community to post content, creating a rich selection of posts and huge engagement from the dedicated audience. Taking home this year's winners trophy is all in a day's work for a blog that's used to travelling at full throttle.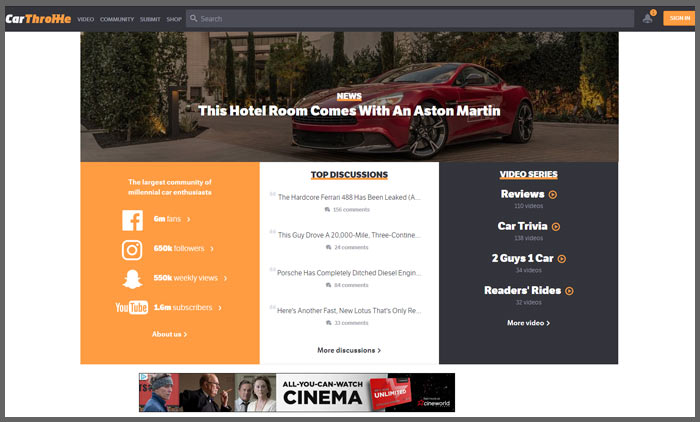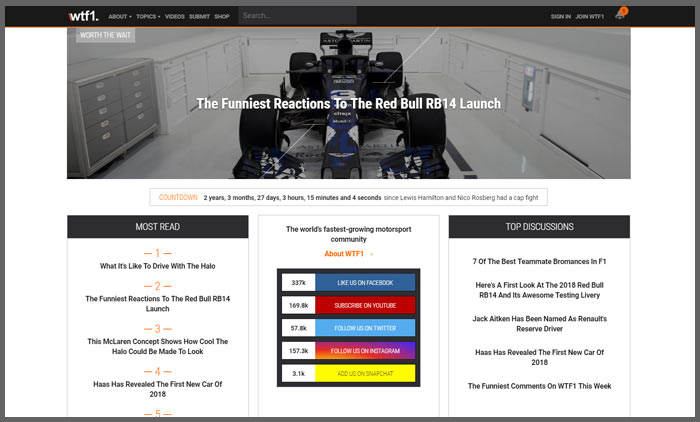 2. WTF1
Just missing out on pole position, WTF1 was created by motorsports enthusiast Tom Bellingham in 2010, and is another community of car fans that thrives on engagement and fandom. Tom originally created WTF1 to appeal to automotive aficionados on social media, and it has since grown into a well-respected source of car news, views and reviews. With meme-worthy content alongside more 'serious' news articles, the content appeals to every type of automotive fan. Though, with a name like WTF1, there's obviously a penchant for motorsports and in particular, Formula 1.
3. Motor Verso
Motor Verso is a Birmingham-based independent motoring site, with a small dedicated team of motoring journalists. With a strong emphasis on high-quality photography accompanying each post, Motor Verso is adored for its clean lines, passionate prose and stunning visuals. Focusing on car reviews, alongside broader automotive and motorsports news, the site will happily talk about the latest hypercar one minute and the Sunday runaround the next. Editor Paul Hadley has pushed Motor Verso up the ranking this year, and while he's now managed to make the podium, don't expect this blog to settle for third place.
Want to learn more about this blog? Read our blogger spotlight with Paul.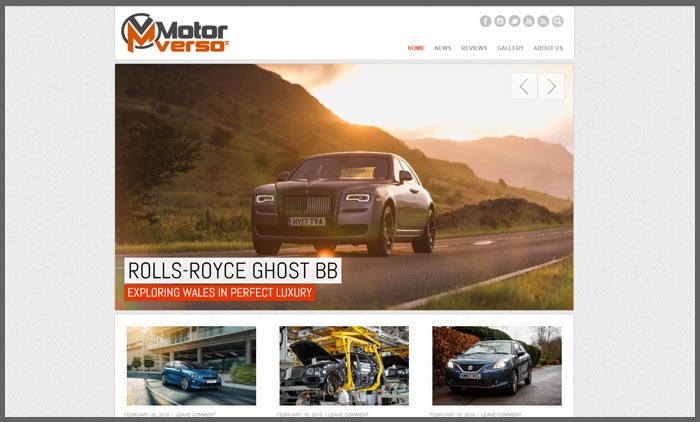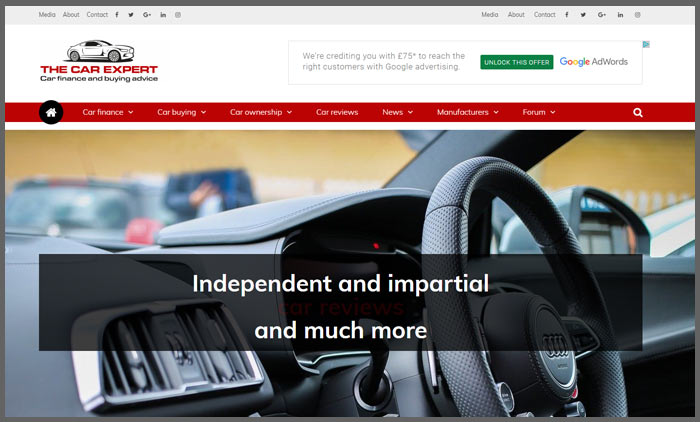 Taking a completely different approach to a traditional car blog or automotive community, The Car Expert provides a unique blend of automotive news, car reviews, advice for financing a car, stories for car owners and content about buying cars. Created in 2011 by Stuart Masson, the editorial director, the blog is a trusted source of impartial advice for everything related to the consumer side of car business. The Car Expert takes the stress away from researching the market and empowers first-time buyers to make informed decisions.
Find out more about Stuart Masson, author of The Car Expert, in our blogger spotlight.
Steph Savill created the FOXY Lady Drivers Club for mums and daughters to make better decisions and run safer cars, after her own daughter's bad experience. The FOXY Lady Blog is written with women in mind and covers a huge range of motoring topics, from motorsports and car reviews (as you'd expect from an automotive blog) to safety standards and interviews with women in the industry. With product tips, opinion pieces and feature news, the FOXY Lady Blog has made huge strides to empower female drivers at every point of their automotive journey.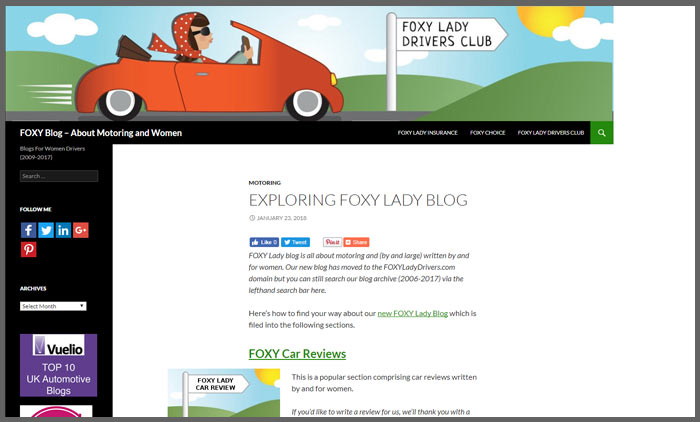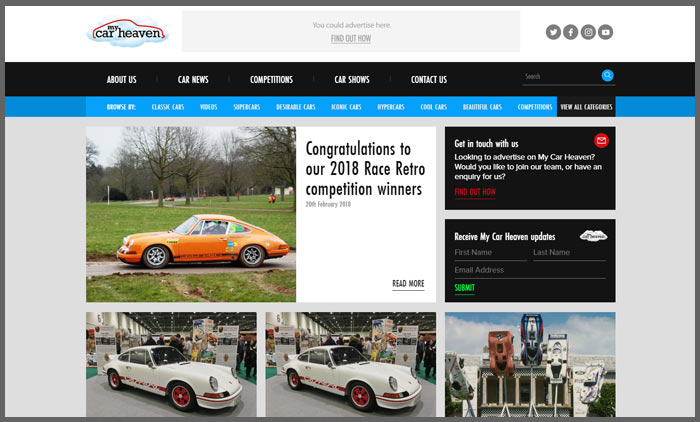 In love with everything that screams beautiful cars, My Car Heaven celebrates sports, super, hyper and iconic cars in a veritable feast for the eyes. Aimed at those that own or those that desire the very best in the automotive world, My Car Heaven is unashamedly obsessed with cool cars. With pictures, videos and copy from races, car shows and new car launches, the blog is simple in its purpose but excels in the execution – so every member of its audience knows what to expect and keeps coming back for more. And with regular competitions for tickets to top car shows, My Car Heaven ensures its audience is rewarded for being loyal.
DriveWrite Automotive was created by freelance writer and motoring journalist Geoff Maxted. Showcasing Geoff's automotive writing, DriveWrite Automotive is a traditional blog and has a particularly strong focus on high quality journalism and witty prose. With a steady increase in popularity over the last year, DriveWrite Automotive has bumped up the ranking with its frank take on automotive news, car reviews and 'automotive lifestyle' pieces that entertain the masses.  
Want to learn more about this blog? Read our blogger spotlight with Geoff.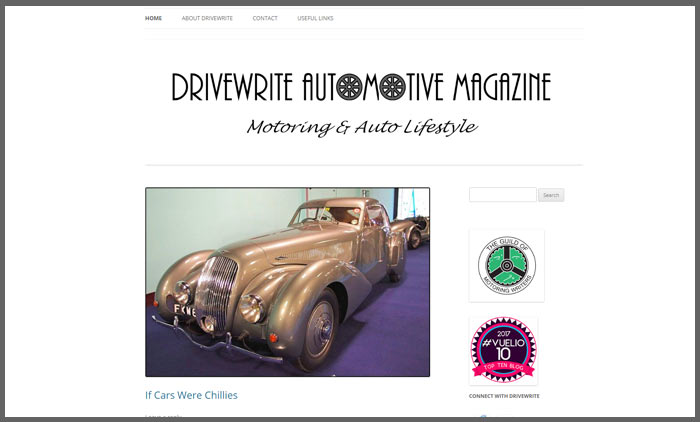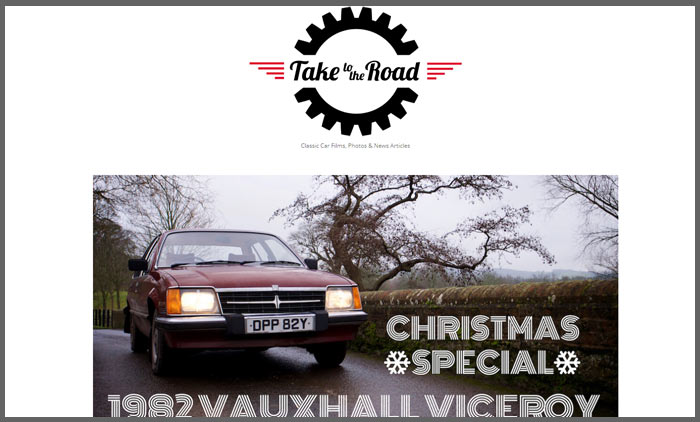 Award-winning motoring blog, Take to the Road was launched in January 2015 by Niall Julian. The one-man classic car show, Take to the Road has just one contributer – Niall writes, photographs, films, edits and directs every single piece of content on the site in his quest to document the classic cars he wishes he owned. Niall manages to compete in a ranking of teams and collectives, and delivers unique content; on no other blog will you find a  1982 Vauxhall Viceroy profiled on one day and a '71 Triumph Miglia Speedster on another. Niall's handpicked selection of cars is a wishlist out of proportion, but a dream for lovers of everything classic.
New to the ranking is the aptly named Automotive Blog, a site dedicated to the industry and covering the latest news, reviews and information. Actively seeking bloggers to join the team, Automotive Blog has grown a loyal following and truly deserves its place among the other leading blogs. Regular posts feature all types of car from the latest Rolls-Royce to family SUVs and videos include high-end productions from the vehicle manufacturers themselves. Now that the team is expanding and the contributors include highly experienced motoring journalists, Automotive Blog is sure to be one to watch for the future.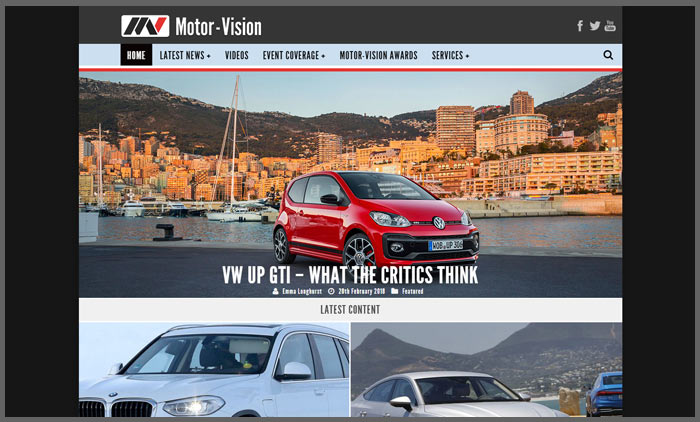 10. Motor-Vision
Motoring news blog Motor Vision was created with an aim to provide readers with the latest motoring news. It is managed and maintained by the team at family-run business, Grove & Dean. Motor Vision presents detailed reviews of the latest cars containing beautiful photography, and features a huge range of cars, from the everyday to the seemingly unobtainable. The blog also features videos with highlights from shows and footage from manufacturers, helping readers to keep up to date with the latest developments in the automotive industry.
The fundamentals of working with bloggers are the same as with traditional journalists at traditional media outlets: respect their schedules; take time to read their material to learn their interests; and only contact them if/when they want to be contacted.
Vuelio's blog ranking methodology takes into consideration social sharing, topic-related content and post frequency. Profiles of these automotive blogs and their authors can be found in the Vuelio Media Database.
https://www.vuelio.com/uk/wp-content/uploads/2017/02/Top-10-automotive-blogs.jpg
430
760
Merryn Williams
https://www.vuelio.com/uk/wp-content/uploads/2015/10/vuelio-logo-transparent.png
Merryn Williams
2018-02-21 12:07:09
2018-03-29 14:53:39
Automotive Blogs UK Top 10