Gardening Blogs UK Top 10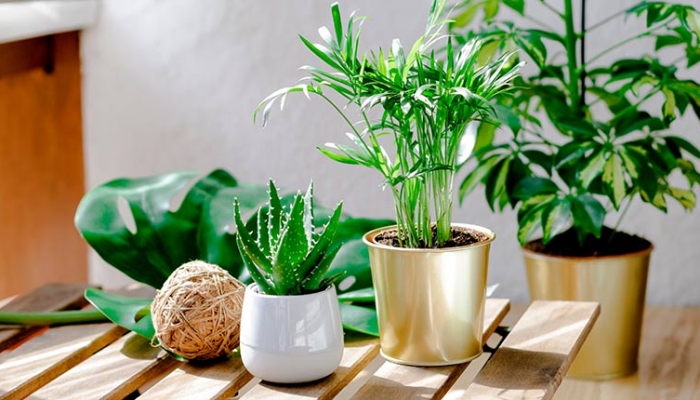 The Top 10 Gardening Blog ranking was last updated 13/05/2020.
Still growing strong is The Blackberry Garden – created by Leicester-based 'amateur and somewhat obsessed gardener' Alison Levey. Originally planted online back in 2011, this blog opens the gates to Alison's own garden, as well as inspirations and things about gardening that make her happy. Happy things include reviewing products, gardening books and sharing her current plant-related projects (right now – practising patience while waiting for Wisteria to flower). As Alison herself says, this is not quite a 'how to' blog, instead it explores the enjoyment that can come from creating a welcoming outdoor space of your own.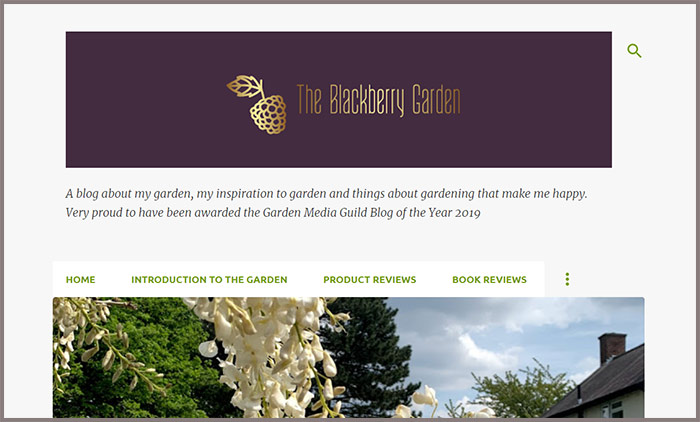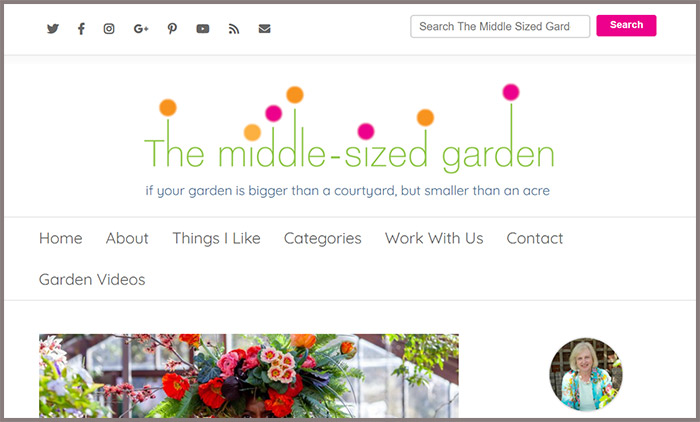 Not too large, not too small – journalist and gardener Alexandra Campbell seeks to celebrate those gardens sitting right in the middle when it comes to square footage. If your garden is 'bigger than a courtyard, but smaller than an acre,' Alexandra's blog is for you. Town and country gardens, trends and designs, container gardening, decorations and parties, know-how, sheds and sanctuaries, wildlife and growing-your-own – The Middle-Sized Garden is full to the brim with handy horticulture. Need to stock up your shed? You can also find tips for the best gardening tools and products in Alexandra's 'Things I Like' section.
For those lucky enough to have a garden for family-overflow when staying inside gets stuffy, blogger Catherine Hughes has plenty of ideas to plant. Originally purely focused on bringing gardening and the outdoors into family life, Catherine added family crafts, days out, holidays and interiors into the mix. While you can't venture much beyond your own fences, check out how to grow your own windowsill herb garden, what your birth month flower is and tips on getting started with vegetable plots. And if you don't think it's a bit mulch, there is the blog's recent round-up of gardening puns (they're just the thicket!).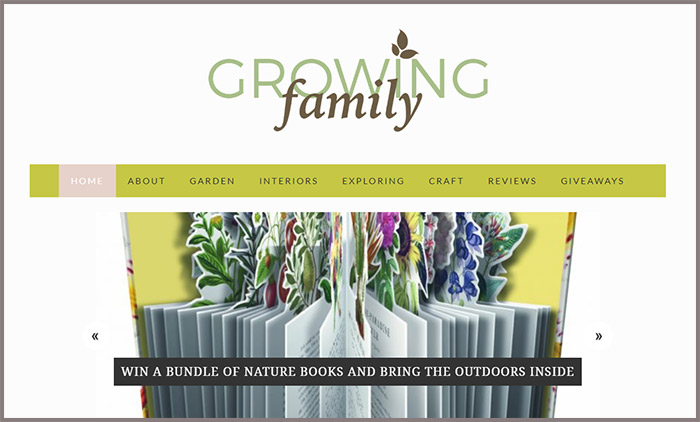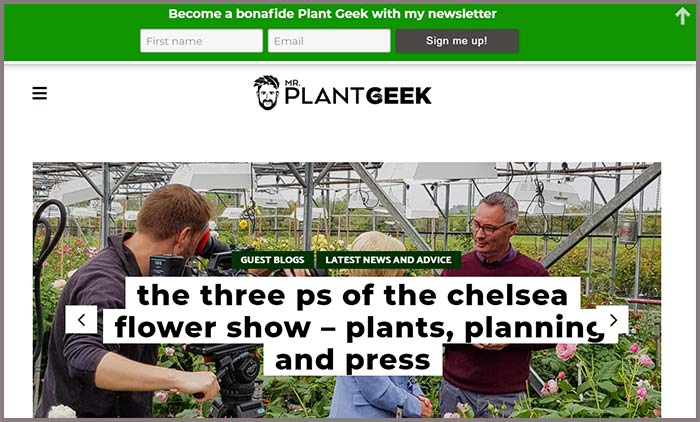 Mr Plant Geek is Michael Perry, who brings over 18 years of experience in the horticultural industry to his blog as well as his presenting stints on QVC, This Morning, The One Show and BBC's Great British Garden Revival. His wisdom (and willingness to share selfies with his favourite plants) have amassed him a growing following of more than 26,000 on Twitter, 22,000 on Instagram and 12,000 on his Facebook, but if you're looking for shortcuts to gardening success, his blog is where to find uncomplicated tips – 'I'm here to clear the fog, and help people enjoy easy gardens again!'
5. Vertical Veg
Things continue to be on the up and up for Vertical Veg's Mark Ridsdill Smith, whose sustainable skills in growing vegetables on window sills, balconies, and basically anywhere you can fit a few pots or a trestle, are proving particularly useful in the current climate. Rain or shine, Mark has tips for growing ('lots of!') food yourself – 'anyone can create a beautiful, productive container garden. I'll show you how'. Very handily, the blog is split into sections like DIY projects, Learning, Challenges and Solutions, and if you prefer to learn visually (or aurally), here's the Video & Podcasts channel to get stuck into.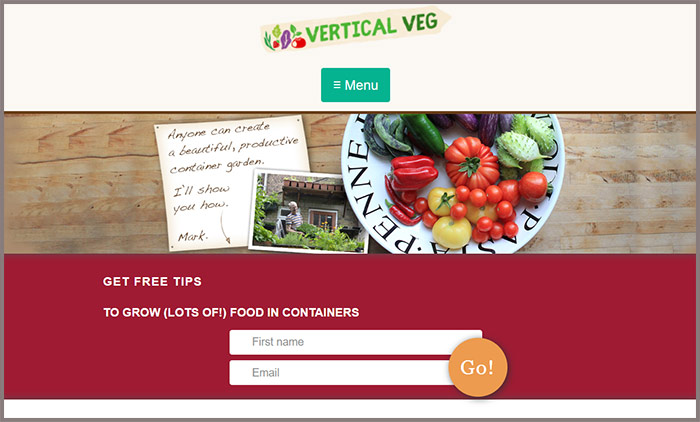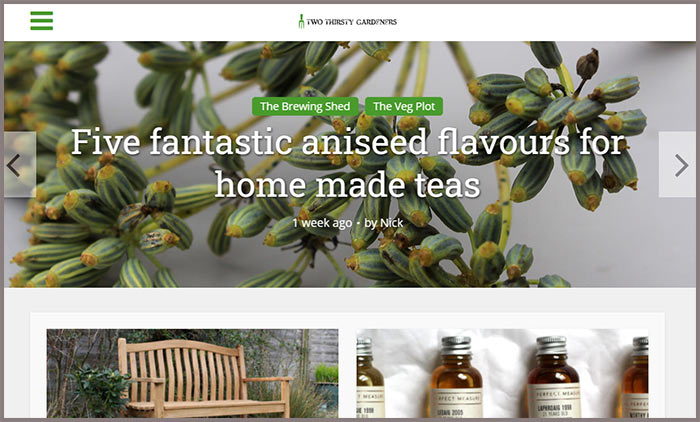 'Digging and swigging through the seasons' are the Two Thirsty Gardeners Rich and Nick, who have been making their own cider since 2008. Now far from those early days of sneaking apples from other people's trees, struggling against hoards of slugs and weeds when starting their own allotment plot, and producing their first fruit harvests, Rich and Nick are sharing free resources for readers creating their own tipples. If you're starting from the ground up with growing eatables or eventual drinkables, take notes from The Veg Plot and The Brewing Shed sections, and when you're ready for bottling, the blog has printable PDF labels so you'll never mix up your beetroot wine with your blackberry brandy.
Chronicling 'the life and loves of a time-poor plantsman' is Dan Cooper's The Frustrated Gardener. Plants have always been a passion for Dan, since experimenting with seeds and cuttings in his parents' and grandparents' gardens as a child, acquiring his own greenhouse at the age of 14, gaining a first-class degree in Landscape Management at university and opening The Watch House – his second home in Broadstairs – to the public for the National Gardens Scheme in 2015. Commuting back and forth from London during the week couldn't stop Dan from finding time for his garden, so get inspiration from the 'Our Garden' and 'Our Allotment' sections while you also have more time to potter among your planters.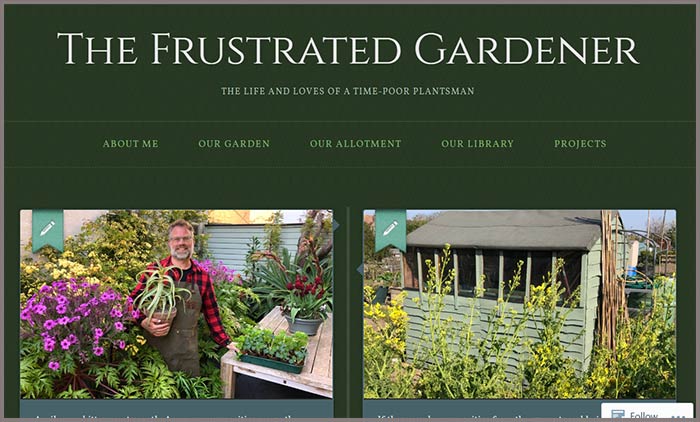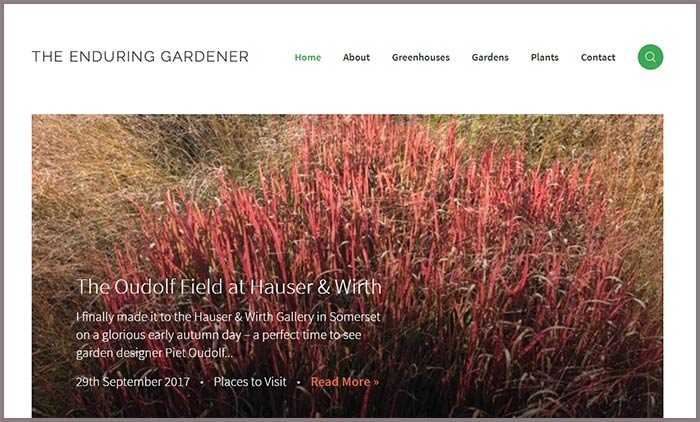 Enduring in the top ten UK gardening blog ranking is freelance journalist and former Country Living magazine gardens editor Stephanie Donaldson. Now blogging alongside greenhouse business pro Daniel, Stephanie's got the goods on greenhouses (choosing one, keeping it clean, etc.), gardens (composting, designing, maintaining) and plants (smelling the roses, growing strawberries, winter fragrances and plants that bite – yikes). 'Gardeners tend to be a resilient lot, hardy, dependable and patient. Able to overcome the most extreme conditions and put up with setbacks,' says Stephanie (we imagine that's useful with those plants that bite).
9. Garden Ninja
Sneaking up a place on the ranking since last time, is Lee Burkhill's Garden Ninja. Based in the North West of England, Lee posts advice for formal gardens, informal gardens, contemporary gardens, cottage gardens (*deep breath*), themed and fantasy gardens, concept and fusion gardens and many, many more. Any kind of garden you're hoping to grow, Lee's tips can help you to cultivate your cuttings and propagate plants. While you can't mosey down to the local garden centre for new planters and pottery, take a look at this blog's recent postings for changing up your outside spaces without filling up a trolley with trellises.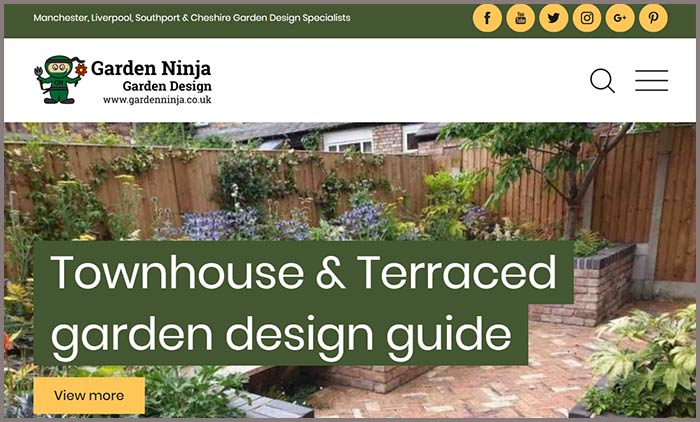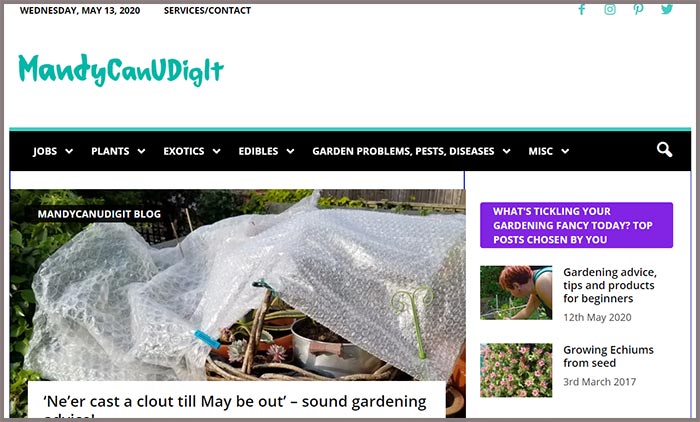 10. MandyCanUDigIt
The Mandy who can definitely dig it when it comes to quality garden blogging is freelance journalist, specialist gardening copywriter and 'plantaholic' Mandy Watson. Her 'rainforest of information' grew from 'the tiny seed' of a Twitter account, and now seeks to make gardening more accessible to those perhaps less able, less funded and less knowledgeable about the pursuit. Mandy advocates for gardening as a tool for better mental and physical health, and even has a 'Jobs' section with timetables for what to get working on in the garden each month (week two of May is all about herbaceous perennials, tender plants and hardy annuals, so go and get digging).
The fundamentals of working with bloggers are the same as with traditional journalists at traditional media outlets: respect their schedules; take time to read their material to learn their interests; and only contact them if/when they want to be contacted.
Vuelio's blog ranking methodology takes into consideration social sharing, topic-related content and post frequency. Profiles of these Gardening blogs and their authors can be found in the Vuelio Media Database.
https://www.vuelio.com/uk/wp-content/uploads/2020/05/Top-10-Gardening-Blogs.jpg
430
760
Holly Hodges
https://www.vuelio.com/uk/wp-content/uploads/2023/09/vuelio-logo-200px.png
Holly Hodges
2020-05-13 10:30:19
2020-05-13 11:19:14
Gardening Blogs UK Top 10