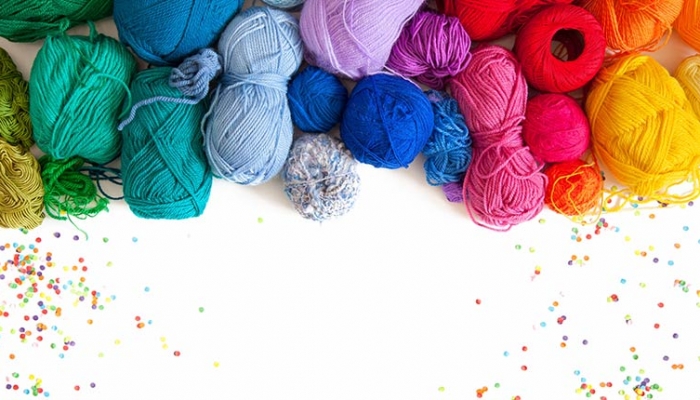 Last updated 08/07/2020
Vuelio uses a proprietary algorithm to create these rankings, based on topic-related content in blogs on its system – you can read more about the process here. Our research team actively seeks out new blogs and bloggers for inclusion, but if you think we've missed someone, please get in touch to let us know.
1. Red Ted Art
Still red hot when it comes to getting crafty is Maggy Woodley's Red Ted Art. This blog for beginners shares 'cute and easy crafts for kids' that are promised to be a) 'do-able' b) made from simple materials and c) perfect for helping build both skills and confidence. With a selection of books also under her belt, Maggy has the makings for many fun family afternoons with pots of glitter, poster paints and spare paper to hand. Find her most popular posts under the 'START HERE' section for how to make a volcano, paper clay or princess paper dolls in 3D, or watch along with her YouTube playlist for crafters aged 8-12.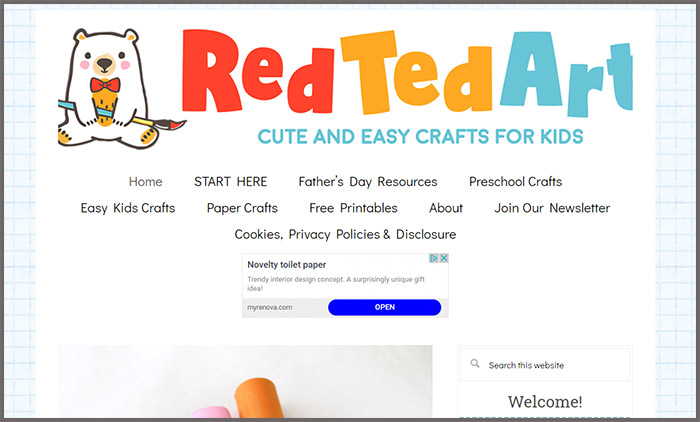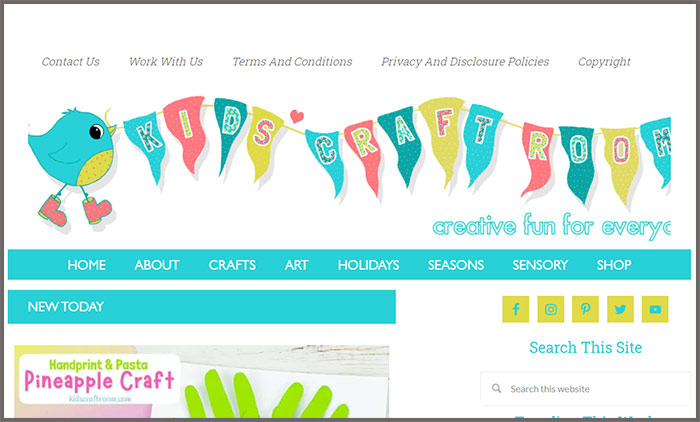 Bringing 'creative fun for everyone' is Emma Smith at the Kids Craft Room. Since 2012, primary school teacher Emma has been sharing art and craft ideas with an aim to inspire children to get creating (and boost their self-esteem and self-expression while doing so). Believing there is no right or wrong way when it comes to crafts, an explorative process is what this blogger promotes. That means printable plans for pasta and handprint pineapple art, paper bag lions, potato printing paintings and getting messy with sensory play for what Emma calls a 'more hands-on free-range childhood' filled with fun.
We take another trip to the Madhouse, which stays in the top ten for UK craft blogs (AND features in our top ten UK mummy blogs ranking). Multitasking comes naturally to the Mum in this Madhouse Jen Walshaw, even when things are mad-busy – her ideas for family time with kids don't involve staring at screens or Switch Lites, but instead making memories up the table with sellotape, pipe cleaners and toilet rolls, or in the kitchen for more edible concoctions. And Jen's ideas are inexpensive – check out the printable 2020 time capsule, downloadable colouring sheets and recipes for quick meals, too.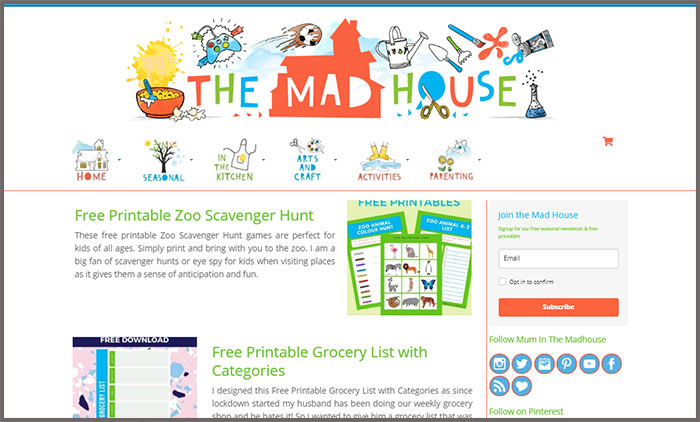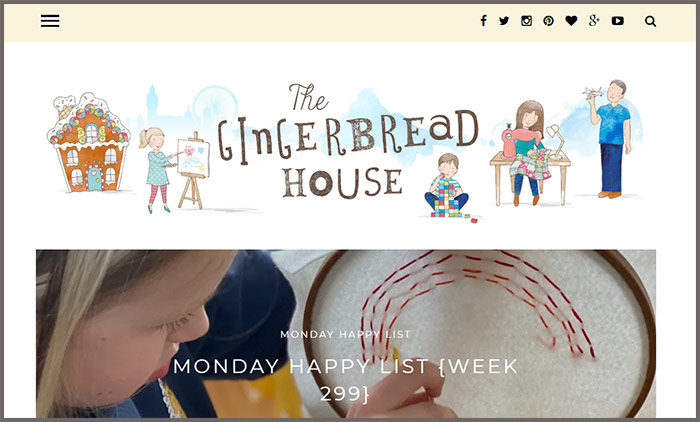 Crafts for kids and adults are being cooked up over at The Gingerbread House by blogger Jenny Kearney, who has been posting ideas for all age groups since 2005. For parents, the Back to School section is bound to be coming in useful soon, and for grown-ups who want to get crafting themselves, the Crafts For Adults channel has plenty of projects. Die cutting, patch work and quilting, sewing projects and paper cut art are regular features, alongside Jenny's monthly attempts at the Mollie Makes magazine front cover gift. And if that's not quite enough to keep you busy, Jenny also shares which (often craft-related) books she's reading right now.
Sailing smoothly back into the ranking for another year is Kate Williams with Crafts on Sea. Having featured in publications including The Sunday Mirror, The Daily Telegraph, and HuffPost, Kate has also previously found herself at Downing Street for discussions with Mumsnet and Railway Children. Filled with useful things, Crafts on Sea splits its ideas by age, with creativity for kids and toddlers. Activities for two-year-olds is one of this blogger's favourite posts, as well as 40 things her daughter could eat before she got teeth. Our fave: the Captain America paper plate shield (which is good for every age).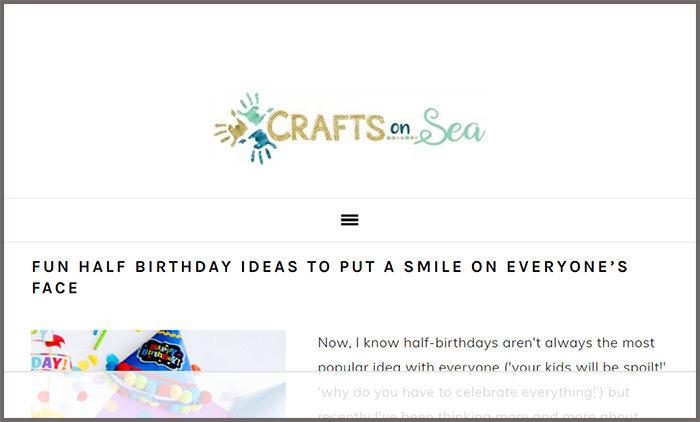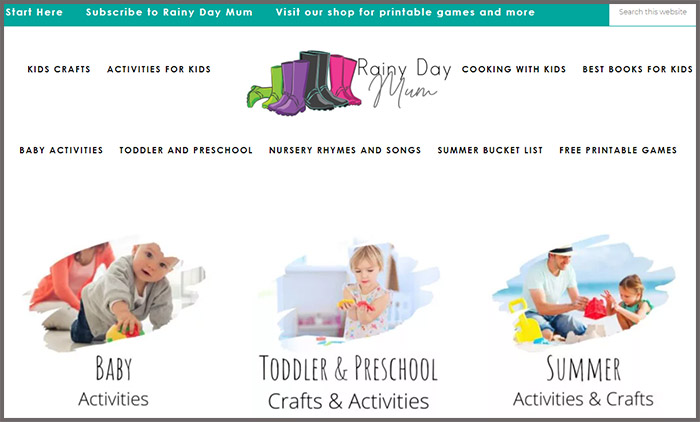 Another familiar face from both past craft blog top tens and mummy blog rankings is Cerys Parker of Rainy Day Mum. Starting with a goal to complete at least one activity with her toddler each day, the blog has since grown and is now filled with enough ideas for many, many rainy (and sunny) days to come. Crafting with Cerys doesn't just involve paper and glue – there are nursery rhymes and songs to follow along with, ideas for cooking, reading, and summer bucket lists to work through, for babies, toddlers and pre-school children.
And here is where we move beyond Beginner-level crafting and towards Expert… If you heart all things handmade, Claire Donovan of Heart Handmade UK has plenty of practical projects to partake in. Established in 2010, this blog has craft ideas, expert guides, home décor tips and 'plan & print' resources for bullet journaling, mastering calligraphy and much more. Describing herself as a 'chronically ill, disabled blogger' and this website as her 'Happy Haven', Claire is an advocate for happy creative lives, and crafting as a tool for helping with mental health. A recent idea for keeping your surroundings bright during lockdown – templates for paper flowers (perfection).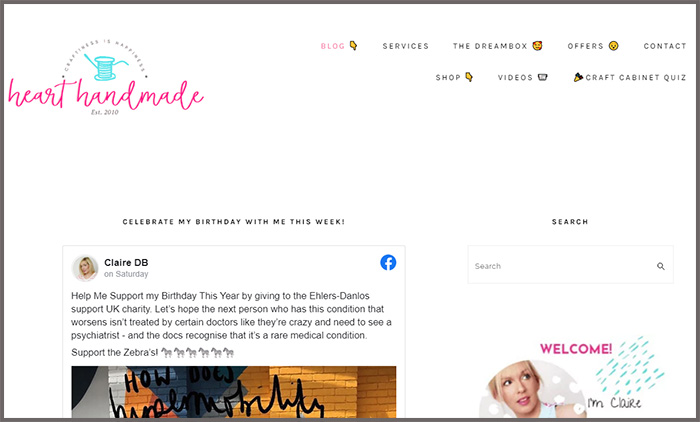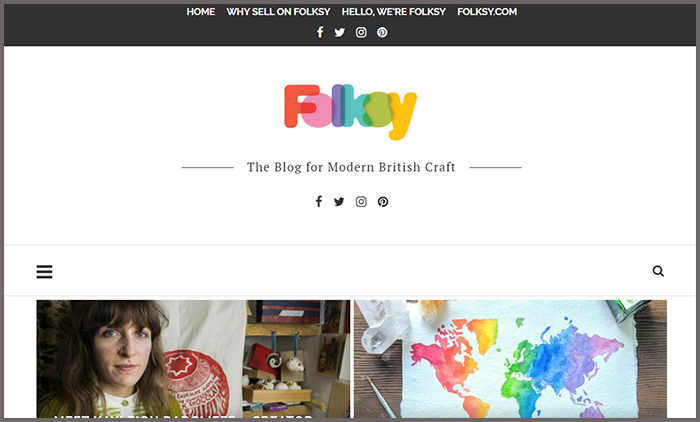 8. Folksy Blog
Folks: modern British craft is something to be proud of, and the people behind Folksy are here to big-up designers and makers across the UK. Setting out their raison d'etre on the blog, the folksy team believe in craft skills, strength in numbers for reaching bigger audiences, the support of cottage industries, the merits of work standing for itself and 'David, not Goliath'. For those who have expert painting, crochet, knitting, embroidery, wood/metal work or pottery skills and are busy making all things beautiful, the Folksy blog is where you can share what you do with others, and pick up advice for finding your audience.
Look at what blogger Dedri Uys has made – a top ten craft blog for her crocheting and baking success stories. Now also featuring help from friends Jane and Jenni, Look At What I Made covers all things yarn (and sometimes, cake). 'What started out as an 'anything-I-can-make-or-bake-or-fake' blog ten years ago has turned into a full-on crochet fest,' says Dedri, who sees the art of crochet as much more than a craft, but a 'life-saving panacea' for medication-free therapy and meditation. Having published and collaborated on numerous books on the subject, Dedri definitely knows how to hook happily – grab some wool and join her.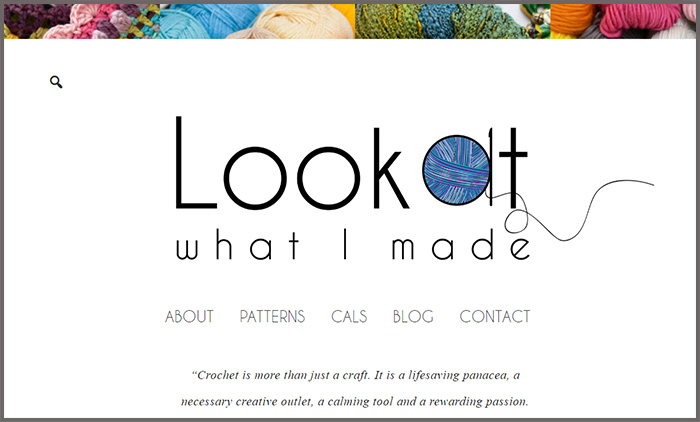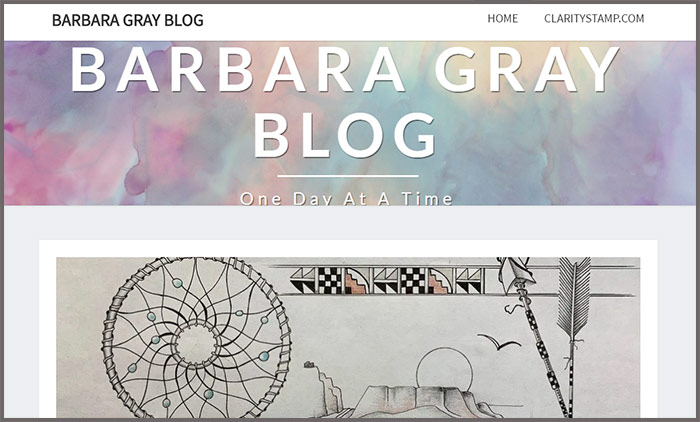 Founder of Claritystamps and curator of quality stencils and designs, Barbara Gray blogs to share her thoughts on new card products she's trying out, updates on how her current projects are going and ideas for things you can try crafting yourself. Always ready with a warm welcome for her fellow crafty card and art makers, Barbara is well-loved and regarded within the crafting community, who are frequently invited to (digitally) take a walk in her garden, ruminate on what's worth having a go at and take part in regular giveaways. If you're into crafting and haven't discovered Barbara's blog yet, give it a go.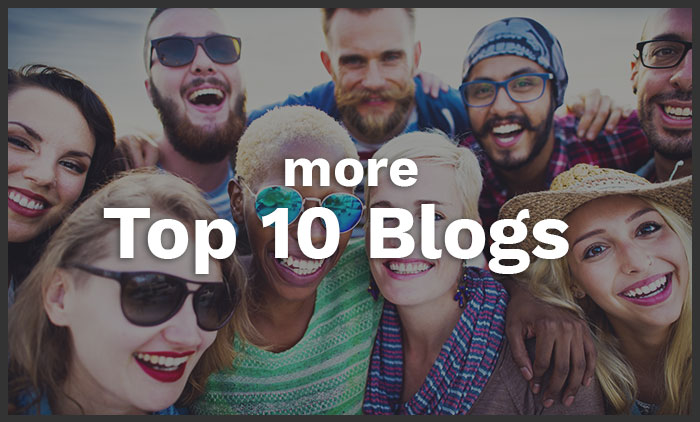 Collaborating with bloggers requires mutual respect and understanding: respect their schedules; take time to read their content to learn their interests; and only contact them if/when they want to be contacted. You can see more advice in our blogger spotlights.
Profiles of these craft blogs and their authors can be found in the Vuelio Media Database.
https://www.vuelio.com/uk/wp-content/uploads/2020/07/Craft-Blogs-Featured.jpg
430
760
Paul Burvill
https://www.vuelio.com/uk/wp-content/uploads/2023/09/vuelio-logo-200px.png
Paul Burvill
2020-07-08 10:15:35
2020-07-08 10:22:34
Craft Blogs UK Top 10