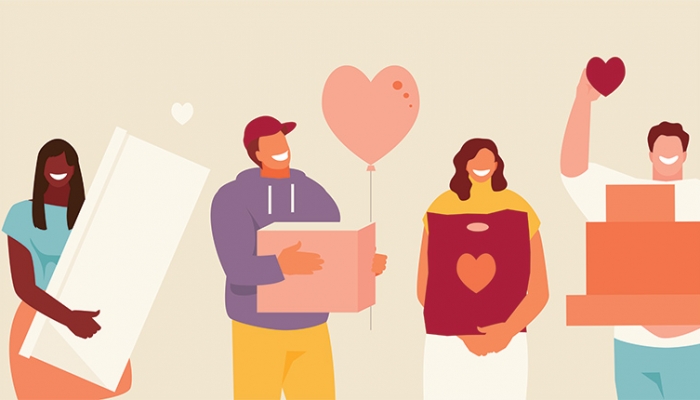 This social media ranking was last updated on 02/12/2020. 
The list of the UK's top 10 charity websites includes charities, not-for-profit organisations and media outlets covering the voluntary sector and is scored by their editorial content.
Vuelio uses a proprietary algorithm to create these rankings, based on topic-related content in blogs on its system – you can read more about the process here. Our research team actively seeks out new blogs and bloggers for inclusion, but if you think we've missed someone, please get in touch to let us know. 
1. Cancer Research UK Science Blog
In a year when help and support for others has been so important, the Cancer Research UK Science Blog has continued to share important information from the charity supporting those struggling with the impact of cancer. From coming to terms with a diagnosis, supporting the family members of those currently fighting and managing the side effects of medication, the blog has links to resources as well as initiatives for raising money and volunteering, in charity runs like Race for Life and in Cancer Research shops across the UK.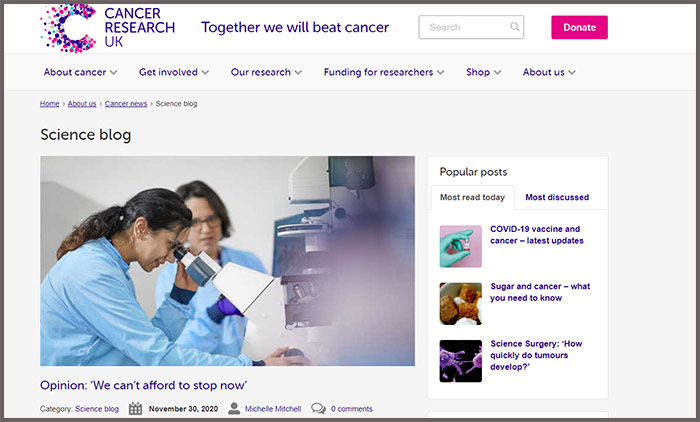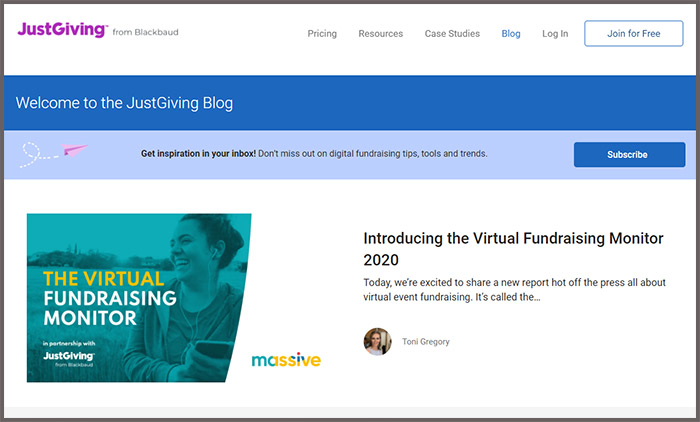 Fundraising tips, tools and trends is just the start of what the JustGiving blog gives to its audience. Aiming to ensure that important causes are adequately funded, the blog offers advice for individuals wanting to raise money and awareness for their chosen charities as well as teams working together for a common cause. Find news from JustGiving, tips and how to guides for setting up JustGiving pages and beginning the journey, as well as case studies and insights from successful volunteers passionate about a variety of issues.
3. NCVO Blog
The National Council of Voluntary Organisations (NCVO) provides advice and updates to over 14,000 members working within the voluntary and community sectors to make meaningful change in society. Posts cover inspirational stories from charities and organisations big and small as well as how current events are impacting the charity sector – the recent Spending Review has been covered diligently, as well as the challenges of the COVID-19 pandemic.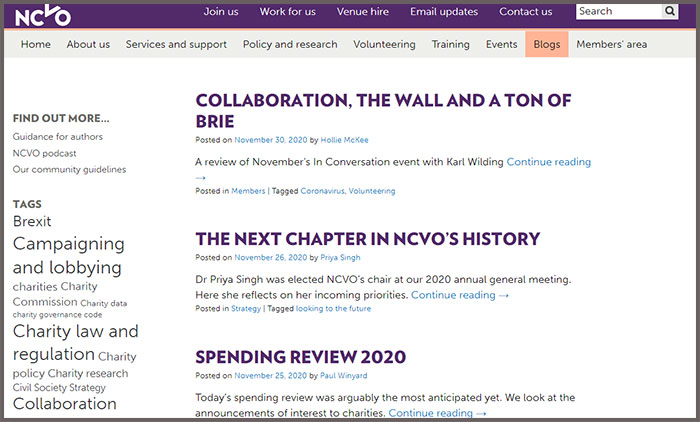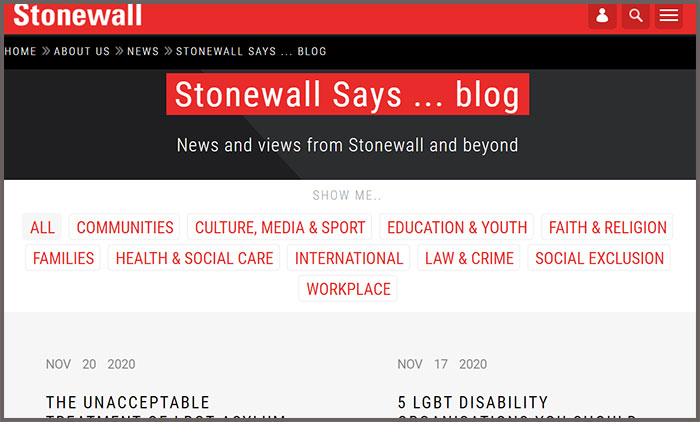 'News and views from Stonewall and beyond' is what's shared at the Stonewall blog, which covers LGBTQ+ issues across the globe, from the treatment of LBGT asylum seeks in Europe and the UK, International Pronouns Day and how to make UK schools more inclusive. Particularly useful are the charity's resources for workplaces and schools busy fighting inequality and outdated views in the office and the classroom, helping to make the future a kinder place for everyone.
5. Meow Blog
Over 200,000 cats and kits are helped by Cats Protection each year and the Meow Blog is where friends of all things feline can find news from the charity's national network of volunteer-branches and centres. Touching stories featuring animals saved by the charity feature alongside practical advice for ways readers can help with fundraising efforts over the festive season and in the future, too. And if you're considering providing a home for a cat looking for a new pad, check out the profiles of those in need of human flatmates.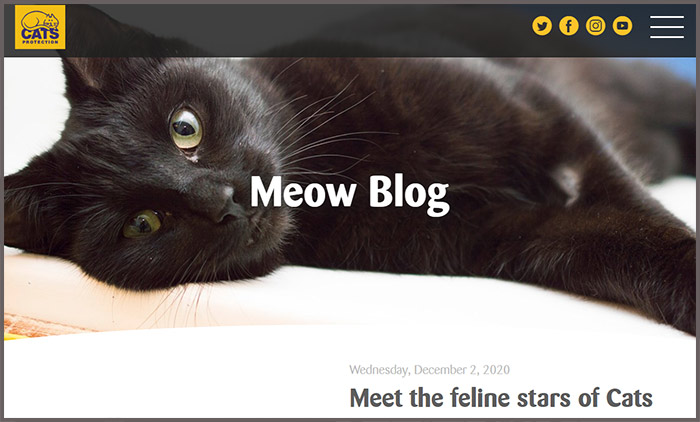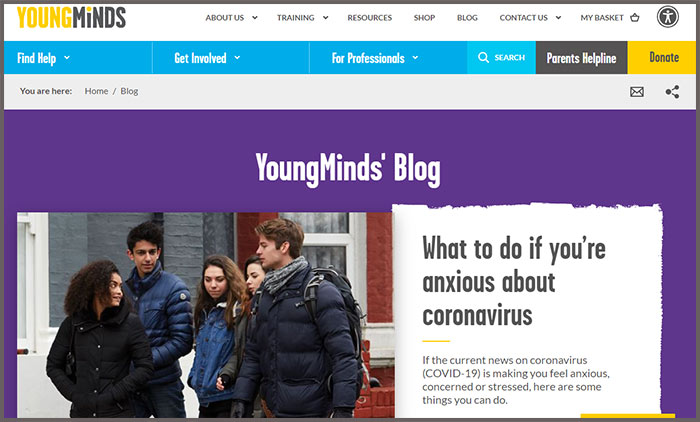 Mental health really matters this year, particularly for young people growing up in these troubling and unpredictable times. YoungMinds wants to see 'a world where no young person feels alone with their mental health' and the blog provides resources for those struggling and ways for people to get involved with supporting them. Mental health professionals can source training for dealing with issues specific to young people, and there is also a section for parents looking for support.
7. Race Matters
While long overdue conversations regarding antiracism and equality are happening across the world, UK independent race equality think tank Runnymede continues to share its work on providing 'intelligence for a multi-ethnic Britain' on the Race Matters blog. Covering the COVID-19 crisis and its impact on communities and what individuals can do to support the Black Lives Matter movement into 2021, Race Matters provides an overview of evidence and information across politics, identity, education, history and much more.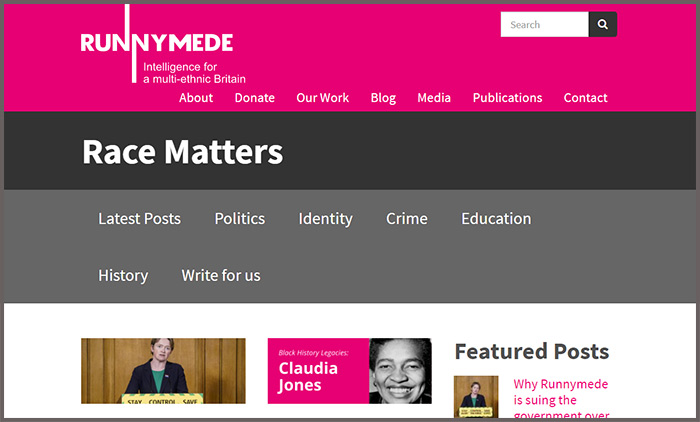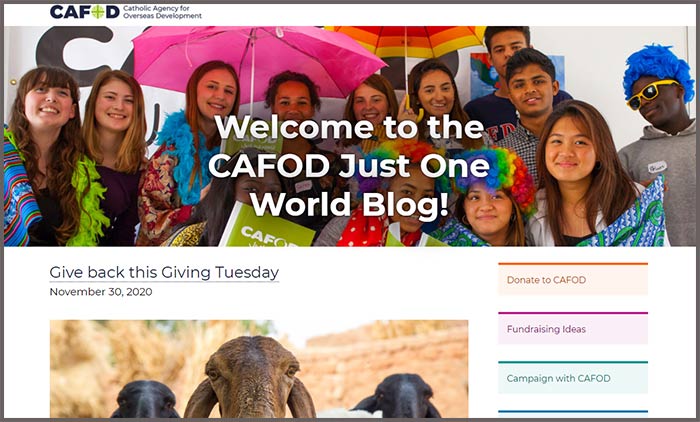 8. CAFOD blog 
The blog from England and Wales aid agency Catholic Agency for Overseas Development (CAFOD) shares updates on work being done to tackle global injustices and poverty – its latest campaigns focus on climate and energy, peace and human rights, young people and young adults as well as #CancelTheDebt. And for those who want to help with the aims of CAFOD, there's a fundraising ideas section with ways to get involved.
9. age uk blog
As the festive season approaches and the nights get colder, age uk are busy making sure 'no one has no one' this winter. Posts on the blog from the charity feature 'your news, your stories, your later life', with news and views on what's in the headlines when it comes to issues impacting older people. Providing a hub for older people themselves to connect with the help they need as well as resources for people wanting to volunteer their time, the age uk blog provides support to those most in need.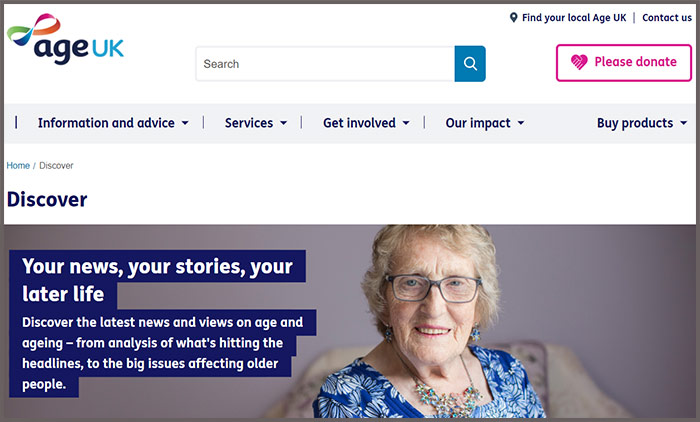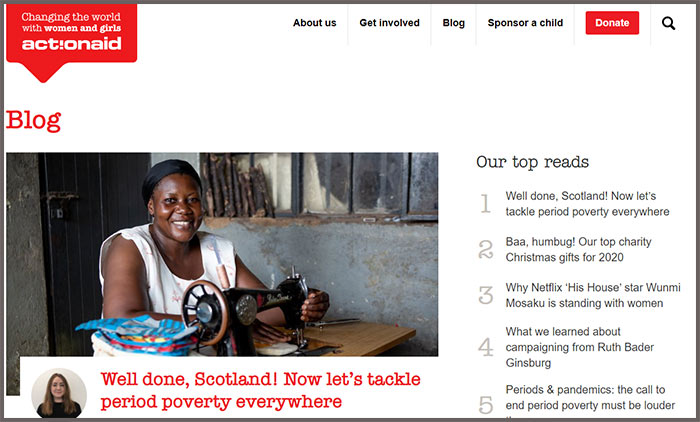 10. act!onaid blog
'Changing the world with women and girls', the globally-focused act!onaid charity uses its blog to share updates on challenges being faced across the world, news on initiatives happening now as well as think pieces on how issues impacting women and girls are portrayed in the media. Worth checking out now: the blog team's recommendations for 2020 charity Christmas gifts, lessons learned from the campaigns of Ruth Bader Ginsberg and Scotland's history making move to make period products free for all.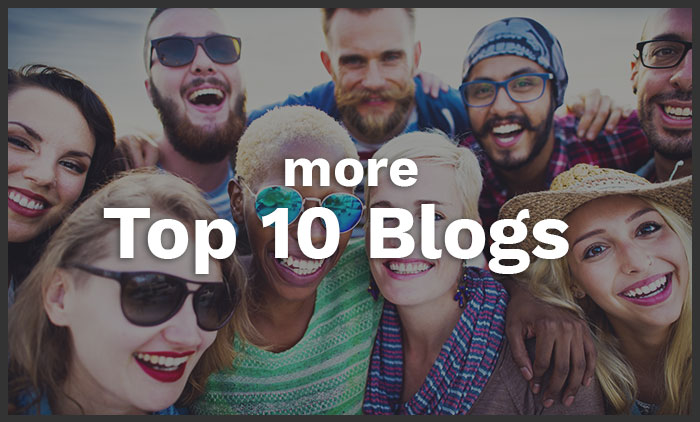 Collaborating with bloggers requires mutual respect and understanding: respect their schedules; take time to read their content to learn their interests; and only contact them if/when they want to be contacted. You can see more advice in our blogger spotlights. 
Profiles of these  blogs and their authors can be found in the Vuelio  Media Database.
https://www.vuelio.com/uk/wp-content/uploads/2020/12/Charity-blogs-top-10.jpg
430
760
Christina Pirilla
https://www.vuelio.com/uk/wp-content/uploads/2019/09/vuelio-logo.png
Christina Pirilla
2020-12-02 10:30:01
2020-12-02 11:23:13
Charity Blogs UK Top 10