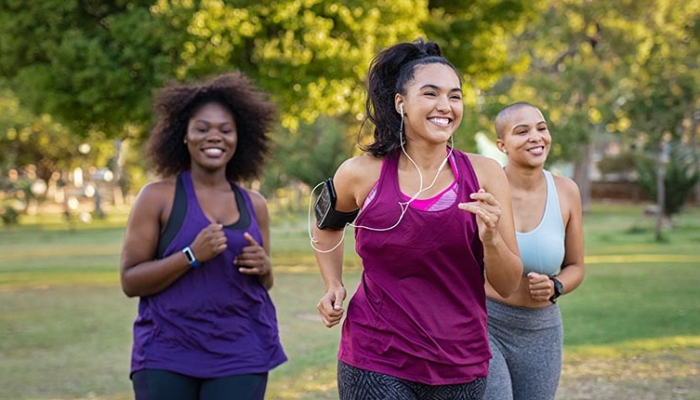 The Top 10 Running Blog ranking was last updated 29/09/2021.
Vuelio uses a proprietary algorithm to create these rankings, based on topic-related content in blogs on its system – you can read more about the process here. Our research team actively seeks out new blogs and bloggers for inclusion, but if you think we've missed someone, please get in touch to let us know.   
Anticipation for this Sunday's London Marathon is building and the top UK bloggers writing about running have continued to share great content for those also interested in the sport/hobby. First off the block for another year is The Runner Beans, where Charlie Watson has been blogging about running, healthy eating, top travel and other ways to keep active since 2011. Been feeling a bit off recently and want to get your mojo back? Check out Charlie's advice on overcoming pandemic fatigue and getting back out there in your fitness gear.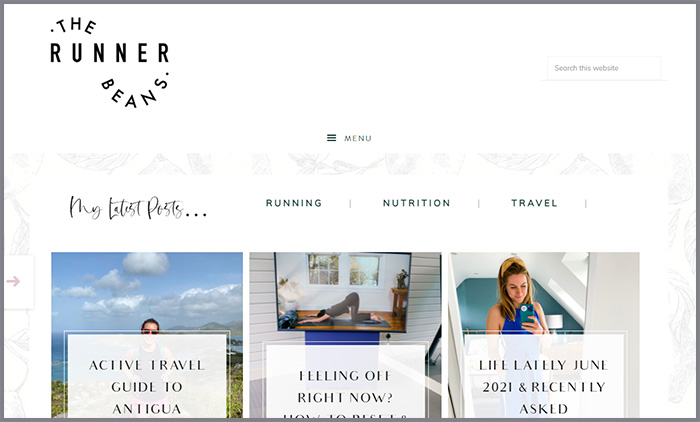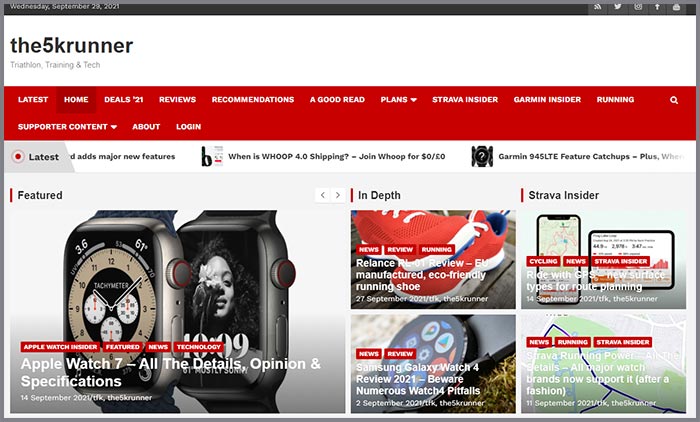 2. the5krunner
For all things 'Triathlon, Training & Tech', catch up (if you can) with the5krunner, the mysterious running enthusiast behind this blog of the same name. Wanting to share their experiences during a '5k phase', this blogger shares training plans readers can try themselves, recommendations for the best footwear available for pounding the pavement and reviews of fitness equipment for use during training and during big races. 'I try to put myself in the shoes of you and other sporty people and what they use' – if you're a sporty person, go see what this blogger recommends.
Still keeping things simple, fun and fit when it comes to keeping active is Keep it simpELLE's Elle, who also happens to be a big deal over on our Top 10 UK Fitness & Exercise ranking. Aiming to offer readers 'the professional insight on health and fitness that we all need', Elle writes about cycling, fitness, food, health, lifestyle and travel, but we're all about the running content today – make note of Elle's warm-up tips for Autumn running, avoiding injuries while out for a jog and returning to mass participation events.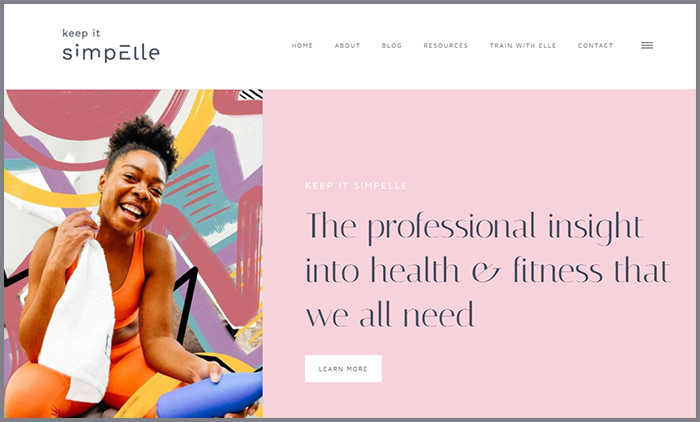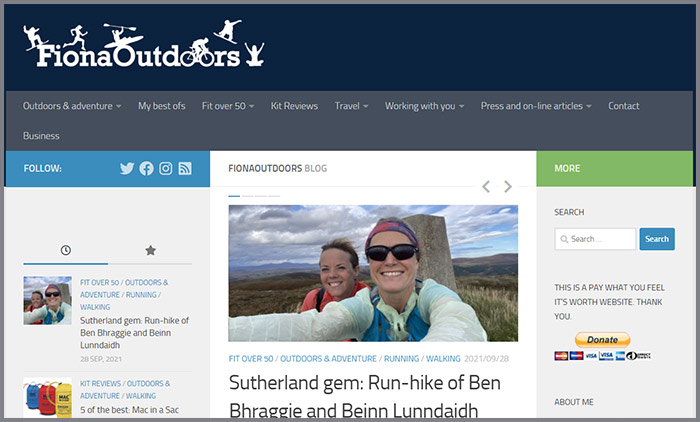 A new entry to our running ranking this year is Fiona Outdoors, where blogger and outdoor fitness enthusiast Fiona Russell writes about running (and walking, cycling and skiing) around outside. Over 50? Fiona's Fit Over 50 channel features stories from fellow fitness fans in the age range, what fitness looks like to her and the impact of menopause on exercise. You can also find Kit Reviews on what to take out with you on the run – Autumn is bound to be cold and rainy (though hopefully not on Sunday during the marathon – we'll see…).
.
Steadily moving up the ranking this year is Laura Fountain of Lazy Girl Running, who hasn't been lazy at all considering all the quality content happening on the blog. Aiming to make running a more inclusive and welcoming hobby, Laura shares her knowledge and experience as a qualified personal trainer, author and freelance journalist. Take a look through the blog's Training Plans, Running Groups and Marathon Squad round-ups as well as top tips for beginners and some more of those Autumn running tips (Winter is still a way off, thankfully).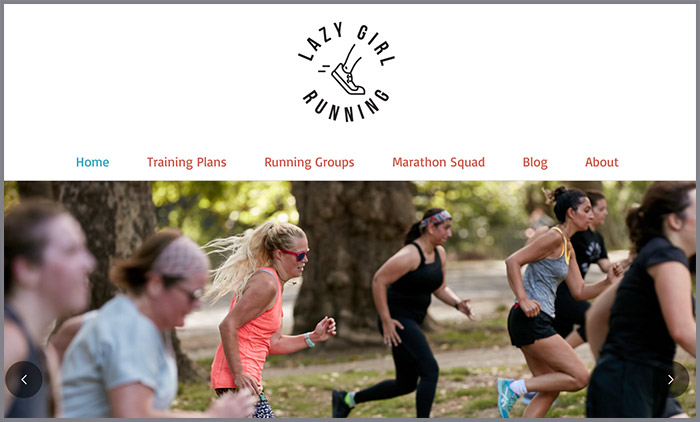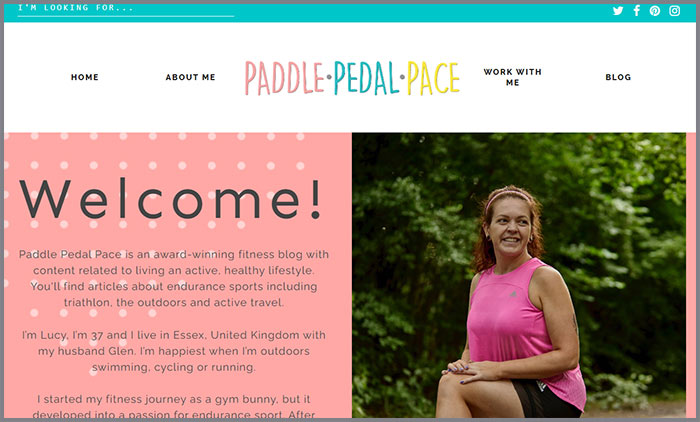 Making its return to the running ranking is Paddle Pedal Pace from blogger Lucy, who shares articles on 'endurance sports including triathlon, the outdoors and active travel'. For the living of an active, healthy lifestyle, join former 'gym bunny' Lucy in her passion for endurance sport. If you're not quite ready to compete yourself but want to dip your toe in, the blog has advice on how to be the best support crew at an Ultra Triathlon (be organised and make sure you have enough fuel, of all kinds, for a start). But if you're training yourself, check out reasons to vary your running route for some variety.
Despite the name of this blog, the blogger behind it doesn't call herself Doctor, but instead a 'mediocre and somewhat injury-prone runner' – very relatable, to be honest. Emma Neachell invites her readers to 'grab a cup of tea, coffee or a glass of something stronger (I don't mind), take a seat and relax' to have a read of her recent blog posts, which feature race reports, product recs and reviews, training and progress updates and tips for newbies. As Emma herself says 'join me as I try out new things and take on new running challenges'.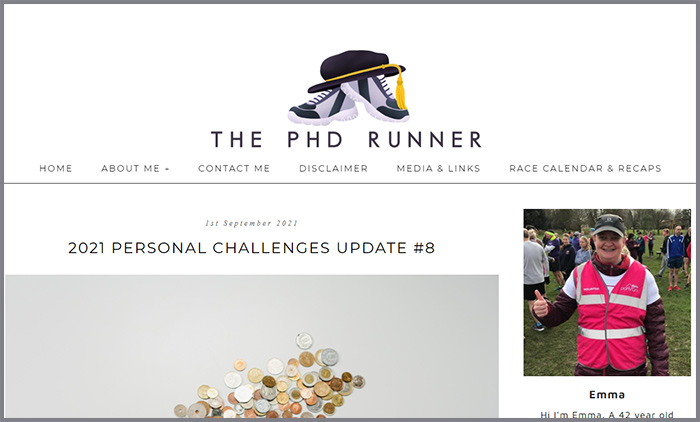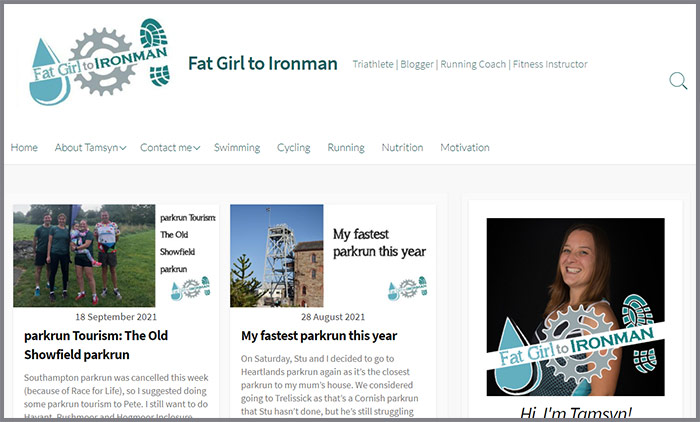 Ironman? No, not that guy in the Avengers, but the iron-distance triathlon (that's 2.4 mile/3.8k swim; 112 mile/180k bike; 26.2 mile/42.2k run, if you want the intimidating numbers). Another new entry to our ranking this year is Fat Girl to Ironman, where Tamsyn – a self-described formerly 'overweight couch potato' – posts about how she turned her life around by learning to swim, buying her first bike and cycling across Japan and running six marathons (and counting). 'I've not competed in an Ironman yet… but I'm getting there' – it's only a matter of time, so go join Tamsyn on her journey.
9. Trina Runs
Taking us closer to the finish line for this update of top running blogs in the UK is Trina Runs, where past posts encourage readers to find 'their hidden runner' and lead healthier and more active lives where 'honest fitness and wellbeing is more accessible' for everyone. 'You don't have to go fast, you just have to move and be grateful for the small things' says Trina on the homepage – check out her previous work with youth running clubs, how to recover from injury, starting a Couch to 5k and fitness products to invest in.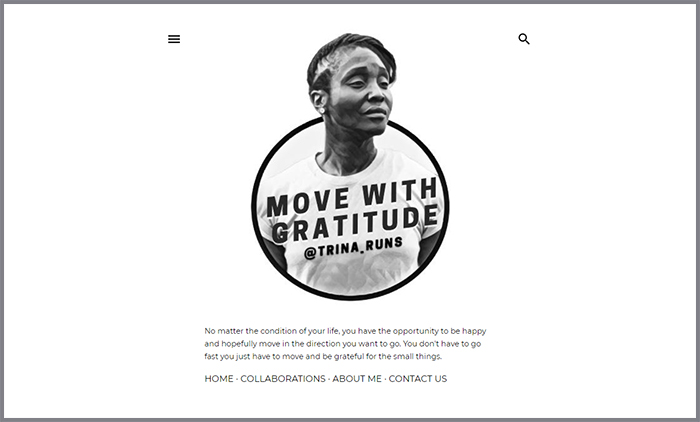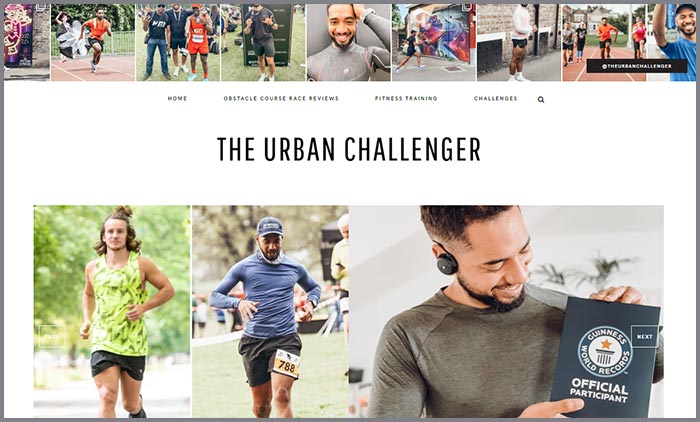 And rounding out our top picks for bloggers repping running in the UK (and further afield, if you've packed enough energy bars to get there) is Michael Adeniran, who preps his readers on getting ready for OCRs (that's Obstacle Course Races, to the uninitiated) at The Urban Challenger. 'Are you always trying to do something that gets your heart racing and keeps you in good shape? Do you enjoy the gym but find yourself wanting to do more?' If the answer is yes, this blogger can definitely help you find a fitness path you'll enjoy undertaking.
Collaborating with bloggers requires mutual respect and understanding: respect their schedules; take time to read their content to learn their interests; and only contact them if/when they want to be contacted. You can see more advice in our blogger spotlights. 
Profiles of these  blogs and their authors can be found in the Vuelio  Media Database.
https://www.vuelio.com/uk/wp-content/uploads/2021/09/Top-10-UK-Running-Blogs.jpg
430
760
Holly Hodges
https://www.vuelio.com/uk/wp-content/uploads/2019/09/vuelio-logo.png
Holly Hodges
2021-09-29 09:30:27
2021-09-29 09:44:49
Top 10 UK Running Blogs