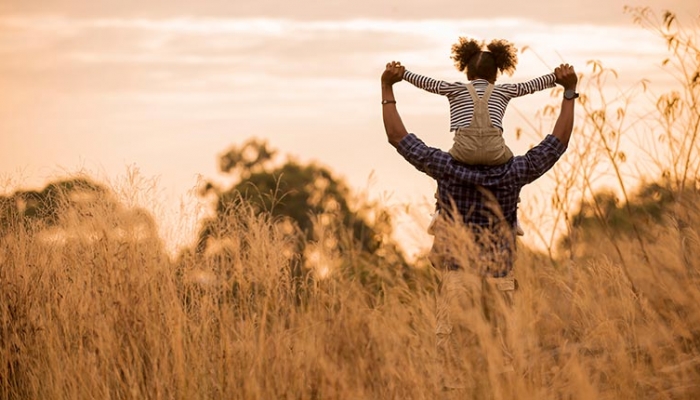 The Top 10 Daddy Blog ranking was last updated 16/06/2021.
Vuelio uses a proprietary algorithm to create these rankings, based on topic-related content in blogs on its system – you can read more about the process here. Our research team actively seeks out new blogs and bloggers for inclusion, but if you think we've missed someone, please get in touch to let us know. 
1. Dad Blog UK
A big Happy Father's Day from us to John Adams, who stays at the top of the dad blogs ranking for another year. John has been sharing stories of fatherhood and family since leaving his Government communication job to become a full-time 'school run dad'. Now a one-stop shop for all things fatherhood, this blog covers a diverse range of topics including Childcare, Online Safety, Male Fertility, Stepfamilies, Flexi-working & Shared Parental Leave, and Family Finances. 'Being so heavily involved in my children's lives has been a blessing and something few men get to experience,' says John – go join him for the journey.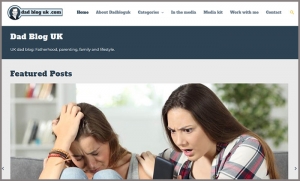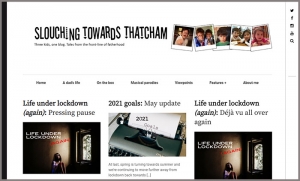 Tim Liew, the dad behind Slouching Towards Thatcham, is certainly no slouch when it comes to blogging, sticking at number two on our list of top bloggers for dads, father figures and family-oriented fellas. Telling 'tales from the frontline of fatherhood,' Tim shares updates in A Dad's Life, Viewpoints, On the Box and the Musical Parodies section as well as features with tips on blogging among much more. In a tough year for families all over the globe, Tim hasn't shied away from the tougher aspects of day-to-day life, also opening up in his Life in Lockdown series.
3. DIY Daddy
Another non-mover in our ranking of dad blogs, just in time for Father's Day this weekend, is the DIY Daddy blog from father of five and DIY expert Nigel Higgins. Sharing 'the trials and tribulations of bringing up five children, while trying to maintain my sanity,' this blogger covers much more than putting up shelves and cribs in the kids' room (though, that is important) – other categories on DIY Daddy include Gender Issues and Mental Health. Recently covered on the blog – how to tell if anxiety has been creeping up on you, and outdoor activities that promote mindfulness.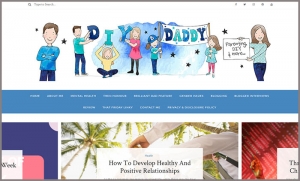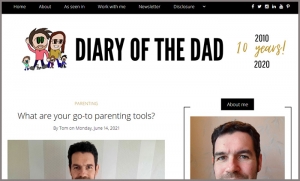 Moving up a spot from last year's number five is a blog that sounds like something directed by George A. Romero but, in reality, is filled with family-friendly fun. Tom Briggs launched Diary of the Dad in 2010 and, over a decade later, 'still has the same enthusiasm for it as I did when I wrote my first post'. Taking a realistic attitude to parenthood, Tom writes about the struggles, and the joys, that every parent is likely to face. Most recently, some of the creepy things that kids do, the struggle not to swear in front of them and the most useful parenting tools to have in your back pocket.
Yorkshire-based dad Karl Young is the blogger behind The Yorkshire Dad, and has been sharing fun family things to do in the area since 2013 – ' It was on a late night-feed that I discovered the world of parenting blogs and from that day on, I had chosen to share, learn and grow with other parents'. This self-described 'restless father, husband, joker and golfer' is a senior digital PR manager by day and 'parenting and adventure blogger by night'. Despite being so busy, Karl likes to explore the local parks, nature trails, events and attractions with this family – check out his recommendations to do the same with yours.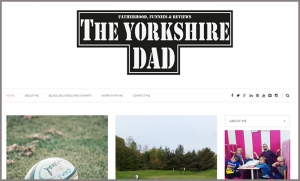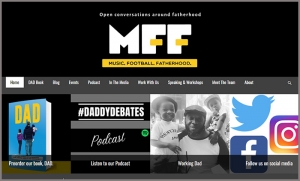 Another blog moving up this year is Elliott Rae's Music.Football.Fatherhood which does what it says on the tin and much more besides. Aiming to be a place for 'open conversations around fatherhood,' the blog is split into the topics Expecting, New Dad, Relationships & Sex, Race & Parenting, Working Dad, Mental Health & Fitness, Early Years, Education & Bullying, Single Dads & Co-Parenting, Things To Do, Stuff To Get, Music and Football. That's a lot. And if you want more from Music.Football.Fatherhood, there's also the recently-published book Dad, which gathers 'untold stories of fatherhood, love, mental health and masculinity'.
7. Daddy & Dad
Daddy & Dad aka Jamie and Tom might already be familiar to you, also featuring in our LGBTQ+ blog ranking. They're busy sharing life as dads to their two boys, giving readers an insight into the highs and lows of adoptive parenting, offering their take on the latest LGBTQ+ news and current affairs from across the world and bigging up fellow LGBTQ+ parents raising happy families. Check out their content in the Pride At Home UK and Reviews section alongside all the good stuff happening on the blog.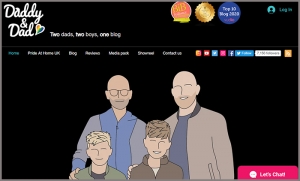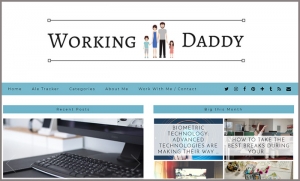 'Hi, I'm Tom, otherwise known as 'Working Daddy'! – meet our second new blogger in the dad ranking for this year, who loves writing about any topic, but particularly enjoys those of Parenting, plus Home & Garden, Technology, Family, Finances and Health (and if you're hungry, there's his separate blog Foodaddy, for that). Being a working dad means taking care of the practicalities alongside quality time with the family – grab Tom's top tips for turning your garage into a DIY workshop, and for those working from home, how to make a more productive home office environment.
This year we also welcome Paternal Damnation to the ranking, which, as well as having a pretty fantastic moniker has pretty fantastic content. Split across sections on parenting, men's lifestyle and technology, reviews, and food and drink, posts from blogger Robbie answer some of the big questions you may be struggling with, such as 'is my child ready for nursery?' and 'what the heck can I buy my own dad for Father's Day?'. 'It can be maddening bringing up kids, but few would argue that it isn't worth it (presuming you're not asking during the summer hols)' – if you feel the same, check out Robbie's take on things.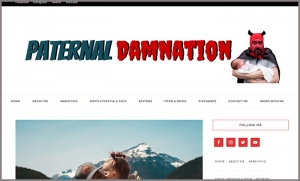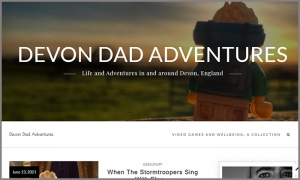 And we finish off the ranking by snuggling up on Dad's Sofa for some Devon Dad Adventures, which we hope is okay with Andy M, who is the dad in charge over there. This dad 'blogs, tweets and clicks far too much' and writes about his 'life and adventures in and around Devon, England'. Catch up on what he and his family have been up to in his regular 'That Week Just Gone' updates and ruminations on the spiritual dad to anyone who grew up watching The Simpsons in his 'In Defence of Homer Simpson' series. If Springfield's inhabitants aren't quite your thing, there's also thoughts on Star Wars Rebels, Mario, Google Classroom and even more things that can be enjoyed on and off the sofa.
Collaborating with bloggers requires mutual respect and understanding: respect their schedules; take time to read their content to learn their interests; and only contact them if/when they want to be contacted. You can see more advice in our blogger spotlights. 
Profiles of these  blogs and their authors can be found in the Vuelio  Media Database.
https://www.vuelio.com/uk/wp-content/uploads/2021/06/Top-10-UK-Daddy-Blogs.jpg
430
760
Holly Hodges
https://www.vuelio.com/uk/wp-content/uploads/2019/09/vuelio-logo.png
Holly Hodges
2021-06-16 09:30:00
2021-06-16 11:47:29
Daddy Blogs UK Top 10