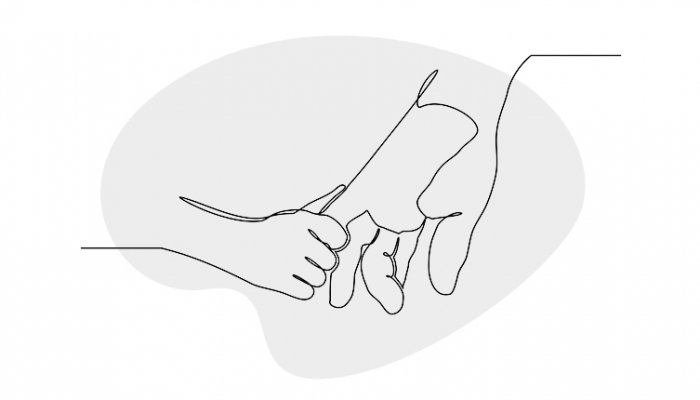 The Top 10 Daddy Blog ranking was last updated 14/06/2023.
Vuelio uses a proprietary algorithm to create these rankings, based on topic-related content in blogs on its system – you can read more about the process here. Our research team actively seeks out new blogs and bloggers for inclusion, but if you think we've missed someone, please get in touch to let us know. 
1. DIY Daddy
It's another extra happy Father's Day from us to DIY Daddy's Nigel Higgins, who stays at the top of our Dad blog ranking this year. Having found his experience of fatherhood 'challenging', 'interesting', but most of all 'rewarding', Nigel launched his blog to share his 'trials and tribulations while trying to maintain [his] sanity'. Maintaining the home is a big part of parenting, and while this blogger acknowledges there's no 'simple advice for achieving the perfect look and finish', he has plenty of tips and tutorials for getting started.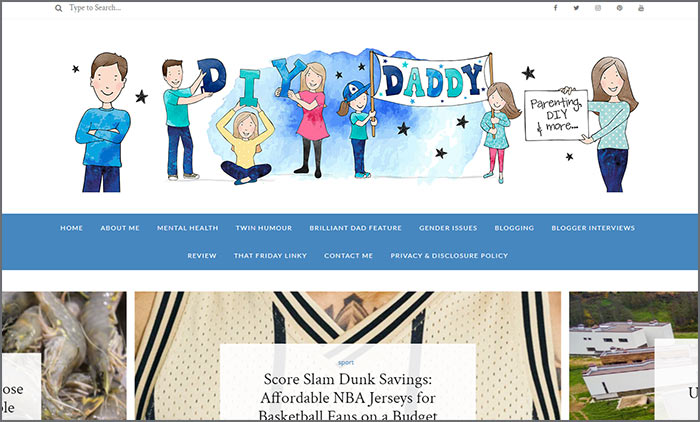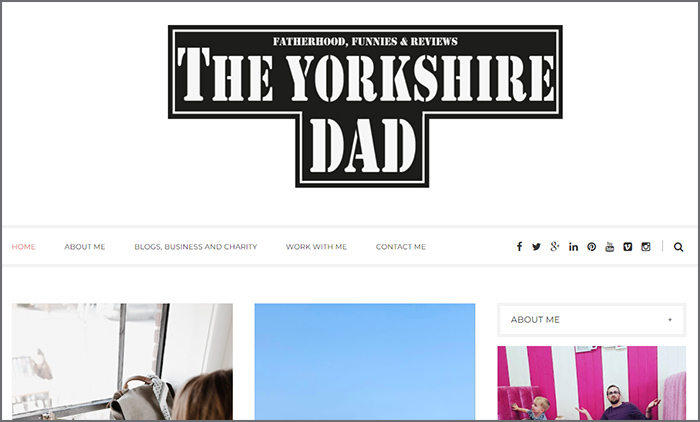 Moving up a few spots for 2023 is our Northern England-based dad Karl Young. The Yorkshire Dad provides a place for fellow fatherly figures to 'share, learn, and grow with other parents and UK parenting bloggers'. Check out content on family days out alongside reviews of products, DIY, golf, and plenty of other topics that take Karl's fancy. 'I started my blog to share my personal experiences with like-minded people, in an attempt to help aid and reassure parents with their everyday concerns'.
3. Music. Football. Fatherhood
Also moving up two places in our ranking this year is the Music. Football. Fatherhood team, who are here for 'open conversations about fatherhood' alongside sport and music chat. For those who want more, there's the #DaddyDebates podcast, regular community events, and a book – 'DAD'. Topics tackled by founder Elliott Rae and the team recently: how relationships change after having children, successful co-parenting, and maintaining mental health.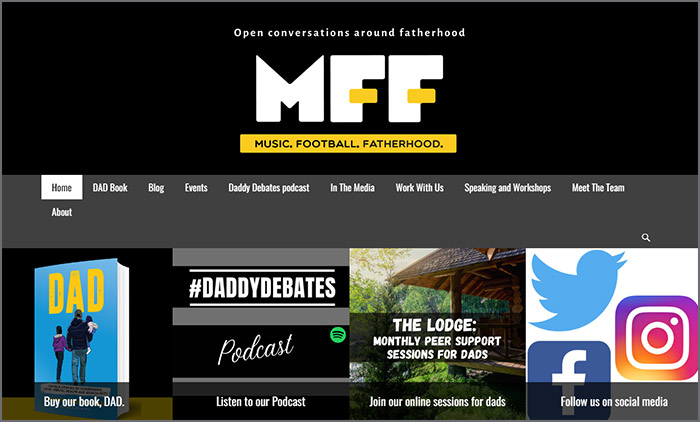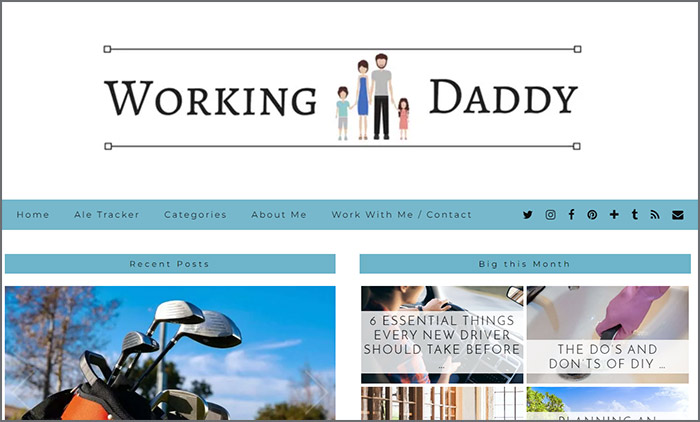 Being a parent is a tough job, and Working Daddy Tom aims to share all aspects of it. Content is split into automotive, home and garden, parenting, family, finances, and health categories, and there's even a dedicated Ale Tracker (because hard work requires hydration). Recent posts to catch up on from this working dad include the dos and don'ts of DIY, dressing right for a summer wedding, and side-hustles for stay-at-home dads – if you weren't busy enough already.
'Three kids, one blog. Tales from the front-line of fatherhood'. Certainly no slouch when it comes to quality parenting blogging is Slouching Towards Thatcham's Tim Liew. The wide-reaching subjects Tim pontificates on include entertainment (TV, music, and games) for the family, blogging tips, nostalgia – and he creates spoof parenting radio adverts. Posts to read now: thoughts on Father's Day, living up to exam expectations, birthday letters and the realities of empty nests as families grow.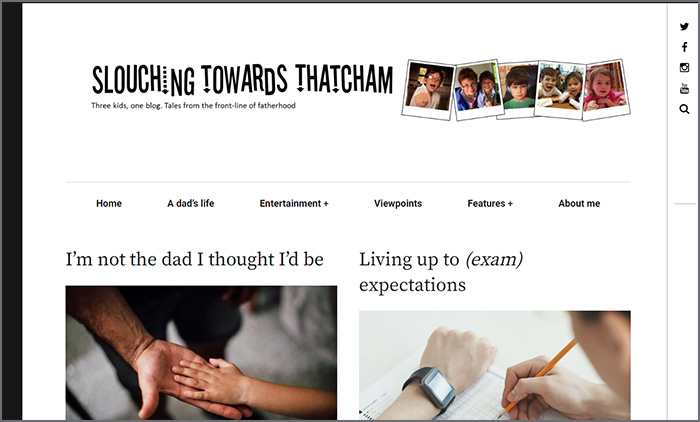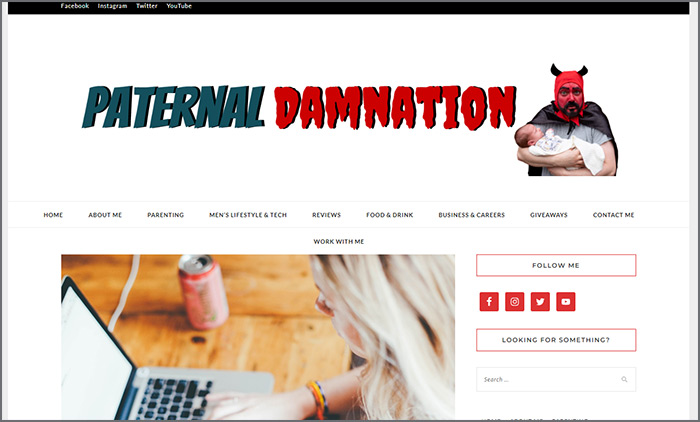 Up from last year's number 10 – and winning an extra award for a great blog name – is Paternal Damnation from blogger Robbie. While primarily focused on parenting, Robbie also offers plenty of men's lifestyle content. Check out the sections Men's Lifestyle & Tech, Reviews, Food & Drink, Business & Careers, as well as what we're here for – Parenting. Something fun (or worrying, depending on your outlook) to try right away is the Crazy Parental Laws Quiz – here's wishing you an A+ with the homework.
As well as keeping a decent roof over their heads, keeping kids fed is another big responsibility for parents. Luckily, Dad's Delicious Dinner is here to help any and all culinarily-challenged dads. New to our Daddy Blogs UK Top 10 this year, Ian Northeast covers 'Food, Family, Fatherhood, and Fun'. Search recipes by cuisine type or time of day to find something that will work for the whole family – some of our faves include the chorizo and pea risotto, homemade bread, and fast food-style chicken nuggets.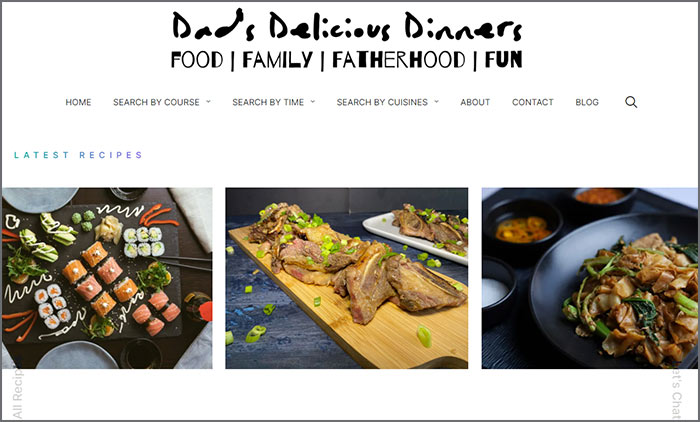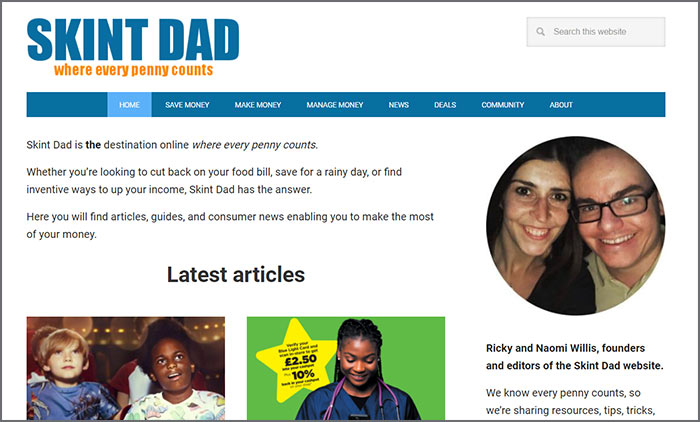 8. Skint Dad
Another new entry to our ranking for 2023 is Skint Blog, which has previously featured in our Personal Finance Blogs UK Top 10. Here 'every penny counts', and bloggers Ricky and Naomi Willis update their readers with 'articles, guides, and consumer news enabling you to make the most of your money'. To make the most of the weekly food shop, take note of the blog's reveal of this year's cheapest supermarkets, farm foods offers, vouchers and deals, as well as how to save money with eco settings when putting on a wash.
9. Daddy & Dad
Another blog that might be familiar to you as it also features in our LGBTQ+ Blogs UK Top 10 is Jamie and Tom, aka Daddy & Dad. Covering 'the highs and lows of adoptive parenting', this pair also posts LGBTQ+ news and current affairs from around the world. Fellow parents with stories to share also regularly feature, alongside product reviews, the Daddy & Dad family's takes on events and trips out, and much more.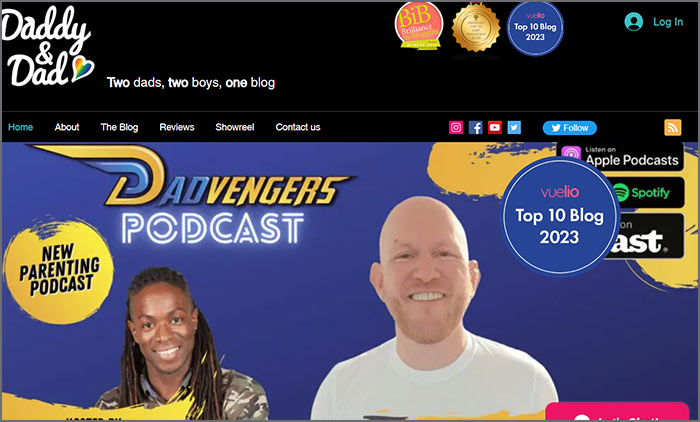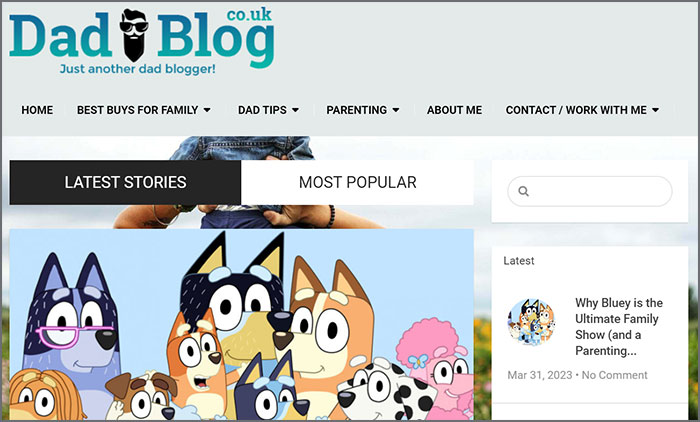 10. Dadblog.co.uk
We round off this year's ranking with 'just another dad blogger' Seb of Dadblog.co.uk, another new entry. Having started the blog in early 2020, Seb's site is a mix of 'personal fatherhood journey and contributions from parents (both mothers and fathers)'. Take a look at the Best Buys For Family section for savings, Dad Tips covering everything from family health, work, finances, grooming, how tos, and hobbies, and Parenting, which includes help with the dreaded puberty alongside pregnancy and baby care.
Collaborating with bloggers requires mutual respect and understanding: respect their schedules; take time to read their content to learn their interests; and only contact them if/when they want to be contacted. You can see more advice in our blogger spotlights. 
Profiles of these  blogs and their authors can be found in the Vuelio  Media Database.
https://www.vuelio.com/uk/wp-content/uploads/2023/06/Daddy-Blogs-UK-top-10.jpg
430
760
Christina Pirilla
https://www.vuelio.com/uk/wp-content/uploads/2023/09/vuelio-logo-200px.png
Christina Pirilla
2023-06-14 09:50:00
2023-06-14 09:56:49
Daddy Blogs UK Top 10