Top 10 UK Blog Rankings of 2022
Digital media has continued to thrive and evolve this year, with blogging now perhaps more of a traditional long-form medium when compared to the booming short-form sharable video formats of TikTok, Instagram Reels and YouTube Shorts.  
The topics online audiences are reading about in blog form have certainly changed this year, too. For the subjects blog fans were most interested in exploring in 2022, here are our most popular blog rankings:
1. Fashion Blogs UK Top 20 (+4)
With the last official lockdowns long over in the UK, what we wear once again became an important consideration for many. But the sector had to evolve after the tumult of COVID changed our priorities. This year saw fashion blogs largely moving away from hauls and fast fits in favour of sustainable outfit choices and mixing up wardrobe staples with second-hand finds.
2. Daddy Blogs UK Top 10 (+2)
Family-focused blogs were still a big draw, and the UK's blogging dads were covering the stresses and successes of 2022. Popular topics: school, homework, DIY, keeping the kids entertained when travelling is not an option, saving money and what is worth watching and reading with the family in quieter moments.
3. Top 10 UK Food Blogs (-1)
Still a healthy choice was the food ranking, featuring blogs who big-up food from across the globe perfect for a variety of budgets, nutritional concerns and hankerings. Supply chain issues in the UK throughout 2022 meant some cupboard staples could be difficult to get hold of at times, so being able to find new recipes and ideas for ingredient swap-ins was a must-have.
4. Top 10 UK Music Blogs (+2)
Moving up a few spots in our year-end round-up is the music ranking. Lizzo, Harry Styles, BLACKPINK, Jack Harlow or the classics (Beyonce) – whatever your soundtrack to 2022 was, the UK is lucky enough to have plenty of blogs covering the current crop of musicians out there – big, cult and as yet undiscovered by the mainstream – as well as those you may not have heard in a while.
5. Interior Design Blogs UK Top 10 (-2)
2022 might have meant less lockdown-level staring at the walls, but our interiors were still top of mind. This year's trends among our Interior Design blogs? Anything goes, really – it has been a tough few years, so if you want to fill your living room with Blahaj sharks and matching wallpaper, who are we to judge?
6. Parenting Blogs UK Top 20 (+2)
Back to family life, the top 20 parenting blogs had yet more activities for the fam in all their makeups, across the country and beyond. Local living was big on the agenda as travelling further afield is just starting to take off again. Want something more niche to do instead of checking out tourist traps in the big cities? These blogs have plenty of tried and tested suggestions.
7. Travel Blogs UK Top 10 (New Entry)
And on the subject of travel, lots of people were ready once more to go exploring, whether closer to home or via airport to very different climes. As with fashion, the travel industry has had to catch up with the evolving needs and priorities of the public, meaning sustainability and more authentic and individual experiences.
8. Mummy Blogs UK Top 10 (+1)
The mums of the UK blogging scene also had lots to share on the highs and lows of family life this year – rainy days, mudpie moments, getting into town and out of the 'madhouse', and, above all, keeping things honest were top priority this year.
9. Top 10 UK Beauty Blogs (-2)
Unsurprisingly, self-care saw a boost in popularity since March 2020 and this has continued into 2022. Beauty is about much more than lipstick – though lipstick is certainly a good-to-have. UK beauty bloggers kept readers up-to-date with new trends throughout the year and the products they need to get results.
10. Baking Blogs UK Top 10 (New Entry)
We finish on something warm and hearty (or cool and light, depending on what you are in the mood for) – baking blogs were still top drawer, rounding up our top 10 of the top 10s. The Great British Bake-Off was back, but UK bakers were blogging all-year round about top sweets, savouries and the bit-of-both options to try.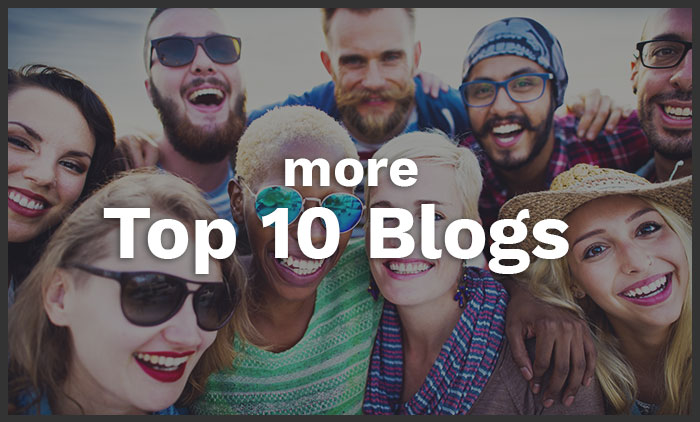 Vuelio's blog ranking methodology takes into consideration social sharing, topic-related content and post frequency. Profiles of the blogs on these Top 10 Blog rankings, their authors and thousands of others can be found in the Vuelio Media Database.
The fundamentals of working with bloggers are the same as with traditional journalists at traditional media outlets: respect their schedules; take time to read their material to learn their interests; and only contact them if/when they want to be contacted.
https://www.vuelio.com/uk/wp-content/uploads/2022/12/Top-10-Top-10-Blog-Rankings-featured-image-1.jpg
389
687
Phoebe-Jane Boyd
https://www.vuelio.com/uk/wp-content/uploads/2023/09/vuelio-logo-200px.png
Phoebe-Jane Boyd
2022-12-14 11:10:21
2022-12-14 14:30:57
Top 10 UK Blog Rankings of 2022