Last Updated 25/10/2017
Moving up to first is BakingQueen74, which was created in 2013 by mother-of-two Lucy, to share her love of baking, cooking and using her much-loved slow cooker. She uses her slow cooker to create a range of different cakes, and shares easy-to-follow recipes with her audience. Lucy also holds a baking challenge called Perfecting Patisserie to help herself and other bloggers learn the French art of patisserie.
The Baking Explorer was created by Kat Buckley in 2012, to share her hobby of baking mouth-watering cakes, tarts and biscuits. Although Kat has perfected the art of baking, she shares posts with her audience that aim to help them produce their own treats in their kitchen. Taking interesting twists on classics and incorporating trends, Kat shares recipes including the Strawberry Milkshake Oreo Cheesecake, Vegan Mincemeat Plait and Eton Mess Cookies.
Want to learn more about this blog? Read our blogger spotlight with The Baking Explorer.
The Little Blog Of Vegan was launched by Holly Jade, to post recipes and advice, centred around a vegan lifestyle and raw baking. The blog helps people with food intolerances and those that have a vegan diet with vegan alternatives. She posts recipes for doughnuts, cakes, tartlets and other tasty treats. As well as writing about baking, The Little Blog of Vegan also features 100% cruelty free beauty products and a lifestyle section.
Kate adopted the nickname 'little loaf' at the age of two after a great aunt noticed that her love of bread was bigger than she was. In 2011, Kate was persuaded by her partner to create a blog to document her progress after starting to bake her own bread. Kate uses her blog to try her own twists on different recipes that she has come across. thelittleloaf not only focuses on baking bread, but also muffins, cheesecake, biscuits, tarts and breakfast ideas.
Created by amateur bakers Hollie and Jess, Baking a Mess was created by the duo to share their passion of baking. After posting over a million pins on Pinterest, they decided to create the blog to post recipes and share their love of cake with like-minded individuals. Whether you're on the hunt for a recipe for pastries, biscuits, cupcakes or bread – they cover it all.
Mike started to fall in love with baking back in 2010 when he started 'dabbling with the odd cookie'. A digital marketer in the day and blogger by night, Mike bakes once a week – sharing his creations through his blog, The Bearded Bakery. As well as providing readers with recipes – every month Mike lets users submit names of people they want to cheer up to the Cake Care Package, and randomly picks two winners each month to send one of his cakes.
The Baking Fanatic posts attention-grabbing bold twists on common classics and encourages its audience to try something different. Launched by mathematics teacher Philip Friend, Baking Fanatic includes swoon-worthy recipes based on Philip's own ideas or current baking trends, for all occasions. If you also have an appreciation for afternoon tea, Philip creates miniature bakes, small dishes and pastries to accompany a homemade afternoon tea.
Want to learn more about this blog? Read our blogger spotlight with BAKINGFANATIC.
8. Kerry Cooks
Kerry Cooks was established in 2011 as a place to write about Kerry's love of baking cakes and sweet treats and documenting her life in Nottingham. Kerry has a love of experimenting with cookie dough and rainbow colours, and uses her blog to explore new baking (and no bake) techniques and sharing the recipes with her audience. Over the last six years, Kerry Cooks has provided tips on how to make rainbow cakes, gooey cookies and cupcakes – among other types of indulgences.
Emma launched her blog Forever Baking because she is passionate about baking and learning to experiment with flavours. Sharing recipes for beautiful twists on cupcakes including Emma's Lucky Charm Brownie Cheesecakes, Toffee Apple Cupcakes and Vanilla Cupcakes with Marshmallow Icing. Forever Baking lists easy to follow recipes for biscuits, cakes, cupcakes, doughnuts, tarts and traybakes and even provides nutritional information.
A twist on the traditional baking blog, Baking with Granny is a family affair. Established in 2015 by 'Granny' and her daughter 'Mummy' (Amy) (with features from Amy's two boys) – the blog provides a variety of recipes from three generations, to help readers find ideas for classics or track down a recipe from their childhood. Baking with Granny includes Scottish recipes, cakes, slices and traybakes (all of which have been approved by the boys).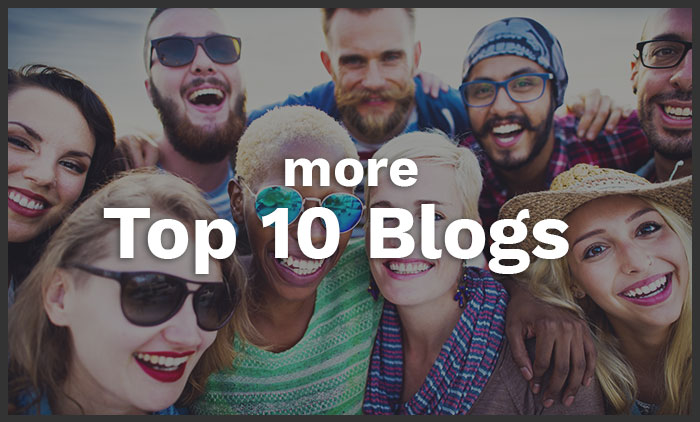 The fundamentals of working with bloggers are the same as with traditional journalists at traditional media outlets: respect their schedules; take time to read their material to learn their interests; and only contact them if/when they want to be contacted.
Vuelio's blog ranking methodology takes into consideration social sharing, topic-related content and post frequency. Profiles of these baking blogs and their authors can be found in the Vuelio Media Database.
https://www.vuelio.com/uk/wp-content/uploads/2016/10/vuelio-top-10-baking-blog-ranking-featuredimage.jpg
434
760
Merryn Williams
https://www.vuelio.com/uk/wp-content/uploads/2015/10/vuelio-logo-transparent.png
Merryn Williams
2017-10-25 09:00:05
2018-01-30 15:31:21
Baking Blogs UK Top 10