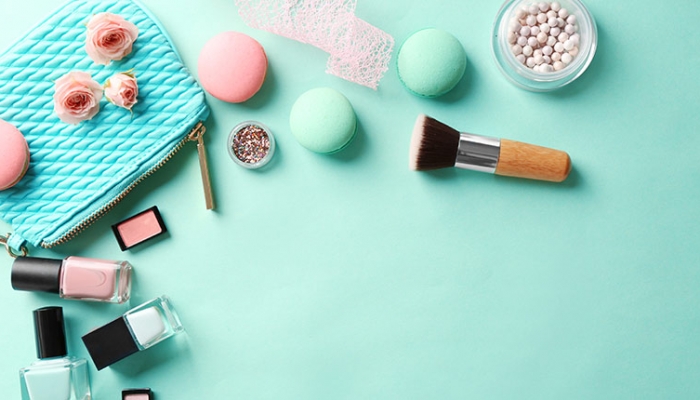 The Top 10 Beauty Blog ranking was last updated 15/09/2021.
Vuelio uses a proprietary algorithm to create these rankings, based on topic-related content in blogs on its system – you can read more about the process here. Our research team actively seeks out new blogs and bloggers for inclusion, but if you think we've missed someone, please get in touch to let us know.   
Big fans of the beauty advice shared by Caroline Hirons in her 2020 book skinCARE: The ultimate no-nonsense guide and in her regular appearances on This Morning should take a trip to where everything started – her eponymous blog, which stays at the top of this ranking for another year. Caroline is a globally-qualified advanced aesthetician and has had a hand in developing bespoke facials and training teams for big brands across the UK, the US and the Far East. You don't have to travel far to benefit from her expertise – pick from her Skincare, Beauty, Cheat Sheets, Shop and Treatments channels to find 'what you do and don't need in your skincare routine'.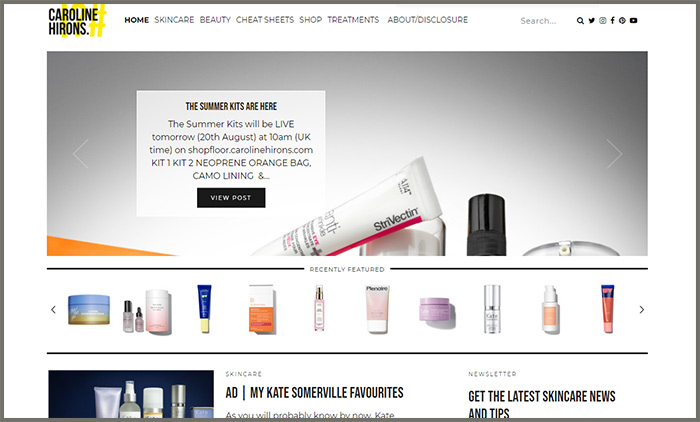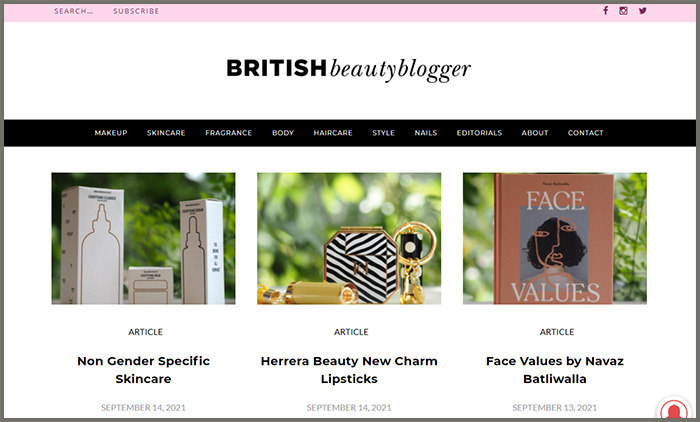 Another non-mover in our beauty ranking is Jane Cunningham, AKA the British Beauty Blogger. All areas that are possible to beautify feature on her blog, which is split up into the sections of Makeup, Skincare, Fragrance, Body, Haircare, Style, Nails and Editorials. Making her start in the beauty sphere by writing about the subject for various newspapers, Jane has racked up four books and numerous bylines across both online and mainstream media. Essentials being covered right now by the blogger – new eyeshadow palettes, new nail colours, books from fellow beauty bloggers, mascaras for different moods and (at last) non-gender-specific skincare.
3. Really Ree
We're really happy to have Anne-Marie Lodge on the beauty ranking again, with her blog Really Ree reaching a higher placement this year. Since its launch in 2010, Anne-Marie's blog has been bigging-up the best in Makeup, Skin, Fragrance, Hair and sharing Beauty Offers for her audience to snap up. As we head closer and closer towards the Christmas season, Really Ree has a handy rundown of the best beauty advent calendars available for 2021 as well as products for both small, large and medium-sized budgets. 'I am obsessed with everything to do with beauty and love discovering new products and sharing my findings,' says Anne-Marie – go check out her recent finds.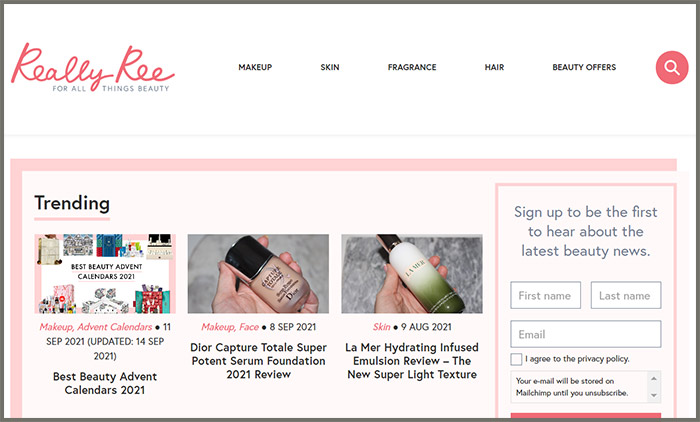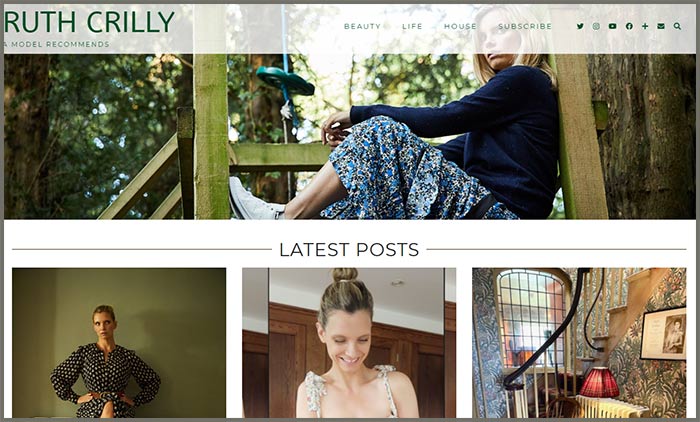 When it comes to all things beauty, a person very likely to have a knowledgeable take on the topic is someone who has tested all the products, techniques and trends as part of their job – a model. Former international model Ruth Crilly has recommendations in her Life and House sections alongside all the Beauty – and that section is packed full of good things. If you're feeling overwhelmed by all the recent beauty launches and aren't sure where to start, make notes on Ruth's five fashion and beauty favourites from August, featuring hyaluronic acid creams and heavy moisturisers to prepare skin for the harsher weather we've got coming our way.
For more talk on beauty for all budgets, let's talk about Jasmine Talks Beauty. Spotlighted by Cosmopolitan last year as a 'skinfluencer' to keep an eye on, Jasmine doesn't just see beauty as a job – 'I spend far too much money on these things but for me it's a hobby; some people collect stamps, my thing just happens to be beauty!' For the feeling of sitting down with friends and going through your beauty and makeup collection, Jasmine is your girl. Read up on her recent content focusing on sunscreens (because we're entitled to at least two more sunny days in the UK this year), mists, transitional skincare, products that are worth their hype and much more.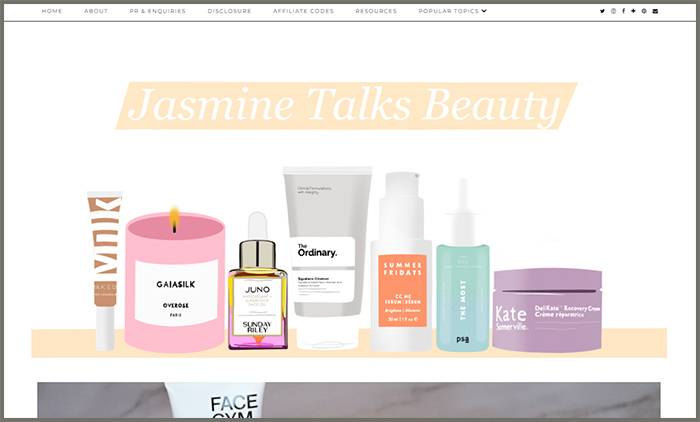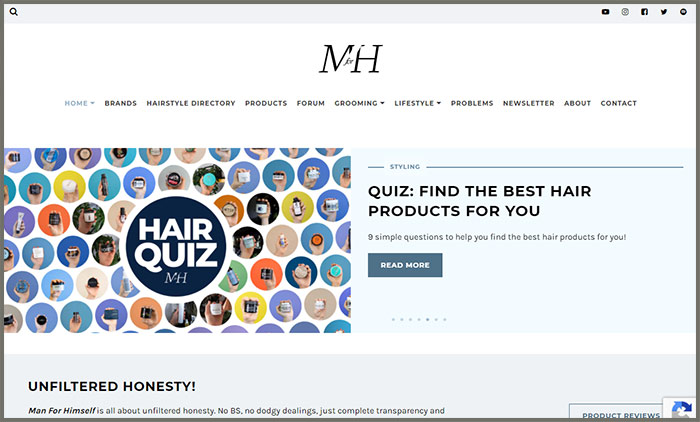 Looking after yourself is particularly important right now, and Man For Himself blogger Robin James has lots of tips and advice for selfcare when it comes to hairstyling, lifestyle, grooming and particular problem areas. Dark circles and eye bags? Ageing skin? Hair loss? Man For Himself has guidance on all this as well as skincare, shaving, fragrance, oral care and makeup. Dip into Robin's posts, watch his videos on his YouTube channel and figure out which hairstyle works best for you with his ten-question quiz. Have something else you'd like help with, though? You can even contact Robin to request a future topic to be covered on the blog.
7. Gemma Etc.
Gemma Etc is where the blogger formerly known as Miss Makeup Magpie (also known as 'Gemma', because that's her name) is busy 'talking about the products I love, and those I don't'. Describing herself as particularly opinionated and passionate when it comes to beauty, this blogger doesn't hold back on what's good – 'honesty is so, so important to me… nobody can like everything so while there will be products I don't enjoy, I always try to keep my posts as balanced as possible while being thorough, too'. Thoroughly tested and trialled by Gemma so far on the blog this month – perfume, matte bronzers, beauty boxes, foundations and hand creams.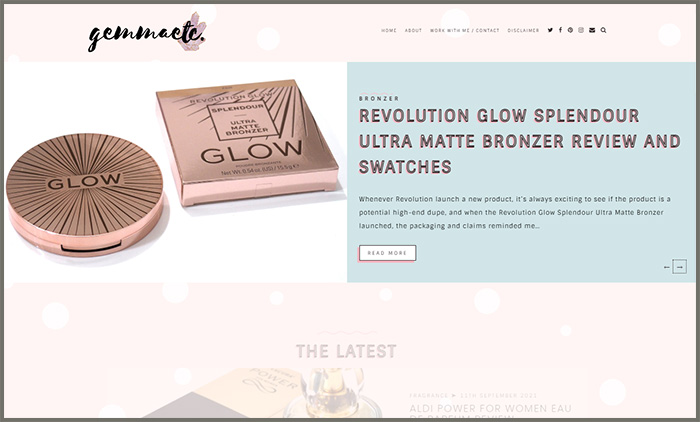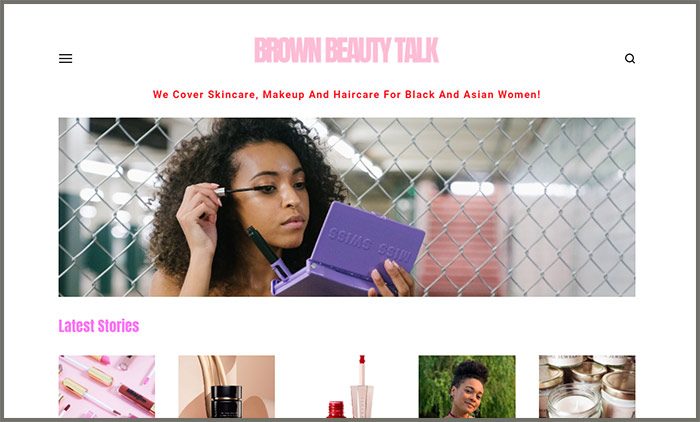 'Get lost in the magical world of beauty' with Ronke Adeyemi, who launched Brown Beauty Talk in 2014 to help link beauty brands with Black and Asian women across the UK. Whether you're in need of a new lipstick, skincare regime or hair product to try out, the BBT team will have it covered. Take a scroll down through The Beauty Directory for skincare, haircare and makeup alongside beauty boxes, candles, diffusers and online retails sites from Black-owned brands or delve into recent posts on British Black-owned makeup brands, the perfect red lipsticks for dark skin tones and the beauty products swimmer Alice Dearing can't live without.
A new entry to our top 10 list of UK beauty bloggers is Stephi LaReine, who happens to be a rainbow-haired fashion and lifestyle blogger sharing her take in posts on Fashion, Life, Beauty and Travel. Hoping to 'give a voice to anyone who dares to be different and inspire while aspiring to be the best a person can be', Stephi 'seeks out to primarily make the world more colourful and positive'. As well as colour, Stephi covers the important bits of feeling beautiful – check out her recommendations for home remedies to treat skin rashes and chafing, her investigation into the secrets to looking great after 50, tips on getting a smooth shave every time and finding your perfect 'updo'.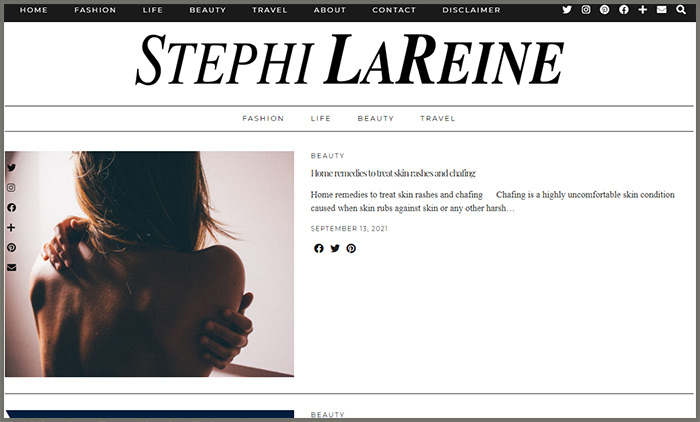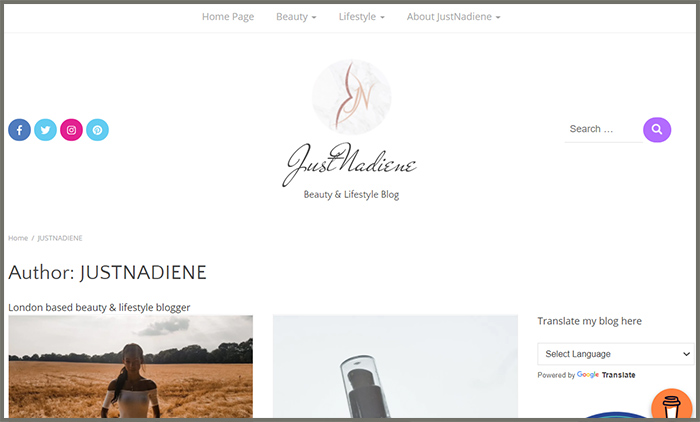 10. Just Nadiene
Another super beauty blogger familiar to fans of this topic is Just Nadiene, who found she had much more to say on the subject than would fit in an Instagram post back in 2015 so decided to launch her blog. In the Beauty channel, you'll find Makeup Reviews, Skincare, Makeup looks and tips as well as posts on Perfume. In a field quickly taking up the gauntlet when it comes to protecting the environment and cutting down on waste, Nadine is covering what the beauty industry is starting to offer on clean beauty, reusable bottles, sun protection for all skin types and tones and a whole lot more.
Collaborating with bloggers requires mutual respect and understanding: respect their schedules; take time to read their content to learn their interests; and only contact them if/when they want to be contacted. You can see more advice in our blogger spotlights. 
Profiles of these  blogs and their authors can be found in the Vuelio  Media Database.
.
https://www.vuelio.com/uk/wp-content/uploads/2021/09/Top-10-UK-Beauty-Blogs.jpg
430
760
Holly Hodges
https://www.vuelio.com/uk/wp-content/uploads/2019/09/vuelio-logo.png
Holly Hodges
2021-09-15 09:40:49
2021-09-15 09:51:02
Beauty Blogs UK Top 10