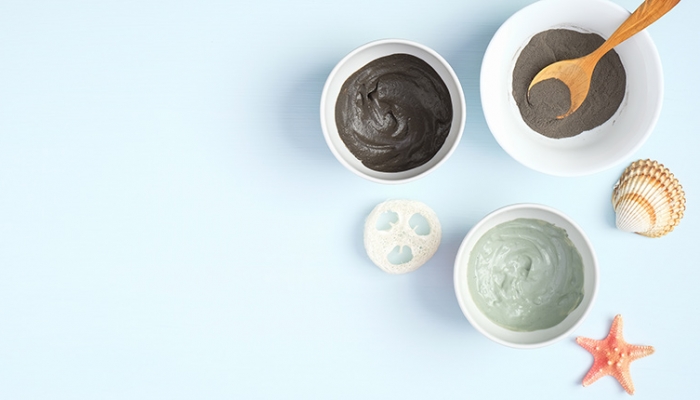 The Top 10 Beauty Blog ranking was last updated 03/03/2021.
Vuelio uses a proprietary algorithm to create these rankings, based on topic-related content in blogs on its system – you can read more about the process here. Our research team actively seeks out new blogs and bloggers for inclusion, but if you think we've missed someone, please get in touch to let us know.   
Welcomed into the Online Influence Awards' Hall of Fame last year, Caroline Hirons is a multi-award-winning beauty blogger trusted for her deep dives into the best of beauty and skincare. Also an author – her book skincare, published in 2020, was quickly snapped up by fans across the globe – Caroline still considers her blog her 'home planet, where everything started'. Check out her latest takes on Treatments, Beauty, Skincare and grab quick advice on specific skin-related issues in the Cheat Sheets section.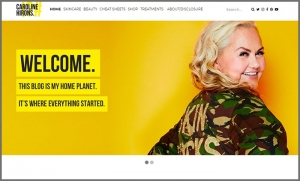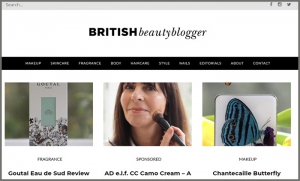 Moving up a place is British Beauty Blogger Jane Cunningham, who showcases beauty and grooming products she thinks are 'excellent, beautiful and exciting' in no-frills/no-sugar-coated reviews. Having written for publications including the Daily Express and The Guardian on a variety of subjects, blogging about beauty is what Jane loves most. Top-to-toe beauty is covered in the sections Makeup, Skincare, Fragrance, Body, Haircare, Style and Nails.
Another beauty blogger we can recommend for advice when it comes to feeling your best is Ruth Crilly of A Model Recommends, whose recs cover Fashion, Family and the House alongside Beauty. After ten years as an international model, Ruth started to share her wisdom in blog form in 2010. Now with over a decade's-worth of content, A Model Recommends continues to post on busting blemishes, what's worth having in your makeup bag and top foundation finds.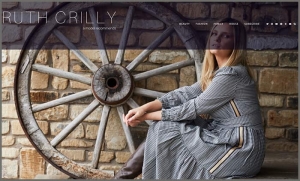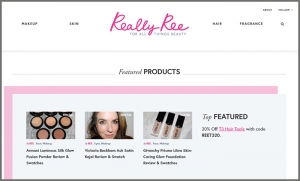 4. Really Ree
We really, really like Anne-Marie Lodge's blog Really Ree, as do the legion of readers who have been visiting since its launch in 2010.  'Obsessed with everything to do with beauty,' Anne-Marie chronicles her discovery of new products and treatments in honest and accessible posts. For silky swatches of foundations, both high-end and high-street, and considerations of cushion powders and concealers, you really need to check this one out.
While we're talking beauty, we've got to talk about Jasmine Talks Beauty. This blog is for fans of beauty working with any budget and is much more than a tutorial site, aiming instead for the feel of sitting down with your friends and your makeup bag for a chat. Jasmine has won a number of awards and accolades and was featured in Cosmopolitan's 'Rise of the Skinfluencer' feature in May 2020; not bad for someone who considers beauty a hobby – 'some people like Star Wars, my thing just happens to be beauty!'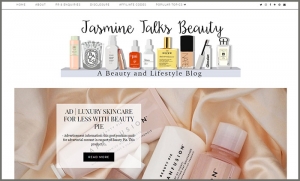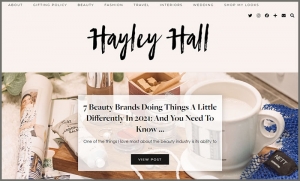 6. Hayley Hall
Familiar to this ranking AND our UK fashion blog ranking is Hayley Hall, who skips the 'fluff and filler' and tackles travel, weddings and interiors alongside fashion and beauty. Previously named one of the 'top five blogs that will change your life' by Fabulous magazine, this blog represents thirty-plus, 'curvy and conscious' consumers in its straight-talking content. Recently covered – supermarket shampoos, seductive scents and beauty brands doing things a little bit differently.
7. Gemma Etc.
Gemma of Gemma Etc. has been blogging since 2012 – originally as Miss Makeup Magpie – and is passionate about beauty. 'Beauty is and always will be my number one love,' is how Gemma puts it – 'I've always been very opinionated so blogging is perfect for me, as it gives me an outlet to share my opinions while talking about the products I love, and those I don't'. Catch up on her recent picks for marvelous mascaras, luscious lip balms and pretty sweet perfumes.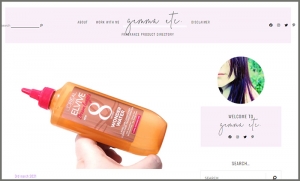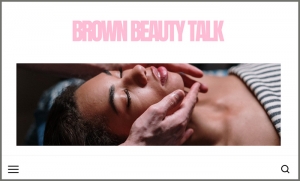 Originally launched in 2014 by editor Ronke Adeyemi to link Black and Asian women in the UK with beauty brands, Brown Beauty Talk continues to provide a space for 'getting lost in the magical world of beauty'. While fully enjoying the outside world is on hold, the BBT team have advice on looking after yourself with quality products and what's in store for the beauty industry – see their take on the future of beauty retail post-COVID and read up on the black-owned body butter brands they love.
For everything fragrance, grooming, hair and lifestyle for men, Robin James' blog is where to go, particularly for those looking for 'products and experiences that will work for them' while they find and explore their own unique sense of style. On the blog, as well as on the YouTube channel, 'unfiltered honesty' is being shared when it comes to hairstyles, product reviews and skincare. Particular problems you're hoping to solve? Robin also has specific content focusing on spots and acne, hair loss and healthy skin.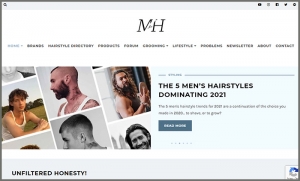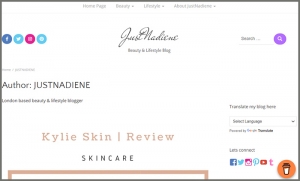 10. Just Nadiene
Starting her blog back in 2015 after finding she had more to say than could fit in an Instagram post, Nadiene has since drawn fans from across the world. Regular readers are treated to lifestyle features alongside the beauty content, which is split into the sections Make-up Reviews, Skincare, Make-up Looks & Tips and Perfume. Going further than skin deep, Nadiene has been sharing transitional hair care tips for the changing season, the importance of Vitamin D and how to get started with the Skinimalism trend (minimal hassle skincare routines? Sounds super to us).
Collaborating with bloggers requires mutual respect and understanding: respect their schedules; take time to read their content to learn their interests; and only contact them if/when they want to be contacted. You can see more advice in our blogger spotlights. 
Profiles of these  blogs and their authors can be found in the Vuelio  Media Database.
.
https://www.vuelio.com/uk/wp-content/uploads/2021/03/Beauty-Blogs-UK-Top-10.jpg
430
760
Holly Hodges
https://www.vuelio.com/uk/wp-content/uploads/2019/09/vuelio-logo.png
Holly Hodges
2021-03-03 09:50:49
2021-03-03 11:07:01
Beauty Blogs UK Top 10