Blogger Interview: Craig Landale, Menswear Style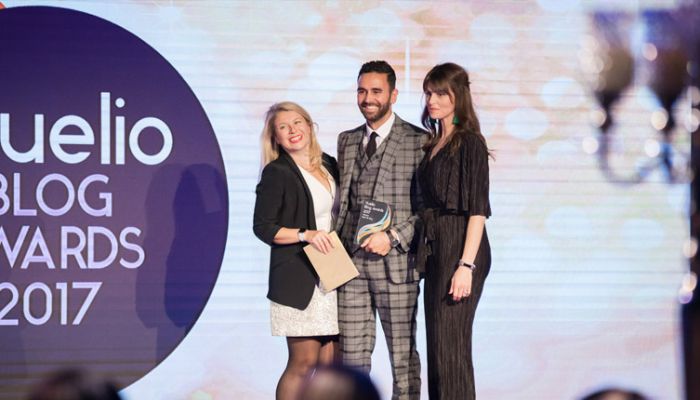 Craig Landale is the founder and editor-in-chief of Menswear Style, which won the Best Men's Lifestyle Blog and Best UK Blog at the Vuelio Blog Awards 2017. We caught up with Craig to find out what it takes to make the UK's best blog, what you need to be a full-time blogger and the best advice he has for PRs and brands.
We also put Craig on the spot with five quickfire questions – full video below!
Tell us about Menswear Style
Menswear Style started as a hobby. I left my job in Leeds as a digital marketing manager for a big clothing company and I wanted to keep writing content. I quickly started receiving emails from PRs and brands asking me to review their clothing. At first, they were just asking me to review and there was no talk of money but then the blog started to get more hits and traffic. I started to give the blog more consistency and was updating it every other day. I'd say six months into its existence I started to get good traffic, and good partnerships were coming through.
How do you feel about going from a hobby blog to a successful professional blog in such a short time?
I think today it wouldn't happen because the industry is saturated – there's too many influencers and too many bloggers. In 2012, I think I was just in time to enter when the market wasn't so crowded. Even when I was working in men's fashion I would only look at a handful of reputable menswear blogs – sites like FashionBeans, Highsnobiety, HYPEBEAST – I couldn't have counted more than 10 really. So, I was able to get a good share of voice and get my name out there quite easily.
After a year, I quit doing the consultancy completely and the blog became my full-time job.
What was it like going full time?
It was rapid growth at the time. I used to be amazed at the analytics, I would watch the real-time traffic and see articles go viral with thousands on the site. I had studied at the Chartered Institute of Marketing and my experience working in digital marketing meant I could put everything into the blog. That was an advantage I had over some other bloggers, because not many had any SEO or digital marketing experience at the time.
Now the industry has been here for a short while, there's some rules and guidelines you can follow, but at the time it was unknown territory and giving up my full-time job to leap into the unknown was a bit scary.
I don't think I could do it today; I'm a father, I have a mortgage – I feel like the battle of the mind would weigh towards a secure paying job.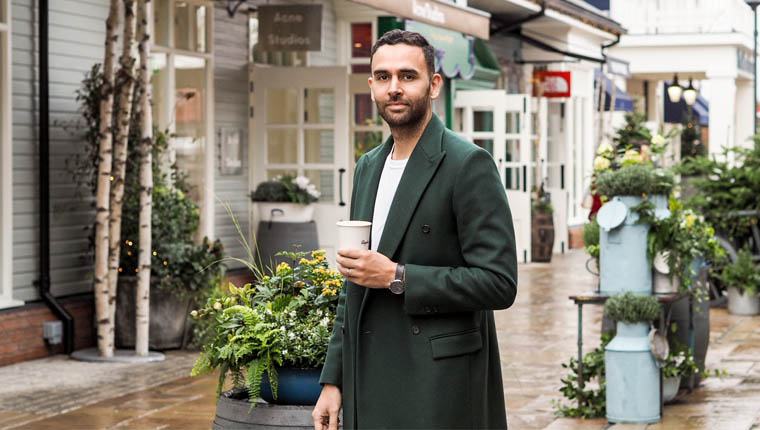 You said you were making the rules, what do you wish you hadn't done and what are you glad you did do?
I used to spend a lot of time on affiliate marketing, which didn't really go anywhere – it's really difficult to make money from it (especially nowadays) so I feel like I wasted a lot of time on that.
I also put a lot of emphasis on banners because back then they made a lot of money, but now there are pop-up blockers and ad blockers, and it's not something that makes as much money anymore. Even with sponsored content, I didn't know what to charge – I would pluck a figure out of thin air!
Because I didn't really know what I should be charging, I massively undervalued myself. I didn't update my media kit for a few years, but a lot of brands were really honest and would say my prices were way too low.
I thought that until demand was more than I could keep up with, I would keep it low. But I have realised that the perception of having a high price can be higher quality as well – if a brand sees that a price for a sponsored article is a higher price, they feel the value they're going to get back is good traffic, good engagement and good exposure. Low prices would make them feel like you didn't have the traffic or engagement.
Now I'm not so cheap but I still give good value.
Well you have the Best UK Blog and you can't beat that! How do you feel about winning twice at the Vuelio Blog Awards?
It was amazing. I've been going to the Vuelio Blog Awards since the first year and I've always been up against women's fashion bloggers. At times I think I was the only man in the category. I knew I wouldn't win that award – the womenswear industry is like the Champions League and menswear is the Championship. That's just because of the size of the industry – the millions spent by women compared to men, it's much higher and even though menswear is growing at a rapid rate, it's still nowhere near.
Luckily for 2017, you brought in the men's lifestyle category and I thought, I've got a really good chance. I was hoping I would win it – I had a feeling Ape to Gentleman could take it because that's a website I use for inspiration and I know they're good and reputable. And then I won – and it was a huge relief! Finally, I had won an Award at the Vuelio Blog Awards!
When it came to the final award, Best UK Blog, usually my wife and I try to sneak off just after it's announced because we're not night owls (we like to sleep). We were getting ready to sneak out and then it was announced.
It was a massive shock.
I thought it would be a women's fashion blogger, or interiors or politics – I did not expect it to be menswear. My menswear friends and other nominees were amazed as well and so supportive. We're a close-knit group – we're always at the same events and know each other – they thought it was amazing for menswear blogging and the industry. The highest accolade has gone to a menswear blogger, so it's a victory for all of us.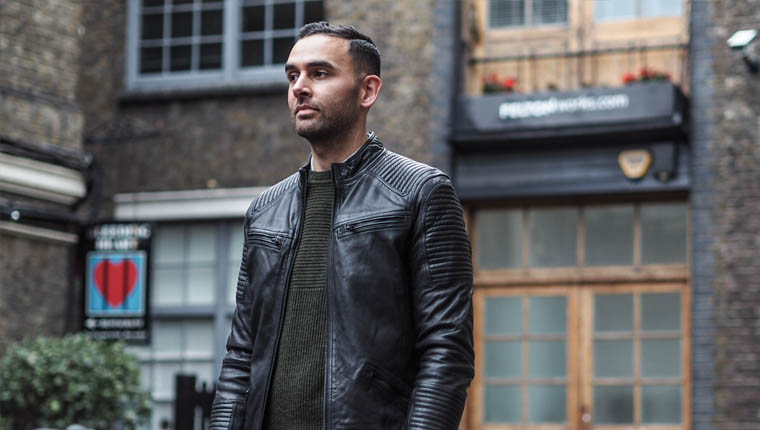 What's the menswear blogging community like?
When you go to events and on press trips, you bump into the same people and everyone's friendly. I've been doing this since 2012, so I'm one of the older guys. Now I don't go to as many events as the other guys but when I first started, I went to everything. I was at an event every night of the week with my wife. We used it as our way of socialising in this new city we'd just move to, for free. But now I'm a father, I handpick the events I go to because it can be overbearing. I have a team of freelance writers as well, so I usually pass it down to them.
What's your day to day?
I'm writing content, doing social media, I edit every article that comes in from the team and I take care of the commercial side. I deal with all the brand and PR emails – some have great budgets and I'm happy, some aren't a good fit so I turn them down. There are some who don't have a good budget but they're doing work I admire so I do work for free, but it has to be a brand I really really like. If it's an up-and-coming brand I might be interested in featuring them.
Who is the competition?
Other bloggers are definitely competition. When a brand pitches a brief, they're going to bloggers and publications. I always want to make sure we get a look in, the engagement we get on social media is fantastic and I want to make sure the brands know about that. I also put the last three months of google analytics performance on the blog so it's clear for PRs to see what we can achieve. I'm not taking it for granted that anyone would know who Menswear Style is, you can spend a long time getting to know PRs and then they could leave the industry and a new wave of PRs could come in who don't know you anymore. Especially as I'm going to events a lot less – out of sight, out of mind.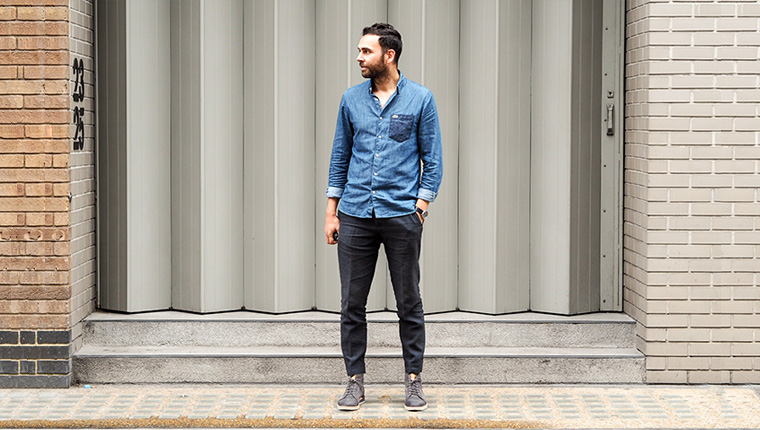 What are your dos and don'ts for PRs?
The big don't is when a brand just sends out a blanket email to everyone and you can tell. The worst is when they forget to BCC and then someone replies and you end up getting hundreds of emails.
Also, if the email is too long. It sounds bad, but when you have lots of email pitches to get through, you want to read one paragraph to find out what they're after. Some brands come through and they know exactly what they want, and they're up-front about budget – making it clear if they're willing to pay or not. I always ask about budget to make sure we both know how to work together.
I have a lot of brands coming back year on year. The majority I'm working with now, I've worked with before. The competitions we host are really successful; some brands will come back every year or season to do a competition. The entry method also has opt-in forms, so it's good for their email marketing, and brands keep coming back for those.
The competition from influencers is also strong, but I'm not so worried about them because what I do and where I make my money is through the blog. They're making money on social, like Instagram. For me, social is not a commercial stream, it's a chance for people to see 'behind the scenes' at Menswear Style and to share our blogs. I add it on as a sweetener, if a brand books a brand-focused article, which means we write about their brand, we add it on but we don't do Instagram posting for money. I'm not personally an influencer.
What's an influencer?
An individual that's living the lifestyle that people like to watch. It's usually on Instagram, the insta-influencer is rising rapidly. They're the new celebrity, kids nowadays don't know traditional celebrities, but they know who influencers are.
I call myself a blogger and digital content creator, when I'm trying to explain my job to people. I think the average guy our age, would probably not realise blogging is a full-time job, and think it's just a hobby. They probably know you can make money but not enough to replace a salary. But I think teenagers today know this is the career they want. You could probably ask a class of 12-year-olds and half would say they want to be a vlogger, blogger or an insta-influencer. They've grown up with technology and they've seen it work.
What's next for Menswear Style?
People ask me this and I always say I want to continue – when things are going good, don't fix it. I'm always tweaking the website, but no drastic changes; the categories are great, the streetstyle is great, it's all just going great. I might get 'radical' ideas, but I they're always little things being added on, nothing major.
I do want the articles to be a bit longer though. When I first started it was about shorter articles (300 words), but I know longform is coming back and they please Google too. I want stories to be a bit more interesting, not just about a new collection but about the person who made the clothes, the area they were made in or the traditions in manufacturing. Just something more engaging than the bare facts.
Quickfire Five – VIDEO
Craig Landale and Menswear Style are listed on the Vuelio Influencer Database along with thousands of other leading bloggers, journalists, editors and outlets. 
https://www.vuelio.com/uk/wp-content/uploads/2018/03/Craig-Landal-4.jpg
430
760
Jake O'Neill
https://www.vuelio.com/uk/wp-content/uploads/2019/09/vuelio-logo.png
Jake O'Neill
2018-03-20 14:23:58
2018-03-20 16:24:46
Blogger Interview: Craig Landale, Menswear Style