Blogger Spotlight: Geoff Maxted, DriveWrite Automotive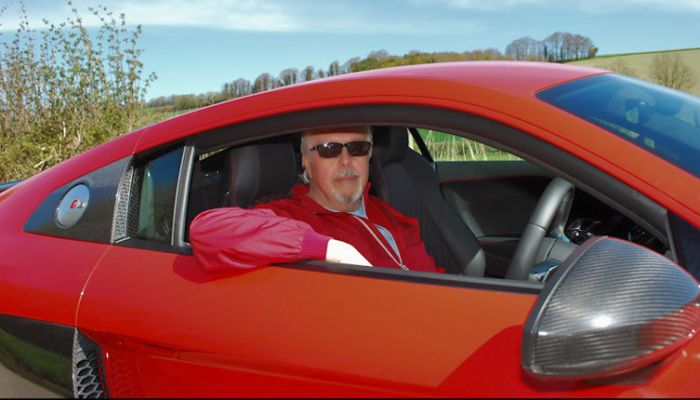 DriveWrite Automotive is a leading auto blog written by Geoff Maxted. Including car reviews and features about the driving life, DriveWrite Automotive recently featured on the Top 10 UK Automotive Blogs. We spoke to Geoff about branching out his writing, issues facing the automotive industry and working with brands.
What makes your blog unique?
I don't follow the motoring journalist herd, avoiding endless car reviews of vehicles that everyone else is reviewing. I am less concerned with the very latest thing. I am very much trying to present things in an original and varied format that responds to the broad topic of 'automotive' and always taking care with grammar and spelling. You won't find any profanity on my blog.
How and why are you now branching out as a writer?
I am certainly broadening the scope of DriveWrite, although non-automotive work will be on separate blogs in due course. My experience of writing has led me to other avenues and I am now very experienced in writing to order and to a brief, regardless of the topic. I welcome commissions.
What's your favourite car?
Audi R8 V10. That's me in the mugshot, driving one.
How important is photography to automotive blogging?
Very important. I am a former lecturer in photography so always strive to make my images as good as possible. I have recently upgraded my cameras and this year will be shooting video for the first time. Video is the way to go now for almost any blogger.
How difficult do you find it to convey an experience in a blog post?
I like to write creatively and don't find conveying a mood or feeling or experience difficult.
What's the biggest issue facing the automotive industry?
Convincing the public to move with the times. The attempt to persuade people into electric cars for example has been half-hearted in my opinion. They really are good vehicles.
We've discovered that for many bloggers, social media has become the new comments section. How important is social media to your blog?
Very. There's a lot of garbage on social media and it is important to rise above it. The popular mediums are vital to getting the good word out there. Word of mouth still has its place too. You need readers talking to others.
What are the best PR/brand collaborations you've worked on?
I can't really name one. It's always best to be on great terms with collaborators.
What do you call yourself (Blogger/influencer/content creator)?
It's what other people call me that's important. I want to be known as a writer of quality first and foremost.
What other blogs do you read?
Leisure time? What's that?
Geoff Maxted and DriveWrite Automotive are listed on the Vuelio Influencer Database along with thousands of other leading bloggers, journalists, editors and outlets. 
https://www.vuelio.com/uk/wp-content/uploads/2018/03/Geoff-Maxted.jpg
430
760
Jake O'Neill
https://www.vuelio.com/uk/wp-content/uploads/2019/09/vuelio-logo.png
Jake O'Neill
2018-03-19 14:49:31
2018-03-19 14:49:31
Blogger Spotlight: Geoff Maxted, DriveWrite Automotive