Blogger Spotlight: Poppy Loves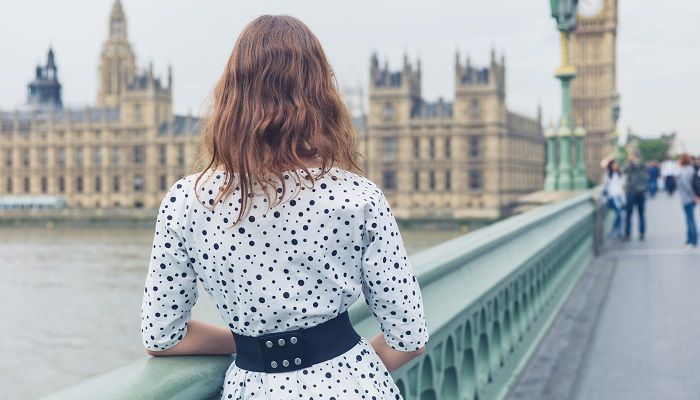 Covering topics such as food, fashion, beauty, design, hotels and travels, Poppy Loves offers a lively take on life in London. In this spotlight we talk to the author, Poppy about the importance of having an authentic voice, why she thinks the attitudes of PRs are shifting towards bloggers and why being awarded number one London Lifestyle ranking is a career highlight.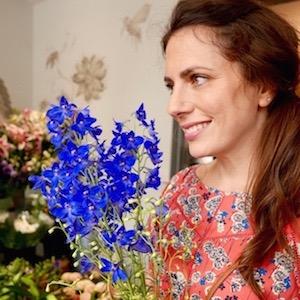 What is new on Poppy Loves? I have started a new feature called My Lifestyle Edit, where I curate an edit of my favourite products and brands from that month. It's a lovely way for me to showcase new and independent startups and companies, while also highlighting some more established brands.
You also run the Poppy Loves Book Club, can you tell us a little bit more about this? I've always loved books and community is very important to me. I set up Poppy Loves Book Club to bring these two things together and am thrilled at how fast it's grown! Poppy Loves Book Club sees women all over the world reading the same book at the same time and then coming online together, with the author, to discuss it. We now have over 60 book clubs and over 2500 members from all corners of the world, including New Zealand, South Africa, Indonesia, Iraq, Australia, Germany, USA, Italy, Malta, the list goes on. I work closely with publishers to select books and am hoping to secure sponsorship for the book club this Summer.
How do you measure the success of your blog? 
Measuring the success of a blog is not easy and it is no longer just about numbers. I measure my success on the feedback I receive from brands and readers and the comments I get from my following, across my blog and all the social platforms. The responses I get from clients after working with them also help me make sure that I'm still on the right track. Being authentic and having a true voice in this very cluttered landscape is essential, and that for me is my currency and how I continue to grow.
What's your favourite blog and why? I actually love reading food blogs and get very seduced by the beautiful photographs. Joy The Baker is definitely one of my favourites! The photographs are stunning, the writing is delicious and I want to make everything I see.
What advice would you give to someone who wants to start a blog? I do get asked this question a lot and my response is always the same – just start. The reason to blog is because you have something you want to write about and share. You may not know what you want your blog to be called, or how you want it to look, but these things can sometimes take a bit of time to work out. So don't panic, take your time, and have a fiddle about with looks and feels and see what other blogs inspire you and when you're ready, just begin.
How do you work with marketers and PRs?
I work in a number of different ways and am always open to new ideas. I have worked with marketers and PRS on a single blog post, social media, and often more extensive campaigns. There really are no boundaries and I very much enjoy collaborating and putting together exciting initiatives and projects.
How do you use social media to promote and share content? What are the challenges?
I love social media! The various platforms are so diverse and can all be amazing tools for promotion. I nearly always use my social channels to amplify my blog posts and am often asked to harness the power of Twitter, Instagram, Facebook etc to promote an event, product or campaign.
The challenges in social media are, I believe, to remain authentic. This can be hard to do when lines are blurry, but I am very clear on my brand, my reader and what my blog stands for, so if I've been asked to share something on social and the fit is good, then it's usually in both our interests for me to use my social channels to raise awareness and drive traffic.
What can PRs do in working better with you? 
I have got some wonderful relationships with PRs and have built these up slowly and organically over time. In my experience, most PRs I work with handle everything brilliantly and as the blogging landscape has shifted so has the attitude towards them.
The most important thing for me is to build both great relationships with the PRs and with the brands that they represent. In order to have a great relationship, it's important to have a great fit, so I always hope that the PR has looked at my blog, reviewed my style and made the decision to contact me based on these things. Also, and this may sound obvious, but the best campaign briefs I have received are those where the expected deliverables, timings and budget available are all stated clearly at the very beginning. These small things really are an enormous help!
What has been your blogging highlight? Being named Number 1 London Lifestyle Blog by Vuelio in 2015, was an enormous highlight – thank you!
Finally, what does the Vuelio Blog Rankings mean to you and for your blog? It means a great deal. The blogging industry is still fairly non-transparent, so to be given an understanding of where you fit along the blogging horizon, is extremely helpful.
https://www.vuelio.com/uk/wp-content/uploads/2016/05/PoppyLoves3.jpg
465
700
Jake O'Neill
https://www.vuelio.com/uk/wp-content/uploads/2023/09/vuelio-logo-200px.png
Jake O'Neill
2016-05-18 13:04:28
2016-05-27 14:01:45
Blogger Spotlight: Poppy Loves