Blogger Interview: Lily Pebbles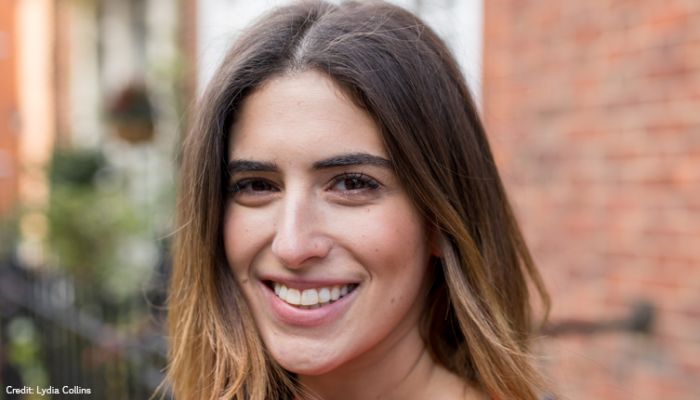 Lily Pebbles is the lifestyle, beauty and vlogging guru who recently won the Best Women's Lifestyle Blog at the Vuelio Blog Awards. Launched in 2010, the eponymous blog now attracts a huge regular audience and Lily has branched out her success to YouTube and Instagram.
About to launch her first book, The F Word, we caught with Lily to discuss what it's like to be an award winner, hating the word 'influencer' and having amazing relationships with brands and PRs.
You've recently published 'Vlogging 7 years ago' – how do you feel about your journey from where you were to where you are now?
I found this hilarious clip of me filming on my graduation day before I'd even started my YouTube channel and I was just getting to grips with talking to a camera. At the start I was so shy, quiet and incredibly monotoned… it's harder than you think to show your true personality on camera. I think since then, I've just learnt how to relax and be myself, my 'filming voice' is no longer different to my normal speaking voice and I have the confidence to say what I want to say clearly.
You've written a book, what's The F Word about?
Yes I have! I wrote it towards the end of last year and it's finally coming out on 8th March!
The F Word is a personal exploration of female friendship; the good, the bad and the complicated. Female friendships are so important to me and I really want to get people to talk more about the topic. Whether you have a large group of girlfriends you've known since you were young, or just one best friend, I think the women we surround ourselves with are so important and can affect our lives in so many ways. The book covers a range of topics from toxic friendships to long distance friendships or what to do if you don't like her boyfriend. I share my personal stories as well as exploring others' experiences. I'm really proud of it and can't wait for people to read it!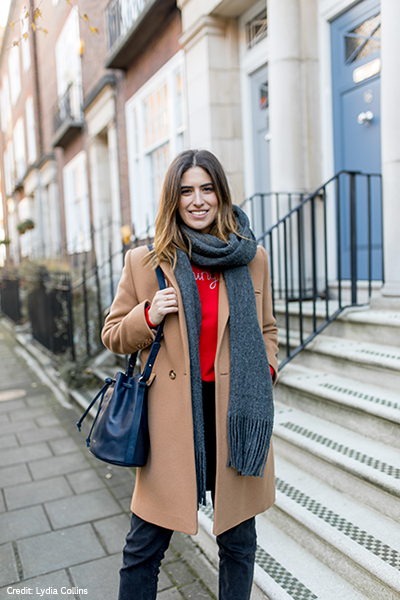 Do you feel like you've 'made it'?
I think the term 'made it' implies having an end goal that I've tried to reach. When I started my blog in 2010 it was a hobby, there was absolutely no intention of it ever being my job; I didn't know that was even possible! Over time it's gradually grown, spread onto other platforms and I've had some incredible opportunities along the way. But there was never an end goal to try and reach and everyone measures success in different ways. I feel successful in that I have a job that I love, but I wouldn't say I've 'made it'.
How do you stay motivated to do more, and what's next?
I think if you love what you do, that is the best motivation. I don't have a team, I work alone and so if I don't do the work, no-one will.
Last year I launched a podcast with my friend Anna called 'At Home With…' and it was a huge success – going straight to number one in the charts. After the book launches, we are hoping to record season two and then, who knows… I don't like to plan too far ahead.
How do you feel after your 31 days offline? Will you do it again?
It was amazing. I was writing the book at the time and I just needed to clear my head and focus. After two weeks offline, I felt like a new person, so I would definitely do it again, even if just for a couple of weeks whilst taking a holiday. Taking breaks is important and we don't do it enough in this industry.
What do you tell people you do for a living? Do you call yourself an influencer, blogger, vlogger or something else?
I hate the word influencer, it implies that we are speaking one way to our audience… influencing. Influence is sometimes what happens, the after effect if you like, but it's not what we set out to do. For us, it's a two-way thing, I love engaging with my audience and creating content we both enjoy. 'Influencer' is just a marketing term and I think most of us feel really uncomfortable with it. I usually say I'm a YouTuber because most people know what that means now, but I like the term 'creator', as it seems to cover all platforms well.
How do you like to work with brands and PR agencies?
I have some amazing relationships with PRs I've known for over five years and it's always nice to be updated about new launches and campaigns. I get sent a lot of stuff, I'm very lucky, but after years of trying beauty products it's quite easy for me to figure out quickly what works for me or what doesn't.
I've also been lucky to work more officially with some of my favourite brands and this allows me to put a bit more time and effort into collaborating on a specific campaign. I'm an ex-marketing student so this is my favourite part of my job and I really enjoy working on a new, more honest way of advertising. When a brand collaboration works, it's really a win for everyone. I only work with brands or products I genuinely like, so I turn down a lot of work, but my credibility and relationship with my audience is always top priority.

Are there any campaign you've particularly enjoyed working on?
Last year I went to New York with Bobbi Brown to help promote their new lipstick range. I love NY, I love Bobbi Brown, I loved the new lipsticks… it was a dreamy job!
Congratulations on winning Best Women's Lifestyle Blog award, how do you feel about winning?
Thank you! I was so thrilled. My blog originally started as a lifestyle blog but quickly got very beauty focused. But over the past year or so I've really been enjoying expanding the topics I talk about and including more home, food, style etc. so winning best lifestyle was a real honour.
What's it like to be a leading member of the UK women's lifestyle blogging scene?
Oh my gosh, I'm not sure I'd ever refer to myself as that! But I'm flattered… thank you. I'm just doing my thing and if people enjoy it, that's great!
What other blogs do you read?
Some of my friends have really amazing blogs and they've amazed me at how they've kept up with posting so much content over the years. Just to name a few, The Anna Edit, Caroline Hirons, A Model Recommends, What Olivia Did and Wish Wish Wish.
Lily Pebbles is listed on the Vuelio Influencer Database along with thousands of other leading bloggers, journalists and editors. 
https://www.vuelio.com/uk/wp-content/uploads/2018/01/Lily-Pebbles.jpg
430
760
Holly Hodges
https://www.vuelio.com/uk/wp-content/uploads/2023/09/vuelio-logo-200px.png
Holly Hodges
2018-01-24 08:30:34
2019-09-10 15:25:34
Blogger Interview: Lily Pebbles