How women in PR can create the career of their dreams
This is a guest post by Ariatu PR founder Ronke Lawal, who specialises in PR and communications for clients in a range of B2C industries; including lifestyle, consumer goods and the creative enterprise sector, with a particular focus on reaching Black audiences and engaging with African and Caribbean diaspora communities.
To be a woman in PR is to sometimes be erased, under-appreciated and undervalued. According to statistics shared by Women in PR, the PR and communications industry is female-dominated (67%) overall, yet at senior levels it becomes male-dominated, with only a third of boardroom positions filled by women.
Despite this, PR can also be a phenomenally rewarding career path for women, particularly Black women. In an industry in which PR professionals often stay 'behind the scenes', I wanted to take the time to shine a spotlight on the work of some phenomenal women. This industry is as diverse as the people who work within it, so here are a few life lessons from Addy Frederick, Kamiqua Lake, Ebony Gayle and Karen Campbell to celebrate Women's Month.
Success is very much subjective. Some would argue that in our industry it is tied to client outcomes, financial goals or awards won. I wanted to know what these women think makes a successful PR professional.
'You have to be as good at listening as you are at speaking or writing'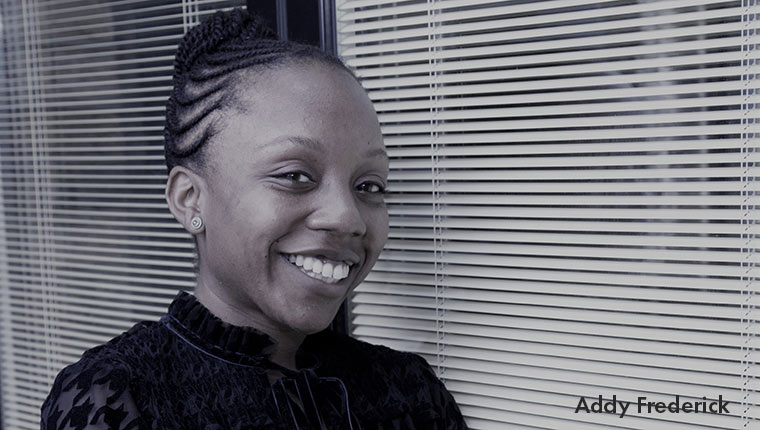 For Addy Frederick – Admiral's head of group communications – listening is an essential part of success:
'To fully appreciate what is relevant to your internal and external stakeholders, you need to hear what they want or need, be able to read between the lines – then you can offer a solution.
'You also need to have a sense of perspective, especially when things don't pan out, which is easier said than done. You have to be able to prioritise and reprioritise as the day progresses and your early morning to-do list becomes a wish list…and it then graduates to be a page that you occasionally glance at as you do the big task of the day or week that hadn't even featured.
'You have to be curious (and sometimes creative) as to how emerging trends, issues and channels could provide opportunities for you to deliver against your current objectives.'
'You have to actually want to do a good job'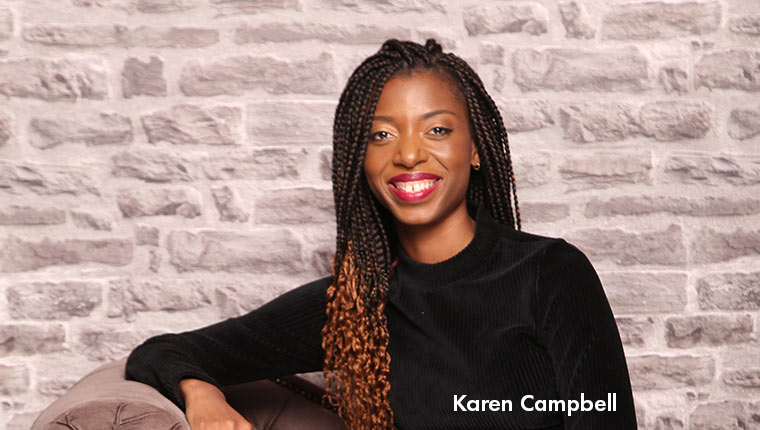 'I'd say a strong contacts book, great sense of what makes a good story and excellent relationship building skills is important,' believes Shiloh PR co-founder Karen Campbell.
For Kamiqua Lake, founder and CEO of the UK Black Comms Network and Coldr, being discerning, adept at problem-solving, a good listener and fearless about asking the right questions, are invaluable.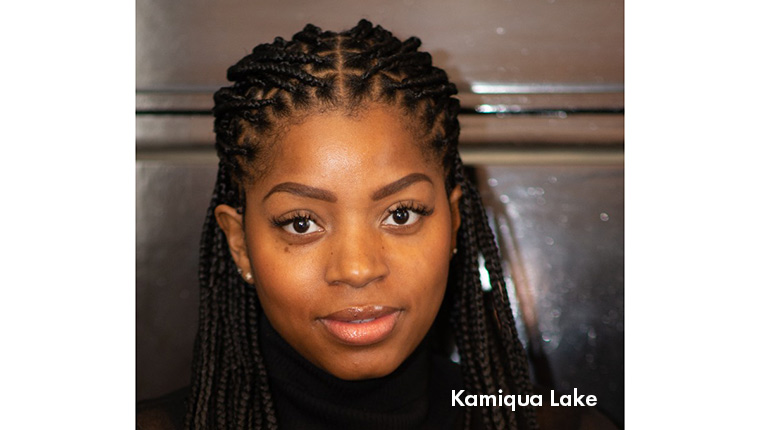 Ebony Gayle, independent consultant and founder of Ebony Communications, agrees with Addy that communication and creative thinking are important:
'You need to have a passion about your work and enjoy finding new and creative ways to tell your clients stories that hit home. Staying on top of new trends and developing compelling messaging that resonate with your target audience. You also need to be comfortable being uncomfortable. Having a thick skin is needed for working in PR as we often are dealing with demanding clients and deadlines. It's very important to be able to challenge your client where necessary, leaning on your skills and experience and not be afraid to speak up on ethical issues.'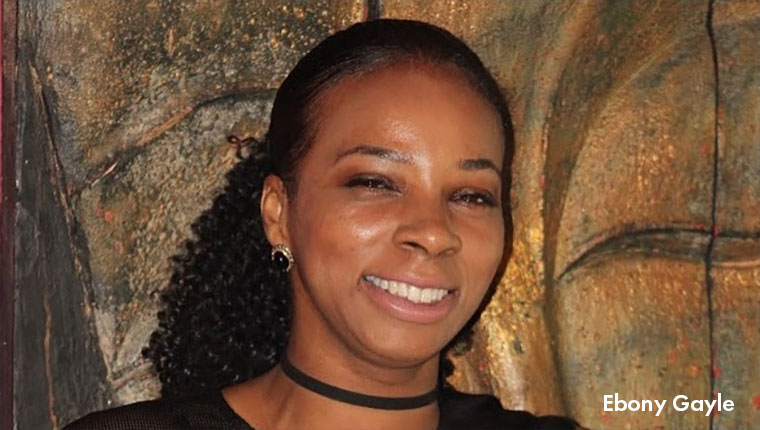 'Heritage and identity have been important parts of my journey'
As a British Nigerian woman born in Hackney, heritage and identity have been important parts of my journey. I asked these women if they felt the same way and whether their backgrounds empowered them at all throughout the course of their careers.
Karen believes that having a strong connection with, and understanding of her heritage and identity has given her a certain level of security and assurance in herself:
'Throughout my journey, it has not only kept me centred, but also empowered me to see value in my lived experience.'
Ebony is South London born and raised, with Caribbean heritage:
'I feel my background has helped to empower me to go for what I want and embrace stepping outside of my comfort zone. It also encouraged me to find my voice, and to not be afraid to challenge and speak up for myself, which is an important skill to have working in the PR industry. '
Addy takes a slightly different view:
'I've only ever been me, so without any 'Sliding Doors' scenes, we'll never know what my career would look like if any part of my identity changed. However, I think there are several experiences that have shaped me and my approach to all aspects of my life: having parents that supported all of my ever-changing dreams (you can do anything you want); going to an all-girls' school (your gender doesn't limit you); being an army cadet (don't underestimate the power of focus and discipline); and playing rugby (it may hurt but it probably won't kill you – so do it).'
For Kamiqua, family has shaped who she is today:
'More and more I can see that I am a blend of my mum, dad and Nonna (my gran fell in love with Italy and used to spend lots of time there). I got creativity from my mum who is a fine artist, and consistency from my dad who always used to say, 'find something you are good at and stick to it'. My gran loved to see the world and she inspired my curiosity about life, the world we live in, and my love for travel.'
'I can be too helpful'
Throughout my business career I have faced challenges, which at the time felt like they would break me. However, I always managed to overcome them and ultimately come out on the other side wiser. I wanted to know how these women dealt with challenges in their own lives.
Dedication to work for herself opened up challenges for Ebony:
'Making the transition not only in terms of setting up a business and attracting and securing clients, but also the mental adjustment of going from an employee to business owner. In terms of overcoming it, I really just embraced it and took the opportunity to design my work style, including the types of clients I wanted to work with. As an independent consultant I can choose who I want to work with, which is very empowering.
Addy was candid: 'It sounds like a cliché interview answer, but I can be too helpful. That's not actually a positive especially if you're looking for that work/life balance. I constantly have to remind myself to consider the best and most effective ways I can deliver meaningful results and add true value – and crucially allow others to grow.'
'One of the things I now do when people come to me with an issue is ask what they think a good solution would be. When people start to realise that they're just as likely as you to have an answer, many of the "problems" disappear and they grow in confidence.'
For Karen, the biggest challenge has been feeling underrepresented in the PR industry:
'Less so as a woman – as it feels like there have been significant strides in the numbers of women, but the diversity seems to end there. My experience has often been that there's very little racial diversity and very few from working class backgrounds, so there's the challenge of feeling a sense of belonging or even having access to certain environments. Honestly, it is not something I'd say I've necessarily overcome (it's a long-standing industry challenge), but one of the main drivers of what we do at Shiloh PR is to help bring more diversity, not just tokenism, to do our part to change things.'
For Kamiqua, being an outsider has been her challenge:
'Whether that was not being cool or connected enough when I was studying for my Fashion PR and journalism degree, being stereotyped as a younger mum in my 20s or just generally underrated during my career.'
'I've very much learned to embrace the difference I bring to the table to the point that I've established two businesses, Coldr and the UK Black Comms Network, that show the value of thinking, feeling and being different.'
'I believe that the lessons we learn from our past offer us teachable moments'
I don't have regrets. I believe that the lessons we learn from our past offer us "teachable moments", moments which we can use to help ourselves and others. I asked these accomplished women what advice they would give themselves based on their own lessons.
'I'd definitely say to trust your gut more and be confident in your skills and abilities,' says Karen.
'Also, 'go where you're celebrated'. It took me longer than I'd like to admit to get to that point, so if I went back in time, I'd like to get that advice much sooner.'
Don't downplay your achievements, advises Addy:
'This is a cheat, as it is advice I was actually given by an MD when I was first heading up a team: Don't use "we" when it should be "me" and don't downplay your achievements. In life you may come across people who want to diminish what you do for various reasons, and you cannot be one of them. A decade later and he probably doesn't remember saying it, but I think about that moment often.'
Embrace challenge, says Ebony:
'If I could go back in time I would say, 'You are amazing and can do anything you put your mind to'. Don't get trapped in your comfort zone, step outside and embrace any challenges and be the best version of you.'
Keep learning, says Kamiqua:
'You'll learn from every past mistake, there is no need to stress so much about the future, live more in the present.'
PR is a worthy industry to work in and we need more women to ultimately see it as an industry that deserves their time.
Here are some final pieces of advice for aspiring women in PR:
'Do what makes you scared and makes your brain hurt. No one develops from a place of comfort and fear has a crazy way of sharpening your performance. But don't take on a task simply because no one else will. If it doesn't serve you, embrace the silence, sit on your hands – don't volunteer.' – Addy Frederick
'Build relationships and don't feel like you always have to go it alone. Collaboration, supporting each other and working together makes us so much stronger.' – Karen Campbell
'Go for it, PR can be a fun and rewarding career so take the leap of faith and bet on yourself. Make connections, join networks and also consider getting a mentor.' – Ebony Gayle
'Don't shrink yourself to fit in and build your professional circle – those who will celebrate your wins, and provide much-needed levity, advice or support when you need it most!' – Kamiqua Lake
For more on the challenges women in PR face, check out our International Women's Day piece for 2023 – How can the PR industry evolve for the better?
https://www.vuelio.com/uk/wp-content/uploads/2023/03/How-women-can-achieve-the-PR-career-of-their-dreams.jpg
430
760
Phoebe-Jane Boyd
https://www.vuelio.com/uk/wp-content/uploads/2019/09/vuelio-logo.png
Phoebe-Jane Boyd
2023-03-23 10:10:01
2023-03-23 14:51:25
How women in PR can create the career of their dreams