Which awareness days should you take advantage of for your PR?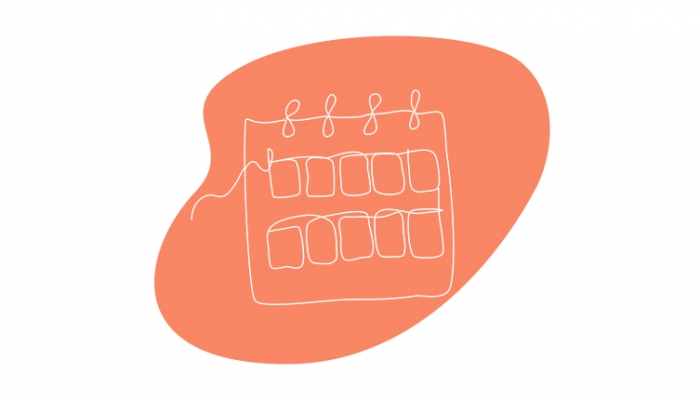 This is a guest post from Niamh Boylan, junior PR account manager at Hatch.
There is an industry term that has been known to divide opinion amongst PR and social professionals: awareness days. While some view them as a less creative approach to generating media coverage, it cannot be denied that awareness days are an incredibly useful newsjacking tool for PRs and a great way to leverage seasonality.
Not only do they serve a great purpose in drawing attention to important calendar events and charitable causes but awareness days offer an opportunity to give your PR campaigns, stunts or social content a relevant news hook. By jumping onto a topic or event that's already got some newsworthy attention, it is an effective way of gaining brand exposure, positioning your client as a thought-leader in its specific sector, and driving all-important engagement for your campaign.
Whether it is food, drink, sport or leisure, there is an awareness day for absolutely everything.
What 2023 awareness days and events should you make note of
We can break down our newsjacking into three key areas: recurring annual holidays, 2023-specific events and hero awareness days. All three of these are easy to plan for, so long as you have the right strategy.
Annual Holidays
First and foremost, we have our recurring holiday dates that everyone should have marked in their calendars. These are usually centred around seasonal celebrations; think Pancake Day, Easter, Mother's Day, Halloween and Christmas – you know the drill. All of these holidays offer a wealth of opportunities for PRs to create campaigns. While the media is heavily saturated around these occasions, they are simple to prepare for as we know what they are all about and we know when the journalist requests start to come through.
To get ahead of the game, the best thing to do is to start planning your campaigns well in advance and try to think outside of the box to ensure cut through in the highly saturated media landscape. For example, if you have a foodie client, avoid just reworking last year's lamb roast recipe in the lead up to Easter. Why not work with an acclaimed sommelier to curate the best wine pairings to go with your Easter roast dinner? Or work with an expert tablescaper to share top tips on the best table layout for first-time hosts? There are endless angles that you can explore to really position your brand as a thought-leader on the subject matter.
Some key 2023 annual holidays for the diary:
• Easter Sunday – 9 April
• Father's Day – 18 June
• Halloween – 31 October
• Bonfire Night – 5 November
• Thanksgiving – 23 November
• Christmas – 25 December
2023-specific holidays
Next up, we have our 2023-specific holidays. As PR professionals, it is our job to predict what key events are going to be most-talked about in the press, identifying what is relevant to our clients and how we can take advantage of these occasions for campaigns.
These events are typically highly-anticipated national events, usually around sporting occasions, big anniversaries or anything to do with the state and the royals. For example, this year marks HRH King Charles III's Coronation, which we know already will be a huge focus for the press. To get ahead of the curve, think about whether or not your clients' offerings have something to say about this occasion. Perhaps you represent a sparkling wine brand that can offer some predictions on what the royal family may be drinking to toast the occasion? Or maybe you have a party decor company that can launch a new range of street party decks in honour of the big day? There are many ways in which you can take one big event and royally impress the media…
Some key 2023-specific holidays for the diary:
• HRH King Charles III's Coronation, London UK – 6 May
• Eurovision Song Contest Grand Final, Liverpool UK – 13 May
• FIFA Women's World Cup, Australia & New Zealand – 20 July-20 August
• Netball World Cup, South Africa, July 28–6 August
• Rugby World Cup, France – 8 September–28 October
• Ryder Cup 2023, Italy – 29 September–1 October
• ICC Men's Cricket World Cup, India – October-November
Awareness Days
Finally, we have our classic Awareness Days. These are a little trickier to plan for but we can easily prep content in advance once we have identified the right awareness day for the job. One thing to keep in mind is that there are now endless awareness days, some of them so niche that the media may not have heard of them, never mind the end-consumer. This can make things trickier to land coverage, but on the flipside, the more niche the awareness day, the more opportunity there is for your client to really 'own' the space that they are an expert in.
Cornish Pasty Week, you say? Time for the Cornish Pasty Co. to launch their latest perfect bake. Zero Waste week? Perfect opportunity for your makeup brand to shout about their zero-plastic packaging credentials. Awareness days are one of the best ways to really take a niche corner of an industry and give your press releases an added layer of authority and relevance for the press.
Some awareness days to expect in 2023:
• Earth Day – 22 April
• Pride Month – June
• National BBQ Week – 29 May-4 June
• World Environment Day – 5 June
• Clean Beaches Week – 1-7 July
• Great British Pea Week – 3-9 July
• Breast Cancer Awareness Month – October
• Black History Month – October
• Yorkshire Pudding Day – 13 October
• Cheese Toastie Day – 27 October
• World Television Day – 21 November
• Pigs in Blankets Day – 5 December
Top tip for using awareness days: Be authentic
The key to successful newsjacking with awareness days is ensuring that you are always being authentic. Avoid jumping on the bandwagon of an awareness day because it loosely links to your brand. It must be relevant, it must make sense that you are using this particular day as a hook, and above all else, you must be adding something to the conversation. If your brand does not feel authentic, consumers will see right through it and you could be doing more damage than good. Always remember, your authenticity is your USP.
Good luck with your newsjacking and I'll reshare this blog on National Awareness Days Day. Or perhaps not…
For more information on making the most of awareness days throughout the year, check out this previous guest post from Bottle PR's Jamie Wilson on nailing your PR story to an awareness day. 
Want to track how your story is being reported in the press, or looking for an easy way to receive requests from journalists directly? Try Vuelio Media Monitoring and the ResponseSource Journalist Enquiry Service. 
https://www.vuelio.com/uk/wp-content/uploads/2023/03/PR-Club-awareness-days.jpg
430
760
Phoebe-Jane Boyd
https://www.vuelio.com/uk/wp-content/uploads/2023/09/vuelio-logo-200px.png
Phoebe-Jane Boyd
2023-03-27 09:07:52
2023-03-27 09:07:52
Which awareness days should you take advantage of for your PR?