Tips for spotting the best newsjacking opportunities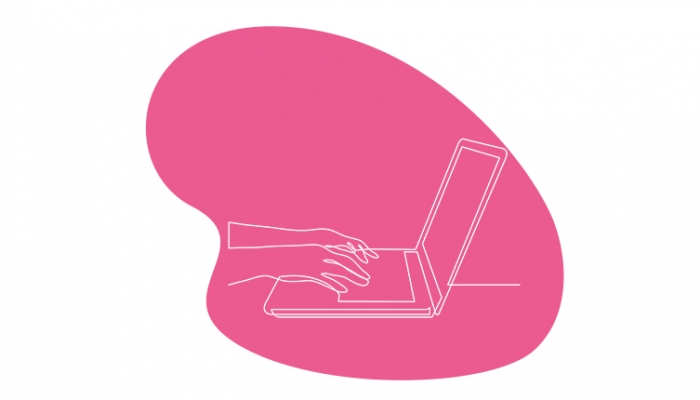 This is a guest post from Alice James, a strategic and creative freelance digital PR, specialising in reactive approaches.
What is newsjacking? Newsjacking is often described as a brand marketing tactic where a brand responds to news or social media trends. Think Ryanair's witty responses to the wider news agenda.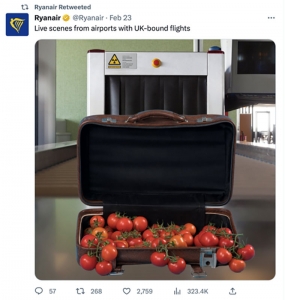 In the PR world, however, newsjacking is a complimentary link building tactic used by digital PRs to gain coverage for a brand and their website. In a nutshell, a Digital PR professional will monitor the media and news to find opportunities for brands to be centerstage with expert insight and exclusive commentary.
It is fast paced, and extremely reactive, but a solid way to earn valuable media coverage. When newsjacking is used as part of a wider PR strategy, it can accelerate expertise, authority, and trustworthiness of a brand – all key markers that Google considers when evaluating your content and website.
So, if you're looking for a budget friendly way to earn coverage (which could lead to better rankings!), this article will teach you how to spot the best newsjacking opportunities.
How to Spot the Best Newsjacking Opportunities
Utilise Twitter
PR and Media professionals have a strong community on this social media platform. But if you're keen to capitalise on newsjacking opportunities, you can search through the popular 'journorequest' hashtag. Here, you'll find journalists from all sorts of publications or freelancing who are looking for products to review, expert insights for their articles, or for case studies to include in write ups.
If you've got a good list of associated keywords for your services or products, you can use this as part of your search to refine the opportunities available to you. For example: '#JournoRequest marketing'
More often than not, a journalist will include their email either in the request, on their profile, or ask you to DM them with a response if you fit the bill.
As Twitter is a public forum, it goes without saying that you need to act fast on these requests. Many other PRs or even brands and businesses themselves will be looking for the same opportunities.
For more on connecting with journalists, read our previous piece '6 reasons to stop using #JournoRequest and start using the Journalist Enquiry Service'. 
Connect with people on forums
Forums are a great place to connect with prospective customers, and to understand the nuances of their 'pain points'.
Popular forums such as Reddit and Quora are a great place to find trending niche topics, and can give you a unique opportunity to draft some exclusive commentary before pitching to journalists in the field.
While this treasure trove might not have direct opportunities to earn some coverage, it will give you a view on what your prospective audience wants to talk about.
Immerse yourself in the news cycle
In this day and age, with push notifications and the urgency of social media, it is hard to avoid the news. I recommend taking the time to curate your read list and get to know exactly what the press reports on in your industry (and beyond!).
Staying on the pulse of relevant news will give you real-time insight into what your target audience is digesting.
Get ahead of the news
Being immersed is a good place to start, but if you're able to get ahead of the news, it can be in your favour for a truly reactive approach to PR. I recommend following popular reporting bodies, such as YouGov or ONS, to access exclusive data before it gets reported on by the media.
The ONS event calendar also details upcoming releases which can be searched by keyword. This means you can prepare some reactive content ahead of time and update it when the data is released, before pitching to journalists at exactly the right time.
Follow journalists in your industry
If you are an active Twitter user, consider following journalists in your business or industry. Not only will this create an additional touch point for any instance where you do want to speak to them, but it will also give you insight into the kinds of topics they specifically report on, and the content which does well with your target press.
Being selective in your reactive outreach may seem counterintuitive if your goal is to gain volume coverage. But without pitching to the right people, your carefully put together insight won't get the pick up it deserves!
Check out more advice on reaching out to the media: 'How to start your media outreach to gain coverage… without annoying journalists'. 
In summary:
• When it comes to successful newsjacking, it pays to be quick and have your finger on the pulse of your industry.
• Connecting with the press is key. Whether it is with journalists themselves, or simply following your 'dream publications' – follow and network with them to understand the kind of content which does well with your audience.
• Although newsjacking is a reactive approach, there's a lot of preparation you can do ahead of time to improve success rates by preparing comments and insight and adjusting details when the news breaks.
For alternatives to #JournoResources, see how the ResponseSource Journalist Enquiry Service can connect you with journalists writing about your niches directly. 
Want to find journalists in your sector and start building relationships? Try the Vuelio Media Database. 
https://www.vuelio.com/uk/wp-content/uploads/2023/03/News-jacking-featured-image.jpg
430
760
Phoebe-Jane Boyd
https://www.vuelio.com/uk/wp-content/uploads/2019/09/vuelio-logo.png
Phoebe-Jane Boyd
2023-03-06 11:03:41
2023-03-06 16:29:38
Tips for spotting the best newsjacking opportunities