Communicating with finance clients and consumers: Tank's head of PR Martyn Gettings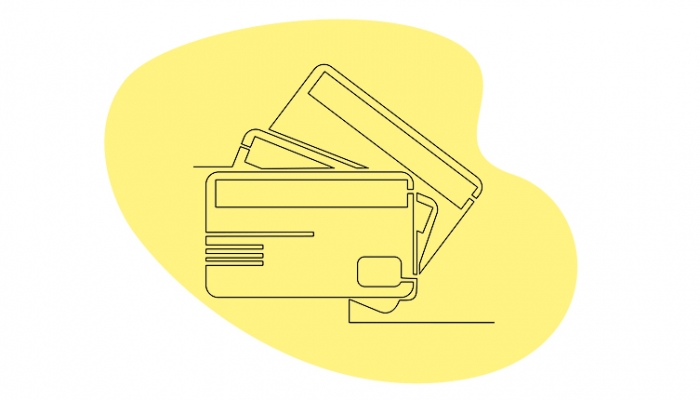 Financial services is heavy in responsibility and regulation – particularly in 2023, as the cost-of-living crisis continues to stretch budgets to breaking point and regulation changes hover on the horizon.
With experience working across the finance services sector – on behalf of mortgage brokers, financial advisers, crypto experts or debt advice specialists – award-winning PR and digital marketing agency Tank is preparing its financial clients for what is on the way.
Just a few of the challenges for this year – the Financial Conduct Authority (FCA)'s new Consumer Duty, the boom of cryptofinance and the consequences of Brexit. Tank's head of PR Martyn Gettings shares his insight on these concerns and how the industry should be communicating them.
How much has cryptofinance factored into your planning and work this year?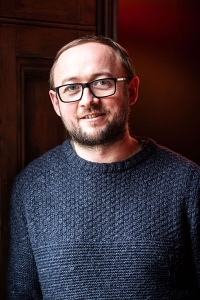 The crypto market offers a real opportunity for PR and communications agencies, with market experts anticipating significant growth over the course of this year and beyond. With regulation on the way as well, crypto is likely to continue its emergence into the mainstream as governments, regulators and more investors get involved.
Tank is already working with businesses in this market, but as it continues to mature, there will be plenty of opportunities with crypto-focused organisations. Crypto is never dull – with so many creative businesses in the sector, it offers some really exciting prospects for agencies.
How are you ensuring your company and your finance clients are prepared for the FCA's new Consumer Duty?
The new Consumer Duty adds extra considerations to existing rules and principles around treating consumers fairly – but for finance-focused PRs, the key message is that the principles of good, ethical communications remain unchanged. The sector must continue to encourage the highest quality support and guidance for consumers.
In the context of the cost-of-living crisis, it has never been more important for those operating across all aspects of the financial services sector to ensure that their customers are protected. This involves sharing accurate, reliable and useful information in a timely manner.
What will be the biggest potential blocks for companies working towards this, in your opinion?
As with all regulatory changes, the devil is often in the detail, so companies will need to ensure that they are keeping a close eye on updates to the new regulations as it develops through the various stages of consultation.
There is also an additional challenge of multiple regulators operating across similar sectors, which leaves space that could be exploited by inaccurate and misleading information, where firms are not bound by FCA regulations.
Another key consideration in the short-term is the cost-of-living crisis, which has only increased the importance of building trust with consumers – as well as heightening the risks of harmful practices or misleading information.
How can finance-focused organisations engage with audiences worried about their own finances in the current climate?
The key message to our clients is to show that they understand the challenges their customers are facing and make sure that their messaging and tone is building trust and integrity.
We have seen some high-profile examples of companies being exposed by failing to get their language and content right in campaigns about the cost-of-living, but the brands that can educate and inform consumers with relevant and helpful information will be the ones that come out of the current crisis with the most trust and integrity.
This is where clarity on brand strategy as a whole is vital – are the values and key messages at the heart of your brand still relevant in current market and audience expectations? The most effective PR campaigns are those that resonate clearly with your brand voice, so look at the source of the language and messages you are sharing in the media.
Which financial organisations have been doing a good job with their comms recently, in your opinion?
Neobanks is a great place to look for strong comms and the likes of Monzo are changing the game for the finance sector – with some of the more established players starting to adapt and modernise their comms strategies.
What big changes have you noticed in what is being asked for by your finance clients since your time in the industry?
Over the last few years, the rise of SEO-focused digital PR campaigns has become increasingly important for consumer-facing finance companies. Organic search will always be competitive, but digital PR campaigns are great opportunities for companies to build wider consumer awareness and increase engagement on a brand value level too.
We are also seeing more demand for awareness of changing regulations. This is becoming increasingly complex and Brexit has only added to these challenges for multinational organisations.
What are your go-to publications and journalists for keeping informed about changes in your sector?
It goes without saying that a broad reading list is the best way to keep on top of changes in the sector, as well as staying on top of consumer trends. The target publications of our finance clients range from broadsheets and broadcast media, to tabloids and lifestyle publications, as well as their key trade media as well.
It is also important to keep track of wider industry commentary and regulatory changes, from FCA and UK Finance reports and whitepapers, to The Conversation, which helps to distil the latest academic research into more digestible articles.
For more on emerging trends in financial services, download the Vuelio white paper 'Communicating the new immediacy of finance', featuring insight from industry experts on now brands can realise the potential of technology to build strong relationships with investors and consumers.
Want to connect with UK financial media? read our previous piece on how to pitch to finance journalists, find relevant reporters via the Vuelio Media Database and monitor your campaigns in the press with Vuelio Media Monitoring.
https://www.vuelio.com/uk/wp-content/uploads/2023/03/What-is-happening-in-finance.jpg
430
760
Phoebe-Jane Boyd
https://www.vuelio.com/uk/wp-content/uploads/2019/09/vuelio-logo.png
Phoebe-Jane Boyd
2023-03-02 11:11:20
2023-03-02 12:17:34
Communicating with finance clients and consumers: Tank's head of PR Martyn Gettings