Making crypto less cryptic: What is coming up in crypto finance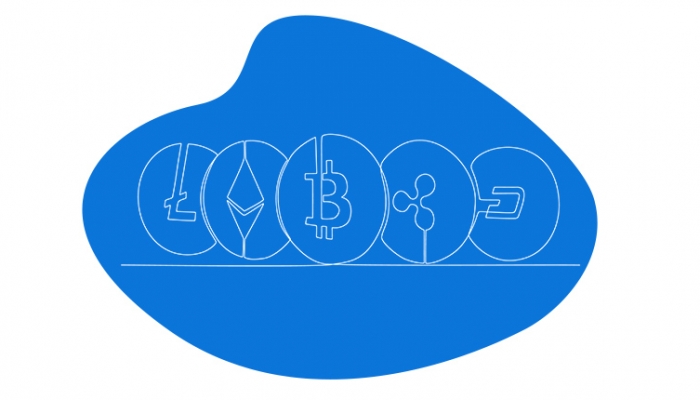 Cryptocurrency – despite all of the excited/trepidatious reporting about it in the media, and the celebrities who saw opportunity and quickly got involved – is still very early in its development as a finance option. With increased regulation of crypto assets and stable coins being proposed and heavily pushed for by politicians and regulatory bodies in the UK, crypto is a sector filled with as much uncertainty as potential.
Either way, knowledge of this space is not just a 'nice to have' for those in the finance sector; anyone who read the news of last year's FTX collapse – clients, consumers or colleagues – could have questions about what is on the way and how to prepare.
Journalist and PR expert Olivier Acuña regularly reports on the crypto sector – here, he shares what 2023 will bring, how the comms sector can work with crypto clients and what is needed to build reputation and trust within and outside of the industry.
Trends coming up in crypto finance this year
'I firmly believe that one of the biggest trends we'll see in crypto this year has to do with the machine economy, or the decentralised smart device and machine network connectivity. This Web3 or crypto category holds great potential for mass adoption. Crypto and blockchain are still quite complex topics for about 80% of the population, however the vast majority of us understand what smart devices are and therefore seek to regain user data ownership, which has been monopolised by the Big Tech firms for about two decades.
'Today, we are surrounded by over 40 billion smart devices and machines as well as trillions of sensors. Combined with AI, and blockchain, the machine economy could grow to about $13 trillion by the end of this decade/the beginning of the next.
'So, while we expect the world to have a population of about 10 billion by 2030, by then there will be some 125 billion smart devices worldwide, that if connected to the Web3, would imply mass adoption, even adoption of many who do not understand they are using crypto and blockchain, but instead simply know they are benefiting from innovative technologies, which in essence would be true.
'This year, we will also see further adoption of NFTs. Over 40 of the top 100 brands are already using NFTs for customer loyalty, engagement and rewards. This will continue to grow this year. We will also see more governments announcing digital currencies or centralised cryptocurrencies. And with that, we should also see further regulation as an urgent response, among others, to the Luna Terra, FTX, Celsius, Voyager and BlockFi dramas.'
Crypto companies differ from 'traditional' finance brands
'This is a nascent industry. It is still widely run by young and very talented technologists who are passionate about what they develop, innovate and release. They have yet to fully understand and embrace marketing and PR. They have yet to understand the need to stop boasting about their technology and start humanising what they do to simplify their products and services so that a wider audience understands what they are delivering.
'In my personal experience, I find this industry to be far more fast-paced than any other I've worked in as technology today is evolving at lightning speed. It is exciting and very interesting as there is tons to learn, but also a bit stressful because you have to keep up with daily changes within the industry.
'There's no doubt that blockchain technology will improve our lives. Many of us have yet to understand how. But the fact that you can regain control of your data, privacy and finances, is exhilarating. But with greater control, comes greater responsibility and understanding as, let's remember, blockchain is about decentralisation, which means, for example, that if I opt out of banks because I want 100% control over my assets, I am not responsible for how I protect those assets, where I store them and how I transfer, send, withdraw, spend or save them.
'There's not a day that goes by without learning of a new blockchain use case or solution.'
Growing and maintaining reputation in the wake of the FTX collapse
'The FTX and other crypto firms collapse in 2022 was a seriously loud wake up call. Yet the majority of the world's population do not understand that those collapses had nothing to do with the technology itself, but rather with people who lack ethics and are unscrupulous. In 2022, people failed crypto, not the other way around.
'Yes, it was a setback and yes, it did affect the Web3 (crypto and blockchain) reputation, but with information and education, more and more people understand that these types of issues affect all industries. The number of British businesses at risk of going bust rose by more than a third at the end of last year, according to a report by consultancy Begbies Traynor.'
Working with the media to gain coverage and engage consumer bases
'I am a journalist by profession since 1984. I use that experience to shape and mould our IoTeX content in as appealing and captivating stories as possible. As a reporter, I had to pitch stories to my editors hoping to get some exposure to my writings. As a PR specialist, I work with the different team members to gather all the information and analyse it to compare it with what is currently dominating the news across the Web3 space. For this research, there are aggregators and top tier news outlets you need to investigate to find out which ones would be more likely to want your story.
'In brief, I have to reiterate the importance of simplifying and humanising the information to make it more digestible by readers of diverse news outlets. If you cannot explain what you are trying to say in your press release or other content within the first 50 words, then you must go back to the drawing board to find out what the core of your story is before you pitch it to your media contacts.
'It is hugely important to check databases or use Google to find out which news outlets and writers are covering the information you want to pitch. It is much easier to get a media placement if you know in advance who writes about the story you have.'
For how the UK media covered the FTX collapse, and changing attitudes to cryptocurrency, read our report. Completely new to Web3? Check out our quick explainer of all-things metaverse here.
Get help with pitching the right stories to the right journalists by downloading our Vuelio white paper How to pitch to journalists and find reporters covering crypto on the Vuelio Media Database.
https://www.vuelio.com/uk/wp-content/uploads/2023/02/Cryptic-crypto.jpg
430
760
Phoebe-Jane Boyd
https://www.vuelio.com/uk/wp-content/uploads/2023/09/vuelio-logo-200px.png
Phoebe-Jane Boyd
2023-02-13 14:00:15
2023-02-13 15:02:21
Making crypto less cryptic: What is coming up in crypto finance