How has the FTX collapse impacted media attitudes towards cryptocurrency?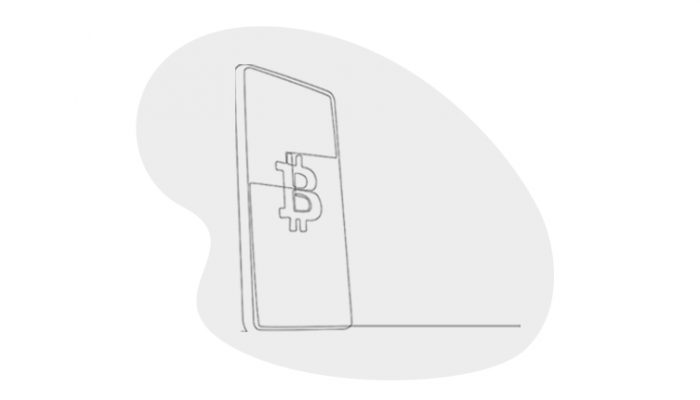 On 11 November 2022, international crypto-exchange platform FTX filed for Chapter 11 bankruptcy protection in the US. The company owes an estimated $3bn to more than one million creditors, a debt that international newspapers are blaming on a conscious breach of compliance laws.
Three months into investigations, global news coverage has remained consistent on the newest scandals and court updates. As a result, investors appear to be losing 'trust' in crypto-focused platforms and are seeking reliable, established alternatives — an opportunity that is being fervently explored by Goldman Sachs, Britannia Financial Group and alike.
Key Takeaways
International FTX coverage has peaked four times between 3 Nov – 4 Jan, the highest being Sam Bankman-Fried's alleged breach of compliance laws
While general news sources chose to report on major scandals and the future of cryptocurrency, industry publications chose to focus on the pros/cons of investors losing trust in exchange platforms
Binance and Twitter were the most-mentioned brands in relation to FTX's crash, triggered by several exclusive revelations made by its CEOs
'Cascading contagion' has been a trending term since December and is likely to be a continuous point of media interest throughout 2023
Volume over time
*Data shown above analyses all English-language FTX-related articles produced by international, national news and business/finance publications (approx. 13,951) from 3 Nov, 2022 – 4 Jan, 2023.
As news about FTX's collapse began to decline around Christmas, coverage peaked once again between 22 – 24 Dec when Sam Bankman-Fried (also known as SBF) was released on a $250m bail, ahead of his trial facing eight criminal charges and civil suits filed by the SEC and CFTC. Approximately 2,270 international news and business articles were published over this period, while 63% criticised SBF's 'luxurious' experience while in prison and under house arrest.
While bail-related coverage was short-lived around the holiday season, rthe story peaked again on 3 Jan when 611 articles across 460 international news publications reported on SBF pleading 'not guilty' to criminal charges by US District Court claiming he 'cheated investors' on his platform, using deposits to 'support his Alameda Research hedge fund, buy real estate and make political contributions'.
Top Topics
The initial announcement of FTX's bankruptcy had a similar impact on international news and business/finance publications, both sharing between 20-25% of total coverage. However, regular updates thereafter were more frequent in industry news as SBF's arrest consumed 10.04% more coverage than in mainstream media.
On the other hand, general news sources produced 13.27% more coverage throughout Nov. and Dec. on how FTX breached multiple compliance laws. The Independent referred to SBF as 'disgraced' in 18 of its 32 compliance-related FTX articles, while the BBC focused on fraud and money laundering allegations in 18 of its 22 FTX pieces. Overall, the Financial Times has been the UK's leading publication on allegations against SBF — producing 145 articles from 11 Nov to 23 Dec. Every piece released by the FT during this time focused on compliancy issues, with 40% of headlines calling SBF a 'fraud in shorts' and 15% focusing on the multiple counts of conspiracy against his hedge fund, Alameda research.
When things grew quiet for a short period between Christmas and the new year, international online news sources used the opportunity to discuss what the future of cryptocurrency may look like, though many used the term 'crisis' and coverage was 68% negative in sentiment. This attitude was likely impacted by public statements made by Binance CEO Changpeng Zhao and JPMorgan, who both referred to the downfall as having a 'cascading' impact on the whole industry.
However, finance/business publications used this brief pause in FTX updates to place more of a focus on how the crash affected investor confidence. While 58% of this coverage was negative in sentiment, such as Fortune's piece on the loss of Gen Z investors, 42% of this discussion explored who may benefit from shaky grounds. Alongside Goldman Sachs' interest in using this downfall to become the reliable alternative, Bitcoinist also reported on the companies that will profit from such insecurity — with particular mention of hard wallets like Ledger.
Most-mentioned companies
*Data shown above analyses all English language FTX-related articles produced by international, national news and business/finance publications (approx. 13,951) from 3 Nov, 2022 – 4 Jan, 2023. Excludes FTX and Alameda Research.
As more details of the FTX crash began to surface, Binance was the most-mentioned brand to receive either headline or significant coverage across international, national news and business/finance publications. The brand's decision to acquire FTX, alongside its later withdrawal following due diligence concerns, was the leading story that created this level of awareness.
What was once an attempt at allyship swiftly became a feud, as Binance CEO Changpeng Zhao went viral following an online Twitter battle, also calling SBF 'desperate' and 'one of the greatest fraudsters in history'.
Twitter
Similar to Binance, more than one story from Twitter resulted in three significant peaks in coverage between 12 Nov and 5 Dec. The first and most prominent was when Elon Musk revealed that SBF tried to back his acquisition of the social platform, which was covered by 1,148 news and finance publications across the UK and North America. Musk, who stated that his 'b*******t meter was redlining' when he first met Bankman-Fried, also said something 'seemed wrong' about the legitimacy of his funds and predicted the capital would never actually come through.
The second peak in coverage was when Musk publicly criticised the Wall Street Journal for publishing an article that outlined the downfall of SBF's philanthropic ventures. The Twitter CEO described the coverage as giving a 'foot massage' to Sam Bankman-Fried, a comment that made 638 international headlines in the following week:
WSJ giving foot massages to a criminal

— Elon Musk (@elonmusk) November 24, 2022
BlockFi, Genesis, Gemini and Digital Currency Group
As much as FTX's downfall has in itself been a significant point of media interest, so have the brands that have been — sometimes to the point of destruction — harmed by the crash.
Among the financial platforms of those that have suffered major losses, BlockFi, Genesis, Gemini and Digital Currency Group (DCG) have been the most prevalent in both general news and business publications.
When BlockFi declared bankruptcy, over 200 national/regional British headlines placed emphasis on its relation to the FTX crash. However, when crypto broker Genesis and its parent company Digital Currency Group (DCG) suffered similar losses for the same reasons, British news sources opted to focus less on FTX's involvement and more on how Genesis/DCG are in debt of $900m to Gemini — an exchange platform owned by the renowned Winklevoss twins.
Of the collective 3,425 articles on this story, the Financial Times' report was syndicated by 326  international outlets like Reuters and MSN.
Quickbooks
Global accounting software QuickBooks had a sudden spike in awareness when John J. Ray III, the new court-appointed CEO of FTX, stated what an 'unusual' choice it was for a multi-billion dollar exchange platform. In an expression to the US District Court, Ray referred to QuickBooks as a 'very nice tool, not for a multibillion dollar company'.
As a result of this, the accounting software was mentioned in 303 international news sources and 426 business/finance publications between 12 and 16 Dec. Over 90% of this coverage was a significant mention, 6% was a headline mention and the rest was a passing mention.
Goldman Sachs
As fatal losses continue across the crypto market, the same goes for investor confidence. Goldman Sachs has been one of the most prominent voices on the call for more regulation, while also exploring the opportunity to become a 'trusted player' themselves.
Mathew McDermott, Goldman's head of digital assets, told Reuters that FTX's implosion will mean 'big banks see an opportunity to pick up business', and that Goldman is 'doing due diligence on a number of different crypto firms'. Approximately 682 articles mentioned Sachs' vested interest.
HSBC has been persistently vocal about its distrust of the industry.
'Cascading contagion' throughout 2023
With 115 years in prison now on the line, anticipation for SBF's trial in October is likely to create consistent waves in international FTX coverage throughout the year. Between 11 Nov and 4 Dec, the term 'cascading contagion' was used 438 times across 386 national and international news sources, while also being cited by several public figures in the industry. Furthermore, given the deep dive into how Gemini, Genesis and alike have been impacted, the catastrophic effect on other crypto platforms will also continue to be an ongoing point of discussion throughout 2023.
General news sources across the UK have demonstrated a preference for discussion around major scandals and the future of cryptocurrency, meaning national newspapers may not produce significant FTX coverage again until the Autumn trials. However, as the Bank of England 'throws its weight' behind Sunak's plans to become a 'cryptocurrency superpower', updates in regulation could potentially create some media interest.
Want to know more about this data or how media insights can support your PR and communications? Find out more.
https://www.vuelio.com/uk/wp-content/uploads/2023/01/FTX-collapse-media-attitudes.png
430
760
Hollie Parry
https://www.vuelio.com/uk/wp-content/uploads/2019/09/vuelio-logo.png
Hollie Parry
2023-01-11 14:55:10
2023-01-12 18:20:46
How has the FTX collapse impacted media attitudes towards cryptocurrency?