Reactive PR: Turning Something Out of Nothing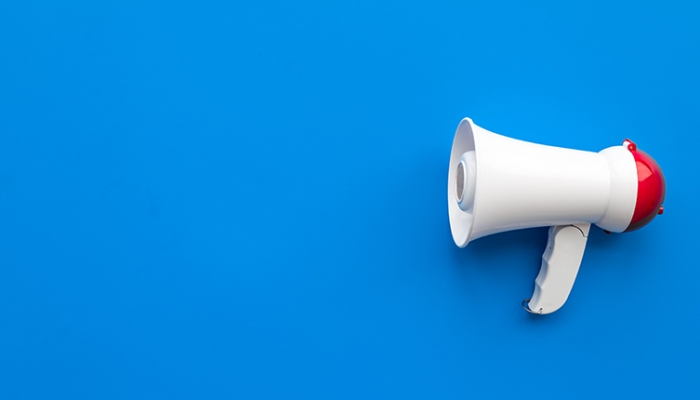 This is a guest post from Fibre's Alice Wilks, digital PR specialist.
When you hear the term 'reactive PR' you might imagine frantically releasing press releases to counteract a scandal. That's one kind, for sure!
But what if there was another kind of reactive PR, a far more positive and proactive one? One that could bolster your company's presence online, and improve your SEO game?
Good news – there is! And the best part is that it's a relatively straightforward strategy to implement. It turns out you don't have to spend a fortune to gain publicity for your company. All you have to do is keep on top of the news…
In our busy modern world, the news cycle moves fast. To use reactive PR successfully, you'll have to be even faster. However, making this effort is definitely worth it. After all, reactive PR (also known as newsjacking) has the potential to be even more effective that expensive marketing campaigns.
Intrigued? You should be! Read on to find out what reactive PR consists of, its multiple benefits, and how to successfully incorporate this strategy into your public relations plan.
What is reactive PR?
Reactive PR consists of responding to trending news topics within your industry and the wider media. It's an alternative to waiting around for something newsworthy to occur within your organisation, and it's one smart way to gain free coverage for your company!
The value of reactive PR can be found in the fact that it's fresh and relevant. When people rush to understand unfolding news, your company's content can position itself at the top of their to-read list.
If you're lucky, the day's headlines might directly relate to your industry. If they don't, you'll just need to be a little more creative. Don't worry – there are unexpected ways you can connect your business activities to the news, no matter what it is!
Examples of reactive PR:
• A jewelry company that releases a blog analysing engagement rings every time a celebrity announces their upcoming nuptials.
This information might be used by traditional media sources to complement their celebrity coverage. The company could also take this opportunity to compare rings from their collection, thereby promoting their own products.
• Any company that launches competitions or campaigns in line with significant events such as the Oscars, the Superbowl, the World Cup, or a Royal Wedding.
People are likely to search for information about these events, which could attract a whole new audience to the company if they stumble across their content.
• A business that acknowledges a period of political or societal upheaval in its content.
It may promote a positive message or show how its products or services could be useful at this time. One example would be how the Calm mindfulness app suggested using its services to relieve tension during the US election cycle.
The benefits of reactive PR
Some of the benefits that a reactive PR strategy could bring to your company include:
1. Attracting a new audience
When you 'newsjack', you have the potential to reach people who may never have come across your company otherwise. Their interest in the topic will lead them to your content, and from there it's up to you to convert this interest into sales.
2. Improving SEO
Successful reactive PR will generate links from external sources, which will boost your rankings in search results. Effective 'newsjacking' could place your company at the top of Google's news search, too.
3. Gaining coverage in traditional media
Traditional media is hungry for content that can supplement their coverage of current events. If you can provide a unique angle on today's trending topic, you might make headlines of your own!
4. Saving money on advertising campaigns
Writing a blog post is more cost-effective than crafting a full advertising campaign, but it could be just as impactful if done correctly. You may find that people disseminate your content independently, helping you go viral.
5. Building your brand
If your business is constantly reacting to the news, it gives the impression that it's a dynamic and switched-on company. That means your business will seem cutting-edge, relevant, and ahead of the trends.
Keep up with trends in the media with recent article and category searching on the Vuelio Media Database – find out more here. 
https://www.vuelio.com/uk/wp-content/uploads/2021/10/Reactive-PR-and-newsjacking.jpg
430
760
Phoebe-Jane Boyd
https://www.vuelio.com/uk/wp-content/uploads/2023/09/vuelio-logo-200px.png
Phoebe-Jane Boyd
2021-10-25 09:00:11
2021-12-02 13:07:07
Reactive PR: Turning Something Out of Nothing