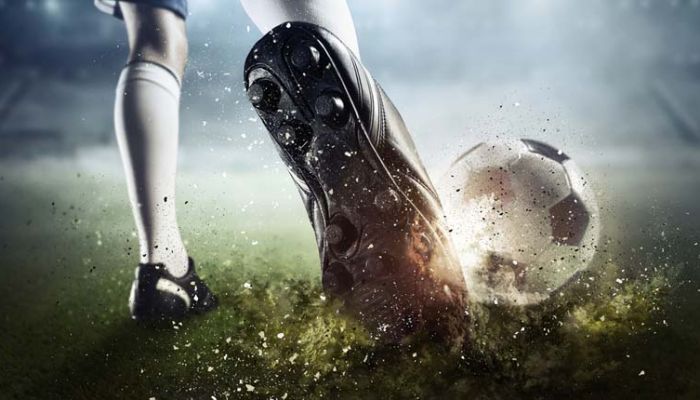 The Top 10 Football Blog ranking was last updated 08/05/2019.
Moving up to top spot is The Anfield Wrap (TAW) – Liverpool FC through the eyes of match-going supporters. Originally created in August 2011, TAW has grown into a one-stop-shop for everything Liverpool FC, from match days and games to news, gossip and player announcements. With a podcast, videos and blog content, TAW also has subscription packages for even more content from the Reds' number one fans. The blog has grown from a site with a single weekly podcast to around 60 shows a month as well as a weekly radio show on CityTalk.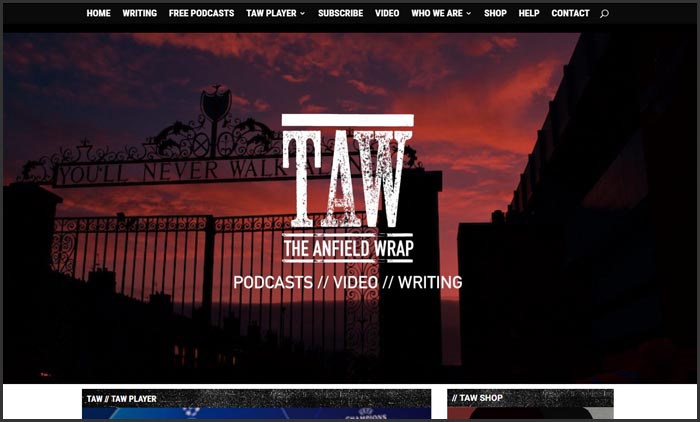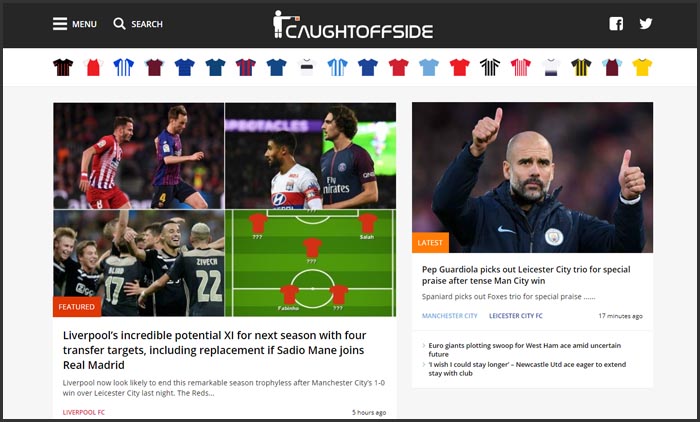 Claiming to be the world's most popular independent football blog, CaughtOffside is written by a team of bloggers under the editor-in-chiefship of Mark Apostolou. CaughtOffside is a hub of football content covering a huge range of English teams. With transfer news and rumours as well as team content and videos, CaughtOffside is the ultimate destination for fans of football anywhere.
Moving up a huge three places is the Man United fan, news and community blog for every Red Devils fan. Started way back in 2006, The Republik of Mancunia was created by Scott as a means to reflect the more optimistic United fan. The blog has been on a roller coaster with Man U and Scott writes with evidence-based stats, as well as passion and excitement while wearing his 'red-tinted specs'. The blog is backed up by a forum with thousands of members and hundreds of thousands of posts covering everything from jokes to transfer news in one of the biggest dedicated Manchester United fan communities online.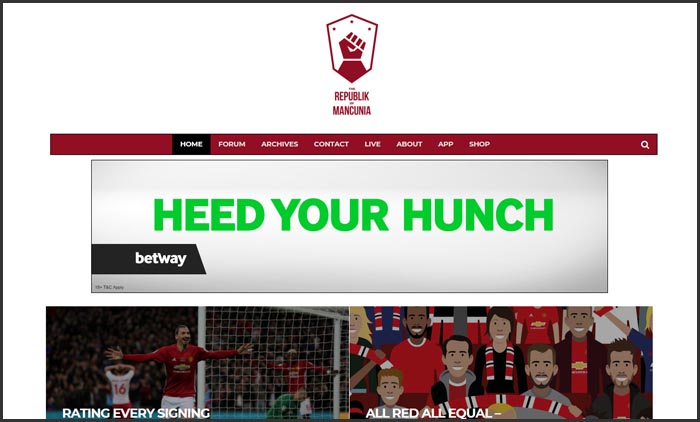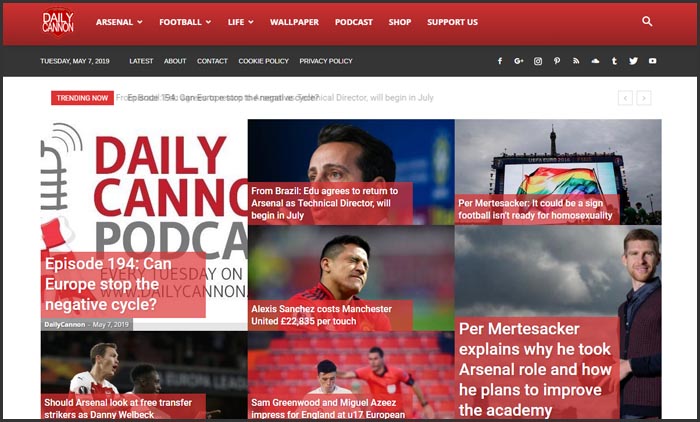 4. Daily Cannon
Another team blog, Daily Cannon is everything Arsenal from all the team news you'd expect as well as transfer gossip and long reads about the Gunners and general football news about other clubs and players. Created in 2008 by Lee Hurley, the blog now has a team of writers and fans who share their thoughts on players, managers and team gossip. The blog also has a podcast, covers esports and looks at human rights in football around the world.
The fourth fan site in the top half of the table, The Spurs Web is the main source for everything Tottenham Hotspur, with news, articles and even an app for those that live and breath Spurs. Founded in 1996(!), The Spurs Web is written by a small team and aims to offer refreshingly honest, topical and entertaining coverage of Tottenham. The Spurs Web also has a forum, where every Spurs fan can discuss match days, transfer talk and football banter.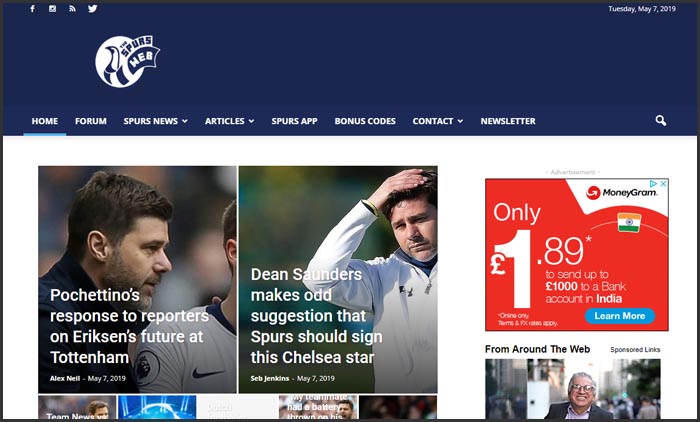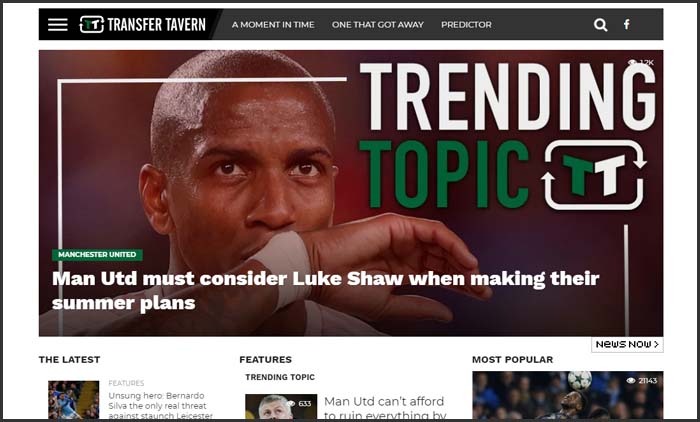 One of the biggest areas of news and discussion in football is undoubtedly transfers and there's nowhere better to get the latest goss than the Transfer Tavern. Not only does The Transfer Tavern encourage a chatty style that makes it feel like you're talking about the game at your local, it covers so much more than just transfer news from opinions on strategies to team news. 'Under new management' of Taylor Williams, the blog is encouraging the next generation of football journalists to write for them, with a leaderboard of its current contributors.
Another team blog and its back of the net for Arsenal who go two up in the ranking. JustArsenal.com is exactly what you'd expect, a blog that covers Arsenal content whether that's stats and team news or transfers and match reports. The blog also includes classic video content and live scores, making it a hub for Gunners fans who want to keep their finger on the pulse.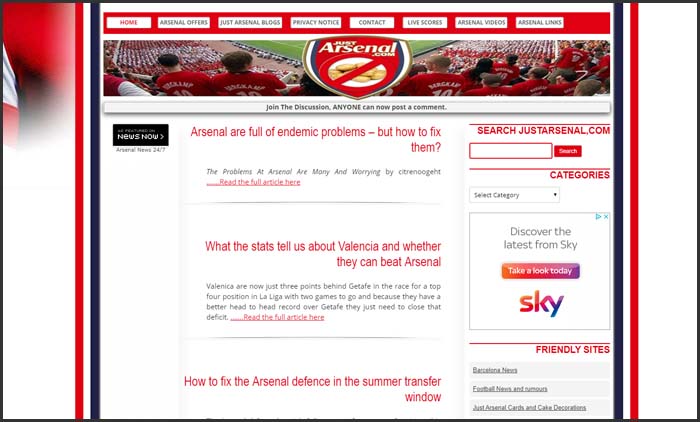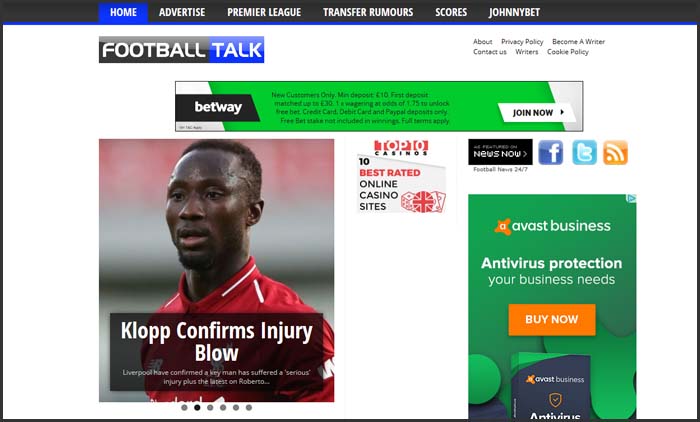 Another independent blog, Football Talk is written by a passionate team that covers the top of the table and the big six: Arsenal, Chelsea, Liverpool, Man United, Man City and Tottenham. With all eyes on the Premier League contenders and those Champions League places, Football Talk is the ultimate source of match previews, team news and video goals to player ratings, transfer news and general football news covering those in the race to finish in the top spots.
A new entry in the top 10 and Liverpool go two-all with Arsenal as they secure another blog in the top 10. The Tomkins Times was created by author Paul Tomkins and now has a team of editors who write about Liverpool FC with grown-up views and intelligent discussion. Much of the content on The Tomkins Times requires subscription but those that do get a huge amount of content including team analysis, ebooks and scouting analysis. The Independent on Sunday has called the blog, 'Perhaps the most intelligent guide to LFC available on the internet'.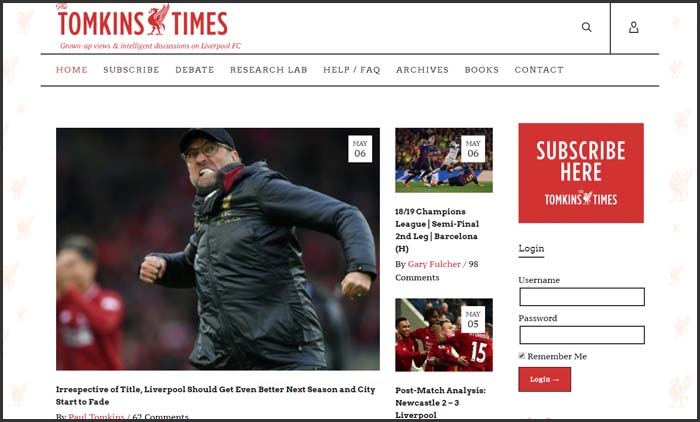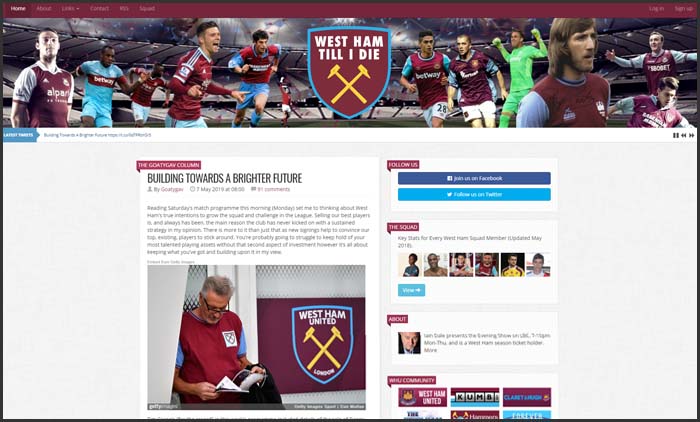 West Ham Till I Die rounds up the top 10 and unsurprisingly focuses on the fortunes of the Hammers. The blog is written by leading political commentator and pundit Iain Dale, who is also an LBC presenter and the former managing director of Biteback Publishing. Dale's blog is unsurprisingly forthright and comprehensive, with a team of writers covering West Ham news and analysis and proving a rich source of content for Hammers fans everywhere.
The fundamentals of working with bloggers are the same as with traditional journalists at traditional media outlets: respect their schedules; take time to read their material to learn their interests; and only contact them if/when they want to be contacted.
Vuelio's blog ranking methodology takes into consideration social sharing, topic-related content and post frequency. Profiles of these Football blogs and their authors can be found in the Vuelio Media Database.
https://www.vuelio.com/uk/wp-content/uploads/2018/05/Top-10-Football-Blogs.jpg
430
760
Christina Pirilla
https://www.vuelio.com/uk/wp-content/uploads/2019/09/vuelio-logo.png
Christina Pirilla
2019-05-08 10:00:37
2019-05-08 13:25:43
Football Blogs UK Top 10