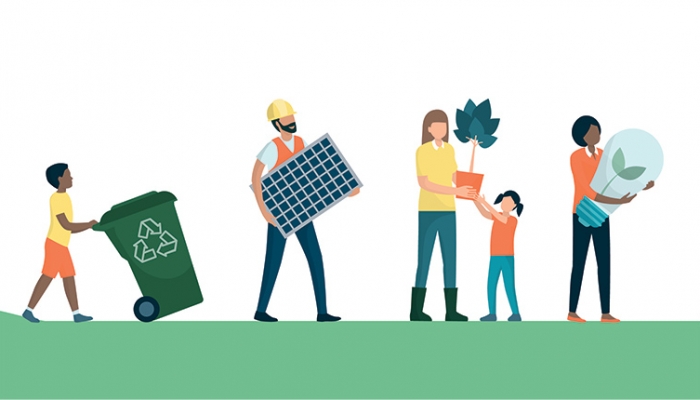 The Top 10 Green Blog ranking was last updated 03/06/2020.
1. Moral Fibres
Wendy Graham's Moral Fibres stays at the top when it comes to all things green, sharing 'sustainable living that's hip, not hippie'. Since 2013, Wendy has been helping those wanting to go green across all areas of their lives, not just in the kitchen or garden. The blog's sections for living sustainably include Life & Style, Food & Drink, Home & Garden, Families, Travel and Resources. 'I want to show that sustainable living can be part of everyone's daily life, whether you wear sandals or prefer a more substantial footwear – Moral Fibres is never preachy, nor judgmental'. It's not always easy being green (as a wise frog once said), but our judgement? This blog will certainly make it a lot easier.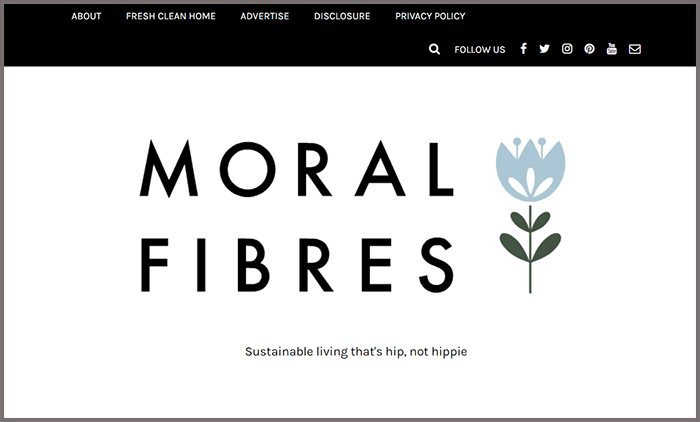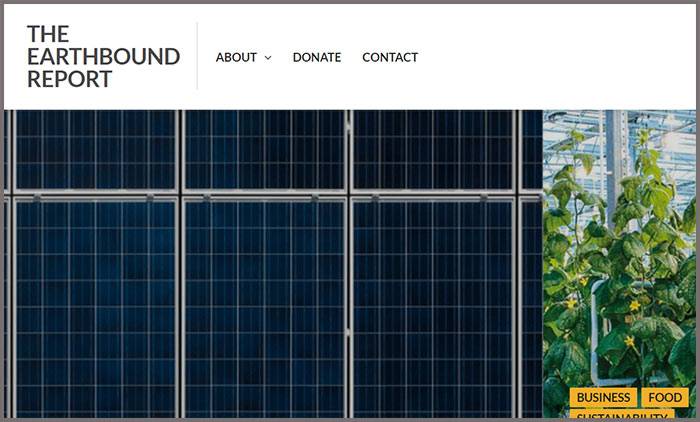 Reporting on the developed and undeveloped world is Jeremy Williams, who originally launched The Earthbound Report as Make Wealth History. Created to work in tandem with the Make Poverty History campaign, Jeremy's blog now covers a variety of subjects for earthbound folks who want to make the world a better place for everyone living here – recent posts focus on low carbon greenhouse farming, recyclable solar panels, rebuilding reefs and turning coal mines into energy storage, and lessons learned during lockdown. And if you'd like to learn more, there's Jeremy's round-up of facts he's found across the web in 'What we learned this week'.
3. #EthicalHour
Sian Conway believes ethical business is something worth spending time on. Having left the corporate marketing world to bring ethical change to big business, Sian shares her passion for sustainability on the #EthicalHour blog, hoping to contribute to building 'a future where business is a powerful force for good'. Split into sections on Ethical Business, Ethical Living and Sustainability, content aims to 'start conversations that matter – making ethical and sustainable living easier and more accessible, and helping good businesses grow'. Articles take in topics like changemakers, policy, shopping with intention and the problems with palm oil – if you want to help make change, go join the conversation.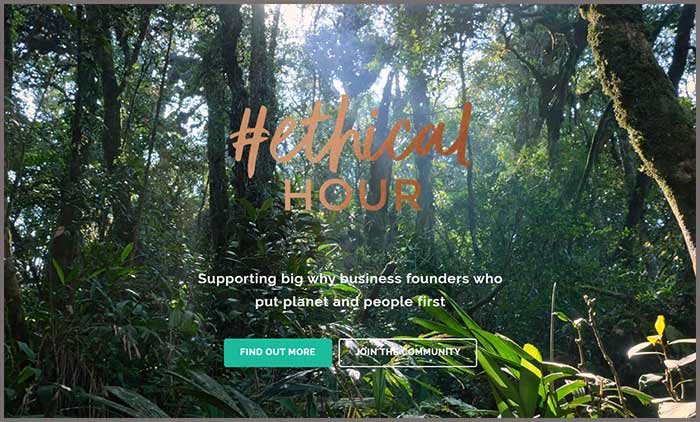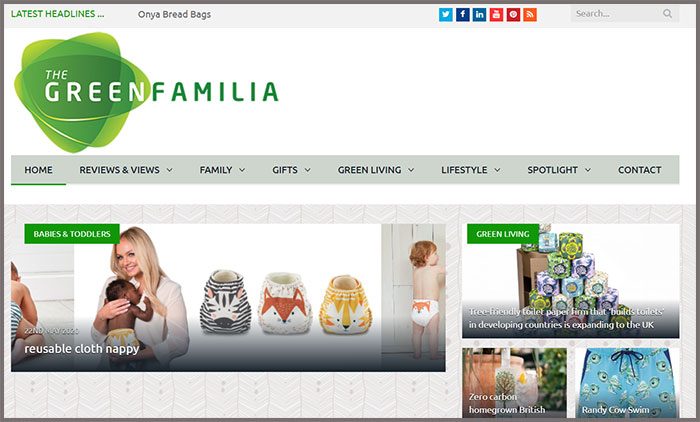 Welcoming eco-friendly fans into The Green Familia is blogger Brenda Cuby, who advises families on shopping greener. Family extends to pets (as it should) here, with content on going greener with Babies & Toddlers, Kids & Teens, Grown Ups AND co-habiting canines/cats/other cuties (healthy hemp inspired wellness treats are a good investment for the furry members of the fam – pro tip). Green giving goes right along with green living at The Green Familia and if you're not sure what's worth having when it comes to making sustainable purchases, Brenda's Reviews & Views section will point you in the right direction.
If recent times have made you curious enough about environmental issues to forgo fast fashion, convenient but chemical-filled food and gems that have been unsustainably sourced, find out how with Curiously Conscious. Started by Besma Whayeb in 2014, the blog provides a guide for making changes during the day to day. Beauty, Fashion, Home, Life and Travel feature, filled with advice on caring for your clothes to make them last longer, shopping for vintage/upcycled fashion, making plastic-free swaps, cooking with eco pots and pans and banking ethically. 'Sustainability in a pandemic: is it necessary?' – Besma says yes, and taking a look through her blog will convince you to keep curious, both during lockdown and beyond.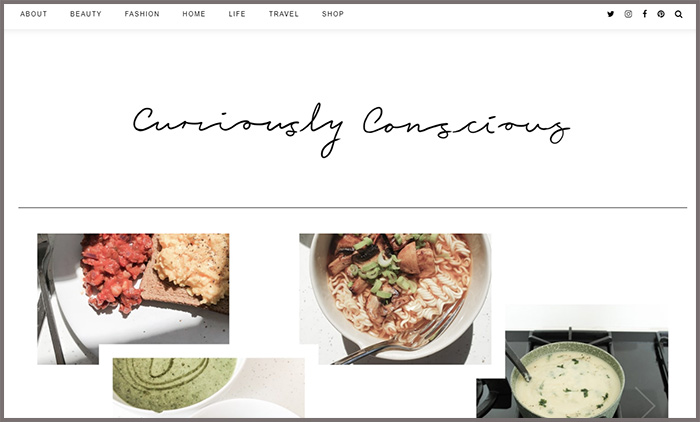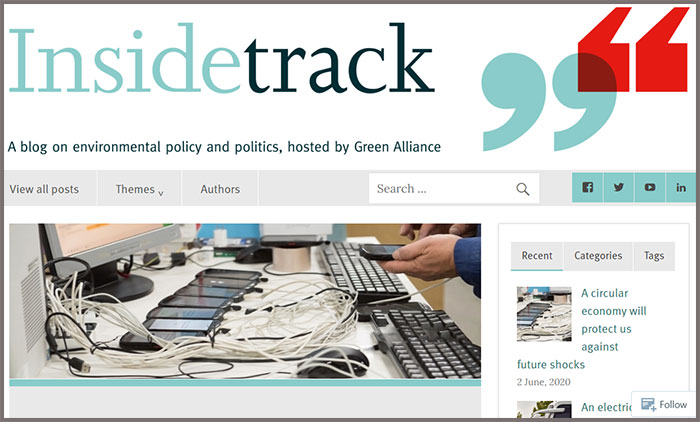 6. Inside Track
Think tank Green Alliance has the goods on all things green across the globe, being dedicated to ensuring UK political leaders are delivering solutions to environmental issues worldwide. Updates on what's developing when it comes to policy, plastic and renewable energy, Inside Track is where you'll find debate and political opinion from the think tank as well as those supporting the work of the Green Alliance. Passionate about a specific cause? Under the Themes channel, click through to Political Leadership, Resource Stewardship, Sustainable Business, Low Carbon Future, Natural Environment or Greening the Economy to get the inside track.
Here to help its readers 'read the change' in the air, whether concerning sustainable design, ethical fashion, eco-travel or slow food (like slow fashion, but easier on the digestion) is Georgina Wilson-Powell, the mind behind pebble. Having previously worked in Dubai for BBC Good Food and Lonely Planet Traveller magazines, blogged for BBC Travel and managing many Time Out guides, Georgina knows what's going on around the planet. Realising that green is the way to go, and 'rather than retraining as something useful like a mushroom farmer or shoreline manager,' Georgina launched the platform for positive stories from people doing good things for the world in 2016– feel good features are just a stone's throw away, on both the blog and its big Facebook community.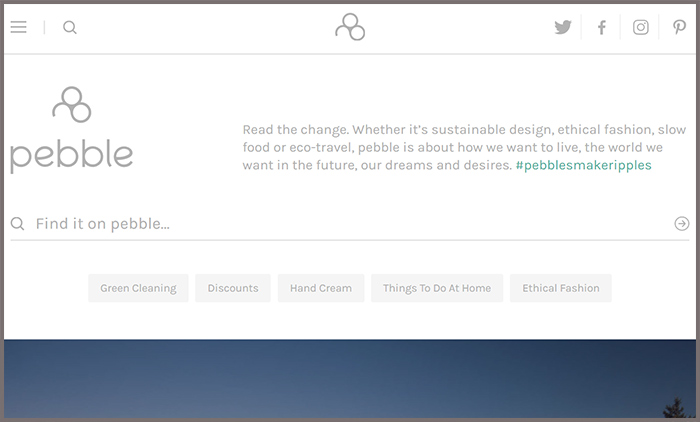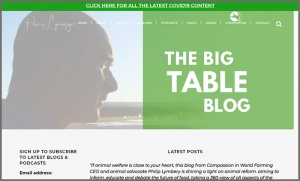 If animal welfare is close to your heart, this blog from Compassion in World Farming CEO and animal advocate Philip Lymbery is shining a light on animal reform. The Big Table Blog aims to inform, educate and debate the future of food, taking a 360-view of all aspects of the meat industry – humanity, animals (farmed and wild) and the planet. A difficult, but important, subject, Philip himself warns that the content of the blog 'won't always be pretty, but it'll give you the facts and make you think – it is for all those who want to hear about the here, the now and the future'. For those who want to see a future still filled with animals free and out in the wild, this is a must read.
You don't have to roam the world in search of green and vegan-friendly adventures – adventure vicariously with Veggie Vagabonds and self-confessed 'crazy vegans' Josh and Sarah. Bartender Josh and disco dancer Sarah originally met in Steel City Sheffield and their appetites for adventure inspired their travels and eventually, this blog. Jettisoning the material for a life of 'vagabonding', the bloggers have shared their time climbing mountain peaks in Sri Lanka, completing the UK Three Peaks Challenge by bike and rock climbing in the forests of France. If you also want to live a life outside, but aren't quite as adventurous, Josh and Sarah provide resources for those itching to embrace the outdoors in ethical ways.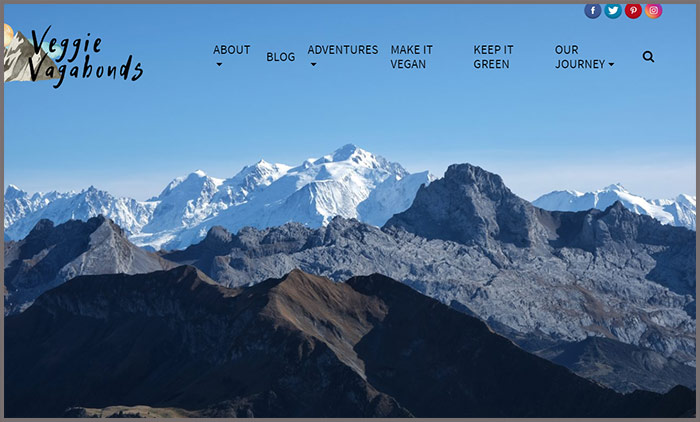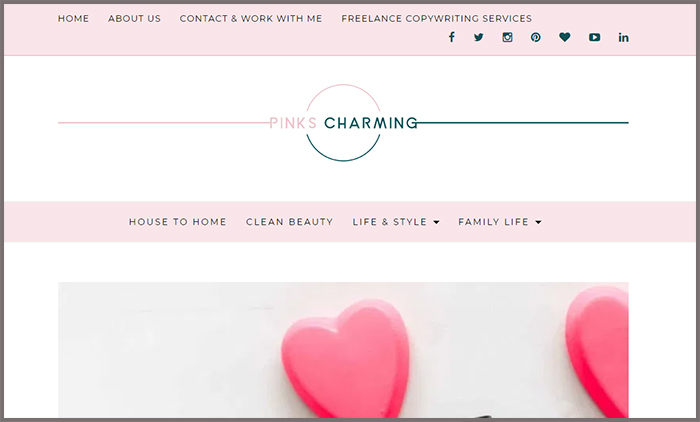 10. PinksCharming
Blogging (and charming) its way into the top ten green UK blog ranking is PinksCharming from Becky Pink, a 'clean-beauty-aholic, interior-obsessed, sometime crafter and baker' based in Milton Keynes. Having evolved from its start in 2015 as a place for Becky to record life with her daughters, the blog now shares simple ways to lead more sustainable lives. Full of tips for living 'a greener, more ethical life, without compromising too much on the good stuff,' posts cover House to Home, Clean Beauty, Life & Style, Family Life and Make & Do (Days Out, Crafts and Recipes). Check it out – you'll be tickled pink (and green).
The fundamentals of working with bloggers are the same as with traditional journalists at traditional media outlets: respect their schedules; take time to read their material to learn their interests; and only contact them if/when they want to be contacted.
Vuelio's blog ranking methodology takes into consideration social sharing, topic-related content and post frequency. Profiles of these Green blogs and their authors can be found in the Vuelio Media Database.
https://www.vuelio.com/uk/wp-content/uploads/2020/06/Top-UK-Green-Blogs.jpg
430
760
Holly Hodges
https://www.vuelio.com/uk/wp-content/uploads/2023/09/vuelio-logo-200px.png
Holly Hodges
2020-06-03 11:00:35
2021-03-03 12:03:38
Top 10 UK Green Blogs