Welsh Assembly to Recruit Journalists and Give Wales a Voice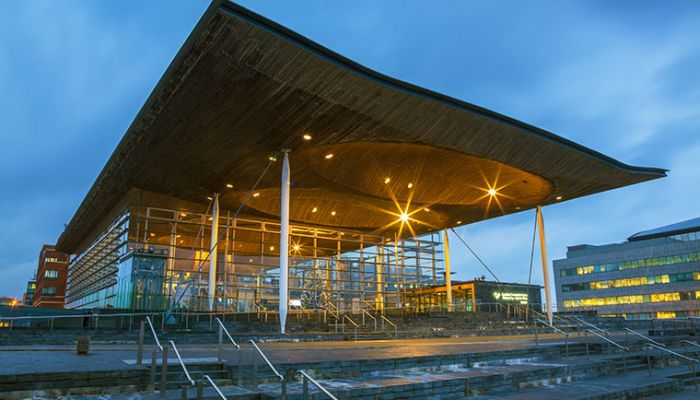 The Welsh Assembly is so concerned about the lack of press coverage it receives it has decided to recruit its own team of journalists to cover news relating to the devolved Welsh Government.
According to a report by the Assembly's Digital Taskforce the state of the Welsh media is in such decline – the only way it can get a share of the voice is by creating it itself.
In 2016 the taskforce discovered that only 4 percent of Welsh people read the Western Mail (a title that describes itself as the national newspaper of Wales) and a meagre 2.5 percent picked up a copy of The Daily Post (Wales' best-selling regional title). This is compared to 16 percent who read The Daily Mail – which features very little (if any) Welsh content.
Even if people do engage with the Welsh media – it's highly unlikely they'll read anything in detail regarding the work of the Welsh Assembly. The Daily Post (owned by Trinity Mirror) no longer has a dedicated reporter covering the Assembly.
Due to the lack of coverage, the taskforce reported: "Unsurprisingly therefore, and despite being responsible for key policy areas such as education, health and transport, the weak and fragmented nature of the Welsh media means that the nature of the legislature is 'neither understood or scrutinised'."
The report then goes on to state: "The Assembly is a significant creator of content. On a daily basis it produces a large volume of material covering a wide range of topics targeted at a variety of audiences.
"In order to make best use of this wealth of information it is as important to think of the Assembly in terms of a distribution platform as it is to consider its role as curator.
"For these reasons, we have discussed the potential for reimagining the Assembly itself as a content platform. Rather than absorbing ourselves in the pessimism related to the lack of media plurality in Wales, this new mind-set opens the door to exciting new opportunities for the Assembly to reach audiences directly."
The Assembly hopes to head up a small team of journalists with an "experienced, impartial editor". The question is – just how impartial? Will this be an exercise in spin and propaganda or will the people of wales receive a quality news service that probes and investigates the workings of the Assembly and Welsh Government.
https://www.vuelio.com/uk/wp-content/uploads/2017/06/welsh-assembly.jpg
507
760
Jake O'Neill
https://www.vuelio.com/uk/wp-content/uploads/2019/09/vuelio-logo.png
Jake O'Neill
2017-06-26 13:40:12
2017-06-26 13:42:48
Welsh Assembly to Recruit Journalists and Give Wales a Voice