4 tips on creating a GIANT comms campaign with true impact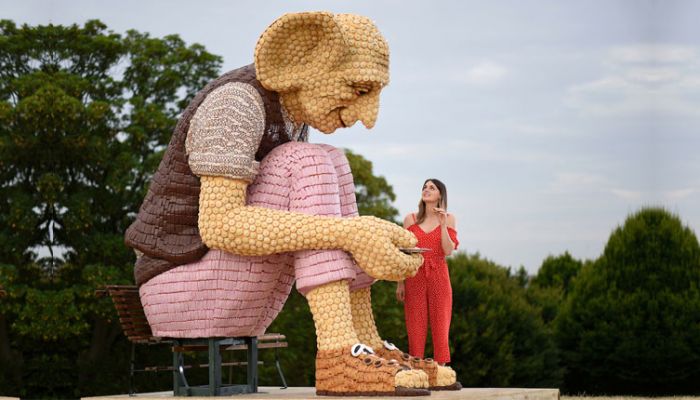 Combine insights and creative magic to create comms campaigns with impact says Cirkle's Jodie Hull.
From pest control – to stop the BFG being eaten! – to securing the right food artist, there was a lot of planning and work behind the scenes to ensure the giant found the right home in London's Primrose Hill and that the media and influential bloggers told his tale.
Here are Jodie's top tips for creating a comms campaign with impact.
1. Bring insight, or logic, together with creative magic to deliver impact
'Logic is the starting point for any campaign. At Cirkle, this is the strategy part where we work with our planner to uncover relevant insight and the right comms platform. We knew that this campaign needed to be intrinsically linked to the recognisable Roald Dahl characters. People instantly recognise who they are and this formed one of our key insights.
'Then, we apply the 'Magic' and get really creative with ideas, working with our creative director.
'The danger with ideas like this, however, is that you face the temptation to be too heavily branded. The beauty of this stunt is that the Mr Kipling product is so recognisable and therefore we didn't have to include other visual branding.'
2. Create great, authentic content that resonates
'Premier Foods asked us to create excitement and drive fame around Mr Kipling's limited-edition Roald Dahl range of themed 'Splendiferous' cakes and its on-pack promotion – to win Roald Dahl inspired family holidays and adventure days out – this summer.
'From our point of view, the campaign not only needed to be linked to the identifiable Roald Dahl characters but it needed to be subtly Mr Kipling branded as well as intertwined with family summer fun. The life-sized BFG – an instantly recognisable Dahl character – made entirely from 7,000 Mr Kipling cakes was part of a multi-layered, integrated, campaign that provided content and also delivered product range messages and blogger endorsement.
'It's important not to be seen to be simply jumping on the 'super-size stunt' bandwagon but our giant edible statue was so authentic we felt it wasn't an issue. It resonated as people knew what it was as soon as they saw it – the statue really brought the BFG to life in a creative way.'
3. Get the planning right and small details are crucial
'When we were selling the idea in to the client, we got professional sketches done of 'The BFG made from cake' to bring the concept to life. A big consideration was finding the right food artist and, then, when the giant was ready, we had to deter 'pests' from eating the sculpture!
'We had worked with Michelle Wibowo before, when creating an edible billboard for Mr Kipling, and I knew how amazing her food art was so we decided to partner with her again.
'Pest control was an operation in itself. From 5am, when we delivered the sculpture to Primrose Hill (a huge logistical and military operation in its own right), we had a team member on 'dog watch' and scarecrow erected nearby to keep birds away.'
4. Integrate your media and influencer relations
'Our media strategy ensured that we targeted the right journalists with news relevant to them. We also made authentic claims that could be substantiated; for example, how many cakes were used and how long the sculpture took to build.
'Before sending our picture story to journalists we also determined whether the information is relevant to the publication's target audience. A seeding campaign helped to warm up the media and, although the campaign is still delivering results, we already have coverage in The Metro and the Daily Star, as well as the Mirror Online.
'Content is vital too and we made a time-lapse video of the build. For social media impact, we applied our 'Influence in the Round' model where we mapped out an eco-system of influencers so that we were 100% clear on who we were targeting from the outset. In addition, we were able to use our 'Social Inner Cirkle' to access leading online influencers to share the content.'
https://www.vuelio.com/uk/wp-content/uploads/2018/07/BFG.jpg
430
760
Jake O'Neill
https://www.vuelio.com/uk/wp-content/uploads/2019/09/vuelio-logo.png
Jake O'Neill
2018-07-30 09:40:01
2018-07-30 09:40:01
4 tips on creating a GIANT comms campaign with true impact