6 more tips for connecting with 2020's Online Influence Awards winners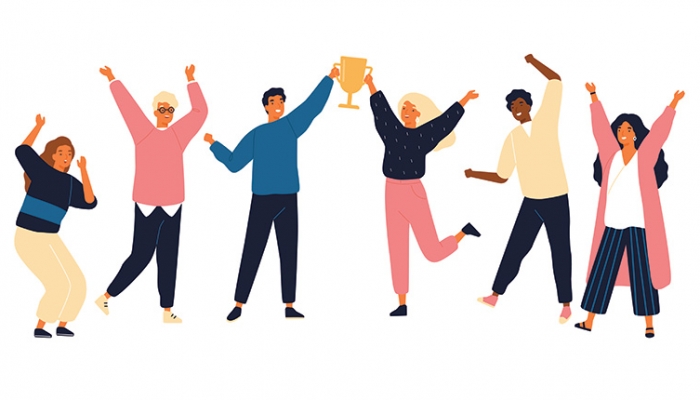 The Online Influence Awards 2020 celebrated the best in influence across multiple mediums, taking in blogging, vlogging, Instagramming and campaigning – here are six more tips for working with the best of the best.
1) Best Disruptor and Best UK Influencer – winner Sian Conway, Ethical Hour
'It's great to build relationships with PRs that really understand our core values and how we work. We don't do sponsored content so we're keen to hear from PRs that think outside the box about how their brands can be represented. Anyone who's interested in building long-term collaborations, rather than short-term content campaigns. The best thing to do is reach out to our team via email with some initial information about the brands they're representing and their ethical/sustainable credentials, so we can start a conversation from there.'
2) Best Newcomer – winner Stuart Wilson, Plantastic Mr Fox
'I am always looking to work with brands and PRs on my account. I think it's a great way to network, especially during these hard times where people feel lonely and small businesses are suffering. I have worked with quite a few small businesses this year to help expand their audience and, at the same time, expand my ever-growing online friendships.
'I am more than happy for PRs to reach out via my page or email. I'm always interested in doing something new and different in terms of engaging content so am adaptable to exciting ideas from PRs.'
3) Best LGBTQ+ – winners Sion & Ben, The Globetrotter Guys
'We love working with brands and PR companies that have the right intentions when it comes to the LGBTQ+ market. We really appreciate it when brands and PR companies either understand or take the time to ask questions about the LGBTQ+ community.'
'We are always happy to talk so for any PR companies that would like to work with us just drop us an email and we can arrange a chat. We like to get to know the brands and the PR companies we work with as having a good relationship is really important to us. When it comes to content, we like to get creative so are always keen for people to bring ideas to us as well as us sharing our own ideas.'
4) Best Current Affairs – winner Stuart Thomson
'I'm always happy to listen to ideas but I like coming up with the content and doing the writing myself. Maybe that says something about the level of control I want! So, whether that's white papers, podcasts, webinars or training, I develop the content. I am never going to simply put my name on something.'
5) Best PR & Comms – winner Ronke Lawal
'Spend time following me on social media and reading my blog to get to know my style.'
6) Best PR & Comms – highly commended Darren Caveney, comms2point0
'After 25-years in the industry, I'm very clear on the values and ethos which are important to me – this includes always trying to do the right thing for the right reason, rather than trying to just make a quick buck.
'I'm open to new collaborations if the products and services are of genuine value to the comms community. And I love a new project and initiative – I love to create new things which can support the industry and the people in it so if you think we have some aligned ambitions and values, then shout me.'
https://www.vuelio.com/uk/wp-content/uploads/2020/12/Connecting-with-OIs-winners.jpg
430
760
Phoebe-Jane Boyd
https://www.vuelio.com/uk/wp-content/uploads/2023/09/vuelio-logo-200px.png
Phoebe-Jane Boyd
2020-12-07 10:46:39
2020-12-07 11:16:40
6 more tips for connecting with 2020's Online Influence Awards winners