6 tips for being creative and compliant in regulated industries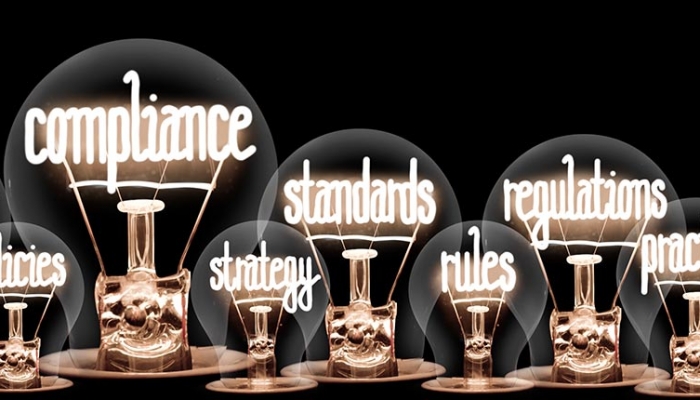 Compliance doesn't have to stop the flow of creativity when putting together campaigns within regulated industries. For our webinar Bold Communications in Regulated Industries, Edelman's director, client strategy Lisa Stone and Investec's head of PR Luke O'Mahony shared solutions for sectors including healthcare, pharma, fintech and financial services.
1) New KPIs mean new opportunities
'In healthcare, it's really difficult because we can't promote products,' said Lisa. 'I see that as an opportunity. We don't have that as a KPI – there's no "how many brand or product mentions did we get?" Instead, we really get to focus on the cultural insight, the patient population we're trying to track.
'When we talk about product in healthcare, it's actually about client need. What is the trigger we're trying to solve? If you take product out of it, it becomes a lot easier.'
2) Parameters can provide you with a blueprint
'From the outset, we have a basic understanding of what you can and can't do in a regulated industry,' said Luke of working in the financial services sector. 'That's the key constraint, more than money in many cases.
'When agencies are involved, there's an interesting tension there. You want an agency to be aggressive with their ideas and push you, but it's also got to be sensible.'
Subscribe to Vuelio newsletters
3) Make the most of your clients' and agencies' existing knowledge
'Because we're all in the same space, we all usually understand the parameters,' says Lisa.
'Clients are really involved in that journey. If we're talking about a new drug launch, we'll need to consider from a client or healthcare professional perspective, and in a way, that's freeing. Instead of talking about a drug, how instead do we talk about the challenges in a way that will really resonate and encourage a dialogue that will lead them to consider other treatment options?'
The same is true in the finance sector, says Luke: 'The business understands what's required of us, in my experience; nobody's saying, "Well, why didn't you do a load of TV ads?"
'The way we like to work with clients is to consult. We'll engage with them. Sometimes they'll say, 'maybe you've been overcautious' – we work compliance in right from the beginning, rather than at the end.
4) Compliance considerations covered = quicker sign off from stakeholders
'Involving compliance from the get-go really helps with getting the sign off,' says Lisa.
'KPIs should be built into your programming from the beginning. In the healthcare industry, so many of our clients are trying to build trust within stakeholder groups and that's something we can really measure effectively. There's lots of room for us to look at how perception has changed and how the campaign has impacted that. There is value in investing in that kind of work.'
See the impact of your content with Media Monitoring
5) Use caution – find different ways to be creative
'Be cautious,' says Luke. 'You've really got to read the room – it's really important that your campaign ties into something broader in regulated industries.'
'We find that personality can come through when it's a personal communication. As a company, we have to have a certain tone, but we encourage our research analysts, for example, to let their own tone of voice shine through in comms. I think that reflects positively and makes the content more engaging.'
6) Anticipate change to get your sector ready for what's on the horizon
Is your sector not regulated yet, but it's on the way? Act like you're already regulated, advises Luke.
'The worst thing a business can do is think "let's make hay while the sun shines." Be a trusted company before the regulation comes in – that pays off in the long term.'
'The latest Edelman's Trust Barometer found that businesses are the institution most trusted by the public,' adds Lisa.
'This represents a huge opportunity – know your audience. Share thought leadership – as a trusted sector, you can really take the lead.'
More Vuelio webinars sharing best practice for both agency and in-house comms and public relations practitioners can be found here. 
https://www.vuelio.com/uk/wp-content/uploads/2022/01/Regulated-industries.jpg
430
760
Phoebe-Jane Boyd
https://www.vuelio.com/uk/wp-content/uploads/2023/09/vuelio-logo-200px.png
Phoebe-Jane Boyd
2022-01-31 12:10:09
2022-02-25 13:00:40
6 tips for being creative and compliant in regulated industries