A closer look: Keir Starmer's five 'missions'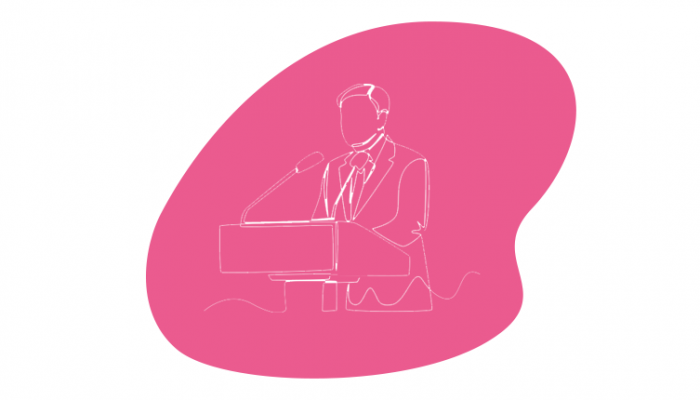 As Starmer's party leads in the polls, the mood heading into Labour's annual conference is triumphant, evidenced by the growing waiting list of business leaders queuing up to attend. However, the Labour Party conference is more than a networking event; historically it has been the supreme decision-making body of the party, and an opportunity for the party's various stakeholders to have their say over party policy. Earlier this year, Keir Starmer outlined his five 'missions' which would form the backbone of the party's next manifesto. As a general election draws closer, stakeholders will be watching eagerly for more detail on Labour policy, anticipating what the party may do in its first year of Government. So where is Starmer on his five missions, and what areas are likely to be a focus in a future general election campaign? 
Mission 1 – Secure the highest sustained growth in the G7
The fall-out from Truss's disastrous mini-budget destroyed the remnants of her party's reputation for sound economic management. In the context of an underperforming economy, senior Labour figures have been keen to stress the need for 'fiscal responsibility', and the party's refusal to make 'uncosted' spending commitments. However, this move puts Labour in a difficult position. They have been fierce critics of the Tories' record on public services, but they face the challenge of explaining how they would improve these services without breaking their own self-imposed fiscal restraints.
Starmer has made clear his first mission is the most important; his Shadow Chancellor's refusal to back a wealth tax means that only with significant economic growth would a future Labour Government have the resources to increase spending without increasing borrowing. Of course, just repeating the word 'growth' won't be enough to reverse the UK's economic misfortunes. Labour have promised a consistent industrial strategy and competent economic management, but if they fail to start delivering growth within their first year of Government, they will quickly find themselves floundering. 
Mission 2 – Make Britain a clean energy superpower
Starmer's second mission is closely linked to his first, as the proposed Green Prosperity Plan forms a core component of Labour's industrial strategy and plan for growth. It also marks a clear dividing line between Labour and the Conservatives, as recent months have seen Rishi Sunak make some significant row-backs on the Government's commitment to net zero. In the wake of the Conservatives' win in the Uxbridge and South Ruislip by-election – widely believed to be a result of local anger over ULEZ expansion – senior Tories have signalled their willingness to make net zero a central issue at the next election, hoping to sow scepticism and consolidate their base.
Alternatively, Starmer's Labour proposes to instead see net zero targets as economic opportunities, pledging to create jobs in deindustrialised areas and deliver a package of investment reminiscent of Biden's Inflation Reduction Act. However, Rachel Reeves has come under criticism recently for apparently u-turning on the party's commitment of £26bn a year towards the green transition, claiming that 'financial stability' may need to be prioritised. At the same time, Starmer will be under pressure from trade union leaders, concerned that Labour's commitment to no new oil and gas licences will lead to the loss of unionised jobs. Whilst Labour have promised a 'just transition' for workers, this has yet to successfully quell union anxieties and, as with everything, the devil will be in the details.
Mission 3 – Build an NHS fit for the future
Starmer's third mission focuses on the health system, and with industrial action showing no signs of stopping soon, people will be looking to see what Labour would do differently. As with everything, senior Labour figures have been tight-lipped about how much they'd be willing to spend on the NHS, and if they'd meet medical staff's demand for pay restoration. Labour have committed to funding an increase in training places for doctors and nurses through the scrapping of 'non-dom' tax status, which they believe could raise upwards of £3bn. However, any other concrete spending commitments are unlikely to come until close to a general election. 
When challenged during a press conference earlier this year, Starmer was keen to stress that 'it's not all about money', and that – in a context of fiscal constraint – improvements in the health service could be brought about through reform. Labour's plan for a sustainable NHS rests on three principles; a shift away from hospital to community-based care, a focus on prevention, and better use of cutting-edge medical technologies. As laudable as these goals are, sceptics have pointed out they will cost money, and if these reforms are not underpinned by adequate funding they will struggle to gain traction.
Mission 4 – Make Britain's streets safe
Starmer's fourth mission focuses on the criminal justice system, pledging to reverse the collapse in the proportion of crimes solved and restore confidence in the police. Law and order has historically been Conservative territory, with Labour struggling to be perceived as 'tough on crime'. However, repeated high-profile scandals have eroded public confidence in the Government and police, and polls show that Labour has begun to be the more trusted party on these issues.
But this doesn't mean smooth sailing for Starmer; recent months have demonstrated the Conservative's eagerness to make 'culture war' issues like immigration a core part of their election strategy, hoping that they can appeal to Blue Wall voters. (See the Home Secretary's divisive comments at a speech in the US last week). Starmer has risen to the challenge it seems, pledging to 'smash the gangs' by expanding the use of civil orders that are used to treat serious terrorists, to target people smugglers and tackle illegal immigration. But will Starmer succeed in convincing Blue Wall voters his is the party to be trusted on immigration – or will the two main parties end up locked in a culture war, both trying to outdo the other? 
Mission 5 – Break down the barriers to opportunity at every stage
Starmer's fifth and final mission has probably received the least media attention, and this is perhaps owing to its relative ambiguity, compared to the other more snappy titles. This mission focuses on reducing class inequalities and predominantly focuses on the education system, but also touches on a range of policy areas including health, housing, workers' rights and reforming equalities legislation. Labour has recently been accused of u-turning, after scrapping plans to strip private schools of charity status. However, the party still plans to force private schools to pay VAT, and to use the money raised to invest in state schools.
The party leadership will feel enthused following Labour's decisive win in the Rutherglen and Hamilton West by-election. The larger than expected swing to Labour from the SNP will be interpreted as a sign that the party stands a good chance of winning back its former heartlands in Scotland if it continues to do well, throwing a spanner in the works of the Independence movement.
It is not just attacks from the Tories and the SNP that Starmer faces; he continues to preside over a divided party, and frequently faces opposition from within his own ranks. As a party leader, Starmer has proved Machievllian, taking a hardline against factional opponents and keeping a tight grip on the party candidates selection process, ensuring that should Labour win the next election, most of its new MPs will be loyal to the party line. The recent Shadow Cabinet reshuffle has also been interpreted as a consolidation of Starmer's power; with old-school Blairites promoted into key positions whilst 'soft left' figures saw themselves marginalised. However, there is a danger that in stifling internal debate, Starmer will create more problems for himself in the long run. Leading a broad church party will always present challenges, with a delicate balance to be maintained between party discipline and keeping an enthusiastic coalition.
Interested in staying up to date with the 2023 Labour Conference and other UK politics? Sign up to our free newsletter here.
https://www.vuelio.com/uk/wp-content/uploads/2023/10/starmer-missions-blog-2.png
430
760
Helen Stott
https://www.vuelio.com/uk/wp-content/uploads/2023/09/vuelio-logo-200px.png
Helen Stott
2023-10-06 13:07:03
2023-10-06 14:03:58
A closer look: Keir Starmer's five 'missions'