A week is a long time in politics…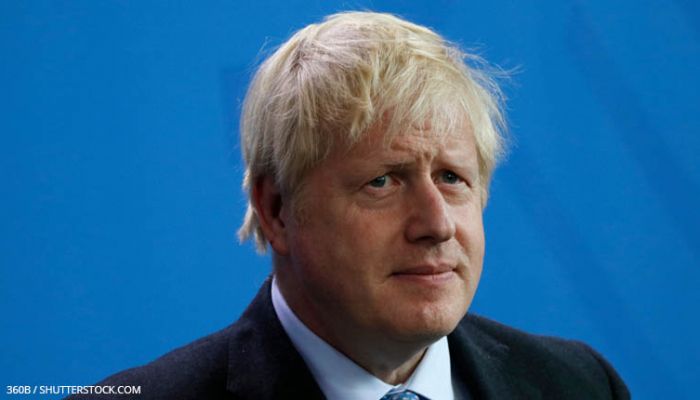 Since parliament returned from summer recess on Tuesday, we have witnessed one of the most hostile weeks in UK political history. Amidst the rumbling constitutional crisis, Boris Johnson's brother Jo decided to resign as a Cabinet minister and MP, citing the 'unresolvable tension between family loyalty and the national interest'. If we are only weeks away from a general election, this is surely a gift to opposition parties who can now point, not just to an utterly divided country and Conservative party, but a Johnson family which has also found Brexit irreconcilable.
The Prime Minister's warning that any Conservative MPs who rebelled this week in a key vote to delay the UK's exit date from the EU and remove the threat of no-deal, was followed through. It meant 21 Conservative rebels immediately had the party whip withdrawn and were removed from Tory WhatsApp groups with lightning speed.
Political observers and opposition MPs alike are shocked that former Cabinet ministers like Philip Hammond, Greg Clark, Rory Stewart and Justine Greening now find themselves outside their party and unable to contest the next election as Conservative candidates. Even Conservative party grandees like the Father of the House Ken Clarke and Sir Nicholas Soames, grandson of Winston Churchill, are among the group now sitting as Independents.
Many of them have taken the opportunity to announce they will not be standing again at the general election, along with others like Nick Hurd, Dame Caroline Spelman and Claire Perry. Some, like Rory Stewart, have indicated their intentions to re-stand as independents. This might present a wider opportunity for deals to be done with opposition parties to ensure the biggest block of anti no-deal MPs is returned in the next parliament.
A set piece speech by the PM in West Yorkshire on Thursday to formally launch the police recruitment drive for 20,000 new officers, was largely overshadowed by his brother's resignation and by criticism that he shouldn't have used a large group of police recruits as a backdrop, given he also covered the Brexit crisis and his desire to hold an early general election.
As it stands, the Fixed-term Parliaments Act requires a two thirds majority of MPs (434) to support an early election and in the vote this week, while it was the only division that the Government won, (by 298 votes to 56) it failed to secure the two thirds majority. A second vote has been tabled for Monday 9 September, but opposition party leaders are holding firm and will continue to abstain on this, all but preventing an October election and keeping Boris Johnson in office to try to negotiate a more acceptable EU exit deal. Whether he will adhere to the new law, if passed by parliament, and request an extension remains to be seen but he insists he 'would rather die in a ditch' than request one.
This week also saw Chancellor Sajid Javid's Spending Round, which has perhaps been lost amidst the constitutional crisis and Government defeats, but it did give the Chancellor the opportunity to confirm a 4.1% increase in day to-day spending, equating to an additional £13.8bn for education, the NHS and the police. Javid said the Spending Round was part of the Government's strategy: 'turning the page on austerity and beginning a new decade of renewal'.
Finally, the PM's chief adviser Dominic Cummings continues to come under fire for his actions, including firing the Chancellor's Special Adviser without prior warning and asking police to escort her out of Downing Street. His actions, as well as his tone to MPs and staff, has provoked attacks from Tory backbencher Sir Roger Gale who referred to him as 'an unelected, foul-mouthed oaf'. Former Conservative Minister Margot James also criticised the PM for Cummings' behaviour in a PMQ on Wednesday, which received sustained applause from opposition MPs. She said: 'The great lady, whom I am sure you and I both revere, Mr Speaker, once said, "Advisers advise, Ministers decide." Can I ask the Prime Minister to bear that statement closely in mind in relation to his own chief adviser, Dominic Cummings?'
The Prime Minister's response focused on the Government's Brexit policy: 'As for the excellent question that my hon. Friend asked, be in no doubt that we are deciding on a policy to take this country forward, not backwards, as the Leader of the Opposition would do'.
Next week will surely provide further turmoil but it remains to be seen if we will be any closer to knowing the date of the general election after another week of parliament. Perhaps the party conference season will now carry on largely as planned and not be disrupted too much due to purdah and media reporting restrictions that will come into force once a campaign commences.
https://www.vuelio.com/uk/wp-content/uploads/2019/09/Boris-Johnson-longest-week.jpg
430
760
Vuelio UK
https://www.vuelio.com/uk/wp-content/uploads/2019/09/vuelio-logo.png
Vuelio UK
2019-09-06 14:40:12
2019-10-25 09:52:25
A week is a long time in politics…