AI will be a key ally for PRs and communicators says Joanna Arnold CEO of Access Intelligence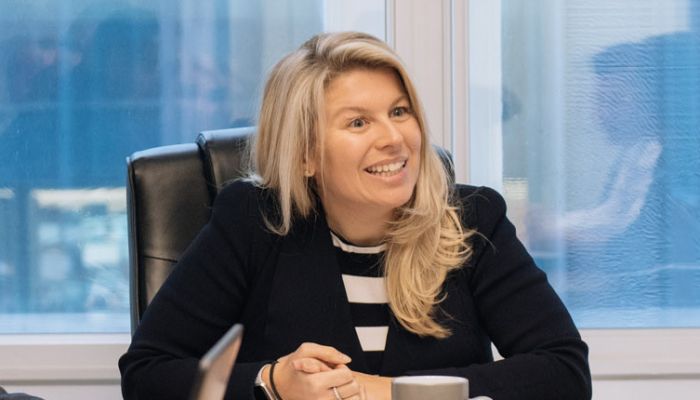 We know one of the greatest challenges for PRs and communicators is getting an up-to-date and informed 360 degree view and perception of the brands they work on. Artificial Intelligence (AI) will help with this, but it will also do so much more for communicators, writes Joanna Arnold, CEO of Access Intelligence, the parent company of Vuelio.

How do you cope with all the external and internal information available to build this picture? In real time?
You need as much relevant data as possible but too much unfiltered, or uncontextualised, information hinders good – and timely – decision making. Particularly when you are at the centre of a media storm.
Imagine being at the centre of the turmoil surrounding TSB at the moment. A severe IT failure – and ongoing problems – has angered UK consumers and investors, and left TSB CEO Paul Pester facing some difficult questions. How can he and his advisers manage the bank's reputation, and his own, by keeping on top of the latest news as the story continues to unfold?
This is not just a consumer story, of course. What are the 8,500 or so UK staff at TSB thinking and feeling, let alone saying, on social media? There are the views of regulators and the Government to consider too.
To plan for, react to and predict the right way to deal with stories like this, you need to know which influencers are receptive to your messaging and content. And those who are hostile. Or likely to be. And are those influencers capable of affecting your, or your client's, reputation with your key audiences and stakeholders?
You also need to filter out the wrong information – from irrelevant stories to fake news – and all of this should be available as quickly as possible through a single accessible platform.
Ultimately, you need actionable intelligence to be effective.
And this is where AI comes in. AI sits at the heart of the solution as a powerful way of contextualising and filtering excessive unstructured data.
It can help you react fast to existing issues, find key stakeholders aligning with strategic topics quickly and can help you identify emerging topics and future opportunities and challenges through correlating events and patterns.
Media monitoring is a great example of this. It's a crucial tool in the communicator's armoury requiring the consumption, analysis and contextualisation of information from virtually everywhere – not just the media. At Vuelio, monitoring covers all the activity from the UK Parliaments, Government departments and the wider stakeholder community. AI has a massive role to play here – what's more, it is only just starting to fulfil its potential.
But, of course, AI can help further. It will take on the burden of contact management – whether you are talking about stakeholders, journalists or clients – and boost relationship management in almost every dimension.
Just think about the benefits of true integration, as profiles are enriched by information and feedback from the rest of the platform, your ongoing activity and its impact on key audiences. All of this will give communicators actionable, real-time intelligence based on a filter of the world's millions of news sources and publications.
In short, AI – particularly machine learning – will help us not only react to what has just happened, or been published, Tweeted or Instagrammed, it will help us plan what we should be doing next.
Ultimately, this should enable more effective strategic decision-making and gives us the potential to create truly predictive PR and stakeholder strategies.
It's all about intelligence, and not just the artificial kind. If your relationship management platform is hyper-targeted and contextualised, you will start to get real-time global intelligence at scale and enhance your role. Think of the power and opportunity you will then have at your fingertips.
If we don't allow the exciting possibilities of AI to help us – as communicators – keep on top of a rapidly changing world, how will we ever keep up with the present, let alone enter the future with confidence?
The CIPR is doing a great job presenting the power of the possibilities new technology offers, but, to realise them fully, more of us need to learn to love AI.
Joanna Arnold is the CEO of Access Intelligence, which owns Vuelio, the leading provider of software for communications, public affairs and stakeholder engagement, and owner of the annual Vuelio Blog Awards, which takes place on November 30 2018. Joanna joined Access Intelligence in December 2008 and has completed three acquisitions and two funding rounds with the business.
This is an edited version of Joanna's blog post on AI and PR which was first published on Steve Waddington's blog.
https://www.vuelio.com/uk/wp-content/uploads/2018/03/Joanna-Arnold-IWD.jpg
430
760
Jake O'Neill
https://www.vuelio.com/uk/wp-content/uploads/2023/09/vuelio-logo-200px.png
Jake O'Neill
2018-07-10 15:31:24
2018-07-10 15:31:24
AI will be a key ally for PRs and communicators says Joanna Arnold CEO of Access Intelligence