Blogger Outreach: Wander to Wonder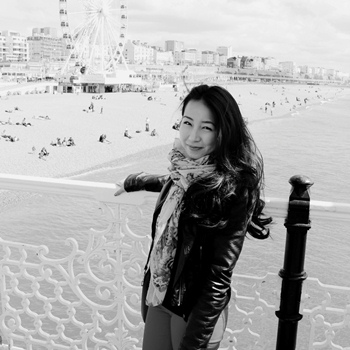 Speedy Spotlight with Miho, author of the London lifestyle blog Wander to Wonder. Miho spoke to Cision about what makes her blog unique, working with PR and experimenting with YouTube on the site. 
Why should people read your blog? What makes it different?
For me, reading blogs is about discovery – finding things to do, places to go, food to eat, books to read. So my own blog offers all these things that I genuinely enjoy and are important to me, such as dining, travel, arts and literature. What makes it different? Simply because it's just me documenting the things I get up to, and no one else is me!
How do you measure the success of your website? In my eyes, my blog is currently "successful" (though I hesitate to use that word) because I am consistent with my content (posting every other day, pretty much without fail), and because I connect and interact with a loyal and friendly audience. If your blog is true to yourself, you get enjoyment out of it and you do your best to produce quality content, there's always someone who will like it.
What's your favourite blog and why? This is the most difficult question! There are so many blogs I read regularly and there are so many great ones out there that I'm yet to discover. I will go with my current favourite, which is A Certain Adventure  – I love Tamsin's relaxed and friendly writing, her photos are beautiful and I like seeing what she gets up to in London and on her travels.
What advice would you give to someone who wants to start a blog? Just do it! It's not exactly sophisticated advice, but getting started is half the battle. On a more practical note, I think it is important to make the blog aesthetically appealing to you – you want to create a space for your content that visually reflects you and your content. Possibly most important of all, try to get into a routine. Decide how often you want to post, so that new readers know when to check back and there is regularity in your posting schedule.
How do you work with marketers and PRs? When I receive emails from PR companies or individuals wanting to work with me (reviewing restaurants or products, or writing sponsored posts), I first and foremost try to see if it fits in with my blog content. I also think that it is a very nice touch when I can tell that they have read some of my blog and understand what I write about. If it is something I would want to write about, regardless of whether the experience/product/subject is in exchange for a fee or not, then I like to use the opportunities to create quality content and share it with my readers.
What can marketers do better in working with you? As I mentioned, I (and I am sure a lot of other bloggers) appreciate it when I am approached by someone who has clearly taken the time to read through parts of my blog. It shows that they have first done a little research to see if what they would like to offer will fit with my content.
What has been your blogging highlight so far? Aside from meeting some lovely fellow bloggers at events, my highlight is probably when I started to feel less shy about having a blog and shared it with my friends. They immediately became loyal and supportive readers, and it makes me especially happy when they tell me they went to a restaurant I recommended, or made a recipe I posted on the blog!
What will be big in your blogosphere in the coming months? I find that more and more bloggers are adding YouTube as a way to be creative and connect on a different level with their readers. I'm not sure about myself just yet, but in the next 6-12 months I wouldn't be surprised if most blogs I read have set up a YouTube channel and are posting regular videos on their channels. It's an exciting thought!
https://www.vuelio.com/uk/wp-content/uploads/2014/09/wander-to-wonder.jpg
350
350
Priyanka Dayal
https://www.vuelio.com/uk/wp-content/uploads/2019/09/vuelio-logo.png
Priyanka Dayal
2014-09-25 09:14:39
2014-09-25 09:14:39
Blogger Outreach: Wander to Wonder