Blogger Spotlight: Annabel Beeforth, Love My Dress
Love My Dress was created by Annabel Beeforth in 2009 while she was planning her own dream wedding. Now an award-winning brand with a team of feature writers, editorial staff and contributors, the blog continues to attract and inspire brides-to-be and wedding insiders. Wedding ideas, recommended suppliers, venues and dresses are among a few of the subjects you'll find beautifully captured through interviews and photographs with brides and grooms. In this spotlight Annabel Beeforth, who is number one on our latest wedding ranking chats to us about using Love My Dress as a platform to empower women, addressing issues of diversity in the wedding industry, turning her blog into a full-time job, creating a strong brand image, and creating strategies for success with PRs.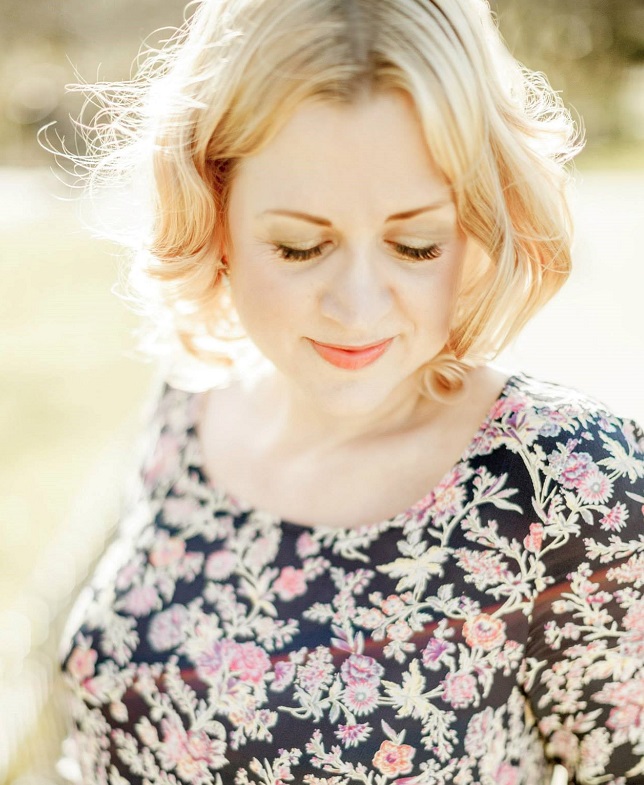 Why should people read your blog? What makes it different? Primarily, we tell stories and we tell them well. The most successful blogs, I believe are those that help humans make connections in sharing human stories. We share real wedding stories every day, and our features are designed to be as authentic as possible – to allow the subjects of the story, usually the bride, to speak openly and honestly about her experiences and emotions, the ups and downs, good and bad parts. So I think if you're seeking joyous, heartfelt, authentic, genuine love stories – the kind that makes you want to be BFFs with the bride, well, we do that pretty darn well!
I've also very purposefully tried to create a blog that offers more than just pretty photographs. From the off, I've always wanted to offer something a little more gritty, realistic, authentic and genuine – a place that you can come and browse through beautiful imagery if you wish, but somewhere that also offers an opportunity to read features written by other readers, or articles published by suppliers who I know really care about empowering women and reinforcing positive messages about body image and self-confidence.
I take great care to ensure our content is sensitively written – and our readers know this. It's led to some incredibly moving and heartfelt features for us (two examples that come to mind include a mother who lost her child and went on to marry – she entrusted us with her story and a disabled bride who wanted to share an honest account of planning a wedding, asked if she could document her experiences on our blog. I ended up being a guest at her wedding!).
Some of our 'discussion posts' features (and some of them generate very lively discussions in the comments section) have covered topics ranging from marrying after divorce, marrying after bereavement, how to deal with difficult mother in laws, how to pay homage to lost loved ones at your wedding, trying for a baby, personal finances, social media etiquette at weddings, mature' brides, postnatal depression, the 'post-wedding blues', emotional abuse, dieting – the list goes on!
It's also really important to me that we address diversity. We were the first blog/magazine/publication to address the lack of representation of black brides in the wedding industry.
And we have a superb archive of features written by people I trust in the industry on all manner of topics such as why are weddings expensive, transparency, honesty and clarity in the wedding industry, how to go wedding dress shopping, modern day wedding etiquette. I like to think that Love My Dress appeals to the more 'thinking bride' – the kind of bride who completely gets that her wedding day isn't just about her (and would never want it to be).
We have such a wonderful, friendly, loving, intelligent community of brides to be. This has highlighted itself to be the case since we established our private Facebook group for soon to be brides and newlyweds early this year. I'm not sure why I haven't done it before now but it's been the best thing we ever did. The support going on inside that group is unbelievably wonderful – everyone is like one big huge family – there is such a respectful, trusting and supportive atmosphere.
How do you measure the success of your website? Blog advertisers will always want to know about stats so we do all we can to ensure they are healthy and continue to grow – and watching them grow is of course a success indicator. But it's not as straightforward as numbers. You could boast the highest visitor stats in town, but what if it's not generating any business or enquiries for your advertisers, or what if you're so burned out you can't enjoy and celebrate these amazing stats and make sure they're working for you? My two main success measures come by way of feedback from our readers and advertisers and having the ability to live a balanced, happy and fulfilled life – which wasn't always the case!
Every week we receive positive feedback emails from suppliers thanking us that an advert or feature on the blog that led to an enquiry or booking. I have an email folder filled with the most lovely emails from brides who write to thank us for how much the blog influenced, supported and inspired them during their wedding planning.
Also, in the first few years of blogging, I suffered burn-out from burning the candle at both ends and trying to do so much myself. So I now run a blog that financially supports my family and still enables me a healthy time away from the screen to focus on family and personal time, which is so important.
If this isn't happening, my business is failing me.
Quantitative data is the currency of the blog world – advertisers will always want to know the stats before they invest. Analytics are undeniably important, but I refuse to be a slave to them. Qualitative data is just as important a measure of success to me.
We will occasionally receive feedback from an advertiser saying 'we didn't get as many clicks from you as this other big blog, yet we had more enquiries', which suggests our readers are more engaged with our content and taking more notice of our brand recommendations and adverts. I'd say that ninety-nine per cent of the time too when a sponsor steps off but politely promises they will be back again later – they usually are. I think in those customer service terms, we have achieved great success over the past three years especially.
What advice would you give to someone who wants to start a blog? Be passionate – make sure you're blogging about something you feel utterly passionate about, as in, something you could easily give up the day job for to pursue full-time and put in long hours to make it work.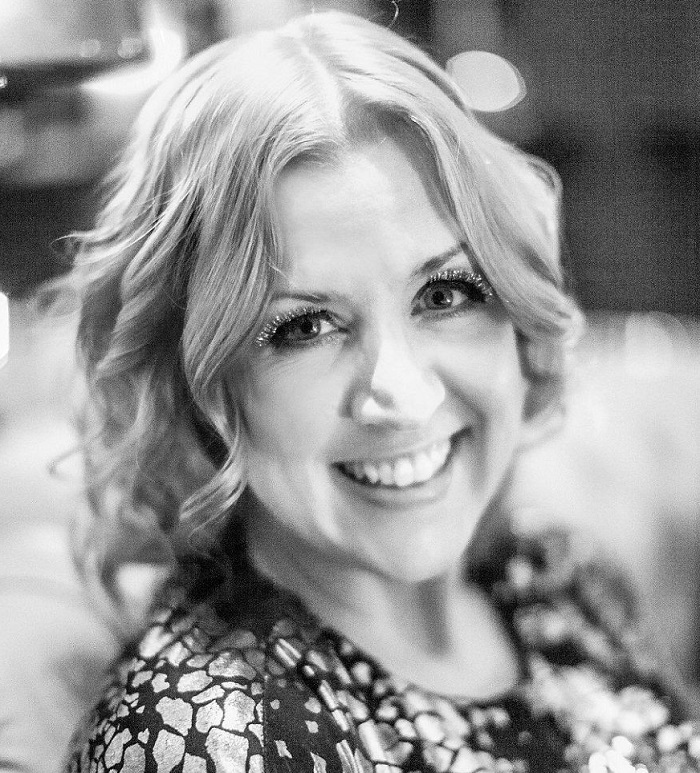 Put your out of office on – be prepared to spend a lot of time away from your screen or desk blogging when you start out. Making contacts, networking and getting your name out there is absolutely key.
Be prepared to wear a lot of hats at the start! – this will apply to anyone starting out in business for themselves but initially, you have to be prepared to do everything yourself – PR, marketing, social media, research, writing, and admin.
Outsource – I've been blogging since 2009 and for the first three years, I did everything by myself. But running a 'blog' these days isn't as simple and straight forward as it was back when I first started. If you are serious about making your blog profitable, consider getting help on board. Outsourcing your social media might allow you more time to focus on strategy and plans. While I never had a business plan for Love My Dress – I always have a twelve to twenty-four month plan in place that guides our growth and development.
Consider managing your own adverts – I've always managed my adverts and sponsor accounts, as opposed to handing them over to a third party ad manager, and this has worked really well for me. It's given me an opportunity to work directly with the client and thus work on relationship building. I wouldn't have it any other way.
Get a good developer – my blog would not be where it is today without our developer, who I have now been working with for almost three years. We Skype regularly and are in constant conversation about how we can develop and enhance the blog. An essential investment.
Create a strong brand image – give your blog an identity and get a good designer to create your brand.
Ignore the competition – knowing what your competitors are doing can be helpful but obsessing over their every move is so draining and unhealthy. Get into the very healthy habit of almost entirely ignoring them.
Schedule – we use Google Calendar and Google Docs (spreadsheet) to plan our features and who will write them. On average, we schedule content eight weeks in advance of it going live.
Be disciplined – blogging requires screen work and our screens are full of distractions. You have to be super disciplined in terms of the amount of time you spend at your desk. Turn off all social media notifications or only look at the ones you really care about. And turn your phone over or better still – leave it in another room when you're blogging. Distractions will kill your focus and creativity.
Copyright and Trademarking – this can end up being expensive but it is well worth taking legal advice on. Blogging is serious business. Don't get caught out! We've spent thousands protecting our brand name against businesses who have shamelessly been passing off on the success of Love My Dress, our brand image and trademarked business name. You'd be surprised!
Don't work for nothing! We all have to start somewhere, and it's easy to understand why newer bloggers might be willing to give their services away for nothing in return – but if you're in a position to be charging for access to your hard earned social media followers and blog readers, you should never be giving it away for free!
Also, don't expect to be able to start making a profit from your blog immediately. You'll need to be patient and put in a lot of legwork in building up traffic and evidence of consistent, high-quality content before you can start attracting advertisers. It might take as little as six months for you to make an impact, it might take more like twelve-eighteen months or even longer. Use this time wisely if you truly have a long term plan to profit from your blog. Don't try to run before you can walk – be sensible and don't rush towards your goals to make money. Far better to work on crafting a quality presence on the internet first. Slow and steady wins the race.
How do you work with marketers and PRs? We work with a small number of marketing and PRs and the good ones are like gold. They will ensure you get the information you need quickly and easily and they're great to work with on strategies for your clients.
How do you use social media to promote and share content? What are the challenges? We used to use all social media channels but this year we dropped Google+ and drastically cut back on Twitter. This was based on careful analysis of Google Analytics and the level of traffic these channels were generating. We've invested much more resources into Instagram. While we don't have as high a following as some of the other really big international wedding blogs, I consider our Instagram accounts (@lovemydress @littlebookforbrides) most successful. They are generating enquiries and bookings every week for our advertisers and those suppliers we feature on the blog – they are also, more importantly, inspiring our community of followers.
So far I've avoided signing up to an Instagram business account as I've heard some unpleasant stories about follower numbers and interaction slowing right down. We'll keep a close eye on developments there before we take any action.
What can PRs do in working better with you? Make a bigger effort to tailor pitches, emails and any information they send. Also, please take time to know our names!
PR pitches that don't address me personally are usually binned before I've even had chance to read them. It's not about me being petty, but why should I loan precious time to someone that hasn't taken any time at all to find out who I am or consider how relevant their pitch is to me?
What has been your blogging highlight? Travel and friendship. I love how my blog has brought me the opportunity to travel, from sitting on the front row at fashion shows in New York, to presenting at an intimate workshop in Reykjavik, participating in an experiential event in Italy with other bloggers and social media influencers; to attending shows by some of the biggest brands in bridal fashion in Barcelona and being invited to visit and explore wedding venues in Copenhagen. Through travel, I have been able to meet and befriend an amazing community of inspiring and creative people, which is one of the biggest highlights of my job.
What will be big in your blogosphere in the coming months? Over the past twelve months, I have launched a new kind of sophisticated wedding directory littlebookforbrides.com. The big focus for us now is on launching a new resource later this month that will enhance the support we provide our advertisers and make it much easier for our readers to browse through designer collections and individual product items. We're also redesigning our site and we'll then be turning our focus to creating several new information resources for the blog.
Photos courtesy of Naomi Kenton.
Holly Hodges
https://www.vuelio.com/uk/wp-content/uploads/2019/09/vuelio-logo.png
Holly Hodges
2016-09-14 13:23:51
2016-09-14 13:23:51
Blogger Spotlight: Annabel Beeforth, Love My Dress